"UN Urban" proposal received with skepticism
This week, IHC Global was privileged to participate in the UN High Level Meeting on the New Urban Agenda and UN-Habitat, where Member States and other invited participants considered the "
Report of the High Level Independent Panel to Assess and Enhance Effectiveness of UN-Habitat
", a report commissioned by UN Secretary General António Guterres in April and carried out by an independent panel. The panel's mandate was to review and make recommendations about the future of UN Habitat and its role with respect to the New Urban Agenda. The draft report recommended a variety of reforms of UN-Habitat, such as restructuring the agency's governance, focusing UN Habitat's work on "normative" or policy-focused work in support of the New Urban Agenda, and creating a new coordinating structure to run alongside UN Habitat called "UN Urban".
The UN Urban proposal proved to be most controversial during the discussions. Top UN officials backed the proposal, but many member states took issue with the proposed UN Urban coordinating mechanism for various reasons, including costs and how it would in fact operate in order to facilitate urban work across the UN system. IHC Global's question about the cost and function of the proposed new UN Urban was added to the debate via a video presented to the attendees as part of the meeting. There appeared to be broad agreement about the normative role of UN Habitat going forward and the need to strengthen it in various ways, including as a global champion of the New Urban Agenda's inclusive call to 'leave no one behind', as well as a broad group that remained skeptical of the UN Urban coordinating mechanism- among them a negotiating bloc of African countries, Russia and the United States- in their belief that the recommendations failed to show how they would strengthen UN-Habitat, and that more thorough research needed to be done before any decisions could be made. Despite the lack of resolution, IHC Global is pleased to see so much concentrated effort be put towards creating the best and most effective urban agency there can be.
Whatever form that it finally takes, IHC Global strongly supports the concept that there be an effective, knowledgeable global champion for equitable urban development. IHC supports the strengthening of UN Habitat to carry out a policy role that transparently and effectively supports Member States in taking the New Urban Agenda forward, and so would take issue with any structures that might weaken its ability to carry out this mandate. It is critical that urban issues be viewed systemically and strategically at national and global levels, and it takes a knowledgeable, credible global agency such as UN Habitat to keep the global conversation at the forefront.
Read the Citiscope perspective on the meeting, click
here
.
New working paper from the World Resources Institute
The World Resources Institute has released a working paper, "Powering Cities in the Global South: How Energy Access for All Benefits the Economy and the Environment", the latest installment of the World Resources Report, "Towards a More Equal City". This installment focuses on the less-than-stellar statistics of urban access to clean, reliable energy. In 2012, only 58 percent of urban dwellers had access to electricity in low-income countries, leaving hundreds of millions of people to use alternative fuels such as coal and wood. This massive amount of people is likely to rise as the total population does, and the risk of greater health risks and climate impact are high. In the report, WRI analyzes these worrying factors, and provides solutions that can improve the lives of residents, the environment, and the economies of these cities.
Access the full working paper
here
.
The Royal Town Planning Institute
research awards
were this week, and the projects that won gave Dr Mike Harris, the head of research at RTPI, some valuable new lessons about urban planning, and some much-needed reminders in this frenzied political climate. Harris took away five distinct lessons:
1. Migrants don't undermine communities, but poor housing policies do.
2. Building affordable homes is possible, it just takes longer than we'd like.
3. The digital economy may be virtual, but physical space is just as important there.
4. Big data is creating new geographical boundaries.
5. E-bikes (electric bicycles) could be the ticket to getting more older people active.


Read more about the key takeaways
here
.
IHC Global News
IHC Global Board member and National Association of Realtors (NAR) Director David Wluka will be attending the UNIAPRAVI conference in Bogota Colombia, where he will present IHC Global supporter NAR's research on generational differences in housing demand. He will also be featuring IHC Global's recent publication, "No Time to Waste: Applying the Lessons from Latin America's 50 Years of Housing Policy to Rapidly Urbanizing Countries".

The conference will be held from September 13th to 15th, and David Wluka will be speaking on September 14th from 2:20 to 3:40 PM.
IHC Global and the Woodrow Wilson Center will co-host an invite-only roundtable on September 15th, from 12:30 to 2:00 PM. Urban experts will gather to exchange ideas and discuss possibilities for joint collaboration to advance the urban agenda. The meeting will feature a presentation by Filiep Decorte, Director a.i. / Officer-in-Charge of the UN-Habitat New York Liaison Office. This roundtable is the second in a series of three to take place in the lead-up to the World Urban Forum to be held in Kuala Lumpur in February 2018.
As Houston recovers, join the Urban Institute in its discussion on what is happening on the ground in Texas, what to expect from the storms rolling towards Florida, and how past disasters have informed urban resilience. A panel made up of policymakers, researchers and practitioners will discuss disaster management topics, such as inclusive recovery, housing rehabilitation and relocation, and ensuring disaster mitigation and more resilient infrastructure. Speakers will include Greater New Orleans Fair Housing Action Center
Executive Director
Cashauna Hill,
Urban Institute
Metropolitan Housing and Communities Policy Center Senior Fellow Carlos Martín, and more.
When:
Thursday, September 14, 2017
1:00 PM - 2:30 PM
5th Floor
2100 M Street NW
Washington, DC 20037
Learn more about the event
here
.
IHC Global Urban Feature: Urban Food Security
How will megacities handle food security issues?
The Issue
As towns become cities and cities become megacities, urban issues of all kinds have been thrown into the global spotlight. But one issue is just starting to get noticed in an urban context: food security. For decades, much of the focus on food security has been centered around rural communities, but as the world continues to rapidly urbanize, new light is being shed on what food security means in cities, and it has revealed deeply ingrained issues as well as very unique problems that have arisen due to urbanization.
The food that urban dwellers consume every day arrives in their hands from intricate systems, built upon the necessary connection between urban and rural. But in an article for The Cipher Brief, Johanna Mendelson Forman, a distinguished fellow for Managing Across Boundaries at the Stimson Center, describes the catch-22 situation that urban food security will find itself in. As cities grow in population as well as in size, viable farmland on the outskirts of cities- which make up roughly 60 percent of the world's total croplands- will be lost as urban and peri-urban areas are extended. These expansions could have a disastrous impact on the availability of staple crops like rice, maize, soy and wheat, which will reduce the amount of produce for farmers to sell and send rural dwellers packing, to join the millions of other urban migrants fleeing conflict, effects of climate change like drought, and economic instability. According to Forman, "by 2030, urban areas will triple in size and will have a significant impact on productivity of agriculture in farmlands that were once used to supply food to these megacities." Combined with the threat of climate change, weak established food systems and the strain that an ever-increasing population puts on a food supply that can't keep up, cities have a great challenge ahead of them.

What We See
This phenomenon illustrates vividly the inevitable progression of urbanization in our planet and that policy-makers, practitioners, all of us must adjust our thinking to understand that inevitability and to embrace it for its opportunities as well as its challenges. Cities have proven themselves to be capable of taking- and are often seeking- a central role in global issues. Urban mobilization has accelerated in many cities around the world in the past year, with the implementation of the New Urban Agenda and cities wholeheartedly adopting the Paris Climate Agreement demonstrating their commitment to facing urban challenges head-on. As populations will continue to increase and expansion is inevitable, cities must find solutions for these food security issues by strengthening urban rural linkages, and using urban strategies to ensure equitable distribution systems and access to high quality food and nutrition.
Forman urges that the most important things necessary for a country to be able to feed its people are good governance, from national to local; new farming technologies; and a new approach to land use. With these parameters in mind, IHC Global sees m
any cities as ahead of the curve, or at least making their way to better solutions.
Washington D.C. and Baltimore
are two recent examples of cities that are taking their food systems seriously, by hiring full-time food policy directors and reinventing their food policies, paying strict attention to food system resilience. They join the ranks of other U.S. cities like New York City, San Francisco, Philadelphia, and Salt Lake City, all of which have hired full-time food policy directors as well.
Other cities are well into their campaigns to become greener to reduce the effects of climate change, introducing new action plans such as transforming urban rooftops for urban farming and gardening, which will have a huge impact on improving farming and food security for both urban and rural communities. Though China is expected to lose one-quarter of the global cropland to expanding cities,
Chinese eco-cities
are renowned examples of what to do when creating a smart, green city. And, as Forman mentions, new smart technologies like integrated agricultural data apps are helping connect rural farmers to urban markets, maintaining a connection that is integral to keeping many food systems vibrant and competitive.
But the cities that are struggling the most with these issues, like the burgeoning megacities and rapidly growing secondary cities in the developing world, lack the infrastructure needed to provide adequate food security, as well as those for sanitation, housing, and many other necessities. Moreover, in the US, lack of grocery stores and supermarkets accessible to all neighborhoods create "food deserts" in too many urban areas. The challenges are complicated and may vary from place to place, but IHC Global sees food security as one key element in equity and equality and an important component of an essential integrated, multi-dimensional approach to creating better, more just, more vibrant cities. Tackling food security issues as parts of a whole is the best way to ensure that every urban dweller has a place to call home, water to drink, and food on the table.

To learn more about IHC Global's Key Policy Topics, which are both barriers and gateways to better, more equitable urban development, click
here
.
In the news and around the web
Skylines, the Citymetric podcast hosted by Jonn Elledge, Stephanie Boland that digs deep into the workings of cities. New episodes with guests air every two weeks.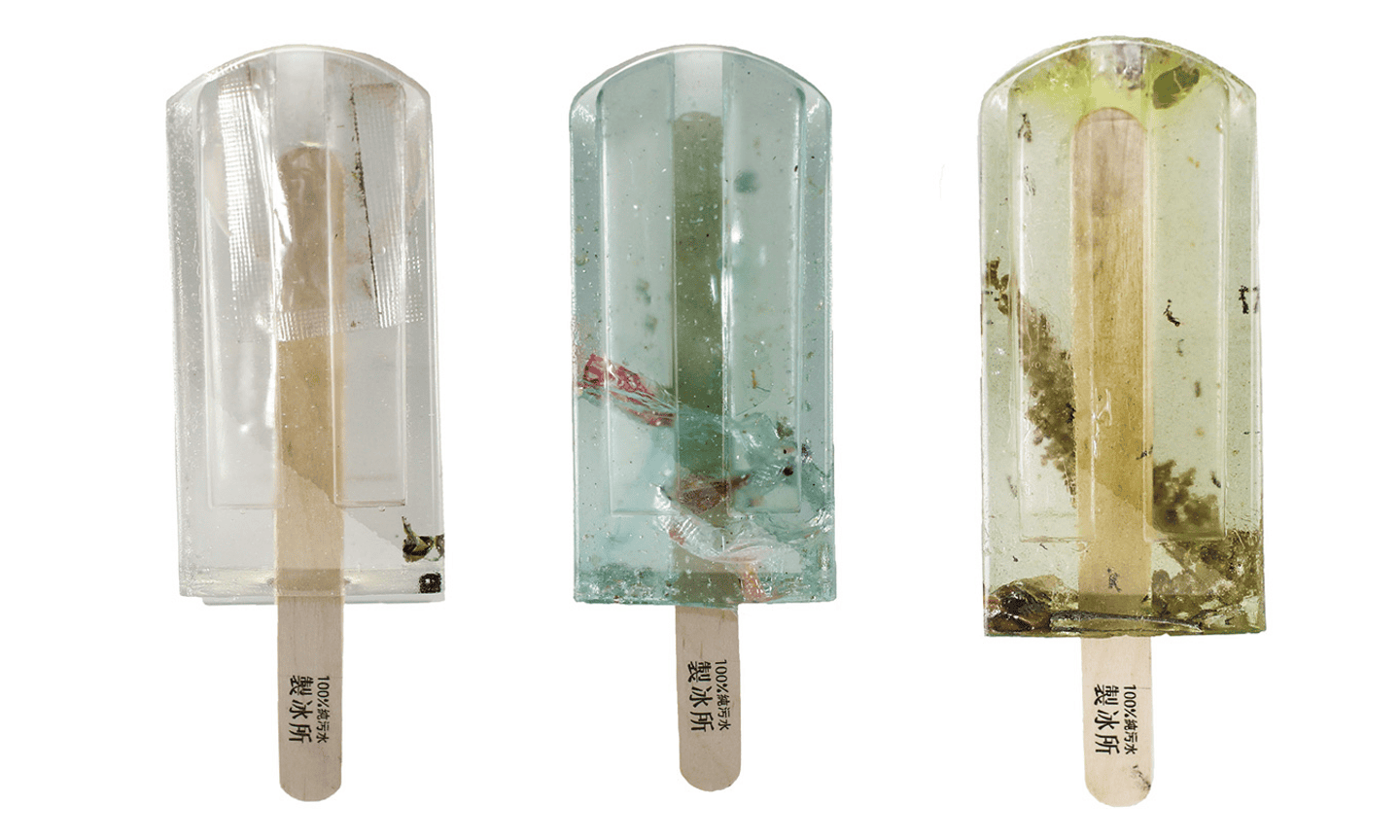 "Popsicles of Pollution": students from around New Taipei City collected samples from the city's river creeks and ports, freezing them to demonstrate the true extent of the urban water pollution.
Take our Making Cities Safe survey
IHC Global has created a survey to increase understanding and share knowledge around issues of safety in cities-looking specifically at safety in the home, on public transport, in formal and informal workplace settings, and in common spaces such as sanitary facilities. Results from this survey will provide input into a policy report addressing how SDG 11, Target 7, Indicator 2-which focuses specifically on making urban spaces safe--can be met.
Help us gain a better understanding of urban safety; take our survey
here
!
Spread the word!

Help IHC Global spread our message by forwarding our newsletter to organizations and people who want to help create inclusive and sustainable cities. Support IHC Global further by becoming a member of our growing coalition. Please join us either as an individual or as an organization! With your membership you will provide meaningful help in addressing the worldwide challenges of rapid urban growth, urban poverty and inequity. Help IHC Global "change cities for good" and secure a better urban future for us all! We need your help and your voice more than ever!
Head Office: 1424 K St. NW, Ste 600, Washington, D.C. 20005
Satellite Office: 430 N. Michigan Ave, Chicago, IL 60611