WaterAid: new analysis on child health and WASH interventions
IHC Global member WaterAid and PATH have released new analysis concluding that coordinating, integrating and investing in child health and WASH intervention can lead to major health gains and improved cost-effectiveness. As 289,000 children die every year from water-borne diarrhoeal diseases, 155 million children under 5 are stunted due to poor nutrition (which is exacerbated by a lack of access to WASH), and 1 in 9 people don't have clean water close to home, the benefits of improving WASH resources are endless. The consequences of not doing so could have a serious impact on a whole generation. The analysis concludes that coordination, integration, and investment in WASH can significantly decrease water and sanitation-related morbidities, reduce healthcare costs and have a positive effect on economic growth. IHC Global continues to champion more attention to and investment in urban WASH.
Read the full report
here
.
Segueing from scarcity to excess, new pilot programs in Morocco and California are taking different routes to preserve water resources, as their populations continue to grow, and water supply continues to shrink.
In trying to cut down on water consumption, many governments and organizations have relied on penalizing residents for using too much water, efforts that have largely fallen short. But a group of university and private partners are turning this approach around, rewarding residents for conserving water instead. In two pilot projects, which are taking place in Marrakesh and Sonoma, water users are getting paid for how much water they save, earning
water conservation credits
(WSC). One WSC represents 1,000 liters saved in Marrakesh, and 100 gallons saved in Sonoma. The results of this program could be a game-changer on how the international community approaches water conservation.
As the deadline for the more than 10 million Syrian refugees and displaced persons to register their land with the government came and went yesterday, questions remain over what it will mean for those that couldn't make their claim, and what the impact will be on the demographics of the country. In early April, the Syrian government introduced into law Article 10, which required Syrians to claim their land by May 10th, or risk it being confiscated. The law forfeits land to the government upon the owner's inability to claim it in person, an impossible situation for the millions of Syrian refugees or displaced persons that can't- or won't- return home. The law, and the impossibility of such a task under the tight time frame, has been decried by critics of Bashar al-Assad's regime, accusing it of ensuring the permanent exile of political opponents, as they will have no home to return to, and drawing parallels to similar laws enacted in Lebanon after the civil war and Israel in in 1950. The law also gives Assad more room to essentially gerrymander the country to his liking, rewarding the seized land to political allies and keeping a tight lid on dissent. This cruel law joins a long line of instances in which land rights have been used as a tactic of war.
The Mumbai Development Plan is committed to building one million units of social housing by 2034, but some of their plans are running into serious roadblocks. Environmentalists are protesting against a new part of the plan that would see the coastal salt flats be developed into housing, because even though the housing is critical for the city, where 60 percent of the population lives in informal settlements, the potential consequences of building these units far outweighs the benefits. The salt flats that line the coast act as a buffer between the sea and the city, and act as a drainage area for monsoon rains, critical responsibilities that have led them to be protected under coastal zone rules. However, the plan would reclassify the salt flats in order to move forward with construction, and upon their destruction, Mumbai would be much more vulnerable to flooding than before. Mumbai is in need for an urban planning makeover, but not like this; sustainable development that takes into account the potential detriments of urbanization is the only way for a city to be resilient.
IHC Global member Habitat for Humanity International's Solid Ground Campaign has reached the middle of its run. In a new blog on their website, Campaign Director Anne Shaffer Myers looks back at the campaigns successes, and plans for its exciting next steps. Since launching on International Women's Day in 2016, the Solid Ground Campaign has increased access to land for shelter for nearly two million people in countries around the world, greatly expanded its network, and received game-changing investments and grants. At this turning point, Shaffer Myers pledges to connect global land rights efforts, dig deeper into land policy, share more stories from the people on the ground, and more.
Read more about the campaign's journey here.
In the news and around the web
In case you missed it:
IHC Global spent an afternoon with the new UN-Habitat Executive Director, Ms. Maimunah Mohd Sharif. Read a recap of the event here.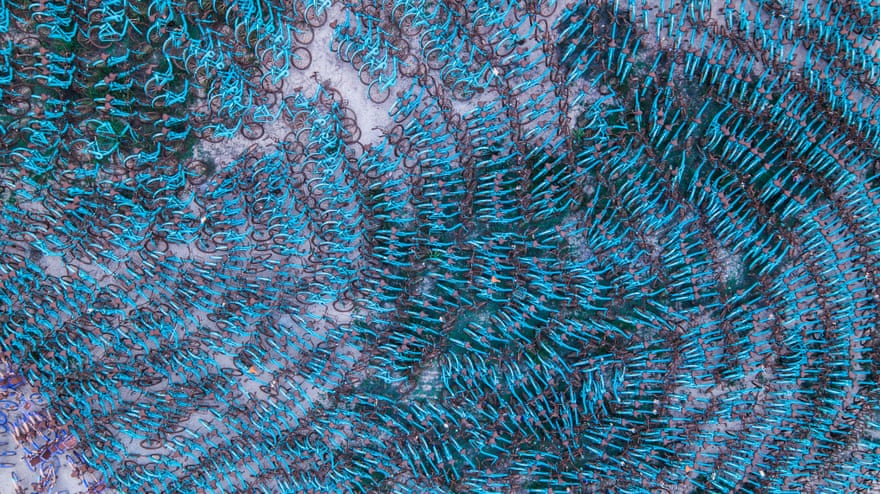 Accidental art: the bikeshare programs in China leave behind strangely beautiful mosaics of abandoned bikes. Watch a video about this issue
here
.
Spread the word! Join us!
Help IHC Global spread our message by forwarding our newsletter to organizations and people who want to help create inclusive and sustainable cities. Support IHC Global further by becoming a member of our growing coalition.
Please join us either as an individual or as an organization!
Your financial support and your voice are vitally important
.
With your U.S. tax deductible membership, you will provide meaningful help in addressing the worldwide challenges of rapid urban growth, urban poverty and inequity. Help IHC Global "change cities for good" and secure a better urban future for us all! We need your help and your voice more than ever!
Head Office: 1424 K St. NW, Ste 600, Washington, D.C. 20005
Satellite Office: 430 N. Michigan Ave, Chicago, IL 60611