Urban Institute report maps the trajectory of inclusion in U.S. cities
A new report from IHC Global member Urban Institute takes a closer look at the historical and current relationship between urban economic health and inclusion in U.S. cities. The report examines trends of economic health and inclusion in a broad range of cities over the past few decades, then narrows it down to cities that have experienced economic recovery, delivering a conclusion of which cities have adequately used economic power to enhance urban inclusiveness, and which cities have not.
Read the full report
here
.
In the rush to take action against climate change, cities- which are simultaneously a key ingredient to climate change and especially vulnerable to it- are going above and beyond to discover and implement green urban solutions. But a key problem is the way many cities are designed. A new paper published in the journal Physics Review Letters concluded that the "texture" of big cities, especially the popular grid system that is found in places like New York and Chicago, may be making cities much hotter than their suburban and rural surroundings, a hypothesis that has lethal implications.
Last week, IHC Global highlighted why urban health should be prioritized as a critical global issue, citing the easy spread of disease through urban channels and the increasing prevalence of drug-resistant super-bugs. We are loath to be the hypochondriac who tells you to bring hand sanitizer everywhere you go, but this issue is not going away: a new report from medical NGO Doctors for You has found alarmingly high levels of tuberculosis in Mumbai's public housing complexes, finding that 8-10% of residents in overcrowded and poorly-ventilated public housing had TB, in contrast to 1% in complexes with better conditions. These findings are another example of how critical improving urban design is, not only because it improves the lives of urban residents, but because it could prevent neighborhood public health crises from going city-wide, then country-wide, then global.
Read more here. Read the first paragraph of the IHC Global blog and find the link to the full website version below.
| | |
| --- | --- |
| | |
| | (L-R) Ms. Maimunah Mohd Sharif, Executive Director of UN-Habitat and Judith Hermanson, President and CEO of IHC Global. |
Yesterday, IHC Global and the Wilson Center
were incredibly honored to
host a meet and greet with the new UN-Habitat Executive Director, Ms. Maimunah Mohd Sharif. The event drew urban experts from government, civil society organizations and universities alike. After an opening speech in which she laid out her plans for UN-Habitat and emphasized the importance of listening to her stakeholders' ideas, Ms. Sharif practiced what she preached, engaging in one-on-one conversations with attendees and answering their hard-hitting questions about urban issues.
Stay tuned for a full recap of this event on the IHC Global blog.
Why urban needs to be a key word for global action on health
It may seem obvious that cities are petri dishes of germs; the sheer number of people brushing past each other on the street, breathing the same air, and grabbing onto the same train poles, means that urban residents are always on the alert for illnesses like the cold and the common flu. But what is often looked over is how vulnerable these residents are to much more dangerous diseases that still make the rounds. Even with the benefits of modern science, cities, especially in the developing world, are easy targets for older diseases like tuberculosis, cholera, and the plague, as well as newer ones like dengue, HIV/AIDS and Ebola virus. And unplanned, inadequately managed urbanization can make these diseases even more pervasive.
This scenario is playing out in New Delhi, India, where, according to collaborative studies
conducted by the CNRS, the Institut Pasteur, and the National Institute of Malaria Research (NIMR), nearly 40% of the population "have been infected by the dengue virus at least once in their lifetime," and the rate of chikungunya infections has gone up by an alarming 390% in the past three years...
In the news and around the web
The New Yorker looks into how cities bring out our humanity.
The U.S. Department of Housing and Urban Development (HUD) has unveiled a new plan to raise rent costs for low-income Americans that receive federal housing subsidies.
After another incident of vehicular terrorism, the discussion of how cities can protect themselves has reignited.
Tired of waiting for the federal government, mid-size U.S. cities are funding urban renewal projects on their own.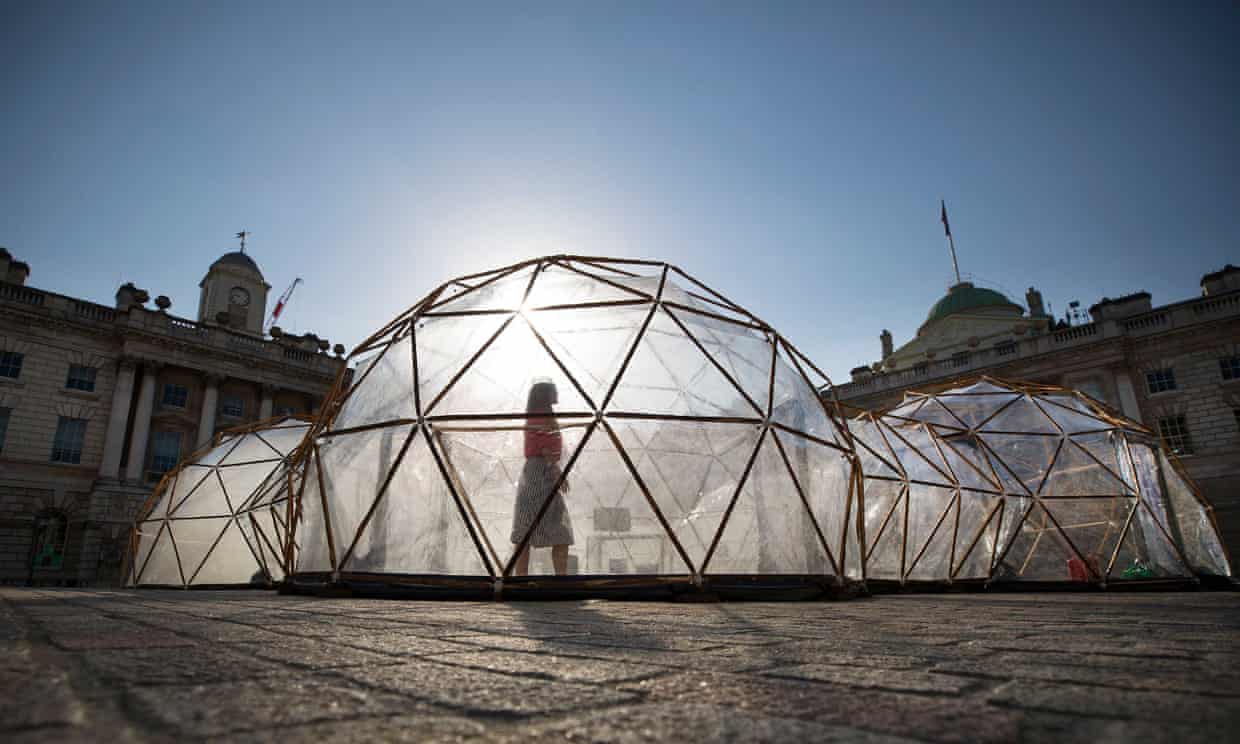 A new installation in London let visitors enter pods to experience the pollution of places like Beijing, New Delhi and S
ão
Paulo.
Spread the word!

Help IHC Global spread our message by forwarding our newsletter to organizations and people who want to help create inclusive and sustainable cities. Support IHC Global further by becoming a member of our growing coalition. Please join us either as an individual or as an organization! With your U.S. tax deductible membership, you will provide meaningful help in addressing the worldwide challenges of rapid urban growth, urban poverty and inequity. Help IHC Global "change cities for good" and secure a better urban future for us all! We need your help and your voice more than ever!
Head Office: 1424 K St. NW, Ste 600, Washington, D.C. 20005
Satellite Office: 430 N. Michigan Ave, Chicago, IL 60611