Cities turn to each other to help fight climate change
Despite the U.S. Presidential Administration's public announcement to pull out of the Paris Climate Agreement in June, there is talk that the country may stay in it after all, "under the right conditions." But regardless of what the country will decide, U.S. cities- which are the largest producers of carbon emissions in the nation- are still committed to implementing the Agreement themselves, and are collaborating with other cities across the world to achieve its goals. These cities convened at the C40 Talks this past Monday in New York City, where urban leaders discussed the Deadline 2020 report, which lays out the measures that every city will need to take to keep warming below 1.5 degrees by 2050. This is an incredibly challenging task, but the path may have just become clearer. City leaders at the
C40 Talks
announced that the leadership team- New York, Paris, Mexico City, Durban and others- will prepare and release detailed climate roadmaps for cities to follow to meet the Paris goals. The plans have yet to be released, but they will aim to be designed to each specific city's challenges and conditions, based on the large amount of information, data and best practices that cities have been and continue to share with each other.
Read about what these new plans could look like, and the challenges that lie in the differences between cities
here
.
National Equity Atlas report shows cities thrive with renters
This week is #RenterWeekofAction in the United States, and to commemorate it, renters across the country will come out to demand better eviction protections and more local control over housing. This week also highlights the findings of a new reports released from the National Equity Atlas, a partnership between PolicyLink and the USC Program for Environmental and Regional Equity, which analyzed how 37 cities in America have benefitted from their growing renters populations, and what renters and the United States could both gain from more affordable housing. Renters now represent a majority in the 100 largest cities in the U.S., but despite their numbers, many continue to face challenges like sweeping evictions and a renting market that keeps climbing amongst falling incomes. The reports note that cities that do better for their renters fare better in general; adequate renter protections and lower cost of living prices allows residents to root in and built flourishing communities, while using the money they would otherwise use for keeping roofs over their heads for healthcare, childcare, food and transportation, all integral aspects of society that benefit the community as much as they benefit the individual.
Cities around the world are committed to becoming more competitive and having higher-quality neighborhoods, lower infrastructure costs, and lower C02 emissions per unit of activity. A new working paper from the World Bank shows that all of these goals can be achieved, with well-integrated, advanced and sustainable transportation systems. This paper dives into the positive changes in urban infrastructure that can come from transit-oriented development, and how cities can achieve it through a methodology called the 3 Value (3V) framework. The framework outlines ways that different cities can facilitate transit-oriented development, with quantified indicators that show how economic, land use and transport planning can work together to create a transportation system that works for the city and vice versa.
Read the full report
here
.
Join Shena Ashley, director of the Urban Institute's Center on Nonprofits and Philanthropy and Nancy Lublin, founder and CEO of Crisis Text Line, for a discussion about collecting, learning from, and sharing data in the nonprofit sector. Lublin will speak from her experience as founder and CEO of Crisis Text Line and her prior leadership of DoSomething.org and Dress for Success. She will discuss how, using data science, she has integrated predictive analysis and A/B testing to help her teams make better decisions about how to target resources and choose which programs to continue. She will also discuss her decision to make Crisis Text Line's real-time data publicly available through the site CrisisTrends.org to increase public awareness and insights.
When:
Tuesday, September 26, 2017
Where: Urban Institute
2100 M Street NW
5th floor
Washington, DC 20037
Register and learn more about the event
here
.
IHC Global Urban Feature: Urban Resilience
Decentralized power is on the rise in Japan. Should it go global?
The Issue
As you're reading this, all of Puerto Rico is out of power. Following hurricanes Irma and Maria, the island's electric system is "completely destroyed", and officials say residents will likely be dealing with power issues for as many as six months. Across the waters, Irma's trek through Florida left thousands without power, and some of the most devastated areas have yet to get it back. Natural disasters have a well-documented history of devastating urban infrastructure, and power grids are rarely exempt from their wrath. In 2003, severe storms knocked out power in almost all of Italy and parts of Switzerland, affecting 56 million people. During hurricane Sandy in 2012, large swaths of New York City and other metropolitan areas across the East Coast were plunged into darkness for days. And after the catastrophic earthquake and subsequent tsunami that devastated Japan in 2011, power outages led to a malfunction at the Fukushima Daiichi Nuclear Power Plant that caused one of the worst nuclear radiation disasters in recent history. In many of these cases, the failure of power grids had a massive negative impact on the cities that depend on them, disrupting their transit and sanitation systems, and leaving millions of people to fend for themselves. It often take ages for power grids to get repaired, and when they are, they're merely updated to an improved version of their previous state. But in the wake of such a sweeping and traumatic catastrophe, the northern city of Higashi Matsushima and dozens of its surrounding towns are trying something different by building their own self-sustaining micro-grids, effectively decentralizing from any national power grid and thereby strengthening local resilience. This different approach to power is unlike anything Japan has done before, and it may be gaining traction in Japanese cities nationwide.
What We See
It's not just the effects of natural disasters that can plunge millions of people into darkness. System glitches and failures, cyber attacks and even rogue monkeys have all contributed to major power outages that have affected millions of people, environments, and economies. Going dark dramatically shows how dependent and interconnected all systems within a city are, and how easily everything can be brought down by one rogue cog in the machine. But inter-dependence isn't the problem in cities; it's a necessary component to how the urban world works. The issue is rather how to stop "system failure" and one promising approach lies making these intricate urban networks that support cities with millions of people rely on themselves for power, instead of on widespread national lines. The micro-grids that urban areas in Japan are testing take responsibility into cities' hands, and give them the opportunity to harness enough of their own power to keep their systems running for days without draining the larger power grids.

Large powers grids may be more economically efficient and stronger, but i

n doing this, cities with decentralized power grids are put in a less fragile position when disasters strike, as they can detach from the larger grid and run by themselves. Having severable systems makes it more resilient and harder for weather, terrorism or malfunctions to completely dismantle an entire system or completely incapacitate a large urban area.
As cities around the world continue to be at the forefront of the fight against climate change, many have also championed the use of renewable energy and the implementation of Sustainable Development Goal 7, which aims to ensure affordable and clean energy for everyone. Decentralizing power grids can give regions and cities more control over their energy use, and thus give them the opportunity to adopt alternative, environmentally friendly forms of energy. Countries such as Germany and France have turned to nuclear energy for their decentralized power grid, and due to overwhelming popularity, Denmark adopted wind power for their decentralized grid in the 1980s. These moves have made the countries and their cities less susceptible to long-lasting blackouts and crises in the oil market. As a proponent for the health of cities worldwide, IHC Global sees decentralized, clean energy grids as a chance for cities to protect themselves from the potential effects of disasters and strengthen local resilience, as

well as a significant opportunity for urban areas and surrounding regions to become both environmentally and economically sustainable.
To learn more about IHC Global's Key Policy Topics, which are both barriers and gateways to better, more equitable urban development, click
here
.
In the news and around the web
Now Listen Here
On Wednesday, October 11th, New York Times Bestselling author of A Long Walk to Water Linda Sue Park will be livestreaming a conversation with the book's subject, Water for South Sudan Founder Salva Dut, about his experience as a "Lost Boy" of Sudan. The livestream can be found here.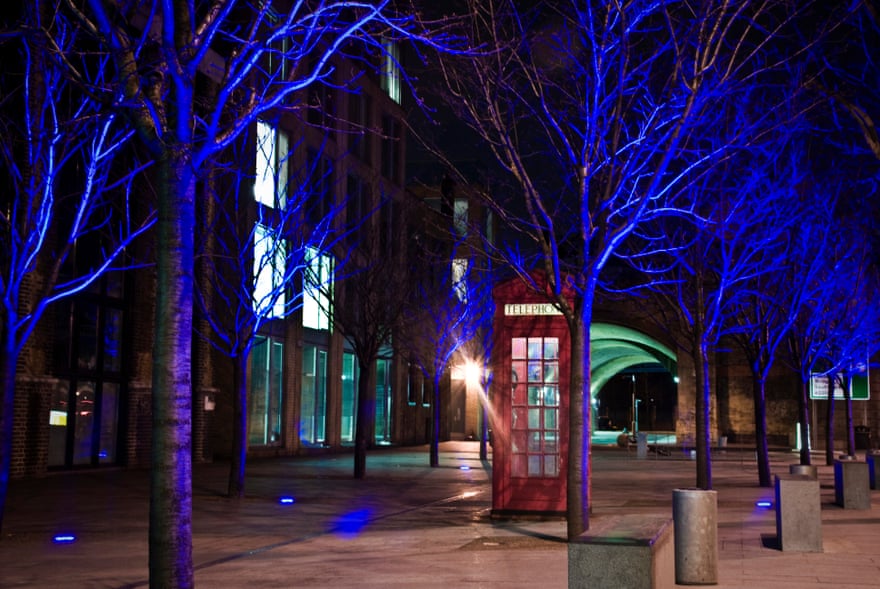 Trees bring a new life- and a new style- to urban streets.
Take our Making Cities Safe survey
IHC Global has created a survey to increase understanding and share knowledge around issues of safety in cities-looking specifically at safety in the home, on public transport, in formal and informal workplace settings, and in common spaces such as sanitary facilities. Results from this survey will provide input into a policy report addressing how SDG 11, Target 7, Indicator 2-which focuses specifically on making urban spaces safe--can be met.
Help us gain a better understanding of urban safety; take our survey
here
!
Spread the word!

Help IHC Global spread our message by forwarding our newsletter to organizations and people who want to help create inclusive and sustainable cities. Support IHC Global further by becoming a member of our growing coalition. Please join us either as an individual or as an organization! With your U.S. tax deductible membership, you will provide meaningful help in addressing the worldwide challenges of rapid urban growth, urban poverty and inequity. Help IHC Global "change cities for good" and secure a better urban future for us all! We need your help and your voice more than ever!
Head Office: 1424 K St. NW, Ste 600, Washington, D.C. 20005
Satellite Office: 430 N. Michigan Ave, Chicago, IL 60611