CHURCH

WILL BE HELD

TOMORROW AT THE REGULAR SERVICE TIMES OF 8:00 AND 10:30
Parish Organizations Leader meeting at 9:15 am in the Undercroft
We

will

have church tomorrow at the regular service times. However, in place of the sermon at each service, Fr. Lynch and Sr. Warden John Biggs will address Covid-19 prevention for Church of the Resurrection.
There will also be a meeting for leaders from all Parish organizations (and anyone else who wishes to attend) at 9:15 am in the Undercroft

about how our Parish will function in all activities for the foreseeable future. Please do everything possible to attend this meeting
Please refer to our website (
www.episcopal-bluesprings.org
) and Facebook page often to learn the status of events and how Resurrection will operate during this pandemic situation.
Click Here to read an important message to the Parish from Fr. David
FROM FR. DAVID +
With respect to our current growing concerns regarding the Covid-19 corona virus, time for calm and clear understanding for what the future holds is important to all of us. None of the concerns regarding viruses and communicable diseases should be taken lightly, and quite specifically should not be taken in fear either. This is time to care for ourselves and each other. It is time to follow common sense hygiene habits to promote appropriate prevention. Please check on your family, friends and neighbors especially those who are elderly and with known pre-conditions that will make them potentially more susceptible to contracting any sickness.
Not panicking, but being informed and prepared is essential to your physical, emotional and psychological health. Read the professional information from the CDC, and reliable medical agencies. Don't fall victim to scams with anyone trying to sell you a remedy especially anyone calling on the phone to give you advice, or who comes to your door pedaling unsolicited information. As you may be aware the stores are out of some supplies like hand sanitizer and decontamination wipes. I commend to you a way to make your own hand sanitizer recommended by the CDC Go to You Tube and type in the search line: "diy hand sanitizer", or "how to make hand sanitizer". Most stores still have rubbing alcohol, aloe vera and essential oils to make your own supply.
2/3 cup of 90 proof rubbing alcohol,

1/3 cup of aloe vera (or glycerin) and

several drops of your favorite essential oil.

Using a whisk, stir it all together and pour into a travel size squirt bottle, or empty hand sanitizer bottle
Fr. Jay Sidebotham's Monday Matter's message can be
read here
. I encourage you to open the site and read his message for this second week of Lent.
Also, please see this additional information from The Diocese of West Missouri on the coronavirus and c
ommunicable disease precautions
Click Here to Read
Fr. David +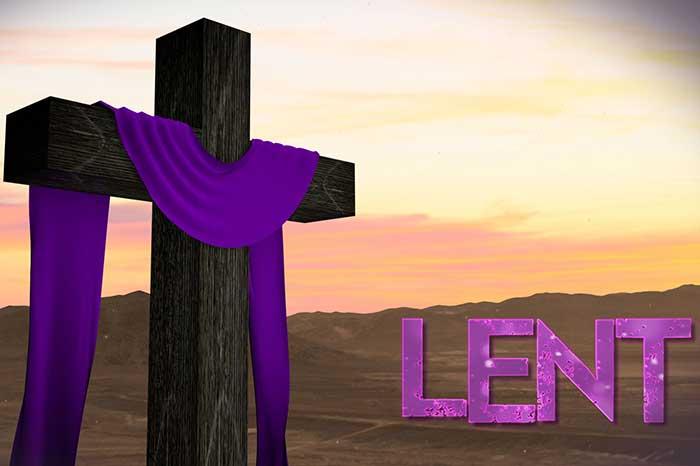 REMAINDER OF LENTEN PROGRAM SERIES CANCELLED




Out of caution to prevent the spread of COVID-19, the remainder of the Wednesday evening ecumenical Lenten worship services has been cancelled.


NECE
SSITY PANTRY NEWS
Clothing donations no longer being accepted
The Necessity Pantry has closed the clothing portion of its ministry and no longer
asks for seasonal clothing. Thank you for your past support!!
Continued needs include canned tuna, soup, spaghetti sauce, Depends, toothpaste and toothbrushes, men's and women's deodorant. Monetary gifts are also appreciated.
It's time to clean out your closets! And invite your friends and family to clean out theirs too. In conjunction with All Saints Lutheran Church, footwear of
any kind
and in
any condition
will be collected through March 29 and donated to Soles4Souls.
Soles4Souls will distribute the shoes to those in need all around the world. Look for the collection boxes in the Narthex and Undercroft.
Lent and Holy Week Schedule
Stations of the Cross and Praying of the Rosary every Friday in Lent at 12:15 pm
Ecumenical dinner and services every Wednesday on March 4, 11, 18, 25 and April 1
Tenebrae, Wednesday, April 8, 7:00 pm
Maundy Thursday, April 9, 7:00 pm followed by all night Vigil and preceded by Agape meal at 6:00 pm
Holy Friday, April 10, 7:00 pm, Veneration of the Cross and Holy Eucharist
The Great Vigil of Easter, Saturday, April 11, 7:00 pm followed by a reception
EASTER SUNDAY, April 12, one service only at 10:30 am, Easter Egg hunt following the service