Episcopal Church
Blue Springs, Missouri 64015
Friday, December 14, 2018
This Sunday is Necessity Pantry In-gathering
Sharing an Advent message from Abbot Philip
As we are now well into the anticipation of Christmas, getting ready to celebrate the third Sunday in Advent, "Gaudette" Joy and Rejoice, we turn our thoughts to the baby Jesus and the message of his Incarnation. Enjoy these thoughts from
Abbot Philip, of the monastery Christ in the Desert:
The joy of Advent! And, a hidden fee... the joy that comes into our hearts as we think of God becoming a baby in order to save us from ourselves and from all that is evil. The latter part of that wonderful gift, the saving us from all that is evil, requires us to repent. Have you ever received in the mail or through social media or the internet an offer whereby you have received a $1000 gift card or 50% savings on future purchases at a department store or online business? ...Especially at this time of the year? Well, this gimmick comes with a hidden fee: consumers have to purchase a certain amount of goods and services before the "free stuff" is honored.

Jesus Christ is not a gimmick.

His gift to us of Himself born of the Virgin Mary is real and mysteriously incomprehensible. But, He asks of us to repent in order to get the full benefit of the gift.
The first reading for Sunday is from the Prophet Zephaniah and expresses how God struggled with the Chosen People, our ancestors in the faith, and occasionally won their return to Him. God's gift to the Chosen People was not fully received because they were not willing to do their part by being loyal. Marketers do the same thing with credit cards and airline travel, "Be loyal to us and we will give you rewards." This commercial strategy is remotely similar, but we Christians know that the rewards God urgently wants to offer us, at any moment in time, are unimaginably wonderful and rich.
The second reading from the Letter to the Philippians reminds us that God is always near to us, ready to give us the gift of Himself. God is with us and seeks us out and forgives us... for this we turn to Him, the small fee. We can hear these words repeated in our hearts: the peace of God that surpasses all understanding will guard your hearts and minds in Christ Jesus. Christians, let's get excited!
Saint Luke's Gospel provides an active portrait of John the Baptist preaching the Good News to the people. Good news! God's good news of salvation for us! John the Baptist responds to the seekers of God curious to know how to "claim"
the free gift of God's love. Yes, you have it offered to you, but to fully possess the joy of the gift, you must repent. Turn away from thoughts, words, and deeds that contradict God's love for us and others. Live honestly, love one another tenderly, and walk humbly with God.
The challenge of Advent every year is this: Are we ready to go all the way to claim this wonderful, free gift from God? He will continue to seek us throughout our lives. No matter how often we turn from Him, He will be there with us with His love. Therefore, let us rush, and not tarry, to redeem this wonderful offer from God! His Son: The Redeemer.
Your brother in the Lord, Abbot Philip
CHRISTMAS EVE SERVICES
4:30 pm: Holy Eucharist, Rite II
10:00 pm: Holy Eucharist, Rite II with Carols (incense)
Christmas Flowers: Help decorate and beautify our Nave and worship space by contributing for Christmas flowers. Gifts will be recognized in the Christmas bulletins.
Volunteers Needed:
Acolytes, Eucharistic Minister and Ushers needed for both Christmas Eve services. Please sign-up in the Narthex.
COOKIE EXCHANGE TOMORROW
Saturday, December 15 at 9:30 am
Participate in our Cookie Exchange tomorrow, Saturday, December 15 at the Church at 9:30 am. Please bring 3 dozen homemade cookies to share with members and friends and also a container to take home treats!
MAVERICK'S GAME OUTING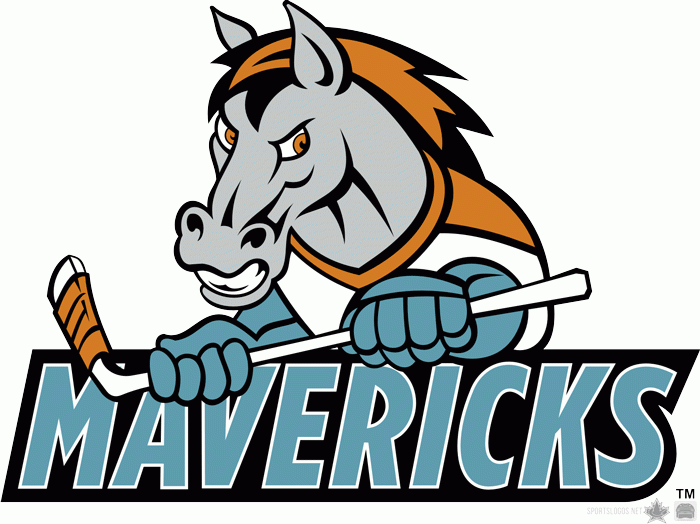 Next Friday, December 21 at 7 pm
Attend the Maverick's game on Friday evening, December 21 with the Men's Group
. The Mav's will be playing the Tulsa Oilers. We have secured 20 seats at $18.00 each. This should be a great outing and the Mav's are doing great!
Please RSVP to John Biggs or Fr. David and invite a neighbor to come!
VESTRY NOMINATIONS OPEN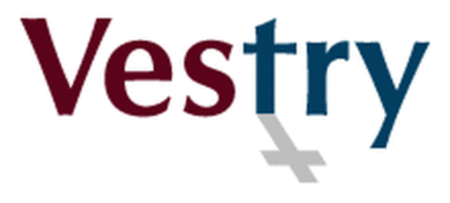 Nominations end December 29
Nominations for Vestry members are underway and will end on December 29, 2018. Anyone i nterested in serving on the Vestry should contact a member of the Nomination Committee (Meg Swant, Buzz Atkinson, or Les Woodward.) There are 3 vacancies that will need to be filled with terms beginning immediately following the Annual Meeting held in January 2019.

Contributions accepted through Jan. 6
Once again this year the Outreach Committee will collect hats, mittens, gloves, scarves and other warm items for the Community Services League (CSL) to help keep the less fortunate and homeless warm this cold weather season. From this Sunday through January 6, 2019 the "Mitten Tree" will remain in the Narthex. Blessings to all who contribute and help our community!
2019 DINNER-GO-ROUND SIGN-UP TIME

Sign-up sheet on bulletin board in Narthex
You are cordially invited to be part of a favorite winter tradition at Resurrection - our annual Dinner-Go-Round groups. Singles and couples are welcome. This year we will offer both in-home and restaurant dining groups. Sign-up on the Narthex bulletin board to be placed in a group of 6 to dine together once a month starting in January/February. Each single/couple will host once. Please indicate your preference for in-home or restaurant dining.
FRIDAY NIGHT FUN COMING NEXT YEAR
Plan ahead for family fun!
Join us for free family fun every Friday evening at 6:30 pm, January 4 thru February 1, 2019, at the Church. Bring a friend!
January 11 - Pizza and a movie
January 18 - Game night #1
January 25 - Game night #2
NEW LUNCHBUNCH GROUP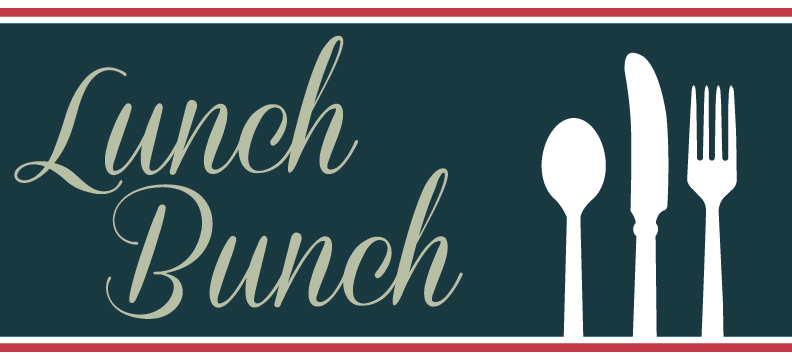 At Sinclairs Restaurant on January 7
Plan ahead for the new year! The ladies of Resurrection are invited to join the LunchBunch, a now forming monthly lunch group that will gather at various local restaurants for fun and conversation.
The first meeting will be at Sinclairs Restaurant in Blue Springs on Monday, January 7, 2019. Look for a sign-up sheet in the near future.
FINDING FAITH THROUGH FICTION BOOK CLUB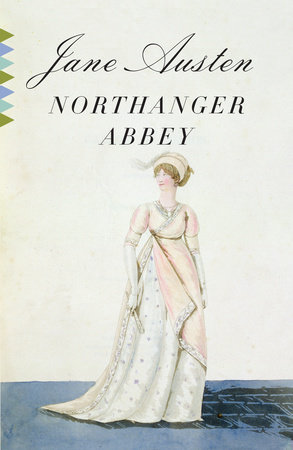 First Monday of every month at 7 pm
The
Finding Faith through Fiction Book Club
will meet next on
Monday, January 7
at 7 pm in the undercroft at the Church. This month's reading is
Northanger Abbey
by Jane Austen.
When Catherine is invited to Northanger Abbey, the grand though forbidding ancestral seat of her suitor, Henry Tilney, she finds herself embroiled in a real drama of misapprehension, mistreatment, and mortification, until common sense and humor-and a crucial clarification of Catherine's financial status-puts all to right.
Written in 1798 but not published until after Austen's death in 1817, Northanger Abbey is characteristically clearheaded and strong, and infinitely subtle in its comedy.
COMING UP
Important events and dates
Saturday, December 15: Cookie Exchange at 9:30 am
Sunday, December 16: Necessity Pantry in-gathering
Monday, December 17: Nourish KC at 10:00 am; DOK meeting at 7:00 pm
Wednesday, December 19: Bible Study at 7:00 pm
Sunday, December 23: Coloring of the Church for Christmas at 11:30 am
Monday, December 24: Christmas Eve Service at 4:30 pm; Christmas Eve Service with Carols (including incense) at 10:00 pm
Thursday, December 27: Bridge Club at 7:00 pm