Episcopal Church
Blue Springs, Missouri 64015
From Fr. David +
Dear Friends in Christ,
The following letter from the president of the Standing Committee and Bishop Martin Field is a follow up explanation to events that began over a year ago after reports had been submitted to the Diocesan Council regarding untoward behavior exhibited by our bishop as he encountered parishes and people throughout the diocese. This letter is a beginning to a period of mentoring and evaluating our bishop for his behavior and actions in his role as bishop. The investigation and review of Bishop Marty falls under

Title III of the General Canons of the Episcopal Church listed as "Reconciliation of Disagreements Affecting the Pastoral Relation between a Bishop and Diocese"

,

which is
presented in the letter. All rectors and preists in charge have been asked to relay this letter to their respective congregations. This will be a topic in my homily tomorrow at both services.
Special letter from Rt. Reverend Martin Field, Bishop of West Missouri
To the people of West Missouri
Greetings in the Name of Jesus, the anointed one of God whose loving, liberating, and life-giving movement we continue.
With joy and gladness, we write that you may be informed of the status and outcome of the mediation process in which we have been engaged since the spring of last year.
In May 2016, the Standing Committee sitting at that time invoked a canonical process for "Reconciliation of Disagreements Affecting the Pastoral Relation between a Bishop and Diocese" (found in Title III of the General Canons of the Episcopal Church). A number of issues had arisen which, in the view of the Standing Committee, made such a process necessary. Since then, a number of meetings have occurred between the Standing Committee, Bishop Field, and representatives of the Presiding Bishop's Office of Pastoral Development, currently headed by The Rt. Rev. Todd Ousley. This has been a long but fruitful process.
The current Standing Committee and Bishop Field have signed a plan for going forward: "Definitions of Responsibility and Accountability for the Bishop and Diocese," the entirety of which can be found
here
. What follows is a summation of that document.
Bishop Field will participate in professional counseling with a counselor appointed by the Presiding Bishop in order to improve his emotional accessibility and cultural sensitivity and to become better aware of how he is perceived by some and how he relates to all people.

Bishop Field will engage in a coaching/mentorship relationship with a person appointed by the Presiding Bishop. That person has been identified and has agreed to fill this role: The Rt. Rev. Duncan Gray, III, resigned Bishop of Mississippi.

The Standing Committee, in consultation with Bishop Ousley, will utilize feedback instruments to receive input from several groups with which the Bishop interacts: the Standing Committee, the Diocesan Council, the Deans of the deaneries, a priest and a lay person from each parish to which Bishop Field makes an official visitation, and from Bishop Field as well.
The Standing Committee and Bishop Field believe the counseling, coaching, monitoring and feedback will provide all members of the diocese with the tools and information needed to continue improving our relationship and strengthening our proclamation of the Gospel in West Missouri.
Up until now, the costs of this process have been born by the Presiding Bishop's office. Future costs will be the responsibility of our Diocese. We believe these efforts will be vital to our continued ministry together. The Diocesan Council will be asked to consider this funding need.
Additionally - with Diocesan Convention just concluded, and to provide continuity during the implementation of the agreement - the outgoing Standing Committee recommends to the new, incoming Standing Committee, that the Standing Committee members now rotated off be appointed to serve on a special subcommittee to assist in the implementation and monitoring of this agreement.
Reconciliation between all members of the Diocese will require trust. This cannot be emphasized strongly enough. There has been hurt, broken and strained relationships, gossip, and misperception among us all. Trust may not be given comfortably, but it must be given. For there to be a fruitful pastoral relationship between a Bishop and a Diocese, all members must commit always to act in good faith, constructively, towards a successful episcopacy and Diocese.
We ask for your continued prayer for us and for the Episcopal Church in West Missouri.
The Rt. Rev. Martin S. Field Carole G. Pryor
Bishop of West Missouri President of the Standing Committee
RADA KNIFE FUNDRAISER TOMORROW
40% of sales will benefit Resurrection
Rada Knife Company, an Iowa based firm, offers incredibly sharp knives at a very reasonable price. This is an opportunity to purchase replacement knives for your home as well as gifts for the holidays. A demonstration and sales event will be held at church tomorrow, Sunday, November 12, between services (9:15 a.m.)
Come and snack on nachos and be dazzled by Rich's knife skills!

40% of knife sales will benefit the Church of the Resurrection.
OUTREACH OPPORTUNITY
Monday, November 13 at Noon
Volunteers are needed to help in the preparation of the Uplift meal beginning at Noon on Monday November 13. Please sign-up in the narthex!
STEWARDSHIP CAMPAIGN UNDERWAY
Please carefully consider your commitment to Resurrection. As always, our needs are great, but stewardship is more than that. It is giving back to God the most important reflection of our time, talents and gifts. Please pray how your financial giving can make a difference for our parish. Be generous and always know that what you give is for the glory of God and our ministry together..
OPEN NOMINATIONS FOR VESTRY
Please consider volunteering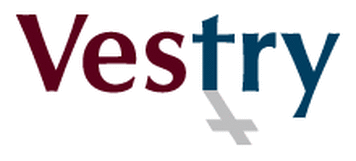 Dear friends in Christ, it is that time of year for the Vestry to consider nominations for vacancies that will occur as Vestry members complete their terms of service in 2017. The Vestry is the "board of directors" so to speak that makes decisions on behalf of the full congregation for the operation and strategic planning for Church of the Resurrection.
Serving on the Vestry is vital for representing the congregation. Vestry members also serve as liaison representatives giving voice to all the programs and ministries that make up our parish. If you are interested in serving on the Vestry or would like to nominate a congregant please contact a member of the nominating committee: Janeece Buckner, Ken Griechen or Jim Gilligan before December 7.
New members will be chosen by vote at the annual meeting scheduled for January 21, 2018.
WE PRAY FOR THE REPOSE OF THE SOUL OF
THE REV. NILA BISHOP
Who entered
Larger Life
on November 4
The Rev. Nila R. Bishop, 73, of Lee's Summit, Missouri passed away peacefully on November 4, 2017. Born outside Meadville, Missouri on June 11, 1944, Nila was raised as a farm girl but moved to the Kansas City area as a young woman. She worked as a nurse and then as a computer programmer for many years before being called to become an Episcopal priest as she neared retirement. Nila served several churches in the Western Missouri diocese, including her beloved Trinity Episcopal Church in Independence, where she will be laid to rest today.
BOOK CLUB WILL MEET MONDAY, DECEMBER 4
The Finding Faith Through Fiction Book Club will meet on Monday, November 6 at 7 pm in the undercroft. This month's reading is The Nightingale by Kristin Hannah.
With courage, grace, and powerful insight, bestselling author Kristin Hannah captures the epic panorama of World War II and illuminates an intimate part of history seldom seen - the women's war. The Nightingale tells the stories of two sisters, separated by years and experience, by ideals, passion and circumstance, each embarking on her own dangerous path toward survival, love, and freedom in German-occupied, war-torn France - a heartbreakingly beautiful novel that celebrates the resilience of the human spirit and the durability of women.
COMING UP SOON
Mark your calendar for these upcoming events
Monday, November 13: Uplift Meal Preparation at noon
Friday, November 17: Driving Miss Daisy at New Theatre Restaurant
Saturday, November 18: Samantha Morris Memorial Service and reception; family requests donations to Jayden's education fund in lieu of flowers
Sunday, November 19: Usher refresher training; Greening of the Church; Necessity Pantry in-gathering
Monday, November 20: Serve KC Kitchen; DOK meeting
Sunday, November 26: Baptism
Thursday, November 30: Men's Fellowship