Episcopal Church
Blue Springs, Missouri 64015
CHRISTMAS SERVICE SCHEDULE
Christmas Eve, Sunday, December 24, 2017
10:30 am Holy Eucharist (Rite I) with music
4:30 pm Holy Eucharist (Rite II) with music
10:00 pm Carols and Holy Eucharist (Rite II)
Christmas Day, Monday, December 25, 2017
10:30 am Holy Eucharist (Rite II)
DEACON JON EGGER ENTERS LARGER LIFE
Memorial Service on December 30
The Rev. Jon Egger, a past Deacon of the Church of the Resurrection, passed away after a long fight against systematic sarcoidosis on December 19. Jon retired from the Kansas City Veterans Administration Medical Center, where he worked as an RN for 27 years. Jon was ordained as a deacon in the Episcopal Church on February 1, 2003 and was initially assigned to the Church of the Resurrection and later to Trinity in Independence. A memorial service will be held at 10:00 am on Saturday, December 30 at Grace Episcopal Church in Liberty. Dress is casual.
NEW TAX LAW AND CHARITABLE DONATIONS
Making your 2018 donation in 2017 may be beneficial
Now that the tax reform bill is about to become law, it is time to begin planning ahead for 2018 and beyond. Due to the pending limits on deductions for state and local taxes for taxpayers who itemize, charitable contributions made before December 31 may be more beneficial in 2017 than in subsequent years.
Please contact your financial or tax advisor to determine if you might benefit from:
Making additional charitable contributions to the parish in 2017

Donating appreciated securities

Creating a Donor-advised Fund with the Episcopal Church Foundation (ECF) to receive the full tax deduction in 2017, with the opportunity to make grants to your favorite charities
RING IN THE NEW YEAR
Join the Biggs for New Year's Eve
Senior Warden John Biggs and Joyce invite Resurrection members to share New Year's Eve with them
beginning at 7:00 pm!
Please bring an hors d'oeuvre to share. BYOB
BOOK CLUB WILL MEET JANUARY 2
7:00 pm in the Undercroft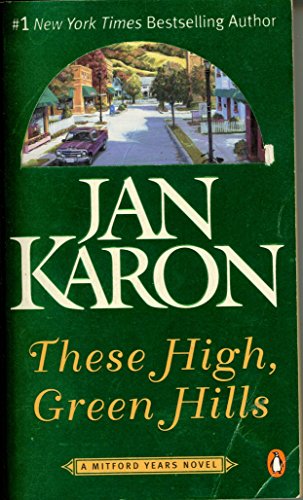 The Finding Faith through Fiction Book Club will meet next at 7 pm in the undercroft on Tuesday, January 2. This month's book is These High, Green Hills by Jan Karon. We're once again in Mitford, a southern village of local characters so heartwarming and hilarious you'll wish you lived right next door. At last, Mitford's rector and lifelong bachelor, Father Tim, has married his talented and vivacious neighbor, Cynthia. Now, of course, they must face some new challenges - like sleeping arrangements for Father Tim's sofa-sized dog, Cynthia's urge to decorate the rectory and the growing pains of the thrown-away boy who's become like a son to the rector. Add a life-changing camping trip, the arrival of the town's first policewoman, and a new computer that requires the patience of a saint, and you know you're in for another engrossing visit to Mitford -- the little town that readers everywhere love to call home.
2018 DINNER-GO-ROUND GROUPS FORMING
Sign-up now
A favorite winter tradition returns to Resurrection in January! Singles and couples are invited to participate in Dinner-Go-Round groups that will choose to either rotate dinner among the homes of those in each group or dine in a restaurant. Each group makes their own rules and chooses their own times to meet. Sign-up on the Narthex bulletin board and you will be placed in a group of six. Each participant or couple will host only once.
MONASTERY SCENTS AVAILABLE
Soaps and Lip Balms
Help support the
Benedictine Convent of Perpetual Adoration
as well as Resurrection by purchasing soaps and lip balms for personal use or gifts this holiday season. Products are perfect for sensitive skin and are made with all natural ingredients with careful attention to detail.
Monastery Scents came from very humble beginnings - a simple gift of a bar of soap. This gift received by Benedictine Sister of Perpetual Adoration, Cathleen Marie Timberlake, inspired her to begin crafting her own handmade soap as a valuable source of income to support their community.
Thank you! Your loose change contributions in the BackSnack box (located in the narthex) added up to over $36 in recent weeks! That's enough to purchase almost 2 weeks of BackSnack fruit. Please keep sending the kids your loose change!