Episcopal Church
Blue Springs, Missouri 64015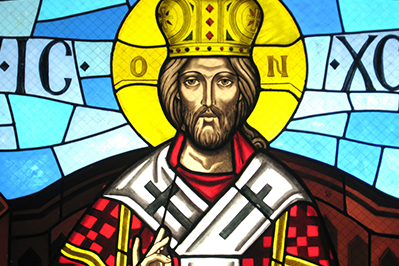 The last Sunday of the church year, the Feast of Christ the King, holds up to our wondering eyes the long-looked for fulfillment of God's great enterprise in Christ, God's coming Kingdom, the transforming reign of the risen and glorified Christ.
THIS SUNDAY IS THE LAST SUNDAY IN OUR LITURGICAL YEAR - CHRIST THE KING
A message from Father David +
I share this week's "Monday Matters" from Fr. Jay Sidebotham as a great preface for the last Sunday in our liturgical year. Christ the King is an important celebration as we enter the Advent season. Enjoy what he has to say.
STEWARDSHIP CAMPAIGN
Please bring your pledge card to Church or pledge on-line
Thank you to those who have already made their 2020 pledge!
Our Stewardship Campaign has formally ended but there is still plenty of time to submit your pledge. We are well on way, having received 30 pledges so far totaling almost $111,000. Last year we received 49 pledges that totaled $151,416.

You can make your pledge on-line by
Clicking Here
or place your pledge card in the offering plate if you have not yet pledged.
If you return a pledge card, please indicate if you would like offering envelopes, which will be distributed in December.
ALL SAINTS LUTHERAN INVITATION - NOV 27
Thanksgiving Eve Worship Service followed by PieFest
Resurrection parishioners are invited to attend a Thanksgiving Eve worship service at All Saints Lutheran Church at McArthur and 19th Streets in Blue Springs on Wednesday, November 27, at 6:30 pm.
Bring your favorite pie for fellowship following the service.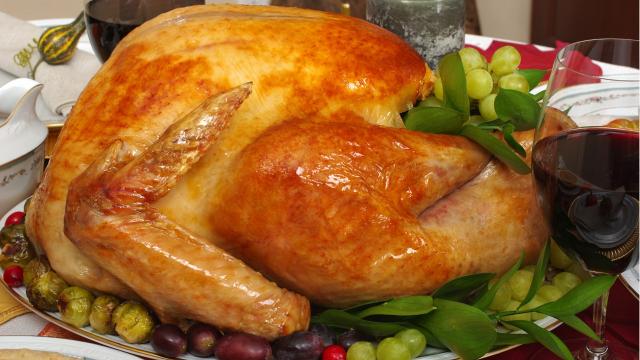 THANKSGIVING DAY MEAL
For those who don't have Thanksgiving Day plans, the Conn's are opening their home for a shared Thanksgiving dinner at 1:00 pm!
Please sign-up in the narthex or contact Rich and Gabe for information.
ACOLYTE TRAINING SATURDAY, NOVEMBER 30
The oldest Christian Order known to the Judeo-Christian traditions are that of the bearers of Light. From the order of Aaron, ministers have been responsible for keeping the fires burning and lighting the torches for worship.
If you are nine years of age and older and interested in serving as an acolyte and learning the fun roles of lighting candles, leading processions, carrying the cross and banners, and assisting at the altar, attend our training session on Saturday November 30 at the church from 9:00 to 11:00 am.
Please sign-up in the narthex or contact Lisa Twitty for more information.
CHRISTMAS OUTREACH
Offering a merry holiday for others
We are supporting The Community Services League (CSL) Christmas shopping event in December!
A Christmas tree has been placed in the narthex of the Church. Please take a tag and return a $25-30 UNWRAPPED gift by or on Sunday, December 8. Gifts will be delivered on December 9 to the Blue Springs CSL Christmas Store. The turnaround time is short! Contact Annie Scott if you would like to volunteer to help at the Christmas Store from 12:30 to 4:00 pm on Thursday, December 12.

If you have additional Christmas spirit, St. Michael's Episcopal Church is planning to distribute unwrapped toys, games, and other gifts of any price to those who have children ages birth to 13 and who frequent the Necessity Pantry. They request two similar or identical toys for the two pantry days. The deadline for these toys is also December 8 but they should be placed in the Outreach room so they may be kept separate from the CSL gifts. They will be transported to St. Michaels.
BLUE SPRINGS CITY THEATRE FUN
Sunday, December 15 at 2:00 pm
Sign-up in the Narthex to attend the 2:00 pm presentation of Mrs. Bob Cratchit's Wild Christmas Binge at the Blue Springs City Theatre on Sunday, December 15 with fellow parishioners and friends.
$7 (ages 4-11 or 60+)

ADVENT WREATHS AVAILABLE
In the Undercroft between services
Advent begins our new liturgical year on December 1.
We will have Advent Wreaths and candles available in the Undercroft between services until Advent begins. Also available is a printed script for prayer for the season. It is designed for home use and the readings can be shared by the entire family.
Donations will be gratefully accepted to recover expenses.
PARISH MINISTRY NOTES
The purpose of Blessing Bags is simple. They are stocked with items that are beneficial to someone in need. There are several ways to help with this ministry:
Donating items, such as new or gently used socks, bandanas, sock hats, gloves. Please mark items 'For Blessing Bags', and leave them in the Outreach room on the lower level.

Contributing funds to this ministry so we may purchase items in larger quantity to save money and spend efficiently. We typically purchase fruit cups, granola bars, and soup with a pull top lids at discount stores.

Put a Blessing Bag in your car and pass it along to someone in need. The gratitude expressed will fill your heart!
Contact Annie Scott if you are interested in helping with this ministry.
FINDING FAITH THROUGH FICTION BOOK CLUB
Meets Monday, December 2, at 7:00 pm
The Finding Faith Through Fiction Book Club will meet next on Monday, December 2, at 7:00 pm to discuss this month's read:
The Wind Is Not a River - Brian Payton's gripping tale of survival and an epic love story in which a husband and wife-separated by the only battle of World War II to take place on American soil-fight to reunite in Alaska's starkly beautiful Aleutian Islands.
ADULT FORUM WITH DR. BILL STANCIL
We welcome back Dr. Bill Stancil on Sunday, December 8 and Sunday, December 15 for a two-part Adult Forum on
"The Holy Spirit: Giver of Life and Light."
Both forums will begin at 9:15 am in the Undercroft.
The Holy Spirit, the third Person of the Trinity, is often treated as an afterthought in our understanding of God.
In these sessions, we will explore who the Holy Spirit is and why the Spirit is important for our Christian walk.
DINNER-GO-ROUND 2020
What a great way to get to know other parishioners and especially new members of our parish. Everyone is invited to participate in the Resurrection Dinner-Go-Round fellowship. Whether you dine in with members of a group, or you meet at a restaurant, the fellowship is the most important part.
Please check out the sign-up sheet in the Narthex.
MISSION AND VISION STATEMENTS
For the Episcopal Church of the Resurrection
What are Mission and Vision Statements?
Mission Statements make it possible for a church to make an effective difference. It allows a church to gather its resources, focus them on a particular need, and generate the kind of work that makes a difference. It protects a church from the sort of diffuse generality that spreads resources in every direction.
A church vision statement is a clear, inspirational and powerful message describing the beliefs of the patrons of the church and the future objective and goals of the church. The vision statement is a message of who are being and becoming as Christ's body in the world.
Our Mission Statement
The Episcopal
Church
of the
Resurrection
is a Christian community cultivating a personal relationship with our Lord Jesus Christ, each other, and our neighbors by
promoting justice
,
peace and love through
worship
,
ministry
and
outreach
.
Our Vision Statement
The Episcopal Church of the Resurrection exists to spread God's love into the world. We envision a world in which baptismal vows are made real by the expression of these core values:
We welcome all to join us in worship and ministry

We respect the dignity and unique gifts of every human being

We seek and serve Christ in all people, loving our neighbors as ourselves

We desire to grow as a community of God's people by reaching out to others

We strive for justice and peace among all people

We desire to be active in the world as witnesses of God's love

We pledge ourselves to compassion and service, supporting one another
NOMINATIONS FOR VESTRY OPEN
Three to be elected in January
Vestry members exercise leadership by example and participation both in the business and spiritual life of the parish. Those
standing for election to Vestry should regularly attend worship services and demonstrate faithful stewardship. Vestry members must be committed to a
ttend monthly Vestry meetings, participate in a Vestry retreat during the year and complete the Safeguarding God's Church training course on-line.
Please see Fr. David or Senior Warden John Biggs for information or to express your willingness to serve! I

nformation is also available in the Narthex.




The DOK is selling Christmas ornaments in the Undercroft. Most are for a free will donation. Some are priced at one dollar. Proceeds donated to the church.
Thanksgiving at the Conn's:
The Conn family generously welcomes the Resurrection family to their home for Thanksgiving dinner if you have no plans. Please contact Rich or Gabe for information.
Finding Faith through Fiction Book Club: On Monday, December 2 at 7:00 pm to discuss The Wind is not a River by Brian Payton.
Lunch Bunch: Thursday, December 12 at 11:30 am at the Courthouse Exchange restaurant on the Square in Independence.
Blue Springs City Theatre: presentation at 2:00 pm, December 15 of "Mrs. Bob Cratchit's Wild Christmas Binge"
Necessity Pantry:
The pantry is looking for volunteers on the 2nd Tuesday (4-6 pm) and the 3rd Saturday (10 am - noon) of each month. Call Pat Carle to help.
Please save "Best Choice" brand UPC labels and "Boxtops for Education" and put them in the collection containers in the Narthex. Funds raised support the Necessity Pantry.
Bible Study every Wednesday afternoon at 1 pm in the Undercroft.