Episcopal Church
Blue Springs, Missouri 64015
| | |
| --- | --- |
| | |
| | Parable of the RIch Man and Lazarus |
CHILI COOK OFF & DESSERT AUCTION TONIGHT
At 5:30 pm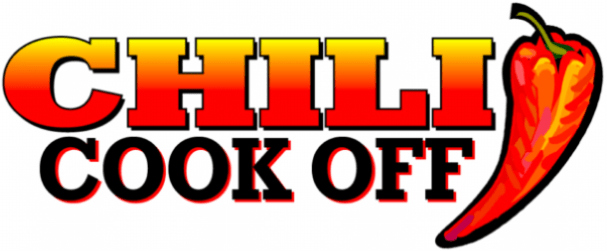 Please join us tonight,
Saturday, Sept. 28
at
5:30 pm
for a parish
Chili Cook Off
and
Dessert Auction.
Everyone who attends will be able to vote on their favorite chili with money
and the winner will get a prize The pies and baked goods will be auctioned off and the money given to the church.
BLESSING OF THE ANIMALS - INVITE OTHERS!
Next Saturday, October 5 at 10:00 am
Celebrate the Blessing of the Animals starting at 10:00 am in the church parking lot on Saturday, October 5.
This celebration has a long tradition in our church and follows the actions of St. Francis of Assisi.
Any pet is appropriate for blessings, from spiders to horses and all creatures in between. Even a child's "stuffed pet" is welcome for blessings. This event will also recognize the loss of a pet companion who is remembered and missed.
Furry Kids' Refuge, a local no-kill rescue organization, will be on hand to help us celebrate the day. In support of this organization, attendees are encouraged to donate an item from their "wish list" (
click here to see
).
This wonderful event is meant to be shared with our community. Please invite others via Facebook and other social media.
ARE YOU LOOKING TO GET INVOLVED?
Program sheets available in the Narthex
There are many ways to serve Christ's church through our outreach programs and internal parish programs. Please take a program sheet from the round table in the Narthex and identify if there are ministries and programs that speak to you. The program leader and vestry liaisons are listed with each program for you to inquire about how to get involved. Being involved is about stewardship.
The gifts and talents that God has bestowed on us are meant to be shared with others. When we exercise our gifts and talents, we give back to God. May God continue to bless you as you bless others.
FINDING FAITH THROUGH FICTION BOOK CLUB
Next meeting on October 7 at 7 pm
The Finding Faith through Fiction Book Club will meet next on Monday, October 7 at 7:00 pm.
This month's read is The Lake House by Kate Morton:
After a particularly troubling case, Sadie Sparrow is sent on an enforced break from her job with the Metropolitan Police. Sadie retreats to her beloved grandfather's cottage but soon finds herself at a loose end. Until one day, she stumbles upon an abandoned house surrounded by overgrown gardens and dense woods, and learns the story of a baby boy who disappeared without a trace.
We will be collecting new and gently used crew socks during October to put in our Blessing Bags and to give to those in need.
Warm socks are one of the most valued items for the needy as the weather gets colder.
Please bring your contributions to Church!
FROM FATHER DAVID +
Having come back from a wonderful weekend experiencing the incredible spiritual fellowship of Cursillo, I am reminded of the most important parts of my life. I cannot imagine my life without my faith and love for God. Of these most important things not only in my life, but surely in every Christian's life, must be our walk with God. Once again I share with you Fr. Jay's blog that drives to the heart our spiritual designs. Please read this with a focus on reflection and retrospection of your own spiritual journey.
___________________________________________________
Again, the kingdom of heaven is like a merchant in search of fine pearls; on finding one pearl of great value, he went and sold all that he had and bought it.
- Jesus, telling a parable as recorded in Matthew 13
After one of those tragic incidents in which a small child was left too long in a hot locked car, a commentator, fumbling for words in a moment of unspeakable sadness,
said something like this: "To avoid this happening, leave something important next to the car seat where the child is." Okay, I am increasingly forgetful and often distracted, but I was not the only one to wonder: What could be more important than that child in the car seat? A smart phone? A lap top? Lunch? Gym clothes? A Starbucks card?
What is important?
I've been going to yoga classes pretty often, hoping to build spiritual and physical strength and balance, an uphill climb. I'm glad to hide in the back row and I'm reluctant to practice if parishioners are present. Last Wednesday morning, I went to a class. I was the only student to show up. I told the teacher she must have something more important to do than just teach one student. She insisted on having the class. Though I didn't know her, apparently I was important enough to her.
Later that same day, I was celebrant at our weekly noonday eucharist. Only one person showed up. He told me I didn't have to do the service. He was sure that I must have something more important to do, partly because I can project an image of someone who is really, really busy. His response made me more committed to leading the service, trusting that Jesus meant it when he said he was present when two or three were gathered. In that moment, I could think of nothing more important to do.
Again, what do we consider important? What is worth doing? What matters? Do we even ask those questions, or do we just tackle the to-do list on auto-pilot, without thought for priority or purpose? These are questions each one of us can ask in our own spiritual journeys, where the tyranny of the urgent often suppresses the meaning of the important. They may be questions that get ignored, especially early on Monday morning.
They are questions for the church to consider, especially with the publication of new statistics that show our congregations dramatically shrinking. It would be easy for church folk, for church leaders, to anxiously panic our ways into all kinds of programs. If we just offered better coffee. If the music were just more snappy. If we started talking about politics or stopped talking about politics. We often think that what is most important in the church is more people in the pews, more names on our mailing lists, more pledging units gathered in our annual campaigns. But maybe a more faithful route is to think about growing hearts, one person at a time.
One of the learnings from the research behind Renewal Works is that leaders of vital congregations focus first on growing hearts, and not on growing attendance or number of pledging units. That's a counter-cultural way to live. But I have a feeling it's the way set forth by Jesus.
He told stories to that effect, like a parable about a crazy shepherd who left 99 sheep to go find one stupid lost sheep who chose to wander. That little stupid lost sheep was important. In the Sermon on the Mount, Jesus noted all the things we worry about: what we should eat or wear or what college we get into or how fast we are promoted compared to our collegemates or co-workers. He said: Seek first the kingdom of God, and all these other things will be added unto you. Seeking first the kingdom of God was important.
I want to know Christ and the power of his resurrection and the sharing of his sufferings by becoming like him in his death, if somehow I may attain the resurrection from the dead. Not that I have already obtained this or have already reached the goal; but I press on to make it my own, because Christ Jesus has made me his own. Beloved, I do not consider that I have made it my own; but this one thing I do: forgetting what lies behind and straining forward to what lies ahead, I press on toward the goal for the prize of the heavenly call of God in Christ Jesus.
- Paul, writing to the Philippians as recorded in chapter 3
We all have lots to do. We're all busy. Some of what we do is important. Some of it, not so much. May we be given grace to focus on what is most important, which might well be growing in love of God and neighbor.
Therefore do not worry, saying, 'What will we eat?' or 'What will we drink?' or 'What will we wear?' For it is the Gentiles who strive for all these things; and indeed your heavenly Father knows that you need all these things. But strive first for the kingdom of God and his righteousness, and all these things will be given to you as well.
- Jesus, preaching the Sermon on the Mount, as recorded in Matthew 6
INQUIRERS AND RECEPTION CLASS
Classes presented after the 10:30 am service
Classes will continue on September 29 to learn more about the Episcopal Church, its tradition and history. Everyone is welcome.
Classes are presented in the

Children's Sunday School room

after the 10:30 service (12:00 pm)

. Sessions last approximately an hour and half until

1:30 pm

.
Sept. 15 Introductions and Church History
Sept 29 Holy Scriptures / Holy Sacraments
Oct. 6 Book of Common Prayer/Episcopal Tradition
Oct 13 Liturgy and Worship and Music
Oct 20 Prayer and Meditation
Oct 27 Church Structure and Wrap Up
These classes are intended for

all

to participate. Children ages 16 and above will be eligible for Confirmation following these classes.
Adults
seeking to be confirmed or received will be eligible following these classes
Questions will be encouraged and discussion expected.
Hand out materials will be provided and taking notes is encouraged.
Refreshments will be provided
Confirmation/Reception is on
November 2, 2019 at St. Matthew's Episcopal Church in Raytown at 4:00 pm.
Chili Cook-off and Dessert Auction
on Saturday, September 28 at 5:30 pm.
Blessing of the Animals on Saturday, October 5 at 10:00 am.
Lunch Bunch will gather for lunch on Thursday, October 10 at the Honeyed Fig Cafe (formerly Nana's Cafe) at 2650 SW Missouri Hwy 7 in Blue Springs.
Outdoor Clean-up Day is scheduled for Saturday, October 12 from 9:00 am to Noon
Fall Cookout at the Biggs' home on Saturday, October 19 at 5:30 pm. Sign-up in the Narthex. If possible, please bring a lawn chair, flashlight, blanket and a skewer.
Necessity Pantry:
CANNED GOODS ARE NEEDED, including veggies such as corn, green beans and peas as well as fruits. Monetary gifts are also gratefully accepted. The pantry is still looking for volunteers on the 2nd Tuesday (4-6 pm) and the 3rd Saturday (10 am - noon) of each month. Call Pat Carle to help.
Save Best Choice labels and Boxtops for Education:
Please clip and save Best Choice brand UPC labels and the Boxtops for Education for Resurrection. Collection containers are located in the Narthex.
Bible Study every Wednesday afternoon at 1 pm in the Undercroft.