Episcopal Church
Blue Springs, Missouri 64015
Saturday, October 27, 2018

This Sunday is

The Twenty-third Sunday after Pentecost
ON STEWARDSHIP...The Journey Continues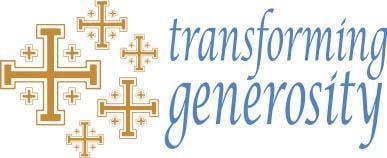 A message from Fr. David+
Everything is a gift from God!
Stewardship is about being grateful, responsible stewards of the gifts we receive from God. The tradition of giving back to God and to the church comes from the Biblical practice of "tithing," which means to give back a tenth of our earnings to God (Numbers 18:26). The Episcopal Church sees stewardship as more than simply contributing money to the church; it's also about contributing time and talents, and volunteering for ministry and mission. It's about reaching out to build relationships from a perspective of abundance instead of scarcity.
Your church contribution has a spiritual dimension which must be seen in the light of faith as an exercise in stewardship. By our faith, we believe that everything we have is from God. He gave us our life, our talents, our strengths and our treasures. Without Him, we would have nothing. Without Him, in fact, we would not even exist.
We are managers. Because everything is a gift from God, we are only stewards, or managers of all that we have-our life, our talents, our time, our treasures. They all belong to God. So we do not have absolute ownership of anything. It is our responsibility to take care of and make good use of what God has entrusted to us.
If we act as though whatever we have is the result simply of our own efforts, our own work, our own cleverness, our own planning, then we are not only mistaken but we are denying, in effect, that it is God who is the Lord of the universe and all that it contains. We acknowledge God's existence and His ownership of everything by exercising good stewardship. That means managing everything well and responsibly. It also means using some of our time, some of our talents and some of our treasures directly to acknowledge God's existence and to further the knowledge, acceptance and love of God in this world.
"If I have this for myself, then what should I do for God?"
This is the question into which the whole matter of stewardship resolves itself. Stewardship, the correct handling of gifts, is the why of our giving.
As He hath prospered you, so should you return unto Him a fair, reasonable portion of those gifts of time, talent and treasure.
Pledge on-line (Click Here) or pick-up a pledge card at Church.
FALL ADULT FORUM WITH BILL STANCIL
This Sunday October 28
Join us this Sundays October 28 at 9:00 am for the last session of our Fall Adult Forum series. Dr. Bill Stancil, Professor of Theology and Religious Studies at Rockhurst University, will lead us on the topic of "Eschatology" -- the understanding of Christ as the Escaton and what that means for us as we prepare for the promise of eternal life. Don't miss this exciting discussion that may challenge what we think we know about Christ's second coming (the true advent).
SOCK-TOBER FOR BLESSING BAG MINISTRY
LAST CHANCE: Please bring new socks
SOCK-TOBER continues as we collect socks for our Blessing Bag Ministry. Do you have any n
ew or gently used socks you just don't wear? Are you willing to make a trip to Wal-mart or Target and by a cheap bundle of socks? Our homeless and needy families are in need of socks, stocking hats, mittens and gloves as we move into our cooler season.
Please consider bringing these needed items to church to put in the "sock-tober" crate for our outreach teams to add to our blessing bags. A little warmth goes a long way!
VOLUNTEERS NEEDED
HOSPITALITY TEAM NEEDS YOUR SUPPORT
There is a need for folks to sign up to provide refreshments after both the 8:00 and 10:30 services. This is a wonderful ministry that supports all who visit and attend. If you have the desire to assist our Hospitality Team by joining the schedule to provide this ministry, please contact Diane Gerlach, Terri Smith, or Janet Woodward. Your decision to serve will be so much appreciated. A sign-up sheet is also on the bulletin board in the narthex.
COOKS NEEDED FOR FIRST SUNDAY BREAKFAST
If you can scramble and cook eggs, fry up some bacon, stir-cook and flip pancakes and would enjoy some friendly fellowship while you do it. . . you are invited to help with our First Sunday Breakfasts. Although this has traditionally been the work of the men, ladies would not be turned away! David Swant has been coordinating and facilitating the needs for this incredible fellowship ministry and he cannot do it without volunteers. More folks are needed for the several teams who divide up the calendar year to make this ministry possible. Please consider your talents and time to give and contact David Swant.
FREE CPR - AED CLASS
Saturday, November 17 at 9:00 am
Everyone from age 10 and up is invited to take or renew CPR training with an emphasis on how to use the AED and what to do before the ambulance arrives when emergencies happen.
Learn how to manage an obstructed airway for infants through adults; learn how to do effective chest compressions and breathing for someone whose heart and lungs have stopped working. Learn about how to respond to emergencies anywhere and especially at church.
Do you know where the AED is in the church? ...how about a first aid kit? Do you know where all the fire extinguishers are? As part of being an emergency prepared church, please plan on attending this class on November 17, 9 am to 12:00 noon. Refreshments provided. Please consider a $10.00 donation per person.
BEST CHOICE LABELS AND BOX TOPS FOR
EDUCATION
Please save UPC codes and box tops
Please remember to clip the "Best Choice" UPC codes and "Box Tops for Education" and place them in the container in narthex. It is easy, free and helps those less fortunate!
Important events and dates
Sunday, October 28:
Adult Forum continues with Dr. Bill Stancil at 9:00 am
Wednesday, October 31: All Souls Service at 12:15 pm
Saturday, November 3: Diocesan Convention in Springfield, MO
Wednesday, November 7: Evening Bible Study at 7:00 pm
Thursday, November 8: Bridge Club at 7:00 pm
Saturday, November 17: CPR-AED class at 9:00 am