Episcopal Church
Blue Springs, Missouri 64015
BLESSING OF THE ANIMALS
This Saturday at 10:00 am
Please bring a donation and invite friends!
We'll celebrate the Blessing of the Animals at 10:00 am in the church parking lot this Saturday, October 14. This celebration has a long tradition in our church and follows the actions of St. Francis of Assisi.
Any pet is appropriate for blessings, from spiders to horses and all creatures in-between. Even a child's "stuffed pet" is welcome for blessings! This event will also recognize the loss of a pet companion who is remembered and missed.
Furry Kids' Refuge, a local no-kill rescue organization, will be on hand to help us celebrate the day. In support of this organization, attendees are encouraged to donate an item from their "wish list" (click to see.) In memory of

Hanes Burkhart and her love for animals, especially dogs, we are also collecting new and used towels and blankets to be donated to

Furry Kids' Refuge!
From Father David . . .
HEALING SERVICE THIS SUNDAY
This Sunday we will celebrate our Eucharist with a service of Healing.
All the stress in our lives is compounded by the events around us. We are constantly bombarded with images, stories and news on the TV, radio and Internet that often remind us how helpless we are and even perhaps how hopeless the future may seem. Consider reading this commentary from Randy Alcorn and the Eternal Perspective Ministries. His message may sound a note of comfort for all of us in these times of frustration and concern.
NECESSITY PANTRY INGATHERING SUNDAY
This Sunday is our monthly ingathering for the Necessity Pantry, a joint outreach ministry of the Episcopal churches in eastern Jackson County administered by St. Michael's in Independence.
All donations are gratefully accepted, but the Pantry especially needs canned goods, fruit, D

epends (Size L/XL), toothpaste, toothbrushes, bar soap, cereals, and winter clothing. Monetary gifts are also appreciated -- a dollar or two goes a long way!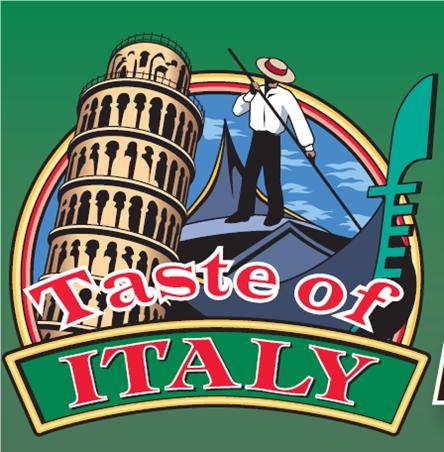 "A TASTE OF ITALY" DINNER
Saturday, October 21 at 6:30 pm
Enjoy a delicious Italian dinner prepared by the Sproferas, family and friends on Saturday, October 21, beginning at 6:30 pm. Please invite your friends and neighbors!
Cost is $10 for adults and $5 for children under 12.
"SOCK"TOBER!
Bring socks for Blessing Bags
Please donate new or gently used crew socks that will placed in our Blessing Bags and distributed to those in need. Socks are the most needed but least donated article of clothing.
Colder temperatures are coming!
CSL STILL NEEDS HELP
Volunteers wanted to sort canned goods
Blue Springs schools recently collected canned goods that were delivered to the Community Services League (CSL).
CSL is looking for some people with strong muscles to help unload, sort and put the canned goods on their shelves. If you are interested in volunteering please contact CSL or Annie Scott. This single event
supplies 6 months of CSL's needs!
LIBERTY CORN MAZE AND LOCK-IN
When : October 20-21
Check in:
Meet at 6:30 pm October 20 at Church of the Good Shepherd. Transportation to the corn maze will be provided, however, adult volunteers are needed.
Check out:
9 am Saturday, October 21
Things to Know:
Eat dinner before you come! Snacks and Saturday breakfast will be provided.
MEN'S GROUP TO GO TO MAVERICK'S GAME
The Men's Group is planning an outing to the Kansas City Maverick's game on
Friday, November 10
. The Mavericks are now an affiliate for the NHL's Calgary Flames. Tickets cost $18. Please see John Biggs for your tickets now!
COMING UP SOON
Mark your calendar for these upcoming events
Thursday, October 19: Pastoral Care Meeting
Saturday, October 21: Acolyte and Altar Server Training
Saturday, October 21: Taste of Italy dinner (sign up to attend on the Narthex bulletin board)
Sunday, October 29: Morning Prayer
Sunday, November 5: All Saints Sunday and

Memorial Garden dedication
Friday, November 10: Men's Group at Maverick's hockey game
Friday, November 17: Driving Miss Daisy at New Theater Restaurant; sign-up in the narthex (Cost is $50 per person for dinner and show)
SOUL SHOP ON NOVEMBER 3
Ministering to Suicidal Desperation
Sponsored by Chapel Hill Presbyterian Church of Blue Springs and First Presbyterian Church of Lee's Summit. This is a community awareness suicide training program designed to increase awareness and identify prevention. This will take place Friday, November 3 from 7 to 9 pm at Chapel Hill Presbyterian Church, 3108 NW US HWY 40, Blue Springs.
Cost is $10.00 / person. Flyers are in the Narthex on the table.

INTERESTED IN CERT TRAINING?
Community Emergency Response Training
CERT Training
(Community Emergency Response Training) is for those interested in learning about emergency preparedness and how to be prepared at home and also help in the community when emergencies and disasters happen. Sponsored by Blue Springs Police and Central Jackson County Fire Services, informational flyers are available on the bulletin board in the Narthex.
Talk to Rich and Gabe Conn who recently completed the last class in Blue Springs.