Episcopal Church
Blue Springs, Missouri 64015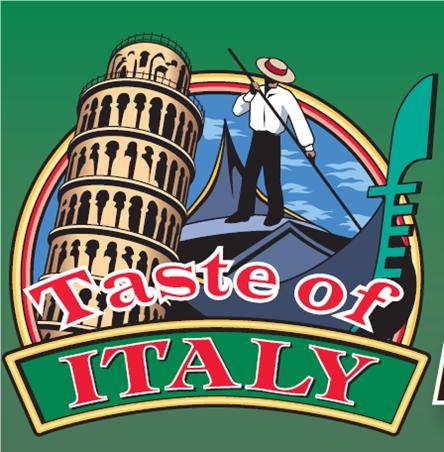 "A TASTE OF ITALY" DINNER TONIGHT AT 6:30 PM
Enjoy a delicious Italian dinner prepared by the Sproferas, family and friends on Saturday, October 21, beginning at 6:30 pm. Please invite your friends and neighbors!
Cost is $10 for adults and $5 for children under 12.
DRIVING MISS DAISY NOVEMBER 17
Deadline to sign-up is Nov. 5
The Parish is invited to have dinner and attend the showing of Driving Miss Daisy at the New Theatre Restaurant in Overland Park on November 17. Seating is at 6 pm. Deadline for reservations and payment is November 5. Cost is $50.00/person payable to the church (Church of the Resurrection).
SOUL SHOP ON NOVEMBER 3
Ministering to Suicidal Desperation
Sponsored by Chapel Hill Presbyterian Church of Blue Springs and First Presbyterian Church of Lee's Summit. This is a community awareness suicide training program designed to increase awareness and identify prevention. This will take place Friday, November 3 from 7 to 9 pm at Chapel Hill Presbyterian Church, 3108 NW US HWY 40, Blue Springs.
Cost is $10.00 / person. Flyers are in the Narthex on the table.


ALL SAINTS' SUNDAY IS NOVEMBER 5
The festival celebration of
All Saints' Sunday
on November 5th will include the
Commemoration of the Memorial Garden. Both services will include the use of i
ncense and the reading
of the names of the deceased. We will also acknowledge the
500th year of the Protestant Reformation and celebrate the H
oly Rite of Baptism (Jane Kathryn Noelle Stewart).
A reception will follow the
10:30 am service.
We will also celebrate the
Feast of All Saints' with a spoken Eucharist on Wednesday November 1 at 12:15 in the nave.
BOOK CLUB WILL MEET MONDAY, NOV. 6
The Finding Faith Through Fiction Book Club will meet next on Monday, November 6 at 7 pm in the undercroft. This month's reading is "The Red Tent" by Anita Diamant.
Her name is Dinah. In the Bible, her life is only hinted at in a brief and violent detour within the more familiar chapters of the Book of Genesis that are about her father, Jacob, and his dozen sons. T
old in Dinah's voice, this novel reveals the traditions and turmoils of ancient womanhood-the world of the red tent. It begins with the story of her mothers-Leah, Rachel, Zilpah, and Bilhah-the four wives of Jacob. They love Dinah and give her gifts that are to sustain her through a damaged youth, a calling to midwifery, and a new home in a foreign land. Dinah's story reaches out from a remarkable period of early history and creates an intimate, immediate connection.
MESSAGE FROM FATHER DAVID
Render to Caesar what belongs to Caesar and to God what belongs to God
This week's gospel focuses on our devotion and allegiance to our faith in God.
When Jesus said, "Render to Caesar the things that are Caesar's," He was drawing a sharp distinction between two kingdoms. There is a kingdom of this world, and Caesar holds power over it. But there is another kingdom, not of this world, and Jesus is King of that (
John 18:36
). Christians are part of both kingdoms, at least temporarily. Under Caesar, we have certain obligations that involve material things. Under Christ, we have other obligations that involve things eternal. If Caesar demands money, give it to him-it's only
mammon
. But make sure you also give God what He demands. Caesar minted coins, as he had a right to do, and he demanded some coins in return, as was his right. After all, his image was stamped on what he had made. God has "minted" the human soul, and He has stamped His image on every one (
Genesis 1:27
). So give Caesar his due-the temporary stuff of this world-but make sure to give God His due: "Offer yourselves to God as those who have been brought from death to life; and offer every part of yourself to him as an instrument of righteousness" (
Romans 6:13
).
MAVERICK'S GAME NOVEMBER 10
Please pay for your tickets now
The Men's Group is planning an outing to the Kansas City Maverick's game on
Friday, November 10
. The Mavericks are now an affiliate of the NHL's Calgary Flames. Tickets cost $18. Please see John Biggs for your tickets now! Please pay for your tickets asap if you have reserved your seat.
"SOCK"TOBER!
Bring socks for Blessing Bags
Please donate new or gently used crew socks that will placed in our Blessing Bags and distributed to those in need. Socks are the most needed but least donated article of clothing.
Colder temperatures are coming!
COMING UP SOON
Mark your calendar for these upcoming events
Sunday, October 29: Morning Prayer and Eucharist
Wednesday, November 1: Feast of All Saints'; 12:15 spoken Eucharist in the Nave
Sunday, November 5:
All Saints' Sunday and
Memorial Garden dedication
Friday, November 10: Men's Group at Maverick's hockey game
Friday, November 17: Driving Miss Daisy at New Theatre Restaurant; sign-up in the narthex (Cost is $50 per person for dinner and show)