Episcopal Church
Blue Springs, Missouri 64015
Wednesday, October 17, 2018

This Sunday is

The Twenty-second Sunday after Pentecost
BIBLE STUDY TONIGHT, OCT 17, AT 7:00 pm
ON STEWARDSHIP...The Journey Continues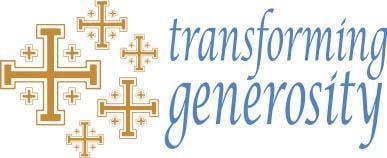 A message from Fr. David+
God delegates responsibility
God calls us to manage what he created on his behalf.
If you haven't noticed, you do not see the individual members of the Trinity farming, building houses, or preaching the gospel. But, if you look with the eyes of faith, you can see God meeting the needs of people, drawing them to himself in faith, and tending to his creation through billions of people around the world. This theme of participating in God's work is picked up by Paul in his first letter to the church at Corinth: "For we are God's fellow workers... " (1. Cor. 3:9). Elsewhere, Paul mentions that we are "working together with him... " (2 Cor. 6:1). God is at work in your life and around the world, and you have the privilege of participating in his work. Think about it this way: Just look through the books of the bible to see the many people that God has delegated responsibility to. When Jesus builds his church, he does so through our participation in his work by preaching the gospel. When you eat your bagel for breakfast, God provided it for you through the work of farmers, bakers, truck drivers, and grocery stores.We could go on about gratitude and thanksgiving in the Bible. But you get the point.
Genesis 1:26-28:
"Then God said, 'Let us make man in our image, after our likeness. And let them have dominion over the fish of the sea and over the birds of the heavens and over the livestock and over all the earth and over every creeping thing that creeps on the earth.' So God created man in his own image, in the image of God he created him; male and female he created them.And God blessed them. And God said to them, 'Be fruitful and multiply and fill the earth and subdue it, and have dominion over the fish of the sea and over the birds of the heavens and over every living thing that moves on the earth.'"
Examples of stewardship in the Bible
Above, in Genesis 1:26-28, we observe that the concept of stewardship is woven into the fabric of creation. The desire to steward has been hardwired into the soul of every person, which explains why, in varying degrees, people have a desire to create and manage. On this foundation, let's take a look at another example of stewardship in the Bible.
Adam was called to
work
: From the very beginning, God had good intentions for work. In Genesis 2:15, we read, "The LORD God took the man and put him in the Garden of Eden to work it and keep it." God called Adam to "work" and to "keep" the garden. Basically, God commanded Adam to take care of things on his behalf. God's call of Adam to wasn't a burden, and God isn't a vindictive taskmaster. Since Adam's call to work preceded the entrance of sin (Gen. 3), we can see that God had a good purpose for work in mind. In the words of Randy Alcorn, "Work was part of the original Eden. It was part of a perfect human life."
As we continue our journey through our stewardship campaign, it is my prayer that we challenge ourselves to see God's work in our lives and to continue to discern how we can give back to God through the work of Resurrection parish. Every person's gift is valuable in God's eyes, we only have to believe that our gifts can make a difference for building God's kingdom on earth and in our lives. May God continue to richly bless you with gifts and talents and treasures that you can share with the world.
FALL BONFIRE COOKOUT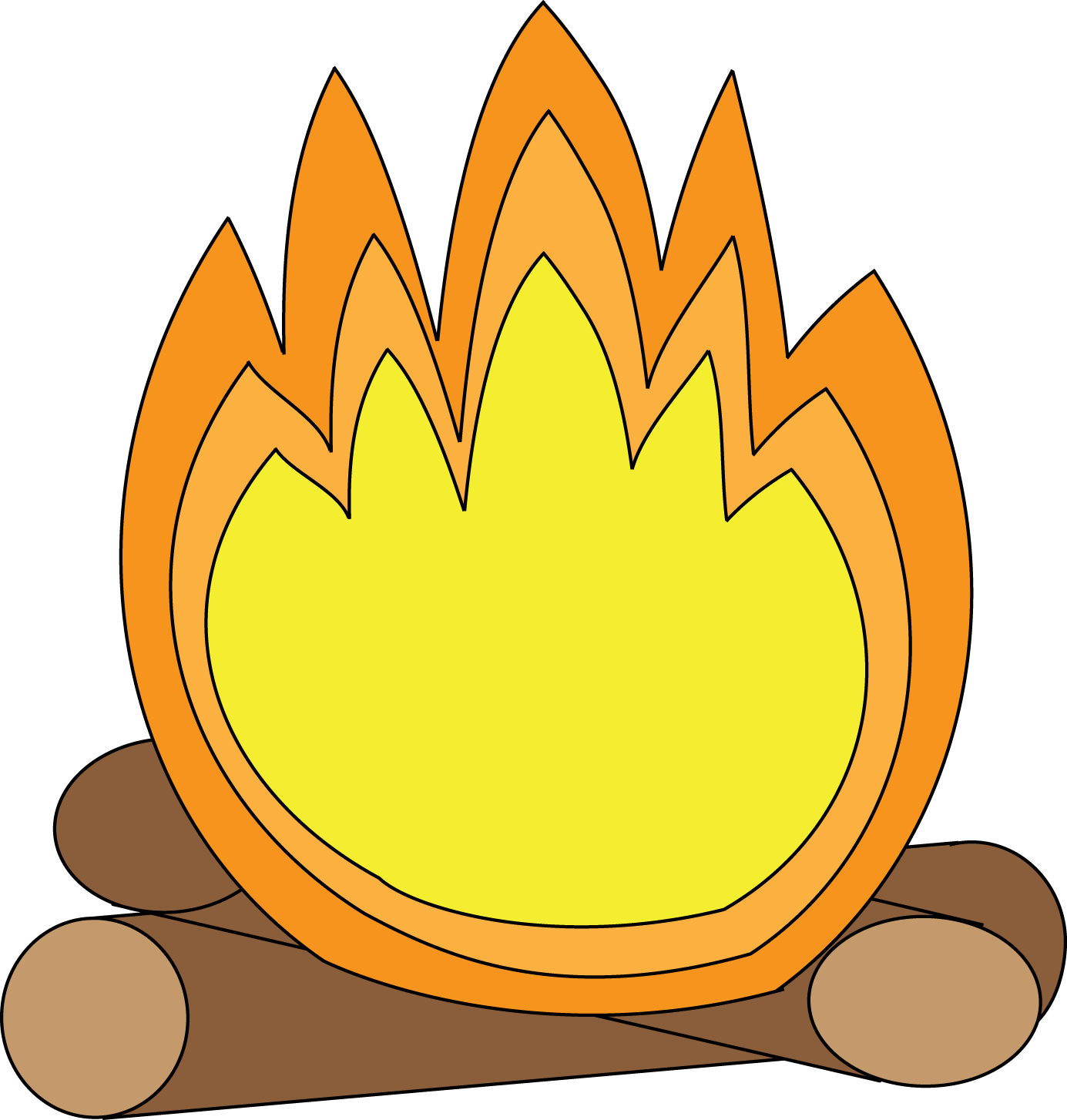 This Saturday, October 20 at 5 pm
P
lan to join the church family at a Fall Cookout next Saturday, October 20 at 5 pm at the home of John and Joyce Biggs. Food (including hot dogs, chips, smores, hot chocolate and cider) will be provided. Please bring a chair, blanket, and flashlight.
LIBERTY CORN MAZE LOCK-IN
This Saturday, October 20

The
Diocese of West Missouri Youth Group
is sponsoring the Liberty Corn Maze Lock-in next
Saturday, October 20
.
The group will meet at The Episcopal Church of the Good Shepherd in north Kansas City at 6:30 pm, leaving at 6:45 for the corn maze. It is about a 25 min drive. Any youth arriving after that can be dropped off at the corn maze ONLY if they are registered ahead of time. The group will stay until 9:30 pm then head back to the church for games and a movie.
Wake up/clean up will be at 7:45 am (Sunday) followed by breakfast at 8:15.
FALL ADULT FORUM WITH BILL STANCIL
This Sunday October 21
Join us this Sundays October 21 and again on October 28 at 9:00 am for our Fall Adult Forum series. Dr. Bill Stancil, Professor of Theology and Religious Studies at Rockhurst University, will lead us on the topic of "Eschatology" -- the understanding of Christ as the Escaton and what that means for us as we prepare for the promise of eternal life. Don't miss this exciting discussion that may challenge what we think we know about Christ's second coming (the true advent).
NECESSITY PANTRY IN-GATHERING
This Sunday, October 21
Shop ahead this week for our monthly Necessity Pantry In-gathering to be held next Sunday, October 21. Your donations are greatly appreciated. Most needed items this month include canned tuna, soup, deodorant, bar soap, disposable razors, adult diapers and seasonal clothing. Monetary contributions are also gratefully accepted.
The Necessity Pantry is a joint outreach ministry of the Episcopal Churches in eastern Jackson County and is administered by St. Michael's in Independence. Volunteers are always needed as well to help with this ministry.
SOCK-TOBER FOR BLESSING BAG MINISTRY
Please bring new socks
SOCK-TOBER continues as we collect socks for our Blessing Bag Ministry. Do you have any n
ew or gently used socks you just don't wear? Are you willing to make a trip to Wal-mart or Target and by a cheap bundle of socks? Our homeless and needy families are in need of socks, stocking hats, mittens and gloves as we move into our cooler season.
Please consider bringing these needed items to church to put in the "sock-tober" crate for our outreach teams to add to our blessing bags. A little warmth goes a long way!
SHRINE CIRCUS TICKETS AVAILABLE
See the Lingrels for tickets - order by Sunday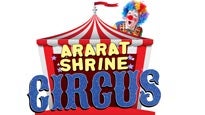 Performance Schedule
November 16-18, 2018
at Independence Events Center:


Friday: 7:30 pm
Saturday: 10:00 am | 2:30 pm | 7:30 pm
Sunday: 2:00 pm
Tickets are $10 each for any performance if ordered by October 21. We would like to have a Church Group attend the Saturday 2:30 show if there is interest.
VOLUNTEERS NEEDED
HOSPITALITY TEAM NEEDS YOUR SUPPORT
There is a need for folks to sign up to provide refreshments after both the 8:00 and 10:30 services. This is a wonderful ministry that supports all who visit and attend. If you have the desire to assist our Hospitality Team by joining the schedule to provide this ministry, please contact Diane Gerlach, Terri Smith, or Janet Woodward. Your decision to serve will be so much appreciated. A sign-up sheet is also on the bulletin board in the narthex.
COOKS NEEDED FOR FIRST SUNDAY BREAKFAST
If you can scramble and cook eggs, fry up some bacon, stir-cook and flip pancakes and would enjoy some friendly fellowship while you do it. . . you are invited to help with our First Sunday Breakfasts. Although this has traditionally been the work of the men, ladies would not be turned away! David Swant has been coordinating and facilitating the needs for this incredible fellowship ministry and he cannot do it without volunteers. More folks are needed for the several teams who divide up the calendar year to make this ministry possible. Please consider your talents and time to give and contact David Swant.
FREE CPR - AED CLASS
Saturday, November 17 at 9:00 am
Everyone from age 10 and up is invited to take or renew CPR training with an emphasis on how to use the AED and what to do before the ambulance arrives when emergencies happen.
Learn how to manage an obstructed airway for infants through adults; learn how to do effective chest compressions and breathing for someone whose heart and lungs have stopped working. Learn about how to respond to emergencies anywhere and especially at church.
Do you know where the AED is in the church? ...how about a first aid kit? Do you know where all the fire extinguishers are? As part of being an emergency prepared church, please plan on attending this class on November 17, 9 am to 12:00 noon. Refreshments provided. Please consider a $10.00 donation per person.
BEST CHOICE LABELS AND BOX TOPS FOR
EDUCATION
Please save UPC codes and box tops
Please remember to clip the "Best Choice" UPC codes and "Box Tops for Education" and place them in the container in narthex. It is easy, free and helps those less fortunate!
Important events and dates
Saturday, October 20:
Fall Bonfire Cookout at the Biggs at 5:00 pm; Youth Group Corn Maze at 6:30 pm
Sunday, October 21:
Adult Forum featuring Dr. Bill Stancil at 9:00 am
Saturday, October 27: Outdoor fall clean-up at 9:00 am
Sunday, October 28: Adult Forum continues with Dr. Bill Stancil at 9:00 am
Saturday, November 17: CPR-AED class at 9:00 am