Episcopal Church
Blue Springs, Missouri 64015
CHURCH SURVEY DUE THIS SUNDAY
Please let us know your opinion
Please take the time to complete and return a church survey this Sunday. We appreciate your comments, thoughts and ideas regarding how we are doing and what we are doing.
Please place your completed survey in the large envelope in the narthex or you can e-mail it to evgilligan@comcast.net. Your confidentiality is assured.
Thank you!
MEN WILL REWARD HOSPITALITY COMMITTEE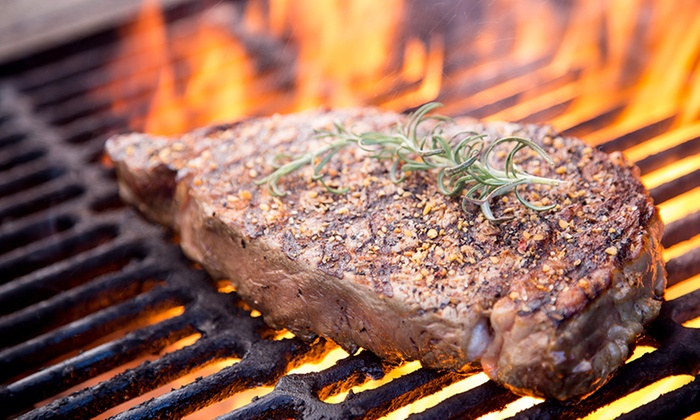 The Men of Resurrection plan to reward the Hospitality Committee for their dedication and hard work by hosting a steak dinner for Committee members at the Biggs home on
Saturday, June 24
at
5:30 pm
.
The menu will include nice steaks, accompanying sides, beverages, appetizers and desert. Chef Rich Conn will cook and prepare the menu. Men willing to help should arrive at the Biggs' house by 3:00 pm. Festivities for the Hospitality Team will begin at 4 pm with dinner served at 5:30 pm.
We also need donations to offset the food costs (which are not being provided by the church). If you can help, please give your donation to the church and note it is for the Hospitality Dinner.
The guys will also enjoy fellowship, but eat separately and have grilled brats and accompanying sides once the Hospitality Team is cared for. This will be a great time to honor our ladies who work so hard for hospitality, AND a great time for the men to share time together!
MEN'S NIGHT OUT AT THE T-BONES GAME
Saturday, July 8
Men of Resurrection. . . enjoy a night out with the guys at the T-Bones baseball game Saturday evening July 8
. Cost is $13.00 per person payable to the church. Fifteen tickets have been reserved. We can carpool or folks can drive to KCK separately.
If you wish to carpool, meet at the church at 5:30 pm. RSVP John Biggs to attend and please provide payment to the church before July 8
(if paying by check write "T-Bones Game in the memo line)
Please plan to go!

.....
We will have fun!
SUMMER FEEDING PROGRAM RETURNS
Outreach with the Blue Springs School District
We are again helping the Blue Springs School District deliver sack lunches to the children at Autumn Place Apartments in Blue Springs this summer. If you have 11:15 am through 12:15 pm available on Mondays, Tuesdays, Wednesdays, OR Thursdays during the month of July and you can help lift a cooler into and out of a vehicle, we need YOU to help deliver lunches from Thomas Ultican Elementary to Autumn Place Apartments (about 1.5 miles away).
Please contact Pat Carle at 228-5312 or
2catpat@gmail.com
as soon as possible for further information.
FINDING FAITH THROUGH FICTION BOOK CLUB
Next meeting this Monday, August 7 at 7 pm
The Finding Faith Through Fiction Book Club will not meet in July. The next meeting will be at the church on Monday, August 7 at 7 pm to discuss the novel A Morbid taste for Bones by Ellis Peters.
A Welsh Benedictine monk living at Shrewsbury Abbey in western England, Brother Cadfael spends much of his time tending the herbs and vegetables in the garden-but now there's a more pressing matter. Cadfael is to serve as translator for a group of monks heading to the town of Gwytherin in Wales. The team's goal is to collect the holy remains of Saint Winifred, which Prior Robert hopes will boost the abbey's reputation, as well as his own. But when the monks arrive in Gwytherin, the town is divided over the request.
VACATION BIBLE SCHOOL
July 17 - 21, 2017; 9 am to Noon
All young people age 3 to 11 are invited to attend Vacation Bible School this summer July 17 to July 21 from 9 am to Noon.
The theme this year is
Do Good, Seek Peace and Go After It!
based on Psalm 34:14.
VBS will be held at St. Paul's Episcopal Church in Lee's Summit. Cost for the week is $10/child with a maximum of $20/family. The class will promote the heroes of our faith with music, stories and crafts. Children will also enjoy snacks and play time together in fellowship.
Contact Father David with questions or for more information.
THOUGHTS FROM FATHER DAVID
Vacation allows us all to recharge
Many thanks for the opportunity to get away to visit our son in California! Debbie and I drove to the Napa Valley to enjoy the sights, sounds and tastes after visiting the national parks of "Arches" and the "Great Basin". We so enjoy driving through our beautiful country. Many thanks also for your warm welcome to Fr. Marshall Scott on Trinity Sunday.
Click Here to Read the Entire Message