Episcopal Church of the Resurrection
1433 NW R.D. Mize Rd.; Blue Springs, MO 816-228-4220
Inquirers Classes start soon!

I
nquirer's classes will begin on
Sunday, September 25
after the 10:30 am service in the nave and on
Thursday, September 29
at 7 pm in the undercroft. The same class will be offered on both days and will continue 2 times each week until completed. Feel free to attend either class time.
This class is not just for people new to the Episcopal Church, but to all folks who want to know more about our part of the Christian faith, why we do what we do, and more about tradition, scripture and reason, that serve as the three pillars of Anglicanism.
The classes are approximately an hour in length and are intended to foster discussion. This is intended to be a laid-back class that will encourage people to ask any question about what it means to be an Episcopalian. The classes are also intended to prepare adults for confirmation and reception into the Episcopal Church. Confirmation celebrations and blessings will take place in Eastertide in various locations at churches throughout the diocese. Want to know more? Come to the classes!
Course schedule:
Sept 25 & 29: Introductions and Church History
October 2 & 6: Holy Scriptures
October 9 & 13: Holy Sacraments
October 16 & 20: Book of Common Prayer
October 23 & 27: Liturgy and Worship
October 30 & November 3: Liturgy and Music
November 6 & 10: Prayer and Meditation
November 13 & 17: Resurrection Parish
November 20: Make up session
Learn CPR - Save a Life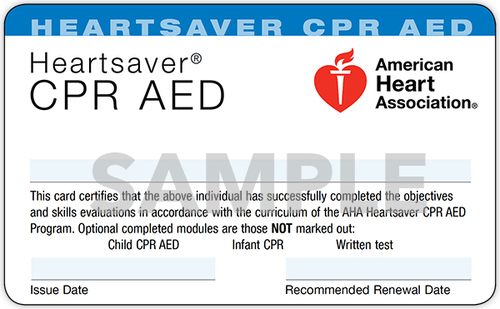 We will conduct a CPR/AED class on Saturday, September 24 from 08:30 am to 1: 30 pm in the undercroft. This class will cover the skills for Infant-Child-and Adult CPR and obstructed airway management. We will also learn how to use an AED. Cost for the class is $20.00 per person.
Everyone who completes the class will receive an American Heart Association certification card for Heartsaver CPR/AED. Certifications are valid for 2 years. This class will cover requirements for initial and re-certification.

This class is open to ages 10 and older, so come as a family. The skills you learn may save YOUR life.
Did you know there is an AED in our church? Find it the next time you are in church!
Church History: Holy Cross Day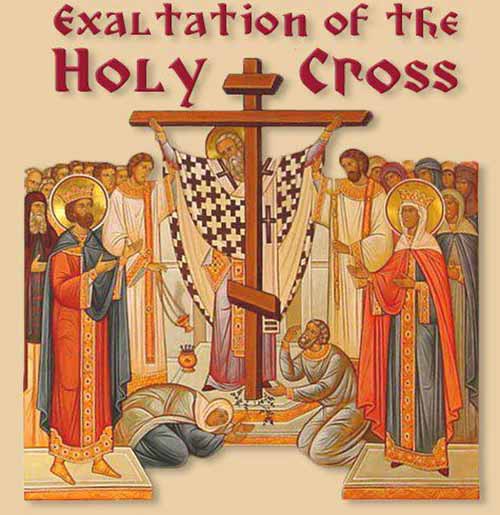 September 14 was Holy Cross Day, a

major feast observed in honor of Christ's self-offering on the cross for our salvation.
The themes of Holy Cross Day are powerfully expressed by the hymn "Lift high the cross".
Historically, the feast has been associated with the dedication on Sept. 14, 335, of several buildings built by the Emperor Constantine in Jerusalem on the sites of the crucifixion and Christ's tomb. A relic believed to be the cross was discovered during excavation. The Church of Jerusalem has made claims to have the cross since the mid-fourth century.
This feast has also been associated with the exposition at Jerusalem of the cross by the Byzantine Emperor Heraclius, who recovered the cross from the Persians who took it from Jerusalem in 614 when they destroyed the Church of the Holy Sepulchre.
Although the authenticity of alleged relics of the cross may be questionable, Holy Cross Day provides an opportunity for a joyous celebration of Christ's redeeming death on a cross.