Episcopal Church
Blue Springs, Missouri 64015
Friday, April 26, 2019
FR. RON KEEL TO OFFICIATE SUNDAY
Guest Celebrant and Preacher
Please join us this Sunday and welcome back The Rev. Ron Keel as guest Celebrant and Preacher while Fr. David is away on vacation. Fr. Ron and Vicki are looking forward to seeing everyone and renewing old friendships.

A MESSAGE FROM FR. DAVID +
Christ is Risen, The Lord is Risen Indeed!
Many blessings and best wishes for Eastertide! I would like to thank all who served through the many services during Holy Week and the Triduum that all culminated on Easter Eve and Sunday. A very special thanks to the music team and director Vaughn Scarcliff as well as our teams of acolytes and altar guild members. A shout out to Jayden Morris who served every day of Holy Week and the Great Vigil of Easter and served as usher with Devin Conn on Sunday morning.
Following through with Fr. Jay Sidebotham's messages through Lent, I share with you his Monday after Easter message. We do certainly have a lot of Easter work as a church and I continue to be proud or our parish in leading the way in our community to be the Body of Christ. Hear what Fr. Jay has to say.
Fr. David +
_________________________________
We've got Easter work to do
For me, the celebration of Easter was (and remains) awesome. I don't mean to be Debby Downer, but I'm still thinking about the Good Friday Liturgy. I was struck by a few prayers in that service. In fact, I haven't been able to stop thinking about them, as I consider the state of our church, as I think about how people come to faith, or not. In my heart, I think Easter has something to say about those prayers. They provide some Easter work to do. Let's look at those petitions one by one:
We pray for those who have never heard the word of salvation:
I remember going to see the musical Jesus Christ Superstar. I sat behind a family, two young teenage children with parents explaining, "That's Jesus. That's Judas. That's Mary." The kids apparently had no idea about the story. I taught a confirmation class to a bunch of teenagers and on the first day, to gauge level, asked them to name the two parts of the Bible. Crickets. Too often I hear people associate faith with rules, with judgment. How might people associate faith with grace, with inclusion? We have Easter work, teaching in a culture that is increasingly unfamiliar with the old, old story of Jesus and his love.
We pray for those who have lost their faith:
A report came out last week that said that the fastest growing group in terms of religious affiliation in our nation are those people with no religious affiliation (atheists, agnostics, those self-describing as spiritual not religious). The percentage of population in this category now equals number of Roman Catholics and Evangelicals, all three groups at 23%. Mainline protestant affiliation continues to plummet, now at 11%. Many of the non-affiliated folks were raised in Catholic churches, in evangelical churches, in mainline

congregations. I call them the spiritually wounded. Religious refugees. Often, I totally see why they left. We have Easter work, healing work to do.

We pray for those hardened by sin and indifference:

In our research into the spiritual vitality of Episcopal churches (sometimes called the frozen chosen), about a quarter of Episcopal congregations can be described as complacent. One such church, with a wink and a nod, said they were changing their tagline. They would now be called St. Swithin's: Spiritually shallow and fine with that. We have Easter work to do, work of engagement of the heart.

We pray for the contemptuous and the scornful:

I think of how social media has affected our discourse about everything, including religion and politics. People who communicate this way (including yours truly) often write things online with contempt and scorn, things they would never say in person. We have Easter work to do, in how we speak the truth in love to each other, while respecting the dignity of every human being, a thing we pledge to do in baptism.

We pray for those who are enemies of the cross of Christ and persecutors of his disciples:

So we pray this morning for all Christians suffering for the sake of the gospel, especially for all those who on Easter Day 2019 lost their lives or lost their loved ones in Sri Lanka, as we have prayed for those shot at a bible study in a Charleston church, or the young girl who lost her life in Charlottesville standing against hatred, or those churches which were recent targets of arson. We have Easter work to do, supporting those who face persecution.

For those who in the name of Christ have persecuted others:

The brilliant preacher, author, priest Barbara Brown Taylor was recently interviewed by CNN. She talked about

how some Christians depict her as an outcast pastor. She calls them the true believers. "True believers are among the meanest people I've ever met." In my own experience, some of the folks who give the most lip service to grace are the most judgmental people I've ever met. We have Easter work to do, letting compassion be our highest value.

The Good Friday prayers conclude with this request:

That God will open their hearts to the truth, and lead them to faith and obedience:

God opening hearts. That is Easter work, God's work. As the stone was rolled away, the grave opened, so the message of resurrection says that hearts can be changed. We get to participate in that work, which begins with asking how our own hearts need to change before we go to work on anybody else's.

- Jay Sidebotham
MEXICAN FIESTA
Saturday, May 18 at 7:00 pm
Ole! Enjoy a Mexican themed dinner and fellowship on
Saturday, May 18
, beginning at
7:00 pm
.
No need to travel south of the border for this grand event! Invite your friends and neighbors.
Please sign up in the Narthex
today.
Adults $15, Children 5 - 12 years $5, Under 5 Free.
Funds will be given to church projects.
FINDING FAITH THROUGH FICTION BOOK CLUB
The
Finding Faith Through Fiction
Book Club
meets on the first Monday of each month at 7:00 pm to discuss a new book.
Looking ahead, here are the planned readings for the next couple of months:
May 6: Nefertiti by Michelle Moran
June 3: The Woman in the Window by A.J. Finn
Nefertiti
is the
fictionalized life of a notorious queen as told from the point of view of her younger sister, Mutnodjmet. In 1351 B.C., Prince Amunhotep secretly kills his older brother and becomes next in line to Egypt's throne: he's 17, and the 15-year-old Nefertiti soon becomes his chief wife. He already has a wife, but Kiya's blood is not as royal, nor is she as bewitching as Nefertiti. As Mutnodjmet, two years younger than her sister, looks on (and falls in love), Amunhotep and the equally ambitious Nefertiti worship a different main god, displace the priests who control Egypt's wealth and begin building a city that boasts the royal likenesses chiseled in stone. Things get tense when Kiya has sons and the popular Nefertiti has only daughters, and they come to a boil when the army is used to build temples to the pharaoh and his queen instead of protecting Egypt's borders.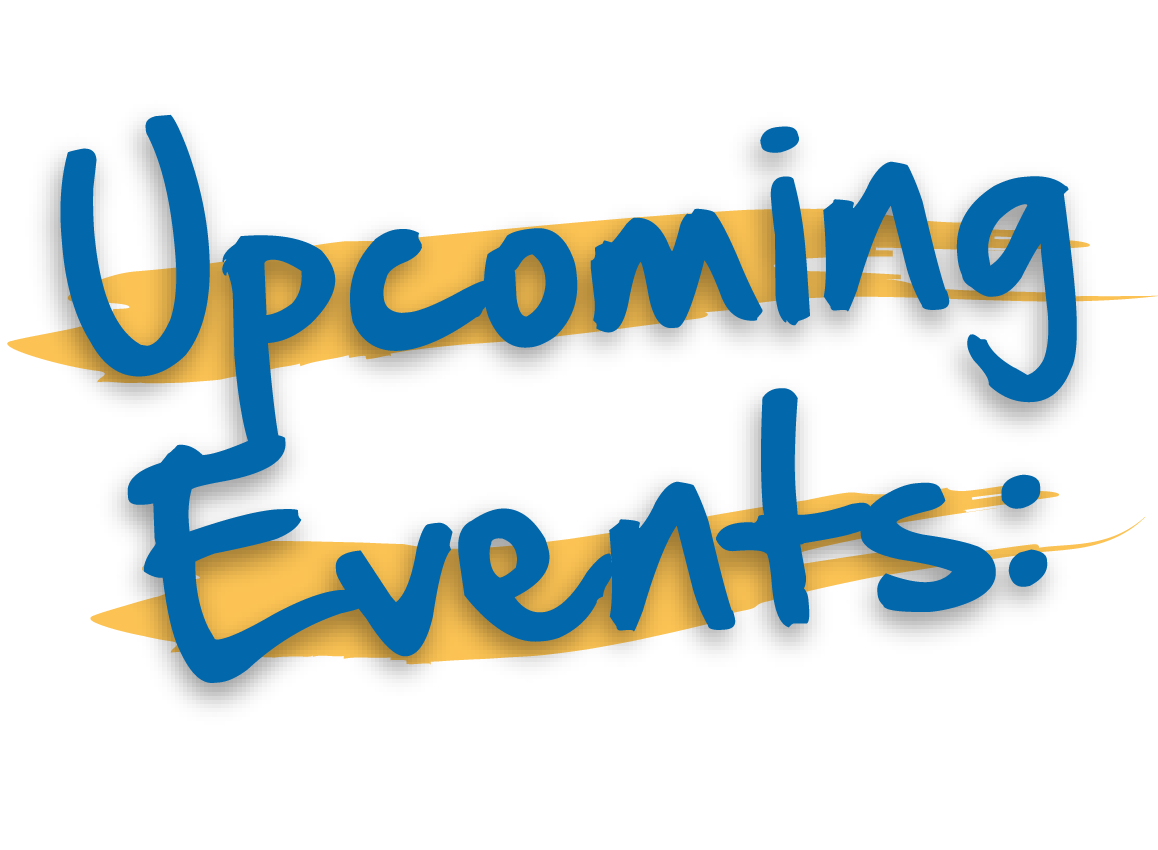 Outreach help needed for Wednesday, May 1
We will be preparing a meal for Woods Chapel Lodge on Wednesday, May 1. Helpers are needed to serve and also clean-up. Please sign-up on the Narthex bulletin board or contact Annie Scott.
Men will cook for the Ladies on Saturday, May 11
Sign-up in the Narthex for a sumptuous dinner on Saturday, May 11 at 5:30 pm that will be prepared for the ladies of Resurrection by the Men's Group!
LunchBunch will meet on Tuesday, May 14
The LunchBunch will meet for their monthly lunch outing at 11:30 am on Tuesday,,May 14 at Summit Grill in Lee's Summit.
Necessity Pantry needs continue
Needed items include disposable razors, toothpaste and brushes, men's and women's deodorant, canned soup, cereals, feminine depends and pads S-M-L sizes and seasonal clothing. Monetary gifts are also gratefully accepted. This year Church of the Resurrection has donated $856 in cash to the Pantry!
Save Best Choice labels and Boxtops for Education
Please clip and save Best Choice brand UPC labels and the Boxtops for Education for Resurrection. Collection containers are located in the narthex.
Save items for our Summer Garage Sale
We are planning a large Church Garage Sale on June 14-15.. Please save your items now for donation no earlier than June 8. Contact Rich Conn if you need items picked up.