Episcopal Church
Blue Springs, Missouri 64015
THANKSGIVING DAY PRAYER
Best wishes and many blessings from Resurrection parish to all !
Father in Heaven, Creator of all,
and source of all goodness and love,
please look kindly upon us
and receive our heartfelt gratitude
in this time of giving thanks.
Thank you for all the graces and blessings
You have bestowed upon us,
spiritual and temporal:
our faith and religious heritage,
our food and shelter, our health,
the love we have for one another,
our family and friends.
Dear Father, in Your infinite generosity,
please grant us continued graces
and blessing throughout the coming year.
We ask this through our Lord Jesus Christ, your Son,
who lives and reigns with you and the Holy Spirit,
one God, forever and ever. Amen.
OUTREACH OPPORTUNITY
To deliver BackSnack bags on Fridays
If you have 1) 45 minutes on Friday mornings or over the Friday lunch hour, 2) an SUV or pickup truck, and 3) energy to lift two bins filled with 35 BackSnack bags, we could use you! We seriously need volunteers to deliver BackSnacks approximately once a month from church to our local elementary school, Thomas Ultican. Please volunteer if you are able!
Contact Jan Brill or Pat Carle.
STEWARDSHIP CAMPAIGN CONTINUES
The end of our annual Stewardship Campaign, Journey to Generosity, is rapidly approaching! Won't you give thanks this Thanksgiving by generously remembering your Church?
WHAT IS THE ROLE OF VESTRY?
And the roles of those who serve?
Nominations due by December 7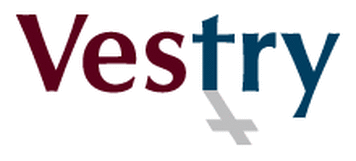 In England the annual election of church wardens took place in Easter week. The parishioners gathered at the church to hear the outgoing wardens render their accounts and elect their successors. The parishioners assembled in the vestry, the room off the chancel where the clergy vested. The assembled parishioners came to be known as the vestry. These were open vestries in that all adult male parishioners could participate. It was like a modern annual congregational meeting. In Virginia the parishes were very large and it was difficult to get all the male parishioners together. So they would meet only once and elect twelve of their number to serve for life. This was known as a closed vestry. The transition to a closed vestry was completed by 1633 or 1634, when a Vestry Act was passed. It provided that "there be a vestrie held in each parish." The current vestry evolved from this colonial pattern.
The vestry is the legal representative of the parish with regard to all matters pertaining to its corporate property. The number of vestry members and the term of office varies from parish to parish. Vestry members are usually elected at the annual parish meeting. The presiding officer of the vestry is the rector. There are usually two wardens. The senior warden leads the parish between rectors and is a support person for the rector. The junior warden often has responsibility for church property and buildings. A treasurer and a secretary or clerk may be chosen. These officers may or may not be vestry members. The basic responsibilities of the vestry are to help define and articulate the mission of the congregation; to support the church's mission by word and deed, to select the rector, to ensure effective organization and planning, and to manage resources and finances.
Nomination deadline for Vestry Members recommendation is December 7th
Once a slate of nominees have been gathered, information about them, their interests in serving and a brief bio will be published for all parishioners to learn about them and make a choice for new members during the Annual Meeting on January 21st. To nominate yourself or another member, please contact Janeece Buckner, JIm Gilligan or Ken Griechen.
BOOK CLUB WILL MEET MONDAY, DECEMBER 4
The Finding Faith Through Fiction Book Club will meet on Monday, November 6 at 7 pm in the undercroft. This month's reading is The Nightingale by Kristin Hannah.
With courage, grace, and powerful insight, bestselling author Kristin Hannah captures the epic panorama of World War II and illuminates an intimate part of history seldom seen - the women's war. The Nightingale tells the stories of two sisters, separated by years and experience, by ideals, passion and circumstance, each embarking on her own dangerous path toward survival, love, and freedom in German-occupied, war-torn France - a heartbreakingly beautiful novel that celebrates the resilience of the human spirit and the durability of women.
COMING UP
Mark your calendar for these upcoming events
Sunday, November 26: Baptism and Greening of the Church
Thursday, November 30: Men's Fellowship
Sunday, December 3: Stewardship Campaign pledges due
Thursday, December 7: Vestry nominations due