Episcopal Church
Blue Springs, Missouri 64015
OBESITY MYTHS PRESENTATION
Back by popular demand this Friday at 7 pm
Back by popular demand -- Obesity Myths, a talk by parishioner Dr. Tess Garcia, showing the untruths about the overweight conditions that are keeping people from losing weight, and the truths that will help you lose weight successfully.
Join us this Friday, November 8 from 7:00 to 8:30 pm at the Church of the Resurrection in the Undercroft.

ALL are welcome to attend. No reservations necessary.
MONDAY MATTERS FROM JAY SIDEBOTHAM +
Reflections for your week
We have quoted the writings of the Rev. Jay Sidebotham in the Weekly e-mail for several weeks.
Father Jay is the Director of
RenewalWorks.
STEWARDSHIP CAMPAIGN CONTINUES
Commitment Sunday is November 17
As a faith community, Church of the Resurrection must shine the light of Christ through our worship, welcoming, pastoral care and ministry to the wider community. How we use our time, talents, and treasure determines how brightly we shine our light.
While during this pledge drive each of us is asked to make a generous financial pledge for the coming year, we are also grateful for the many gifts of time and skills from virtually every member of this church. W

e recognize the members of Resurrection who already shine their light brightly. Some of us make sure there are snacks at coffee hour while others cook a free breakfast monthly. Others participate in our worship by singing in the choir or assisting in the service. Still others prepare the worship space with flowers or altar vestments. Many of us also represent the parish by participating in outreach and various community service programs.
Let'us continue to join together
to shine our light in church, our community and our lives!
You can make your pledge on-line at any time by
Clicking Here
.
Commitment Sunday is November 17, when we will bless all the pledges received in Thanksgiving to God.
HONORING OUR SERVICE MEN AND WOMEN - FALLEN, RETIRED AND CURRENTLY SERVING
A message from Father David +
I invite you to read this link to a sermon written by Episcopal priest Scott Jensen.
For me this encapsulates my thoughts about honoring our veterans and service women and men.
Having lost a brother to the war in Vietnam, this day is rather close to my heart.
VETERANS RECOGNIZED THIS SUNDAY
Next Monday, November 11 is Veterans Day. We will acknowledge and give thanks to all our military who have served and are currently serving and sacrificing for freedom around the world in church this Sunday.
All current and retired military are asked to wear all or a portion of their uniforms to church this Sunday, Nov. 10. Thank you to all who have served for our Country!
Take A Moment To Thank A Veteran
When you see someone in a uniform, someone who serves us all,
doing military duty, answering their country's call,
take a moment to thank them for protecting what you hold dear;
Tell them you are proud of them; make it very clear.
just tap them on the shoulder, give a smile, and say,
"Thanks for what you're doing to keep us safe in the USA ."
WELCOME TO THE EPISCOPAL COMMUNION
Seven from Resurrection received last Saturday
Last Saturday, November 2, seven people from Resurrection received the laying on of hands and blessing by Bishop Martin Field.
We welcome to the Episcopal Communion: John States for Confirmation, Sarah States, Nancy Newman, Jim Newman and Carol Middleton for Reception and Angela and Cobina Lartson for Re-Affirmation.
The service included communion and was held at St. Matthew's Episcopal Church in Raytown. Blessings to all who participated and especially to these new Episcopalians!
ACOLYTE TRAINING SATURDAY, NOVEMBER 30
Opportunities to serve in the services of liturgy and worship are essential for laypersons to grow in understanding service to Christ's church.
If you are interested in serving as an acolyte and learning the fun roles of lighting candles, leading processions, carrying the cross and banners, and assisting Fr. David at the altar, please attend our training session on Saturday November 30 at the church from 9:00 am to 11 am.
This ministry is for ages 9 years and older. Younger ages will be considered based on maturity and physical capabilities. Look for a sign up roster in the Narthex.
DINNER-GO-ROUND 2020
What a great way to get to know other parishioners and especially new members of our parish. Everyone is invited to participate in the Resurrection Dinner-Go-Round fellowship. Whether you dine in with members of a group, or you meet at a restaurant, the fellowship is the most important part.
Please check out the sign-up sheet in the Narthex.
FIRE EXTINGUISHER CLASS A SUCCESS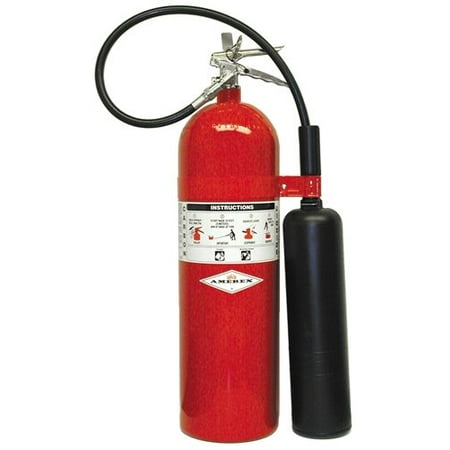 Thank you to Firefighter Jason Conn for presenting a fire extinguisher class to the parish last Sunday after the 10:30 service. A brief classroom lesson and an outdoor fire lab provided practice for anyone who wanted to use an extinguisher to put out actual fire.
This training was part of our emergency planning program that we repeat periodically.
ADVENT WREATHS AVAILABLE
In the Undercroft between services
Advent begins our new liturgical year. This year it begins on December 1.
We will have Advent Wreaths and candles available in the Undercroft between services until Advent begins. Also available is a printed script for prayer for the season. It is designed for home use and the readings can be shared by the entire family.
Donations will be gratefully accepted to recover expenses.
ARE YOU INTERESTED IN CHURCH LEADERSHIP?
Looking for volunteers to serve on Vestry
Church of the Resurrection will elect three new members to the Vestry at the annual meeting in January.
Vestry members exercise leadership by example and participation both in the business and spiritual life of the parish. Those
standing for election to Vestry should regularly attend worship services and demonstrate faithful stewardship. Vestry members must be committed to a
ttend monthly Vestry meetings, participate in a Vestry retreat during the year and complete the Safeguarding God's Church training course on-line.
Please see Fr. David or Senior Warden John Biggs for information or to express your willingness to serve! I

nformation is also available in the Narthex.




The DOK is selling Christmas ornaments in the Undercroft. Most are for a free will donation. Some are priced at one dollar. Proceeds will be donated to the church.
Necessity Pantry:
The pantry is looking for volunteers on the 2nd Tuesday (4-6 pm) and the 3rd Saturday (10 am - noon) of each month. Call Pat Carle to help.
Save Best Choice labels and Boxtops for Education:
Please clip and save Best Choice brand UPC labels and the Boxtops for Education for Resurrection. Collection containers are located in the Narthex.
Bible Study every Wednesday afternoon at 1 pm in the Undercroft.