Episcopal Church of the Resurrection
1433 NW R.D. Mize Rd.; Blue Springs, MO 816-228-4220
Necessity Pantry in-gathering is this Sunday
Our Necessity Pantry in-gathering is this Sunday.
Special needs include
toothpaste, toothbrushes, bar soap, size 4 & 5 diapers, s/m/l Depends, cereals and canned food (especially corn and soups.)
Cash contributions are also gratefully accepted. Please put a few dollars in the Necessity Pantry envelope located in the pews and place your gift in the offering plate.
Catch the Wave of God's Amazing Love:
VBS June 20-24, 9 am to Noon
Episcopal churches in Eastern Jackson County are once again joining together for Vacation Bible School June 20 - 24 from 9 am to Noon daily. VBS is open to youth ages 3 years through 5th grade.
This year's theme is "Surf Shack", where participants can catch the wave of God's amazing love. Remembering that the Lord is great and awesome, participants will enjoy engaging in fun activities, music and stories that are sure to wet the interest of all who come to learn and experience God in new and fun ways.
Registration forms are located by the Sunday School room and completed forms should be returned to the Church office. Please let us know if you need transportation.
Healing/Eucharist Service planned for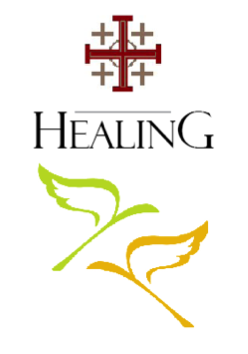 Sunday, July 10
Plan to celebrate a Healing/Eucharist service on Sunday, July 10th, at both the 8 am and 10:30 am services that will follow the service format from the Book of Occasional Services.
This will be an opportune time for people to seek healing in their own lives, the lives of friends and families based on their needs, and for the greater community and world, based on the horrific events of late.
Pill Bottle assistance needed!

Do you have a few minutes to spare at home to help clean or sanitize 12-18 pill bottles? Please check the narthex, where there are bins containing bags of bottles, instructions for each step, and supplies to assist you.
Just grab a bag of bottles and the instructions out of the bin to complete one step of the process (getting the labels off, getting the adhesive off, or sanitizing/packaging the bottles).
If you need supplies, you'll find them in the appropriate bin too. Then return the bottles and supplies the next time you are at church.
In loving memory . . .
Unto Almighty God, we commend the souls of Robert and Helen Brotemarkle, who passed from this earthly life in a sudden and tragic car accident near Wickenburg, AZ last Sunday, June 12.
Robert and Helen were very involved with St. Matthew's Episcopal
Church in Raytown, MO, where Helen was the organist for 30 years. She then became the
organist at Resurrection for 3 years, immediately prior to Vaughn's arrival. She was the person who contacted Vaughn and informed him about musical opportunities at Church of the Resurrection while he still lived in New Orleans.
After Bob and Helen retired they moved to Surprise, AZ, where they became members of All Saints of the Desert Episcopal Church in Sun City. Their life will celebrated today, June 18, as part of a 4 pm service at All Saints.