Episcopal Church
Blue Springs, Missouri 64015
TOMORROW - SUNDAY, NOVEMBER 19
Necessity Pantry In-gathering and Usher Refresher
This Sunday is in-gathering for the Necessity Pantry, a joint outreach ministry of the episcopal churches in eastern Jackson County, managed by St. Michael's in Independence. Please bring your contributions to church tomorrow OR put a few dollars in the contribution envelopes provided. All money contributed goes directly to supply the pantry!
All Ushers are requested to be at the Church at 9:15 am tomorrow for a brief training session that will emphasize new safety measures.
Note: Greening of the Church has been moved to Sunday, Nov. 26
RADA KNIFE FUNDRAISER ENDS TOMORROW
40% of sales will benefit Resurrection
Tomorrow, Sunday, November 19, is your final opportunity to purchase cutlery manufactured by the Rada Knife Company, an Iowa firm, which offers incredibly sharp knives at a very reasonable price.

Consider replacing your knives at home as well as purchasing them as a gift for the holidays.
From Fr. David +
Keeping our Parish Safe
Dear sisters, brothers and friends of Episcopal Church of the Resurrection,
I feel it is important for me to reiterate and qualify information from the discussion during my homily and announcements, after commenting on the mass shootings that have happened of late in our country, and most recently in a Texas church. I want to be perfectly clear about where I as your rector and priest stand with the vestry and the diocesan policies regarding guns, conceal carry and what that means for our parish. I am not an advocate for more people purchasing guns and to personally carry guns in church or in public. I am also not opposed to the personal decisions adults are making to arm themselves for their protection and the protection of others. What I specifically stated in church last Sunday at both services is for those who conceal/carry to please advise me that they are and will be doing so, and that anyone who chooses to carry be professionally trained to not only know how to use their firearm, but even more importantly know how to keep it safe so tragedies will not happen.
This is a very sensitive issue to those on both sides of the discussion. There are those who do, and will, feel unsafe knowing that there are guns in church. There are those who believe that we are not following the gospel message to "turn the other cheek" when confronted with violence.
[I tell you that Jesus did not mean to turn the other cheek to violent crime and war. To "turn the other cheek," does not imply pacifism, nor does it mean we place ourselves or others in mortal danger. Like the principle of the eye for an eye and tooth for a tooth in Matthew 5:38, turning the other cheek refers to personal retaliation, not criminal offenses or acts of military aggression. Clearly, Jesus did not mean to negate all God's laws and injunctions protecting us against violent crime or invading armies. Rather, Jesus is speaking here of the principle of non-retaliation to affronts against our own dignity, as well as lawsuits to gain one's personal assets (v. 40), infringements on one's liberty (v. 41), and violations of property rights (v. 42). He was calling for a full surrender of all personal rights.]
I am aware that some people have been conceal-carrying for a long time. The issue for our parish is that we must be aware of the culture of our times. To not address this issue, or any other issue, that poses a safety risk to those who come to church, would be abdicating our responsibility to protect all who come to Resurrection for church or meetings throughout the week. Guns are not like "fire extinguishers" or first aid kits, and this discussion does not equate them to each other for "safety". Our church, like all churches, is intended to be a place of peace, reverence and freedom from the fears of the evils outside its walls. Unfortunately we no longer live in the times when we leave our doors unlocked, or assume that all people would respect a religious sacred space for what it is intended to be. We have also chosen not to put a "No Gun Sign" in the window of our church, because we will not send the message that we are potentially more vulnerable to those who would wish to do evil to us.
I am prayerfully asking all of us to understand this situation and specifically to be sensitive to each other's convictions and beliefs. There isn't a right or wrong side to this issue, and that makes our discussion, understanding and policies difficult for those who disagree, one way or the other. Our church is a place of worship, solace, peace and reflection for the love of Christ and the building of God's Kingdom. This specifically is the message that we must continue to share with all those who seek us out as just that. This discussion is not over. This issue is not specific to our church alone, but to all churches, schools and other places where people congregate. I encourage people to engage in their feelings and beliefs with one another. I also welcome a one on one discussion about this or any issue where there may be questions and concern. And most of all, I encourage and ask all to pray for better solutions to find realistic ways to provide safety and turn the hearts of those who do evil.

DIOCESAN CONVENTION RECAP
On November 3 and 4, our diocese held its annual convention which included representatives of all parishes.
Friday, November 3 was a day to listen and discuss with the Diocesan Council Work Groups the direction and progress of the Metrics, Goals and Finance groups. The evening Ordination service included the ordination of two Deacons and the Reception of a Priest to the Diocese; followed by the banquet. Saturday,

November 4 was the meeting of convention. Complete information is available on the

Diocesan web page (please click to read).

The key issues were the approval of the 2018 Plan for Ministry (the Diocesan budget) and the resolutions. Resolutions after Action included: 5 adopted; 4 referred and 1 defeated.
The 2018 Plan for Ministry key discussion was around the elimination of the Campus Ministry Coordinator position, which was approved. The Commission on Campus Ministry (volunteers) will continue to advise and encourage deaneries to take a more active role in leading this program.
The resolution affecting parishes most directly was Resolution #6 - Diocesan Assessment for 2019. Diocesan Assessment is the amount each church pays for Diocesan outreach, Ministry Programs and Administration. There has been a rising concern of affordability of the current assessment amounts. We (Church of the Resurrection) were unable to pay our full assessment for 2017 and requested a $10,000 reduction, almost half of what we were assessed. There are other churches that have also had to request an annual reduction. The resolution was amended and eventually passed, requiring a "significant and meaningful reduction" in Diocesan Assessments for 2019.
An additional item included was the reading of the agreement between the Standing Committee and the Bishop as a resolution to the concerns of the Bishop's pastoral relationship that was presented to the Presiding Bishop previously. This information was presented in both services this past Sunday. The letter read in church can now be accessed in print on the bulletin board in the Undercroft OR
click here
.
OUTREACH OPPORTUNITY
To deliver BackSnack bags on Fridays
If you have 1) 45 minutes on Friday mornings or over the Friday lunch hour, 2) an SUV or pickup truck, and 3) energy to lift two bins filled with 35 BackSnack bags, we could use you! We seriously need volunteers to deliver BackSnacks approximately once a month from church to our local elementary school, Thomas Ultican. Please volunteer if you are able!
Contact Jan Brill or Pat Carle.
STEWARDSHIP CAMPAIGN CONTINUES
Why is it important to pledge?
There are many reasons to pledge, of which the following may help you to determine whether to pledge or not:
It is an important part of your faith journey.

It is a promise to your faith community.

It is active witness.

It helps the Vestry of Resurrection develop a more accurate plan for the church year.

It helps you by providing the necessary record of donations for a tax deduction.
NOMINATIONS FOR VESTRY
Due by December 7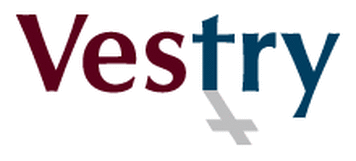 It's that time of year to request nominations for Vestry to fill vacancies that will occur as some current members complete their terms of service at the end of this year.

Serving on the Vestry is vital for representing the congregation. Vestry members also serve as liaison representatives, giving voice to all the programs and ministries that make up our parish.
If you are interested in serving on the Vestry or would like to nominate a congregant, please contact a member of the nominating committee (Janeece Buckner, Ken Griechen or Jim Gilligan) before December 7.

New members will be chosen by vote at the annual meeting in January.
BOOK CLUB WILL MEET MONDAY, DECEMBER 4
The Finding Faith Through Fiction Book Club will meet on Monday, November 6 at 7 pm in the undercroft. This month's reading is The Nightingale by Kristin Hannah.
With courage, grace, and powerful insight, bestselling author Kristin Hannah captures the epic panorama of World War II and illuminates an intimate part of history seldom seen - the women's war. The Nightingale tells the stories of two sisters, separated by years and experience, by ideals, passion and circumstance, each embarking on her own dangerous path toward survival, love, and freedom in German-occupied, war-torn France - a heartbreakingly beautiful novel that celebrates the resilience of the human spirit and the durability of women.
COMING UP SOON
Mark your calendar for these upcoming events
Sunday, November 19: Usher refresher training; Necessity Pantry in-gathering
Monday, November 20: Serve KC Kitchen; DOK meeting
Sunday, November 26: Baptism and Greening of the Church
Thursday, November 30: Men's Fellowship
Sunday, December 3: Stewardship Campaign pledges due
Thursday, December 7: Vestry nominations due