Episcopal Church
Blue Springs, Missouri 64015
Wednesday, February 27, 2019

BINGO THIS FRIDAY
Join us for B-I-N-G-O this Friday, March 1 at 6:30 pm. We'll have pizza and drinks but encourage you to also bring something to share.
Most of all, come and have fun! Please invite your friends and family.
FIRST SUNDAY BREAKFAST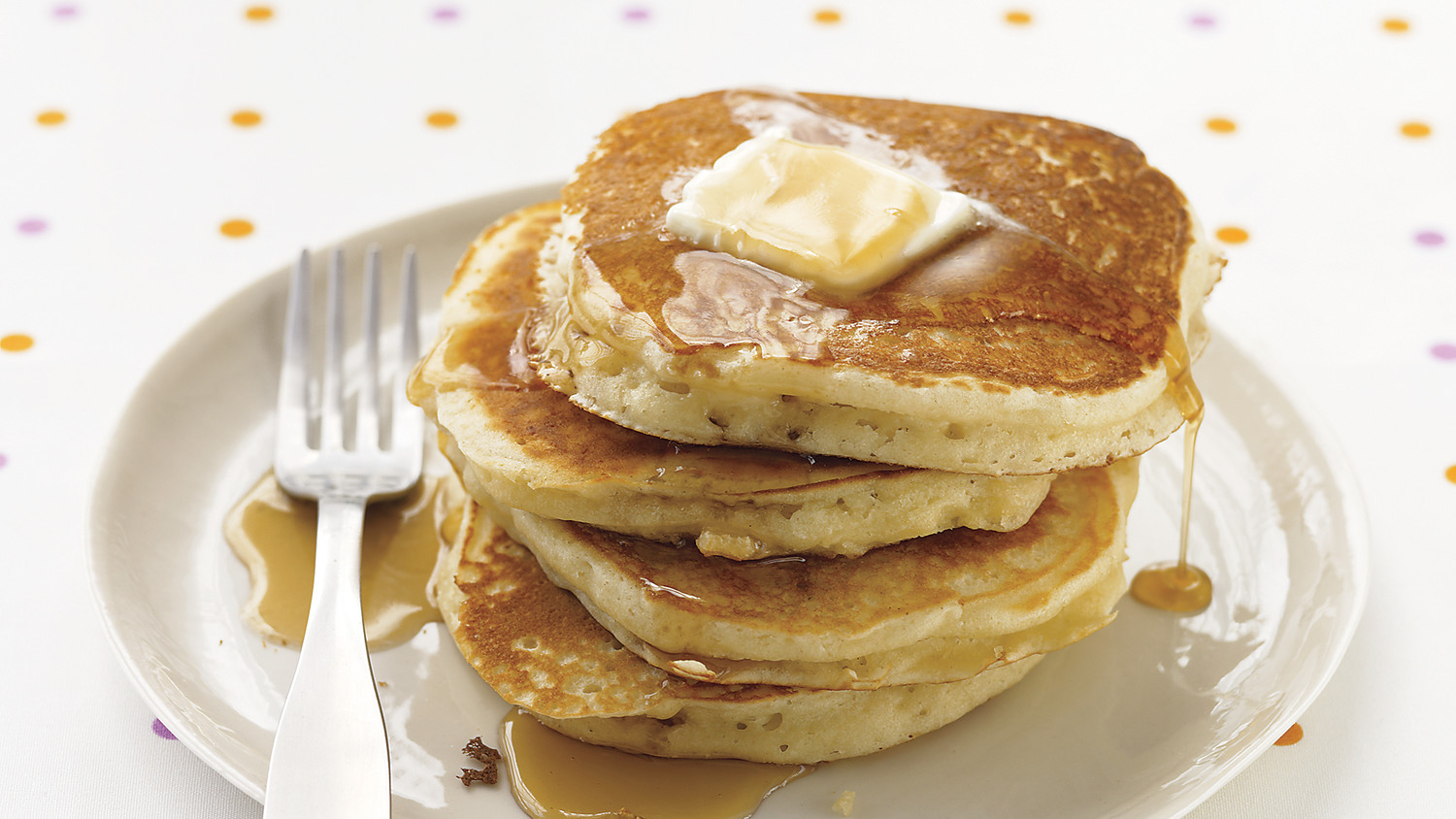 Can you believe it will be March this Sunday! Let's hope for NO SNOW. Whatever the weather, come to Church and enjoy free food and fellowship as part of our First Sunday breakfast tradition. Eggs, sausage, bacon and pancakes to feed your body with fellowship and Holy Eucharist to feed your soul.
See you Sunday!
LENTEN AND EASTER SCHEDULE
LENT Schedule:
Every Friday: Stations of the Cross and Rosary at 12:15 pm in the nave

Holy Week services Monday through Friday, all starting at 7:00 pm
Easter Sunday:

One service at 10:30 am
NO Sunday evening service
REMEMBER ASH WEDNESDAY NEXT WEEK WITH SERVICES AT 12:15 and 7:00 PM
A MESSAGE FROM FR. DAVID+
Confirmation and Reception
We will begin our Confirmation-Reception classes (catechesis) this Sunday March 3 after the 10:30 service downstairs in the children's Sunday school-chapel room. Each class will last roughly 90 minutes. Folks ages 12 and older, and any others interested in taking these classes are encouraged to do so. The classes will cover discovering our place as Christians in God's church to include history of the Episcopal Church, church doctrines, teachings and traditions. People (candidates) intending to be received or confirmed are asked to consider a person who can serve as their mentor through this time of discernment and education. A mentor can be an adult friend, member of the church or adult family member. Mentors should serve as supporters and ones that you as candidates can ask questions, and share your journey through this discerning process. Mentors will be with you throughout the process and be with you at the Confirmation service when you are blessed by the Bishop. Below is an explanation describing our Episcopal path towards Confirmation and Reception:
The sacramental rite in which the candidates "express a mature commitment to Christ, and receive strength from the Holy Spirit through prayer and the laying on of hands by a bishop" (BCP, p. 860). Those who were baptized at an early age and those baptized as adults without laying on of hands by a bishop are expected to make a mature public affirmation of their faith, recommit themselves to the responsibilities of their baptism, and receive laying on of hands by a bishop (BCP, p. 412). Adults baptized with the laying on of hands by a bishop are considered to be confirmed.
The Prayer Book rite for Confirmation includes forms for Reception and the Reaffirmation of Baptismal Vows. In some dioceses, those who have already made a mature Christian commitment in another denomination are recognized as members of the one holy catholic and apostolic church, and received into the fellowship of the Episcopal Church and the Anglican Communion. In other dioceses, those who have been sacramentally confirmed in the Roman Catholic or Orthodox churches are received and others are confirmed. Those who have returned from a time of religious inactivity to an active practice of faith may publicly reaffirm their baptismal vows. Others who have experienced a renewal of faith or desire to renew their Christian commitment may also reaffirm their baptismal vows. Reaffirmation may be repeated, depending on the pastoral needs of the person.
Preparation for Confirmation/Reception/Reaffirmation should help the candidates discover the meaning of Christian commitment in their lives, and explore ways that their Christian commitment can be lived. This preparation may draw upon the baptismal covenant (BCP, pp. 416-417) and An Outline of the Faith (BCP, pp. 845-862).
Confirmation, Reception, and Reaffirmation are rooted in the baptismal covenant. Candidates for Confirmation, Reception, and Reaffirmation are presented in separate groups by their presenters. Candidates may have individual presenters who will support them in their Christian life by prayer and example. It is not necessary that the presenters be members of the clergy. The candidates reaffirm their renunciation of evil, and renew their commitment to Jesus Christ. They reaffirm the promises made by them or for them at the time of baptism. Those present in the congregation promise to do all in their power to support the candidates in their life in Christ. The bishop leads the congregation in renewing the baptismal covenant. The bishop lays hands on each candidate for Confirmation. The BCP provides specific prayers to be said by the bishop for Confirmation, for Reception, and for Reaffirmation. The bishop may shake hands with those who are being received to welcome them into this communion, and the bishop may lay hands on them in blessing. The bishop may also bless those who reaffirm their baptismal vows.
The Episcopal Church's theology of Confirmation has continued to evolve along with its understanding of baptism. Confirmation is no longer seen as the completion of Christian initiation, nor is Confirmation a prerequisite for receiving communion. Baptism is full initiation by water and the Holy Spirit into Christ's body the church (BCP, p. 298). Accordingly, Confirmation has been increasingly understood in terms of a mature, public reaffirmation of the Christian faith and the baptismal promises. Some dioceses require that candidates for Confirmation be at least twelve years old to insure that the candidates are making a mature and independent affirmation of their faith.
SHROVE TUESDAY EVENT
Next Tuesday, March 5 at 6:30 pm
Join us for a new type of Shrove Tuesday! Instead of pancakes (which we'll have on Sunday), enjoy jambalaya or shrimp etouffee along with salad and other fixins with a Mardi Gras theme.
Y'all please come! Next Tuesday evening March 5 at 6:30 pm to 8:00 pm in the Undercroft.
BRING LAST YEAR'S PALM BRANCHES TO CHURCH TO BE BURNED ON SHROVE TUESDAY FOR USE ON ASH WEDNESDAY.
ACOLYTE TRAINING
Saturday, March 9 at 9:00 am
Anyone interested in being an acolyte is asked to come to a training session on Saturday, March 9, beginning at 9:00 am and ending by noon. Refreshments and lunch will be provided.
Training will be in the nave. All youth current acolytes are asked to attend. Please see Fr. David if you have questions.
SUNDAY EVENING SERVICE
Please join us for our Sunday evening service
at 5:30 pm. Worship consists of liturgy of the word with music and Eucharist following the
Enriching Our Worship
settings. Candle light, Icons, occasional incense and a casual setting are highlights of this new service. A light reception follows with relevant scripture discussions.
A message from the Lingrel family
Dear church family - thank you for the lovely picture of the church - all your warm wishes and thoughts that you added to the back and on the card fill our hearts with love. We came to the church 19 years again and we felt right at home - we truly found a family with you all. We will miss you, but as with all family and friends you are all welcome to stop in to visit.
Call us if you are in the area and we can get together - 816-679-4686
Love you all and will miss you!

Ray & Frances
Girl Scout Recognition this Sunday, March 3
Weekly Bible Study
Join us every Wednesday at 1:00 pm and the 1st and 3rd Wednesdays at 7:00 pm for Bible Study.
Stations of the Cross/Rosary
Every Friday during Lent at 12:15 pm, March 8 - April 19.
Save items for our Summer Garage Sale
We are planning a large Church Garage Sale on June 14-15.. Please save your items now for donation later this year!
FINDING FAITH THROUGH FICTION BOOK CLUB

Monday, March 4 at 7 pm
Finding Faith through Fiction Book Club
will meet on
Monday, March 4
at 7:00 pm in the undercroft at the Church. This month's
reading is
Return to Me
by Lynn Austin.
After years of watching his children and grandchildren wander from their faith, Iddo's prayers are answered: King Cyrus is allowing God's chosen people to return to Jerusalem. Jubilant, he joyfully prepares for their departure, only to learn that his family, grown comfortable in the pagan culture of Babylon, wants to remain.
Bringing to life the biblical books of Ezra and Nehemiah,
Return to Me
tells the compelling story of Iddo and Zechariah, the women who love them, and the faithful followers who struggle to rebuild their lives in obedience to the God who beckons them home.
COMING UP
Important events and dates
Friday, March 1:
Family BINGO night in the undercroft at 6:30 pm
Sunday, March 3: Confirmation class begins; Girl Scout Recognition Sunday

Monday, March 4: Finding Faith through Fiction Book Club at 7:00 pm

Tuesday, March 5: Shrove Tuesday Mardi Gras at 6:00 pm.

Sign up for dinner choices on the bulletin board



Wednesday, March 6: Ash Wednesday with

imposition of ashes and Eucharist at 12:15 pm and 7:00 pm
Saturday, March 9: Acolyte Training from 9 am to Noon for anyone 8 years old and up; refreshments and lunch provided
Tuesday, March 12: LunchBunch at Los Cabos at 11:30 am

Wednesday, March 13: Blue Springs Ecumenical Lenten Program Series begins
Thursday, March 14: Vestry meeting at 7:00 pm (note change in date due to Lenten Series)