Episcopal Church
Blue Springs, Missouri 64015
WINTER CLOTHING DONATIONS
Necessity Pantry expands outreach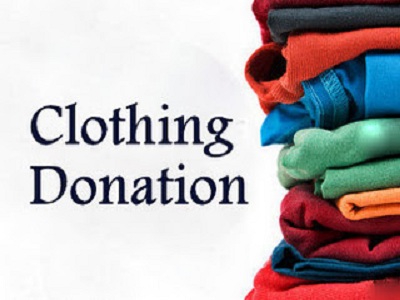 Do you have clothes just "hanging around" that you don't use anymore? The Necessity Pantry is asking for winter clothing, which will be given for free to those who come to the pantry to get food and personal products.
If you have donations, please leave them in the Outreach room, which is located next to the staircase downstairs. Thank you for your generosity!
NECESSITY PANTRY NEEDS FOR FEBRUARY
Please bring donations to Church
The Necessity Pantry, an outreach ministry of the Episcopal churches of eastern Jackson County, is requesting donations of canned fruit, soups, bar soap, men and women's
deodorant, toothbrushes/toothpaste, feminine pads and
Depends of all sizes.
Monetary gifts are also gratefully
appreciated.
One hundred fifty families were served
In January.
FINDING FAITH THROUGH FICTION BOOK CLUB

Next meeting at 7 pm on March 6


The Finding Faith Through Fiction Book Club will next meet on Monday, March 6 at 7 pm in the Undercroft to discuss the book

"The Dovekeepers"

by Alice Hoffman.



This book is Alice Hoffman's most ambitious and mesmerizing novel intricately woven in biblical history, with a devotion and seriousness of purpose.



SOLES-4-SOULS RETURNS
Shoes accepted beginning March 1
During Lent (Wednesday, March 1 through Maundy Thursday, April 13), we will collect used footwear in

any condition

!
Please place your donated shoes in a designated box that will be placed in the Narthex.
Members of the Outreach Committee will pack, count, and deliver them to All Saints Lutheran Church which will deliver them to the collection site for Soles for Souls. This organization will repair and pass on the footwear to those who have none.
CONFIRMATION CLASSES
Starting this Sunday, February 12 and continuing through March 26, Fr. David will provide classes for anyone seeking to be confirmed or received into the Episcopal Church.
Each session will start shortly after the end of the 10:30 am service and will last approximately one hour. Youth confirmation is for age groups 11 years of age and older. Individuals who attended the fall program are already eligible to be confirmed and received and do not need to attend these classes.
EVANGELISM WORKSHOP ON SATURDAY, FEB. 18
Register now for an opportunity to respond to the call of our Presiding Bishop, The Most Rev. Michael Curry, to become a part of the "Episcopal Branch of the Jesus Movement".

The Rev. Canon Stephanie Spellers (the Presiding Bishop's Canon for Evangelism) and Evangelist Carrie Headington from the Diocese of Dallas, will be offering Evangelism training in advance of Presiding Bishop Curry's visit to the diocese in May,
This event is free. Please contact Fr. David or Elaine Gilligan to attend and carpool to the Cathedral for the training.
BISHOP FIELD VISITATION ON
SUNDAY, FEBRUARY 19
One Service Only at 9:30 am
Bishop Marty will be with us for one service that will start at 9:30 am on Sunday, February 19, followed by a reception and mingling.
Please complete the forms provided in the pews with questions and comments you would like the Bishop to address during the reception time.
Parishioners are asked to bring finger foods to share.