Episcopal Church
Blue Springs, Missouri 64015
Saturday, September 21, 2019
WELCOME FR. MARK McGUIRE +
We welcome Fr. Mark to Resurrection this Sunday while Fr. Lynch attends Cursillo.
CHILI COOK OFF AND PIE AUCTION
Next Saturday, September 28 at 5:30 pm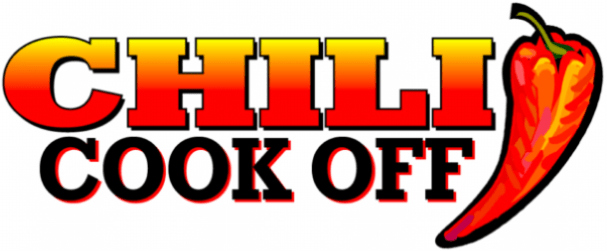 Please join us next
Saturday, September 28
at
5:30 pm
for a parish
Chili Cook Off
and
Pie (baked goods) Auction.
Everyone who attends will be able to vote on their favorite chili with money
and the winner will get a prize The pies and baked goods will be auctioned off and the money given to the church.
FROM FATHER DAVID +
Remembering our Apostle Matthew
At the time that Jesus summoned him to follow Him, Matthew was a publican, that is, a tax-collector for the Romans. His profession was hateful to the Jews because it reminded them of their subjection; the publican, also, was regarded by the Pharisees as the typical sinner. St. Matthew is known to us principally as an Evangelist. He was the first to put down in writing our Lord's teaching and the account of His life. His Gospel was written in Aramaic, the language that our Lord Himself spoke.
No one was more shunned by the Jews than a publican, who was a Jew working for the Roman enemy by robbing his own people and making a large personal profit. Publicans were not allowed to trade, eat, or even pray with others Jews. One day, while seated at his table of books and money, Jesus looked at Matthew and said two words: "Follow me." This was all that was needed to make Matthew rise, leaving his pieces of silver to follow Christ. His original name, "Levi," in Hebrew signifies "Adhesion" while his new name in Christ, Matthew, means "Gift of God." The only other
outstanding mention of Matthew in the Gospels is the dinner party for Christ and His companions to which he invited his fellow tax-collectors. The Jews were surprised to see Jesus with a publican, but Jesus explained that he had come "not to call the just, but sinners."
St. Matthew is known to us principally as an Evangelist, with his Gospel being the first in the New Testament. His Gospel was written in Aramaic, the language that our Lord Himself spoke and was written to convince the Jews that their anticipated Messiah had come in the person of Jesus.
Not much else is known about Matthew. According to tradition, he preached in Egypt and Ethiopia and further places East. Some legends say he lived until his nineties, dying a peaceful death, others say he died a martyr's death.
In the traditional symbolization of the evangelists, based on Ezech. 1:5-10 and Rev. 4:6-7, the image of the winged man is accorded to Matthew because his Gospel begins with the human genealogy of Christ.
O God, who with untold mercy were pleased to choose as an Apostle Saint Matthew, the tax collector, grant that, sustained by his example and intercession, we may merit to hold firm in following you. Through our Lord Jesus Christ, your Son, who lives and reigns with you in the unity of the Holy Spirit, one God, for ever and ever.
BLESSING OF THE ANIMALS - INVITE OTHERS!
Saturday, October 5 at 10:00 am
Celebrate the Blessing of the Animals starting at 10:00 am in the church parking lot on Saturday, October 5.
This celebration has a long tradition in our church and follows the actions of St. Francis of Assisi.
Any pet is appropriate for blessings, from spiders to horses and all creatures in between. Even a child's "stuffed pet" is welcome for blessings. This event will also recognize the loss of a pet companion who is remembered and missed.
Furry Kids' Refuge, a local no-kill rescue organization, will be on hand to help us celebrate the day. In support of this organization, attendees are encouraged to donate an item from their "wish list" (
click here to see
).
This wonderful event is meant to be shared with our community. Please invite others via Facebook and other social media.
INQUIRERS AND RECEPTION CLASS
Classes presented after the 10:30 am service
Classes will continue on September 29 to learn more about the Episcopal Church, its tradition and history. Everyone is welcome.
Classes are presented in the

Children's Sunday School room

after the 10:30 service (12:00 pm)

. Sessions last approximately an hour and half until

1:30 pm

.
Sept. 15 Introductions and Church History
Sept 29 Holy Scriptures / Holy Sacraments
Oct. 6 Book of Common Prayer/Episcopal Tradition
Oct 13 Liturgy and Worship and Music
Oct 20 Prayer and Meditation
Oct 27 Church Structure and Wrap Up
These classes are intended for

all

to participate. Children ages 16 and above will be eligible for Confirmation following these classes.
Adults
seeking to be confirmed or received will be eligible following these classes
Questions will be encouraged and discussion expected.
Hand out materials will be provided and taking notes is encouraged.
Refreshments will be provided
Confirmation/Reception is on
November 2, 2019 at St. Matthew's Episcopal Church in Raytown at 4:00 pm.
CAN SOMEONE HELP?
Special Request from a parishioner
Hi, Fr. David:
On Saturday of Labor Day weekend, my car's timing belt broke. And the radiator developed a small leak. And...well, that car is dead in the water. Actually, in a coma at my mechanic's parking lot. I'm looking at possible options to . . . keep my position as a . . . I've been working in this position since last summer. I drive all over the Northland and even up to Maryville. The repairs will amount to nearly $3,000 so that's not my first option. It's not off the table, though, since the car is still viable otherwise.

Here's my request. Would you be willing to . . .see if anyone might have a second or third car they would loan, lease or sell? I'm not sure how much I could pay but I'd be happy to negotiate if there's an able and willing car owner available. I'm throwing out my net and hoping a car will come up in it.

. . . I thought that the more people could know, that one person might match up with what I'm trying to do. Anyone may call any time.
Please contact Fr. David if you can help.

Chili Cook-off and Dessert Auction
on Saturday, September 28 at 5:30 pm.
Blessing of the Animals on Saturday, October 5 at 10:00 am.
Garden Angels needed to help maintain our flower garden and grounds. Please contact Gabe Conn to assist.

Resurrection Outreach and Servant Ministry
pages are in the narthex. Please take time to take a sheet and identify a ministry that appeals to you and become a servant minister.
Necessity Pantry:
CANNED GOODS ARE NEEDED, including veggies such as corn, green beans and peas as well as fruits.
Monetary gifts are also gratefully accepted. Last week Resurrection members donated $190. The pantry is also looking for volunteers on the 2nd Tuesday (4-6 pm) and the 3rd Saturday (10 am - noon) of each month. Call Pat Carle to help.
Save Best Choice labels and Boxtops for Education
Please clip and save Best Choice brand UPC labels and the Boxtops for Education for Resurrection. Collection containers are located in the Narthex.
Bible Study every Wednesday afternoon at 1 pm in the Undercroft.