Episcopal Church
Blue Springs, Missouri 64015
SEE US ON FACEBOOK LIVE.
| | |
| --- | --- |
| | |
| | Third Sunday after Pentecost |
Holy Eucharist at 10:30 am
Weekday services:
T
uesday: Morning Prayer at 10:00 am
Wednesday: Noonday Prayer at 12:00 noon
Thursday: Evening Prayer at 7:00 pm
Friday: Morning Prayer at 10:00 am
Saturday: Compline at 9:00 pm
I ASK FOR YOUR PRAYERS.
Over the last several months we have experienced very unsettling times. These times have caused a myriad of reactions from all angles of our thoughts, emotions and behaviors. As a priest, your priest and one who manages a balancing act to address what I feel is important to our parish and our community regarding justice, equality and the dignity of all people; I am also human with my own opinions.
It has been brought to my attention that some of my comments of late have implicated our needs as individuals to ask for forgiveness and to apologize for the actions of the Episcopal Church. Let me note that I am unaware of any individual in our parish community who by their personal actions have required any individual to make an apology or to ask for forgiveness for injustices or actions from the past. As Caucasian people and people of color, the actions of the communities of our previous generations does not implicate or make complicit who we are today if we have not been unjust or have not followed our Christian Baptismal Covenant.
So, let me state firmly, I apologize to any and all who have been uncomfortable with my statements, either in writing or from the church nave. My intent and focus has been to represent the Episcopal Church. My comments calling for reform and upholding justice pertains to the sins of the church as a whole, not the individual parish of Resurrection-Blue Springs, or any individual. We are ALL children of God, created equally, and are meant to live together with dignity and respect. This is and has been what I have been called to uphold and live into as a baptized Christian and especially as an ordained minister. So to this end, I ask your prayers for me, our ministry together, our journey together through these changing and demanding times, and for each other, that by God's grace and the guidance from our Savior Christ and the Holy Spirit we may all know one another to be our brother and sister in God's creation.
Eternal God, in whose perfect kingdom no sword is drawn but the sword of righteousness, no strength known but the strength of love: So mightily spread abroad your Spirit, that all peoples may be gathered under the banner of the Prince of Peace, as children of one Father; to whom be dominion and glory, now and forever. Amen.
BE THE CHANGE YOU WISH TO SEE IN THE WORLD
.
From: Kim Snodgrass, Assistant to Bishop Martin Field for Christian Formation.

| | |
| --- | --- |
| | |
| Prayer for racial justice by Sylvia Gaitan, St. Augustine's Kansas City | |
If you've been spending the last week wondering how to be a positive force working towards a world where pain and suffering isn't caused by a fellow human there are answers - and most of them involve conversation and education.
We don't understand what we don't know.
With so many resources about anti-racism, I encourage you to

just pick one

and take a step towards your growing edge, the place inside you that wants change but is scared or uncertain how to make change happen.
Now is the time to ask -

how am I loving, liberating,

and life-giving? Just one of the following anti-racism resources below can help us be an agent of change at home, at work, at school, in our community, and around the world. Check for updates each week for organizations, books videos, films, and podcasts.
Embrace Race
offers many tips for choosing books that help parents to raise anti-racist children
Christianity is about transformation and every single human being has work to do.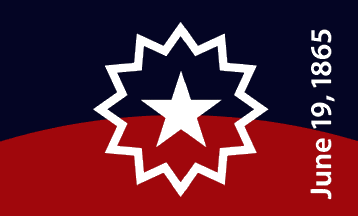 In 2015, the 126
th
Diocesan Convention passed a resolution regarding the response of the Episcopal churches
in West Missouri to
the ongoing sin of Racism. One of the
provisions was the use of the service
closest to "Juneteenth" as an
opportunity to remind ourselves of the
constant vigilance needed to address
racism. The provision called for
"liturgical resources" to be provided
from the Diversity and Reconciliation
Commission for use to the wider
diocese.
The commission offered the use of a special "Confession and Absolution" reproduced below
(adapted from
Seeing the Face of God in Each Other
).
All:
In this worship and when we leave this place, we pray for more than conviction. We pray, O
Lord, for change. Change the easy peace we make with ourselves into discontent because of the
oppression of others. Change our tendency to defend ourselves into the freedom that comes
from being forgiven and empowered through your love. Change our need for disguises, excuses,
and images into the ability to be honest with ourselves and open with one another. Change our
inclination to judge others into a desire to serve and uplift others. And most of all, Lord, change
our routine worship and work into genuine encounter with you and our better selves so that our
lives will be changed for the good of all. Take heart: God's Spirit empowers us to move from the ways of death to the ways of new life.
Our sins are forgiven. Let us f

orgive one another and give ourselves to one another in joyful
community of justice and peace.
Juneteenth, also known as Juneteenth Independence Day or Freedom Day, is a holiday that
commemorates the announcement of the abolition of slavery in Texas in June 1865, and more
generally the emancipation of African-American slaves throughout the Confederate South.
Celebrated on June 19,
Juneteenth
is recognized as a state holiday or special day of observance
in most states.
In practice, the Emancipation Proclamation only freed persons held in
Confederate States who were either behind the Union lines or close enough to take advantage
of the Union advance.
Therefore, the news and practice of freeing enslaved people moved
slowly. The date marks the moment when the news of the end of the Civil War and the
complete emancipation of all slaves was announced in Galveston, TX on June 19, 1865, over two
months after the surrender of General Lee at Appomattox Courthouse in Virginia. We mark this
moment as a Church not only as the end of the institution of American slavery, but also in the
spirit of reconciliation and new life as we journey together towards togetherness and
community.
PLANS FOR REOPENING OUR PARISH CONTINUE.
As the COVID virus takes its course, and when the numbers continue to show a consistent decrease in our part
part of Jackson County, I will feel more confident about opening our parish doors.
In the meantime, the church is getting prepared for that opening. Thanks to our Vestry
and emergency planning committee, we are establishing practices and guidelines for the church
to follow based on guidance from the Diocese, CDC and other agencies to identify right
practices and precautions as we welcome people back into confined spaces.
So, beginning on June 28
th
, and as the weather permits, I would like to have services in our
church yard again. We will also continue broadcasting our services at our usual service times
starting with Rite I Eucharist at 8:00 am and Rite II at 10:30 am. I would also like to consistently
offer a ZOOM fellowship period between those services at 9:30 am. Each service will be
broadcast as we are currently doing over Facebook and hopefully now also on our You Tube
channel. (Episcopal Church of Blue Springs, MO)
EXPRESS YOUR CONCERNS BEFORE YOU DECIDE TO COME BACK TO CHURCH.

The re-opening planning team is interested in your suggestions and concerns that you would
like addressed before you decide to come back to the church building for services. Please email
Richard Conn at
randgconn@sbcglobal.net
with your comments and ideas.
TRINITY INDEPENDENCE NEWS.
Mother Kary Mann of Trinity, Independence, was recently diagnosed with COVID-19. Kary has contacted her personal physician and is currently under self quarantine. I ask you to refrain from physical contact with Mother Mann and (unfortunately) with any members of Trinity Church for the next period of time. If you have recently been physically near any Trinity folks, you may want to avail yourself of COVID-19 testing. As you might guess, Trinity Church is now closed. In-person worship, which had restarted, has been canceled anew for the foreseeable future. Please
keep Mother Kary in your personal and parochial prayers. Her condition is not critical, but it's still frightening. May the Lord lift up his countenance upon her and give her peace with complete and speedy healing.
From the DWMO's Diversity and Reconciliation Commission
ATTEND ONLINE BOOK STUDY SESSIONS.
The Diversity and Reconciliation Commission has had to postpone its workshops due to COVID-19. To continue our work until we are able to meet together in person, everyone is invited to join in online book study sessions.
As we fight COVID-19 and many are temporarily out of work and/or have lost their jobs, a Minnesota man named George Floyd was brutally killed. Our country is in complete turmoil.
This is not the only incident that has shown its ugly head of racism. It happened to Breonna Taylor on March 13 in Kentucky. It happened to Ahmaud Arbery on February 23 in Georgia. Racial terror in this form has occurred for many years. It extends back to the lynching of many blacks slaves. It's not just our present or our history. It is part of the fabric of American life.
There has never been a more relevant time to help our churches strengthen their understanding around issues of diversity, equity and inclusion.
Please join us in these book study sessions, which will be held online via Zoom. We will follow up with those interested in attending with a Doodle poll to determine the best time to hold the study sessions.
Book One - Just Mercy by Bryan Stevenson
Just Mercy
is a story of justice and redemption. It is a powerful, true story about the Equal Justice Initiative, the people they represent, and the importance of confronting injustice. Just Mercy has been adapted into a feature film. It tells the true story of Walter McMillian, who, with the help of young defense attorney Bryan Stevenson, appeals his murder conviction.
In a 2017 interview, when asked why he wrote the book, Stevenson responded, "Well, I wrote
Just Mercy
because I think that our criminal justice system, and what happens to millions of people in this country is largely unknown. We literally have walls blocking people from seeing what happens inside jails and prisons, and these trials take place in largely empty courtrooms."
The
New
York Times
wrote, "
Just Mercy
a memoir, aggregates and personalizes the struggle against injustice in the story of one activist lawyer. Bryan Stevenson grew up poor in Delaware. His great-grandparents had been slaves in Virginia. ... McMillian's ordeal is a good subject for Stevenson, first of all because it was so outrageous."
If you are interested in these study sessions, please respond before July 1, 2020, via e-mail or phone to:
sbolden2@comcast.net
or (816) 560-1656, providing your name, address, phone number and e-mail address. Y
ou can purchase the book in hardcopy or e-book format from
Amazon
or from any bookstore. If you like you can also obtain it from your local library.
From Presiding Bishop, Michael Curry:
"Love, as Jesus teaches, is action like this as well as attitude. It seeks the good, the well-being, and the welfare of others as well as one's self. That way of real love is the only way there is."
Please join us as we work to eradicate racism in this country.
Shirley Bolden is the Chair of the Diversity and Reconciliation Commission in the Diocese of West Missouri.
Non-symptomatic people are infected with COVID-19 but not showing any symptoms of the virus.
Non-symptomatic people can be divided into two groups: (a) Pre-symptomatic -- people who are infected that will eventually develop symptoms; and (b) A-symptomatic -- people who are infected but will never develop symptoms.
Ample evidence shows Pre-symptomatic people commonly infect others. However, there is
confusion regarding the transmission of COVID-19 in A-symptomatic people because of a recent statement by the World Health Organization.
The reality is there is not enough data to know for certain right now. About 45% of A-symptomatic people never become symptomatic and it is impossible for anyone to determine whether someone is Pre-symptomatic or A-symptomatic.
Therefore, your behavior should be the same, It is essential to continue standard public health measures of wearing masks, social distancing, good hand hygiene and assessing your personal risk of participating in activities.
THANKS FOR YOUR HARD WORK.
Drive by the church and through the church parking lot to admire the work done by our Gardening Angels!
The beauty is astounding and is the result of the TLC by the gardening volunteers that water, weed and plant.
Blessings to these Angels!