Episcopal Church of the Resurrection
1433 NW R.D. Mize Rd.; Blue Springs, MO 816-228-4220
"Hazardous Saints" Lenten Adult Forum continues this Sunday at 9:15 am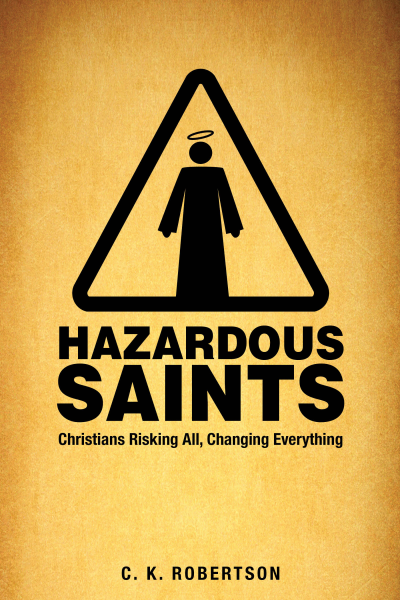 Join us this Sunday morning at 9:15 am for the continuation of our engaging discussion regarding the lives of six Christian "saints" who risked all for the sake of the gospel.

Like Jesus, in whose footsteps they followed, each of the persons featured: Barnabas, Francis of Assisi, Thomas Cranmer, Sojourner Truth, Dorothy Day, and Oscar Romero, were change agents in their time. They made the powerful uncomfortable while making a difference in the lives of those around them. This program helps us to consider how we all can reflect the love of Christ in creative and intentional ways.
Game Night tomorrow 6:30 - 8:30 pm
Our inaugural game night last month was such a success that we are repeating it again. Bring your family and friends to the Church this Friday, February 19 from 6:30 to 8:30 pm for some wholesome fun and fellowship.
We'll have plenty of games to choose from, all you need to do is bring yourself and some refreshments to share.
Finding Faith Through Fiction
Book Club
If there is interest, we will form a book club that will read and discuss the spiritual content of novels and stories chosen by the group. We will begin by spending a little time with Father Tim in Mitford and read "At Home in Mitford" by Jan Karon. We should begin some time after Easter.
Look for a sign-up sheet on the bulletin board or let Jan Brill know if you are interested at janice_brill1@hotmail.com or 816-286-0380
Eucharistic Visitor Training Sat., Feb. 27
The Diocese will be conducting Eucharistic Visitor Training on February 27th from 10:00 am to 1:00 pm at the Church of the Resurrection.
This training will be conducted by Deacons in our Deanery and is specifically for those who desire to take communion following our services to those in hospitals, at home or in a nursing facility. This differs from the role of Eucharistic Minister, who serves at the Table with the Priest during worship.
If you have an interest and feel called to serve, please email Fr. David at rector@episcopal-bluesprings.org or call him at the church office 816-228-4220 to attend and learn more.
Necessity Pantry Ingathering this Sunday Feb. 21

This Sunday is our monthly in-gathering of needed items for the Necessity Pantry, a joint ministry of the Episcopal churches in Eastern Jackson County.
This month the pantry asks for your generous contributions of canned vegetables and soups, peanut butter, diapers (sizes 3,4,5), feminine pads, Depends (sizes S/M) bar soap, toothpaste and toothbrushes as well as hot and cold cereal.
All donations are gratefully received and monetary gifts are especially appreciated!

Lent Madness: Who will win the Golden Halo?
Lent Madness began in 2010 as the brainchild of the Rev.
Tim Schenck
in seeking a fun, engaging way for people to learn about the men and women comprising the Church's Calendar of Saints.
Thirty-two saints are placed into a tournament-like single elimination bracket. Each pairing remains open for a set period of time and people vote for their favorite saint. Sixteen saints make it to the Round of the Saintly Sixteen; eight advance to the Round of the Elate Eight; four make it to the Faithful Four; two to the Championship; and the winner is awarded the coveted Golden Halo. Play the game on-line and see who will win the Golden Halo!
Praying of the Rosary and Stations of the Cross during Lent
Join us tomorrow and every Friday during Lent beginning at 11:30 am with the praying of the rosary followed by Stations of the Cross at noon.
Please bring your rosary if you have one (a few will be provided.)