Episcopal Church
Blue Springs, Missouri 64015
FROM FR. DAVID +
As I spent time with my brother in Michigan this week, I thank you all for your prayers for travel and safety. Time with family is invaluable and as we grow in years, we appreciate all the time we can get with each other. This is certainly the case with sharing time with my bother. I daily reflect on what exactly God is wanting me to do with my life and what it is I expect God to be for me. I invite you to ask the same questions of yourself and as you read this week's edition from Fr. Jay Sidebotham, I expect you can find yourself asking similar questions.
Fr. David +
_______________________________________
From February 3, 2020 edition of "Monday Matters"
What does God want from us?
That question gets asked in a variety of ways in the Bible, and in life. What does the Lord require of you? (Micah 6:8) What must I do to inherit eternal life? (Matthew 19:16) What must I do to be saved? (Acts 16:30) One friend offered this variation of the question with a bumper sticker on his bulletin board: How much sinning can I do and still go to heaven? One way or another, we all may wonder what's expected of us.
There are several places in the psalms where it seems that what God wants from us is referred to as a sacrifice of thanksgiving. Check out a few examples in the column on the left. I ran across that phrase last week. I've been puzzling about those two words put together.
I get the thanksgiving piece. It's a growth opportunity for me, to deepen in gratitude. I try to be intentional about it, whether it's giving thanks for 5 things a day or 100. I know that such a frame of mind is a good way to live. I'm working on living into that knowledge. Blessings surround us. When we recognize them as gifts, we are led in healthy pathways.
But in what sense is thanksgiving a sacrifice? What comes to mind when you think of sacrifice? Is it about offering? Is it about suffering or deprivation? Is it putting your agenda on backburner? Is it putting something to death? It can easily shift into teeth-gritting Christianity, that un-attractive way of being that says: "Look, O Lord, at all that I have done for you! Look at how much better I am than the rest of the losers around me! How lucky you are to have me on the team!"
When I think of thanksgiving as sacrifice, I wonder if it's a matter of surrendering the notion that it's all up to us. Maybe the sacrifice is a recognition that we are who we are because of grace, lest anyone should boast. Maybe the sacrifice of thanksgiving is giving God praise (a.k.a., credit), letting go of the illusion that we merit the goodness we've received, by virtue of our virtue, as if it's a reflection on our particular magnificence. (Such an attitude is not only unattractive. It also separates us from each other.) My wife and spiritual advisor reminds me that ego is really an acronym: edging God out. When we sacrifice the notion that God owes us something, as tempting as that may be, when we simply give thanks, maybe that's what God wants from us.
Here's another way to think about. (In case you haven't figured it out by now, I haven't figured this out.) Maybe it's biblical irony, noting that thanksgiving is anything but sacrifice. That's just another way of saying that all is grace. Maybe a framework that looks at all of life with thankful heart puts to death the idea of sacrifice. God has no interest in our efforts to be more miserable than thou. Jesus came to break that news to us. God is about bringing things to life, not putting things to death.
One of the places that the language of sacrifice of thanksgiving emerges is in the eucharist, in the prayer we say over bread and wine. When we come to worship, when we come to remember what God has done for us, that is the offering God desires. That memory portion of the eucharistic prayer has a technical, Greek name: anamnesis. Not amnesia. Not forgetting. Maybe all God wants from us is to not forget that we have been blessed and are being blessed and will ultimately be blessed forever and that there will be enough blessings to share them with others.
If we can live with that sense of blessing, offering that sacrifice of thanksgiving, we are free to experience all that God has intended for us from the time of creation when God looked at the creation of humankind and said: This is all very good.
We celebrate the memorial of our redemption, O Father, in this sacrifice of praise and thanksgiving. Recalling his death, resurrection and ascension, we offer you these gifts. We celebrate the memorial of our redemption, O Father, in this sacrifice of praise and thanksgiving. Recalling his death, resurrection and ascension, we offer you these gifts.
- F

rom Eucharistic Prayer A in the Book of Common Prayer
VALENTINE'S DAY DINNER
Saturday, February 15 at 6:00 pm
Share a Valentine's Day dinner with your special loved one
and
your Resurrection friends on
Saturday, February 15
in the undercroft beginning at
6:00 pm
.
The Conn's will host this special event with Chef Rich in control of the menu. A freewill donation will be accepted to benefit church projects. Wine by the glass will be available for sale at only $2 each.
WEIGHT LOSS TALK
Friday, February 21 at 7:00 pm
Everyone is welcome to attend a talk by parishioner Dr. Tess Garcia about obesity on Friday, February 21 at 7:00 pm in the Undercroft. Hear about the overweight conditions that keep people from losing weight and the truths that will help you lose weight successfully.
No reservations necessary.
ACOLYTE TRAINING
Sunday, February 23 at 11:45 am
Current Acolytes and anyone wishing to become an Acolyte should plan to attend a short training session on Sunday, February 23 following the 10:30 am service.
Please see Lisa Twitty or Fr. David for additional information or questions.
BOOK CLUB MONTHLY MEETING
Monday, March 2 at 7:00 pm
Please join the Book Club on Monday, March 2 at 7:00 pm in the Undercroft to read this month's book: In This Moment by Karen Kingsbury. All are welcome!
From #1
New York Times
bestselling author Karen Kingsbury comes a brand-new Baxter Family novel about a beloved high school principal who starts a Bible Study to improve the lives of his struggling students, only to become the national focus of a controversial lawsuit.
CPR/AED CLASS
Saturday, March 7 at 9:00 am
Fr. David will present a CPR/AED course for all who would like to learn these life saving skills on Saturday, March 7 from 9:00 am to 1:00 pm.
A donation of $20.00 will cover the cost for books and supplies. This course will be an American Heart Association Family and Friends course. All AHA courses are recommended to be repeated on a two year cycle to help maintain knowledge and skill retention. So, if you haven't ever taken a CPR class or its been longer than two years, it's time to take one! A sign-up sheet will be located in the narthex.
THE NEW THEATRE & RESTAURANT
Dinner and Show on Thursday, March 26 at 6:30 pm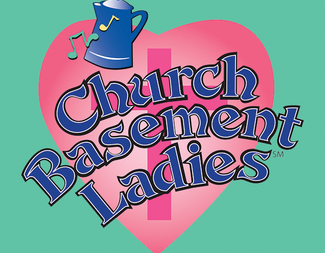 Resurrection members will travel to the New Theatre & Restaurant in Overland Park on
Thursday, March 26
to see
Church Basement Ladies
starring Cindy Williams, who played Sh
irley Feeney in the epic ABC sit-com, Laverne and Shirley.
"If laughter is the best medicine, this comedy would raise the dead!" - Chicago Sun

See Meg Swant asap for tickets and information. Cost is only $49 per person. Transportation will be coordinated.










Lunch Bunch:

Thursday, February 13 at Clancy's in Blue Springs at 11:30 am.


Valentine's Day Dinner: Saturday, February 15 at 6:00 pm hosted by the Conn's in the undercroft. A freewill donation will be accepted to benefit church projects. Wine will be available by the glass for $2 each.

Weight Loss Event: Friday, February 21 at 7:00 pm hosted by Dr. Tess Garcia

Bishop's Day: For Vestry and Leadership on Saturday, February 22.

Acolyte Training: Sunday, February 23 following the 10:30 am service.

Shrove Tuesday Pancake Supper: Tuesday, February 25

Book Club: Monday, March 2 at 7:00 pm; this month's read is In the Moment by Karen Kingsbury.

CPR/AED Training: Saturday, March 7 from 9:00 am to 1:00 pm

New Theatre & Restaurant: Dinner and show on Thursday, March 26 6:30 pm. See Meg Swant for tickets and information.



Please save "Best Choice" brand UPC labels and "Boxtops for Education"

and put them in the collection containers in the narthex. Funds raised support the Necessity Pantry.




Bible Study every Wednesday afternoon at 1 pm in the Undercroft