Episcopal Church
Blue Springs, Missouri 64015
ADVENT QUIET DAY TOMORROW
Fr. David will lead an Advent Quiet Day tomorrow, Saturday, D
ecember 21, as we take some time from the flurry, hustle and bustle that comes from the secular part of this season. With music, scripture, prayer and quiet, the hours from 9:00 am to 12 noon will be focused on meditation for healing, solace and centering.
You are invited to come and just relax. There is freedom for coming and going during the three hour period. So whether you want to recharge for 15 minutes or the full 3 hours, this is an opportunity to grow your spirit in this Advent for our Lord.
HEALING SERVICES THIS SUNDAY
This Sunday we will celebrate Healing and Eucharist services at 8:00 am and 10:30 am. Everyone is welcome as we light candles and receive the laying on of hands. This service is a time of prayer and reflection for our own needs and the needs of others.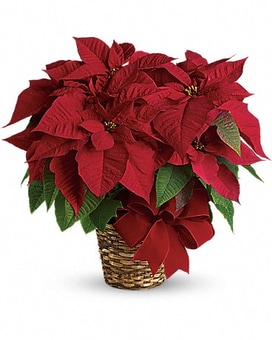 LAST SUNDAY TO DONATE FOR CHRISTMAS FLOWERS
Please help make our nave beautiful and festive for Christmas.
Contributions may be made to the Glory of God or in memory/thanksgiving for a loved one or
event.
SERVERS NEEDED FOR CHRISTMAS SERVICES
Lectors, acolytes and servers are still needed for Christmas Eve and Christmas Day services. Please sign-up in the Narthex.
CHRISTMAS SERVICE SCHEDULE
Christmas Eve, Tuesday, December 24

10:00 pm Carols and Holy Eucharist (with incense)
Christmas Day, Wednesday, December 25

FROM FR. DAVID +
Third Week of Advent: Joy

Week Three of Advent focuses on finding true joy in Christ's birth this Christmas
"In the sixth month, the angel Gabriel was sent by God to a town in Galilee called Nazareth, to a virgin engaged to a man named Joseph, of the house of David. The virgin's name was Mary. And the angel came to her and said,
'Rejoice, favored woman! The Lord is with you.' But she was deeply troubled by this statement, wondering what kind of greeting this could be. Then the angel told her: 'Do not be afraid, Mary, for you have found favor with God. Now listen: You will conceive and give birth to a son, and you will call His name Jesus. He will be great and will be called the Son of the Most High, and the Lord God will give Him the throne of His father David. He will reign over the house of Jacob forever, and His kingdom will have no end.'" Luke 1:26-33
The Unconquerable Gift of Joy
Happiness is an emotion that can disappear as quickly as it rises to the surface. Joy, however, is a choice.
We have a choice. God gives us a joy that is unconquerable. We can choose to live in an attitude of resentment, anger and fear or we can choose to pursue the joy of Christ. So what is the picture of joy in the Bible?
Joy is trusting when you want to doubt.
"Trust in the LORD forever, because in Yah, the LORD, is an everlasting rock!" (Isaiah 26:4). As Christ followers we aren't pressured to do it all for everyone. We trust in Jesus to do the heavy lifting. The key is trust. We just need to have Mary's response to the coming of Jesus, "'I am the Lord's slave,' said Mary. 'May it be done to me according to your word'" (Luke 1:38).
J

oy is receiving what you want to reject.

Can you imagine how the innkeeper would have felt if he said to Mary and Joseph, "Of course you can't stay in that stable! That's for paying customers. Who do you take me for?" We find joy in making room for people in need. Reflect on the mysterious words found in Hebrews: "Don't neglect to show hospitality, for by doing this some have welcomed angels as guests without knowing it" (Hebrews 13:2).
Joy is celebrating when you want to fear.
What's the first thing angels say to mortals? It's standard protocol. In just about every divine encounter the angels say: "Fear not." I can hear Jesus instruct His most trusted angels. "OK, let's go over this again ... Most of the people that I'll tell you to speak to will be scared out of their wits! So let's practice the greeting one more time." Then the angels would all say in unison, "Fear not."
Application: Understand Why We Can Be Joyful:
The message is clear. God is not looking for ways to scare us into faith. He drew near to us to relieve the worries we have about crossing over the divide between heaven and earth.
He wants you to know that He's going to take care of you no matter what happens.
One of the names that He was called long before he ever stepped on this world's stage was Immanuel meaning "God with us."No matter what you go through we can whisper this simple truth: "Jesus is with me." Think about it. He is with you in your greatest victories and your most humiliating defeats. Jesus is with you at all times in all things.
MITTEN TREE IN NARTHEX
The Outreach Committee is collecting hats, mittens, gloves,scarves and other warm items for the Blue Springs Community Services League. Can you help the less fortunate and homeless with a gift this cold weather season?
Blessings to all who can contribute this holiday season!
DINNER-GO-ROUND 2020
Sign-up ends this Sunday, Dec. 22
What a great way to get to know other parishioners and especially new members of our parish. Everyone is invited to participate in the Resurrection Dinner-Go-Round fellowship. Whether you dine in with members of a group, or you meet at a restaurant, the fellowship is the most important part.
Please sign-up in the Narthex by this Sunday, December 22.

Advent Quiet Day:
Saturday, December 21, 9:00 am to 12 noon
Healing Services: Sunday, December 22 at 8:00 am and 10:30 am
Biggs Annual New Year's Eve Party: Tuesday, December 31; everyone welcome! Please bring a dish to share and your beverage of choice.
Necessity Pantry:
The pantry is looking for volunteers on the 2nd Tuesday (4-6 pm) and the 3rd Saturday (10 am - noon) of each month. Call Pat Carle to help. The pantry welcomes new or used toys in good condition. Reverse Advent Calendars are available in the narthex - proceeds will be given to the Necessity Pantry.
Please save "Best Choice" brand UPC labels and "Boxtops for Education" and put them in the collection containers in the narthex. Funds raised support the Necessity Pantry.
Please protect our new pews: Several of our pews have deep scratches. Although normal wear and tear is expected, please watch for pens, keys, clothing, sharp objects or other items that may damage the finish. Thank you!
Bible Study every Wednesday afternoon at 1 pm in the Undercroft.