Episcopal Church
Blue Springs, Missouri 64015
PRESIDING BP MICHAEL CURRY BRINGS THE JESUS MOVEMENT TO KANSAS CITY TOMORROW
3 pm Saturday at the Power & Light District Stage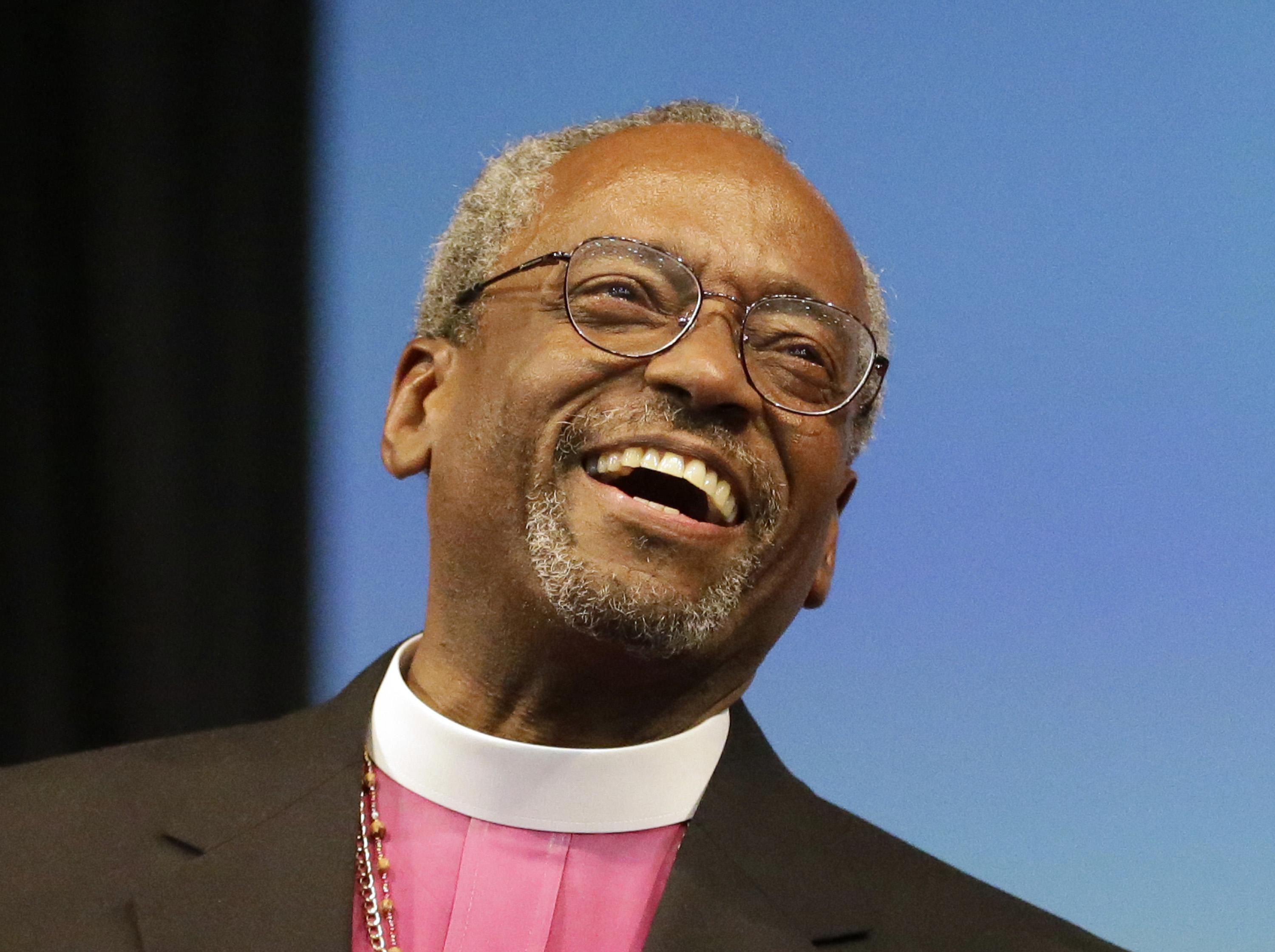 Join others from Missouri, Kansas, Nebraska and Iowa tomorrow,
Saturday, May 6
from Noon to 3:00 pm at the Power & Light District stage in downtown Kansas City to see and hear our Presiding Bishop Michael Curry bring the Jesus Movement to Kansas City!
The program includes a community choir, local musicians, prayer stations and an ecumenical service. Additional speakers: Canon Stephanie Spellers, Canon to the Presiding Bishop for Evangelism and Reconciliation; Carrie Boren Headington, Consulting Evangelist; and Bishop Martin Field, Bp. of The Diocese of West Missouri.
CHANGE IN PLANS: Resurrection parishioners will meet at
the church at 11:00 am and carpool to downtown KC.

FIRST SUNDAY BREAKFAST
This Sunday between Services at 9:15 am
Bring your family and friends to church this Sunday for our monthly First Sunday Breakfast beginning at 9:15 am between services in the undercroft.
The men of the church will be cooking fresh pancakes, eggs, sausage and bacon for your enjoyment and fellowship. See you in Church this Sunday!
CONFIRMATION AND RECEPTION
On May 21 at 4:00 pm, members of Resurrection and other parishes will be confirmed and received into the Episcopal Church at a ceremony and service at Church of the
Redeemer, 7110 NW State Route 9, Kansas City, MO (Kansas City north of the river).
Brady and Shea Blankenship and Devin Conn will be confirmed. Their sponsors are Ray Lingrel and Randy Goyer. Mrs. Kelly Blankenship and Mrs. Lyn Jandt will also be received with Fr. David as their sponsor.
It would be wonderful to have as many Resurrection members as possible attend this event. Carpooling will be arranged . . . please watch for additional information. We will celebrate our confirmands and those being received earlier that day (Sunday, May 21st) with a light reception following the 10:30 am service.
A MESSAGE FROM FATHER DAVID
According to legend, Constantine's mother, Saint Helena, traveled to Jerusalem to find the true cross. Nails and three crosses were subsequently discovered. Pious tradition has it that one of these was the true cross, being authenticated by the miraculous healing of a woman.

NEW MEN'S FELLOWSHIP GROUP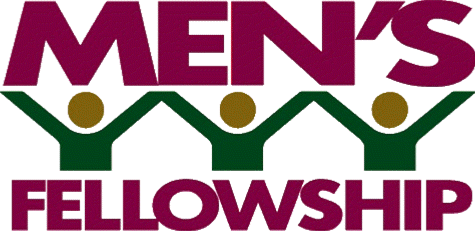 Will meet monthly on the 4th Thursday
A nice turn-out of men from our parish met this last Wednesday at Fr. David's house to have some fellowship over food with brats, hot dogs, beer and other beverages and finger food.
The objective of meeting was to consider a formal "Men's" fellowship group as part of our parish family. The consensus was to begin having fellowship meetings that are not formally structured or ordered, but would include a time to just hang-out and enjoy each other's company.
Discussion included identifying how to organize some activities and fundraisers for the parish; how and when to get together for selective local and regional activities, and an annual retreat. Some form of spiritual formation can be part of this group, but there was no interest in the group to pursue a formal "Brotherhood of Saint Andrew" or any other "men's" spiritual order at this time.
The group came to the following consensus: (i)
Meet on the 4th Thursday of every other month; (ii)
Plan activities that could occur quarterly or at any time and (iii)
Have meetings at different member's homes versus consistently at the church.
The expectation is that folks will come when they can under no obligation. Ideas for future events and activities and plans will come out of the meetings going forward.
The next meeting is planned for July 27th at the Biggs home beginning at 6:30 pm. All men of the parish and guests are invited.
RECOGNITION SUNDAY
May 21 between and after Services
As we near the end of our program year, meaning the school year before vacation season, we will celebrate the people who make up all our formal parish ministries between and after the services on May 21st.
This is a time to say thank you to all who made ministry happen within and outside of our parish. A light reception will help celebrate these ministries and people after each service. Blessings to all who serve!
GUEST SUNDAY IS JUNE 4
Bring Someone to Church with You
Attend the Jesus Movement celebration with Presiding Bishop Michael Curry downtown this Saturday and be ready for
Guest Sunday at Resurrection on S
unday, June 4.

(Note: this is a date change from May 21.)
Bring someone to Church with you!
Help Resurrection grow...

grow

...

grow!
FINDING FAITH THROUGH FICTION BOOK CLUB
Next Meeting Monday, June 5 at 7 pm
The Finding Faith Through Fiction Book Club will meet at the church on Monday, June 5 at 7 pm to discuss the novel

A Piece of the World by Christina Baker-Kline.
Christina Olson's whole world has been a rocky, windswept point on the coast of Maine, the farmhouse her ancestors fled to from the Salem witch trials. A world she fears she will never leave. As a girl, farm life asked more of Christina than it did her family, her wasting limbs turning every task into a challenge. But the very tenacity that strengthened her may dash her chances for a life beyond her chores and extinguish her hopes for love.Years pass and Christina's solitude is broken by the arrival of Andrew Wyeth, a young artist who is fixated on the isolated farm house.