| | |
| --- | --- |
| | |
| Susan and Rev. David Wells | |
The PCCNA executive committee voted unanimously to recommend to the Board of Administration (BOA) that Dr. David Wells serve as the next president of the organization.

Dr. Wells currently serves as General Superintendent of the PAOC (Pentecostal Assemblies of Canada); he would continue in that role. The Board of Administration will vote on the recommendation in Los Angeles, February 28, 2020, at the annual business meeting. If approved, Wells will take office May 1, 2020.

A change in infrastructure will also allow for the hiring of an Executive Director to serve the new president and the PCCNA. Watch for the January 2020 Portents when the new executive director will be announced. Click here to read Dr. Well's resume.

How You Can Successfully Lead Change
in 2020
The year 2020 is just around the corner and change is non-negotiable.
That's not a prophetic statement. The need for change in the local church is always in play. The issue is whether you are out in front, just keeping up or playing catch-up.
When you are in front of the change curve, you gain the privilege of margin for innovation. You have the opportunity to design what is next and new for you.
Read more.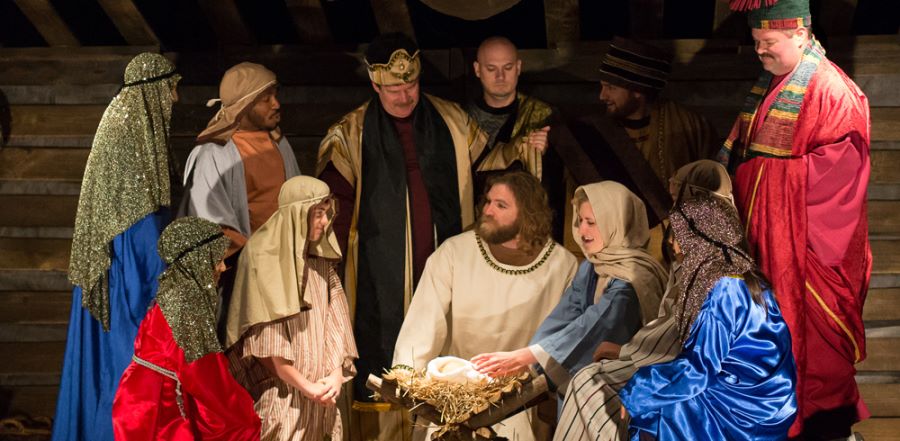 Live Nativity Draws Church, Community Together. Hope Crossings Assembly of God in the small community of Jefferson, Georgia, typically has a congregation of about 125 people - though four times a year you can add a somewhat self-willed donkey, some sheep, and a pair of lamels (llamas masquerading as camels) to the tally. Read more.

IPHC: When the Refugees Come, Be Ready With Open Arms. Jean Pierre Gatera stood in front of a group of Rwandese soldiers, awaiting execution. Read more

Fort Des Moines Open Bible Celebrates Mortgage Burning. Fort Des Moines Church of the Open Bible hosted a mortgage burning celebration November 3, 2019, planned around the theme "Reminisce, Rejoice, and Revive." Read more

COG Global Ministry Forums Conclude with
Philippines Event The last of nearly two dozen Global Ministry Forums took place last week, completing a nine-month process of assessing the future of the Church of God around the globe. Read more.