LetsGo2PuntaGorda Newsletter
Welcome to March everyone!
If you were in the middle of a blizzard last week, which many of our friends and family were - think about getting to PUNTA GORDA ASAP!!
If you have been wondering what a condo or home would cost in today's market, give us a call and let us find something for you that meets your budget criteria! As REALTORS® who specialize in this market, we can give you the information you need
Enjoy March Madness, St Patrick's Day .... and ..... those silly holidays that include Corn Dog Day, National Chip & Dip Day (Yum-3/23) and Make Up Your Own Holiday on the 26th!
RE/MAX "Platinum" Club - 2015, 2014, 2013
RE/MAX "100%" Club - 2012
RE/MAX "Executive Club" - 2011
Direct - 941-676-1033
Cell - 941-347-8782

This Month's Facebook Drawing Winner
Congratulations to Tim Lawhorn,
the winner of March's Facebook drawing!
on Facebook and automatically be entered for a chance to win a $25 American Express Gift Card during the month of April!
**Please note: We've had problems contacting our winners. Please provide your contact information via email to
Latest PGI Civic Association News
The Punta Gorda Isles Civic Association is a great organization and if you're new to the area, it provides a lot of valuable information about how to become more involved in the community.
You can view a copy of the latest PGICA Commentator here
- a monthly publication where you can find information about our area and the multitude of community activities available to you.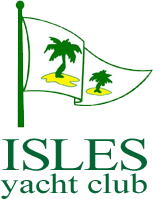 The Isles Yacht Club
The Isles Yacht Club offers a variety of activities and amenities for boaters and non-boaters alike. Membership offers social opportunities, 4 professionally maintained, lit Har-Tru tennis courts, 7 different card and board games, exercise classes, billiards, cruising & kayaking, biking, bocce, a 24-hour state-of-the-art fitness center, award winning dining, golf reciprocity, and much more! There is truly something for everyone!
Tips and Tricks to Keep Your Home Cleaner Longer
When spring-cleaning your home, why not do it in such a way that'll keep your home cleaner with less effort all year long?
Here are some ways to keep your spring-clean fresh all year long:
#1 Use Humidity to Defy Dust
Low humidity levels cause static electricity. Not only does static attract dust, it makes it stick, so it's difficult to remove. High humidity causes problems, too - it's an ideal environment for dust mites. These microscopic critters are a double threat: They're a common allergen, and they contribute to dust production. There are as many as 19,000 dust mites in half a teaspoon of house dust, according to the American College of Allergy, Asthma, and Immunology. Yuck!
What to do: Keep your home's humidity level between 40% and 50%. That'll eliminate static while decreasing dust mite growth.
___________________________________________
#2 Apply a Car Product to Keep Shower Doors Scum-Free
You can eliminate soap scum build-up by coating your glass shower doors with a rain-repellent product made for car windshields. When applied to glass, products like these create an invisible barrier that causes water, oils, and debris (like soap suds) to bead and roll off.
What to do: Find this product anywhere that sells basic auto supplies. You'll know it's time to reapply when water stops beading on shower doors. Keep in mind, windshield rain repellants were made to treat glass, not plastic, so only use on glass door.
___________________________________________
#3 Seal Your Stone Countertops
Natural stone countertops, including granite and marble, are porous, so if they're not sealed, liquids like red wine, juice, or soy sauce can stain them. A countertop sealer repels stains by causing spills to bead instead of getting absorbed. Most countertops are sealed when installed, but the sealant does wear down.
What to do: To keep your countertops in tip-top shape, re-apply sealer twice a year. To see if you need a fresh coat, pour a tiny bit of water on your natural stone countertop. If the water doesn't bead or doesn't stay beaded for two to three minutes, it's time to reseal.
___________________________________________
For more spring-cleaning tips, click here.
Missed Our Newsletter Last Month?
Click here
to read it now.