The Birthday Wall: Create a Collage to Celebrate Your Child
by Dawn Herring
I'm excited to share with you my new e-book, The Birthday Wall, which is a detailed, step-by-step instructional book I've written that shows how to create a multi-dimensional, colorful visual collage to help celebrate your Child's birthday! As creator of this family tradition, I share how to research, plan, gather, create, and display all the elements of your child's Birthday Wall, which can enable you to validate, affirm and show appreciation for your child with who they are right now. You can buy it
here
for just
$1.99

.
Be Refreshed with Dawn Herring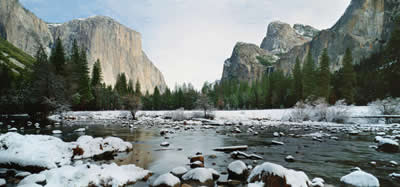 Refresh Your Work
When we work from our authentic self, we start from a place of flow and nurture. My friend, Soul Coach Michelle Casto, says, "Our main task in life is to give birth to our True Self and create a life we love and that works for us." The more aware we become of what that True Self is, that place of authenticity, the more we will find relevance toward what we do in our work life.
Refresh Your Home
I think one of the most frustrating issues we run into in keeping house is dealing with Clutter. We're always looking for ways to keep clutter to a minimum, since ultimately it affects our energy and well being. One of the easiest ways to create inner calm is to create outer order. Gretchen Rubin, best selling author of The Happiness project, shares some clutter-related tips that will help to clarify what really needs doing in this dimension of the home.
For Your Journal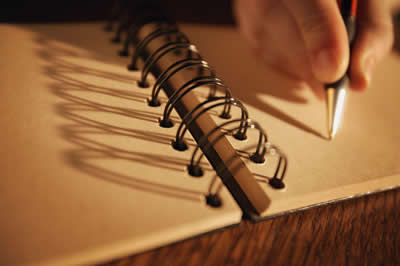 Journaling Tip:
When you record what really matters to you Right Now, your journaling practice becomes the most relevant and interesting.
***
Q: How do you feel when you detail your mind, will, and emotions on an issue that matters to you right now?
I often find clarity, vision, and purpose when I detail what matters to me with my mind, will, and emotions.
It gives me a clearer view of what is at the forefront of my mind and why it is important.
***
You're welcome to reply to the weekly journaling question; I may share it in a future edition of Refresh Journal.
My blog post: Simple Things
What simple things are you enjoying today?

You're welcome to subscribe to my blog Refresh with Dawn Herring so you will always get my latest posts in your email to read at your convenience.
THE ARTIST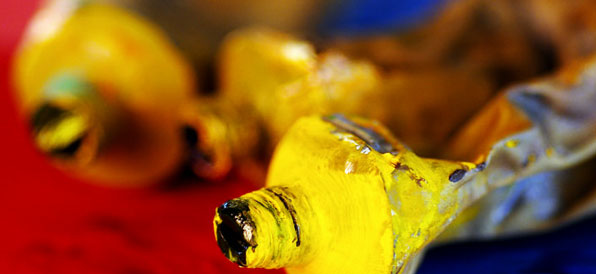 Are you looking for artistic inspiration?
Sometimes it's a good idea to take the time to attend an art event in your local area to stir up your creative juices, give you some ideas, and maybe meet an artist or two to connect and network with.
Being a part of a local art community
is often a good step in finding inspiration
What art event is coming up in your area?
Plan to attend and bring a friend!
It is also a record of a life lived."
Special Thanks to:
My writing friend,
Sarah Bryant,
for her encouraging and supportive feedback:
"I keep having your line 'be refreshed' come to my mind several times a day and it really helps."
Greetings!
Welcome to Refresh Journal: for a fresh perspective in all of life's dimensions!
What really matters?
If someone asked you that question, would you know how to answer?
If you looked at your life, removing the clutter, the miscellany, the non-sense that won't matter at all tomorrow, what would be left?
Your relationships? Your job? Your destiny?
What are you thinking about right now that really matters? Where are your thoughts focused?
What do you really want to do that you know would make a world of difference in your life for the better?
What emotions are you experiencing right now? What is triggering that emotion? Why?
After we clear the clutter, these are the dimensions of life that really matter. They are not noise; they are relevant.
Pay attention to what your soul is telling you.
How? You ask.
Perhaps you can create a collage, intuitively paint a picture, write or sing a song, or have a time of prayer/meditation with a focus on these important life matters.
Or you could detail them in a journal entry.
That's one of the ways we make journal writing Relevant.
If you just write about what is inconsequential and cluttering, you may find your journaling practice going stale, as Quinn McDonald shared in her post, What Else Do I Write in My Journal?, which was our journaling resource for this past #JournalChat Live with our topic: Your Journaling: Your Personal GPS. Highlights are below.
Also included are refreshing tips for your work and your home, a
nd a terrific, high energy song pick recommended by my daughter, Hannah, called, "Incredible," by the Clique Girls.
Focus on what is relevant, what really matters this week. You may find all the noisy mind clutter receding just a little as you do. Thus, making room for a song in your heart.
Thanks for making Refresh Journal a relevant part of your week.
Host of #JournalChat Live and #JournalChat Links edition
JournalChat Pick of the Week:
How do you know when you've accomplished what you've set out to do, whether as a writer, an artist, a teacher, or any other profession you engage in? How do you discern when you've become distracted with other pursuits that have detracted your time from your daily goals?
Edith gives a personal example from her writing life of how using a summary style diary of what work she gets done each day helps her see what she's accomplished and what might have gotten in the way. She also gives the possibilities of using her journal for trouble shooting with her writing tasks as well.
Journal Writing can benefit anyone's profession if they use it to keep track of what they accomplish and what might be preventing them from getting their work done.
For this week's #JournalChat Live, with our topic: Your Work Journal: What You Did and Didn't Do!, we will discuss how we can use our journals to keep track of what we actually accomplish in our work day and what distractions need to be taken care of to prevent loss of time in our work lives.
You're welcome to read this post prior to the Live chat on Thursday, and perhaps write an entry about how you have used your journal for your work life, detailing what you did and didn't do. You're welcome to share any discoveries you've made during our chat.
So join us on Thursday, June 14, 2012 at 5 p.m. EST (2 p.m. PST) for #JournalChat Live on Twitter. Be sure to use the #JournalChat hashtag in your tweet!
Highlights from #JournalChat Live
Our topic for #JournalChat Live this past week was Your Journaling: Your Personal GPS as we discussed how you can detail what matters to you Right Now with your mind, will, and emotions. Highlights are below.
Here are some insights on using your journal to detail what matters to you right now with Quinn McDonald's post, What Else Do I Write in My Journal?:
Quinn gives examples of how women in history used their journals to detail the life they wanted to create. She share how "we fall in love with journals because they are filled with hope and potential." She shares how "journals help you create your outlook on life, they are the GPS system of your soul." Quinn suggests, "Write what is important today."
Here's my point of view and insight:
Our goal is to learn how we can use our journal to detail our mind, will, and emotions with what matters to us Right Now. Sometimes when we've worked with the same approaches with our journaling, it may turn a bit stale. I think the issue we face with our journaling practice is a lack of RELEVANCE. You may need to ask yourself, What is the purpose of my journal? You may find something repeating in your mind because your intuition is trying to tell you something. Write it down. An issue that has gotten your attention that you have experienced may be at the forefront of your thoughts. Journal them. When it comes to making choices, that's when our will gets involved. Detail the reasons why. What touches your soul? Why does it? Detail it in your journal; then try to incorporate it into your day regularly.
And to summarize:
Detailing our soul in our journaling practice is what makes it all relevant and interesting.
What is relevant in your life today. Detail your mind, will, and emotions on the page. See what you discover about what matters to you.
Join us on 6/14/12 at 5 EST/2 PST for the next session of #JournalChat Live. Topic is in the section for Pick of the Week.
Sometimes what really matters to us is Incredible.

Clique Girlz - Incredible
As you focus on what's relevant in your life, help a friend simplify with a relevant focus as well. Sometimes when we help another see what is cluttering and non-essential, it can clear the space for more good things that really matter.
And friendships really matter, don't they?
Dawn Herring
JournalWriter Freelance
Host of #JournalChat Live and #JournalChat Links Edition on Twitter