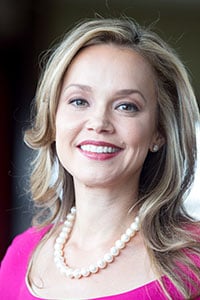 Our First 60 Days: Focused on A Safer, More Affordable New Orleans

I'm proud to serve this community as your Councilmember At-Large. It is inspiring to have the opportunity to work shoulder-to-shoulder with neighborhood leaders, advocates, and citizens across our great city on issues that truly have an impact: rebuilding our infrastructure; making New Orleans affordable; connecting all citizens with opportunity and prosperity. In these few short months, we've engaged aggressively to get better value for utility ratepayers, codified cutting-edge protections against sexual harassment, and begun to reform infrastructure delivery and maintenance. There's much left to do.

As I meet with people all over the city, I continue to hear some of the same hopes: prayers for a safer, more affordable, and more equitable city; a city that serves all people and allows all citizens to prosper. Alongside each and every New Orleanian, I'm committed to championing a better New Orleans. I hope to continue to hear from you on the issues that matter most. Please contact my office at 658-1060 for any information or concerns you may have so we may build a better city together.

Because New Orleans is worth fighting for. And we're just getting started.

Sincerely,


Helena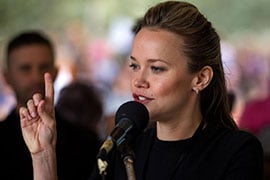 COUNCIL PASSES COMPREHENSIVE SEXUAL HARASSMENT ORDINANCE FOR CITY GOVERNMENT
Long past due, the New Orleans City Council unanimously passed new sexual harassment policies that I authored in the Council and co-authored at the state. This law follows best practices and puts New Orleans government at the forefront of promoting safe workplaces. The ordinance defines harassment, outlines rules for reporting it, and requires city agencies to keep records of reported harassment and to properly train their employees on appropriate workplace behavior.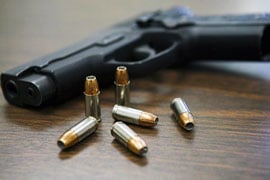 COUNCIL REQUESTS ORLEANS PARISH SHERIFF'S OFFICE "IMMEDIATE ADOPTION" OF STATE LAW BARRING DOMESTIC VIOLENCE OFFENDERS FROM POSSESSING FIREARMS
The New Orleans City Council urges the Orleans Parish Sheriff's Office to begin implementing a new state law that requires sheriffs to collect restricted firearms from individuals convicted of domestic violence or subjects of protective orders. On June 7, the City Council passed a resolution urging the sheriff to immediately comply with the law, which has a start date effective Oct. 1. My colleagues and I would like our Sheriff to expedite the implementation of these policies.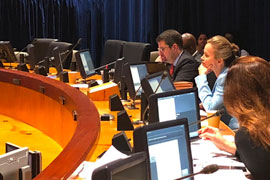 COUNCIL HOLDS HEARINGS ON SWB DEFICIENCIES, PATH FORWARD
In response to a letter signed by the whole Council - delineating questions and concerns over billing, infrastructure maintenance, and other issues - the Council's Public Works Committee held an all-day session to hear from new leaders at SWB and the Department of Public Works about how the two entities can finally begin to work together. The Council also heard from SWB on their plans to finally fix the crippled billing system that has been plaguing the utility for more than a year.
On May 9, I proudly announced the following members of my office staff: Andrew Tuozzolo, Chief of Staff; Sheraé Hunter, Director of Community Engagement; Sayde Faraday Finkel, Legislative and Policy Director; and Josett Thompson, Executive Assistant and Office Manager. We are ready to work and serve the people of New Orleans.
Please feel free to reach out to our office anytime, and don't forget to follow me on social media and sign up for my newsletter for important updates and information.
New Orleans City Council
Councilmember-at-Large Helena Moreno