Texas
Adopt a
Greyhound
Society, Inc.
Penny &

Jazz

share their daily rituals in

The Penny & Jazz Chronicles

. A day filled with dancing, parrots, and toys is bound to be greyt!

Read more >>

TAGS would love to hear about your greyt adventures!

Submit

your stories, pictures or updates

for

TAGS Tales

.

Flatulence, chronic ear infections, inflamed skin, vomiting and/or diarrhea can be indications of a dietary sensitivity. Dietary sensitivity can be caused by food allergies or intolerance, infection, inflammation or medications.

The greyhound is the only dog named by breed in the Bible.

In the Middle Ages, it was a capital offense for commoners to own a greyhound. Additionally, noblemen had to seek permission from the king to own and breed greyhounds.

Read more articles>>



Wish List:

Heartworm Medication
Frontline Plus
Monetary Donations & Gift Cards
Neosporin
Benadryl
Vet wrap
Pepcid AC


Spotted in College Station, Jazz guarding the neighborhood. Will his toy-throwing abiliti

es help defend the community from rogue Aggies or worse...stray Longhorns?
Adopted Greys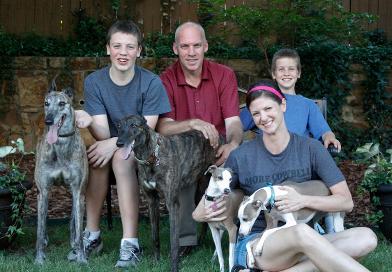 Rainbow Bridge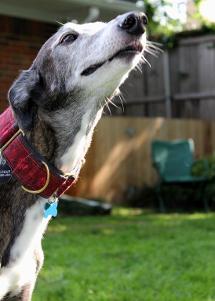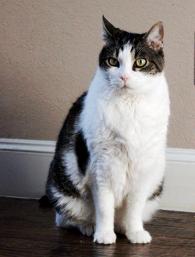 Turtle: July 5, 1999 - May 7, 2013 >>



By the edge of a woods, at the foot of a hill,

Is a lush, green meadow where time stands still.

Where the friends of man and woman do run,
Events & Volunteer Opportunities
Meet & Greet
June 15: Half Price Books, 3221 Preston Rd., Frisco
July 6: Frisco Mercantile, 8980 Preston Rd., Frisco
July 13: Half Price Books, 2440 Preston Rd., Plano
July 27: Half Price Books, 3221 Preston Rd., Frisco



Fosters Needed

Volunteers Needed

Volunteers are essential to the success of TAGS. From event volunteering and fostering to marketing and fundraising, there are volunteer opportunities for everyone.

Read more >>
Texas Adopt a Greyhound Society, Inc.
PO Box 703782, Dallas, TX 75370-3782
214.368.TAGS(8247) / tagsintx@gmail.com / www.tagsintx.org