Update: Heat stroke hit home last month for my family. My nephew, a California Firefighter, collapsed and had to be airlifted off the mountain where he was fighting a fire. The verdict. Heat stroke. He was in a coma for 4 days and hospitalized for 8. He is still recovering and for the first 4 days we were not sure he would survive. This time of year, heat ailments are a serious issue facing schools and small children. This article addresses some of the warning signs for heat stroke or heat exhaustion to look out for in children.
When is it Too Hot for Recess?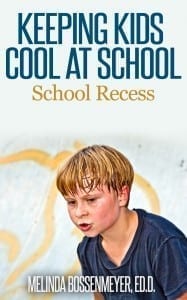 As most of the nation heads back to school facing triple digit heat, schools face the challenges associated with outdoor recess and overheated classrooms. Principals and physical educators will face daily decisions regarding children's heat health on the playground.


In this article we will review some information regarding different playground challenges and solutions to those problems.


Of particular concern to schools is that "kids absorb more heat than adults while sweating less. The result is kids have a greater propensity for heat cramps, exhaustion or heat stroke", according to Dr. Melinda Bossenmeyer, also known as the Recess Doctor.
Too Hot to Play?
So how hot is too hot for physical activity? The determination depends on a number

of factors including:
How high is the humidity,
How hot is it on the blacktop,
What kind of access do children have to water to hydrate,
Is there a shade area with benches to cool off , and
Length of playtime and sun exposure.
The single most important factor to acknowledge is children seldom complain when over heated and most children rarely self regulate.
MORE to continue article........