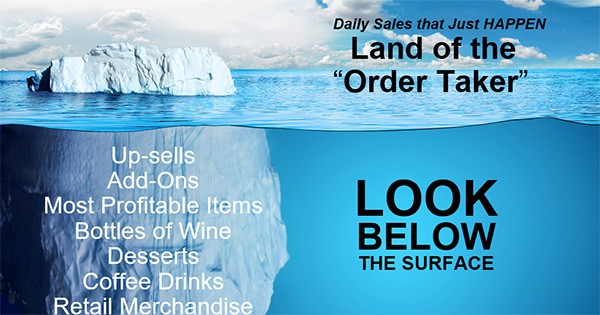 Where to Find Hidden Opportunities with Your Servers
Great visual metaphor for you...
Your servers are likely not maximizing sales in your restaurant.
My personal experience in restaurants proves this as 8 out of 10 servers are just simply "Order Takers."
This short outtake session talks about the importance of maximizing every table, every time at your restaurant to make more profits.