Happy Holidays from Kevin Greaney
Dear Friends and Families of The Epiphany School,
Merry Christmas to one and all and thank you for taking the time to read the Winter Edition of The Connections newsletter. I want to take this opportunity to thank you

f

or your contributions to The Foundation this year so far. The Walkathon and Fall Festival were both a

big success again in October

- such a simple idea, yet a great gathering for our community. Highlights and pictures from the event are displayed later in the newsletter. We extend a very special thanks to Christina White and Yvette Rivera for chairing the Walkathon. Another big thanks to Agnes Teng and Sonaly Aditya for managing The Fall Festival - a wonderful finish to The Walk

!
The Hall of Fame event was also a huge success this year. We are extremely grateful to Kristin Shea and the event committee - the night was a great celebration of all things Epiphany. The Hall of Fame, featured later in the newsletter, continues to g

row

, and we are excited for what the future will hold

in

years to follow. Our

alumni play a large role in this

event, and I would like to thank them and encourage them to connect with their fellow classmates as we continue to build The Hall of Fame.
Our efforts right now are focused on the annual Mercedes-Benz Car Raffle. This year, we are offering a choice of two Mercedes models for our lucky winner. Epiphany parent, Joe Castle, sold over 250 tickets last year - an amazing effort! Thanks, Joe! Last year, we sold a record of 763 tickets, and this year we want to achieve our 1,000 ticket goal. In 2014, the winning ticket

w

as purchased by The Oliver's, an Epiphany family. If you were in attendance, you must remember how exciting and celebratory it was to see their name selected! This year's winner could be you! I also want to thank our Board of Trustees for all of

their hard work behind

the scenes. In my first year as Board Chair

,

our trustees

are becoming

more involved with the student body. If you see us in front of the school, please stop by and say hello.
I hope to see you at The Foundation Christmas Party featuring The Car Raffle. Thank you to our wonderful community for all of your efforts in giving back to Epiphany this year!
Santa could have a new Mercedes-Benz just
for you!
Be the winner of a brand new...
2016 Mercedes-Benz GLA250 SUV or
2016 Mercedes-Benz CLA250 Sedan
$100 per ticket! Only 1,000 will be sold!
The Car Raffle is a great opportunity to help raise funds for our school through outside support! Take advantage of the approaching holiday season as y

ou're

attending family and business gatherings - don't be afraid to reach out and ask your friends and colleagues to support your child's school!
As always, all money raised will go to benefit our children and the programs that

The Foundation

underwrites. If you have any questions or would like extra tickets, please don't hesitate to email
Lindsay Carr
or call 212.473.6158. Many thanks for your support!
Be Our Guest at The Foundation Christmas Cocktail Party
Don't forget to RSVP!

The party will be held on Thursday, December 10th at 7:30pm in Parish Hall. Click
here to RSVP now!
Special Thanks to Kristin Shea: Devoted

Epiphany Parent

and Alumna
T
he Epiphany Development Office would like to
acknowledge and thank Kristin Shea for her dedication to The Epiphany School.
Kristin Shea with husband, Ed Pinter, at the Hall of Fame Event at The Yale Club in November
A member of our 1978 graduating class and parent of 2015 graduates, Lucas and Sophia, Kristin demonstrated incredible passion and enthusiasm as both The Alumni Committee Chair

and as a member of The Foundation

Board of Trustees from 2010 - 2014. We are most appreciative for Kristin's work on The Alumni Hall of Fame Event. As the Event Chair, Kristin always brought forth new and creative ideas that accelerated the event to the next level of success. Under Kristin's leadership, The

Hall of Fame

participation grew 300% since its inception in 2013!
We have loved working with Kristin within her many roles at Epiphany. She has been an absolute pleasure to work with and she inspires us all every day. Kristin will be stepping down as Event chair, but in typical "Kristin form," has agreed to remain on the committee. Please join us in thanking Kristin for her incredible work and devotion. She is a shining example of how our Alumni

s

tay dedicated to The Epiphany School.
Michael J. Tierney '65, Mary Jane Maher Higgins '80 and Philip J. McManus, Esq. Inducted into The 2015 Hall of Fame
C
ontinuing our new tradition, The Epiphany School honored three more exemplary individuals a
t The Yale Club on November
7, 2015 by inducting them into The Epiphany School Hall of F
ame. Over two hundred and fifty of Epiphany's alumni, parents (past and present), friends, administration and faculty attended and toasted our new Hall of Famers at the annual cocktail rece
ption.
This event enabled The E
pipha
ny School community to warmly thank those hon
ore
d for making Epiphany the unique success that it is t
oday. This year, we were privileged to add to the Hall of Fame's esteemed roster: Michael J. Tierney '65, Fou
nding Board Member of The Epiphany School Foundation; Mary Jane Maher Higgins '80, Epiphany School Vice Principal and Educator; and Philip J. McManus, Esq., Founding Board Member of The Epiphany School Foundation. This group was inducted and hailed as honorees whose contributions made an impact on the longevity, vitality and success of
T
he
S
chool.
Proving that
our
community
is stronger than ever before,
the event raised over $33,000 (after expenses) for The Epiphany School Foundation. This event has continued to grow, and we raised 54% more than last year!
A portion of these funds came from the many congratulatory ads placed by individuals and businesses in the commemorative journal. We thank all those who attended and/or supported this event, as well as those who made it all possible. We
especially thank
the event committee and the Development Office. We look forward to next year's celebration and welcoming a new group of Hall of Famers!
Make Your 2015-2016 Annual Fund Donation Today!
T

he Annual Fund is the key component of the
over
all fundraisin
g a
nd success of The
Foundation, and is considered a top priority. The Annual Fund provides funding for many programs that benefit our children--over and above the cost of tuition. This year, that subsidy amounts to over $1,500 per student. The Annual
Fund runs from July 1, 2015 unti
l June 30, 201
6,
and the goal is to have 100% of our families participate in this initiative.
During the 2014-2015
school year, we had roughly 43% participation,
the
average gift
totaling approximately $950
from current parents. We need your help to b
oost
both our participation rate and average donation! Participation is a reflection of the strength of The Epiphany School community, and Annual Fund donations by our parents help
i
ncrease outside donor support. Last year
,
current parents generously donated about $200,000 to The Annual Fund. Our goal this year
is to receive
$220,000 from our parents
. If we have full participation in the Annual Fund
, we know we can reach
our
goals
through
the generosity of our Epiphany community.
Donations can be made here
online.

Please

make sure to click "Annual Fund" in the drop down window! Thank you so much in advance

for your gift!
Success at the 6th Annual Walk
& Fall Festival
T

he

Epiphany community "walked the walk" for the 6th Annual Epiphany School Walk on Sunday, October 18th, 2015! The Walk, once again, teamed up with the Catholic Charities
Feeding Our Neighbors
F
ood
Dr
ive campaign on a combined mission to strengthen the community while continuing to sustain excellence in Catholic education. All funds collected made a direct impact on our school and all donated food items benefited our neighboring New Yorkers in need.
At the conclusion of The Walk, our walkers enjoyed the Fall Festival, covering the length of our 22nd Street block! The kids e
njoyed
tables of pumpkin decorating, face painting, cupcake decorating, games, food, refreshments and much more! We had a great turnout, and the weather was terrific. It was wonderful to see our community enjoy a festive celebration in which family mem
bers of all ages could participate! This year
,
we added a few new off-the-
grill
items to the Fall Festival, including hot dogs and hamburgers -- a huge hit!
Our Walk collected
enough food to serve 5,75
0
meals!
The Foundation delivered the collected donations to the very active food pantry
at
Our Lady of Sorrows Parish, located on the Lower East Side of Manhattan. The Walk Chairs and the development team were welcomed into the food pantry by Our Lady of Sorrows Pastor, Reverend Thomas Faiola, OFM, Cap. and Food Pantry Coordinator, Ms. Nivia Mendez. They were thrilled to accept our generous donation
s
and we were delighted to see the collected food d
istributed
immediat
ely!
A Very Special Thank You!
Thank you to our wonderful Walk Chairs, Yvette Rivera and Christina White

,

and Fall Festival Chairs, Agnes Teng and Sonaly Aditya, for
donating their valuable time and energy to this important event. They have "walked
an extra mile" by helping The Epiphany School raise large sums of money, feeding the hungry in our community and providing a fun celebration throu
gh the Walk with a Fall Festival...not an easy feat with busy schedules and families. Bravo!
We also extend a special thank you to Catholic Charities Executive Director, Monsignor Kevin Sullivan, for representing the Archdiocese of New York Catholic Char
ities and for speaking at our opening ceremony along with Principal James L. Hayes and Father Austin Titus.
W
i
th over 125 years of excellence in education, The Epiphany School has alumni all over the world! Keep in touch! We hope to build our alumni community and keep you updated with all of the exciting things happening at Epiphany today. If you would like to update your information or help us locate fellow alumni, please consider joining The Alumni Association or volunteering your time at The Foundation Office. Our goal is to have a strong database of alumni through which we can communicate, network and stay in touch! Please contact us at 212-473-6158 or email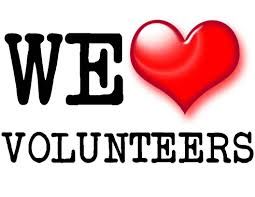 I

t's not just about the money! There are many different ways to support

T

he Foundation and make a difference at Epiphany. Volunteering your time helps our events to run smoothly, keeps Foundation costs down and allows more money to flow directly into school programs.

Get involved with

one of our Foundation events!

We h

ave

many

volunteer opportunities in helping with The Walk, Hall of Fame event, Spring Auction and Golf Outing.

Your support is also welcome in carrying out daily office activities such as stuffing envelopes,

labeling, organizing, etc. Whether you can provide assistance for one event, one day or ongoing help, your time will be VERY MUCH appreciated and will have a direct impact on helping the Foundation support your children's education. Please contact us at 212-473-6158 or email jlink@epiphanyschoolfoundation.org
Matching Gifts

A
s
The Epiphany School grows and continues to search for more ways to make our students more competitive and obtain more

opportunities, we want to get more "bang for our buck!" When you are making donations to The Epiphany School Foundation for the Annual Fund, Golf Event or Spring Auction, please check with

your

Human

Resources department

to see if they have a Matching Gift Program. By filling out a Matching Gift form, you can often double

or

even triple your donations! These Matching Gifts are easy to receive and can go a long way. If you have any questions about Matching Gifts or would like to learn more, please contact The Foundation Office at 212-473-6158 or email at:
Love The Epiphany School forever and leave a bequest!
M

any people wonder about the
mark they w
ill leave on the world. Will the world be a better place because of your efforts? When you include a legacy in your est
ate plans for the benefit of The Epiphany School Foundation, you provide essential resources that will shape the future o
f The Epiphany School and ensure its strong tradition looking towards the future. When you create or revise your estate plan, we hope you will include The Epiphany School Foundation among your beneficiaries. If you know any alumni, friends of the school or anyone that might be interested, please let them know about the 1888 Society and to contact the Development Office. Please call
John Link
in the Development Office (212) 473-6158 for more information.
B
elow is a list of The Epiphany School Foundation sponsored events. Check ongoing school communication and our online quarterly newsletters for event details and how to get involved!
Thursday, December 10:
Car Raffle/ Foundation Christmas Party at Parish Hall
Wednesday, March 16:
Spring Auction at TriBeCa Rooftop
Monday, May 16:
Golf Outing at Wykagyl Country Club
All of us at The Epiphany School Foundation wish you and your family a Merry Christmas and Happy New Year!