SUBSCRIBE

Keep up-to-date
with BC Wood





The BC Wood Staff (Brian, Randi, Brenda, Bonnie, Kit, Rumin, Trevor, Ken, Dave, Jim, and JC) would like to wish you all a very Merry Christmas! We hope your holidays are filled with joy and the New Year brings you good cheer and great prosperity!
If you have not yet been featured in our Spotlight section and would like to be, please email me at kcrowe@bcwood.com
or call 604-882-7100. You must be a value-added wood manufacturer in BC; however, you do not have to be a member of BC Wood, or any other association to participate - and it is free of charge!
If you are using Microsoft Outlook to view this email, you may not be able to see all of the images. In this case, you can view the webpage version of this email by clicking on the link at the top of this email "Having trouble viewing this email?
F
eel free to send me news stories that you think our readers would be interested in. You can email them to kcrowe@bcwood.com.
Industry News
2019 "Delhi Wood" Trade Show and Trade Mission
Join FII for the upcoming 2019 "Delhi Wood" Trade Show and Trade Mission!
The "Delhi Wood" Trade Show will take place in Greater Noida (outskirts of New Delhi) March 13-16, 2019. Your organization may take a kiosk in the FII space or book an individual booth space within the Canadian Pavilion.
Before the show, FII India are organizing a trade mission to Jaipur in Rajasthan and Delhi to meet with key local industry. These strategic visits will be to manufacturers of furniture using Canadian softwood species or with the potential to expand use of our species. In addition, the mission will connect with key traders who import and stock Canadian softwood species in India.
For general inquiries or if you are interested in either the trade mission or kiosk, please contact Zoish Bengali
zoish.bengali@bcfii.ca
.
If you are interested in booking an individual booth space within the Canadian Pavilion, please contact Viney Gupta at the Canadian Trade office in India at
viney.gupta@international.gc.ca
.
Industry News
CanExport Opens the Door to New Markets for More Canadian Exporters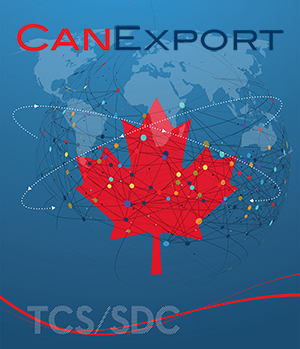 One of the key obstacles small and medium enterprises (SMEs) face in exporting to new markets is the high financial cost. In response, the Government of Canada has committed $100 million in additional funding for CanExport and related funding programs to help Canadian firms manage the risks associated with developing and diversifying their sales abroad.
CanExport offers direct financial assistance to small and medium enterprises (SMEs) registered in Canada. Since its launch in 2016, the program has helped over 1,000 SMEs with market entry projects in 90 new markets, and generated $375M in new export sales.
CanExport provides matching funding between $10,000 and $50,000 to eligible SMEs, and supports a wide range of export development activities into new markets, such as: business travel to target markets; participation at trade fairs and trade missions; adaptation of marketing tools for new markets; intellectual property protection; business, tax or legal advice for target markets; and market research.
The program has broadened its eligibility criteria with regard to the number of FTEs and annual revenue, and will dispense grants in addition to contributions. These and other recent changes reflect CanExport's commitment to becoming an indispensable tool for Canadian businesses looking to better compete in the global market place.
If you have an export development project in mind, visit the CanExport website for full program details and to submit an application: Canada.ca/CanExport
Industry News
San Group honoured with two BC export awards. Recognition includes Exporter of the Year
Vancouver, BC - San Group Inc. was presented with two BC Export Awards today - including Prestigious Overall - Exporter of the Year Award, after earlier winning Exporter of the Year in the Natural Resouces category. In accepting the honours, the company attributed its success to the many men and women who show up for work every day at its operations in Langley and Port Alberni.
The BC Export Awards pay tribute to the success, achievements and innovative approaches of BC's top export companies.
The 15th annual Global Buyers Mission™ (GBM) and WoodTALKS took place in Whistler, September 6th to 8th, 2018. Over 850 delegates from around the world came together to participate in this three-day, invitation only networking/tradeshow event. The GBM brings together qualified international buyers of wood products, with Canadian manufacturers of that include finished materials, building supplies and remanufacturing products. In conjunction with the GBM, WoodTALKS is full of opportunities for architects, designers, contractors, developers, public officials and other wood products specifiers to earn Learning Units, see first-hand what is new in BC's wood products industry, network and catch up with colleagues.

Registration for two upcoming BC-based trade shows is now available!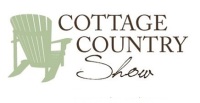 The BC Cottage Country Show runs from March 15 -17, 2019 at the Cloverdale Agriplex. This show caters to buyers who own a second home or are interested in buying one and outdoor lifestyle products. BC Cottage Country Show advertises:
Rustic and Specialty Furniture & Furnishings
Architects, Builders & Remodelers
Real Estate & Finance
Sporting Gear, Outdoor Equipment & Marine
Landscaping & Lakeshore Maintenance
Custom Products, Accessories & Publications
How-To Seminars & Demonstrations
The Log Home & Timberframe show takes place at the Cloverdale Agriplex Surrey, BC from April 5 to 7, 2019. This is the only Log Home and Timber Frame Show in British Columbia. This industry specific show caters to pre-qualified buyers looking for a log home. For more information and to book floorspace, go to
www.bcloghomeshow.com
.
VANCOUVER - Canada Wood Korea and the Korean Institute of Architects have signed a memorandum of understanding (MOU) to help Korean architects work better with Canadian wood.
The technical co-operation agreement was signed on Dec. 7 by senior forest industry representatives on the Forestry Asia Trade Mission, which consisted of a group of more than 40 delegates including industry, research, labour, First Nations and government.
The group also visited the Gapyeong Canada Village Project on Dec. 8., which uses wood products from B.C. and other parts of Canada. The village is the result of a 2013 MOU signed by Canada Wood Korea, the Gyeonggi Urban Innovation Corporation and Dreamsite Korea.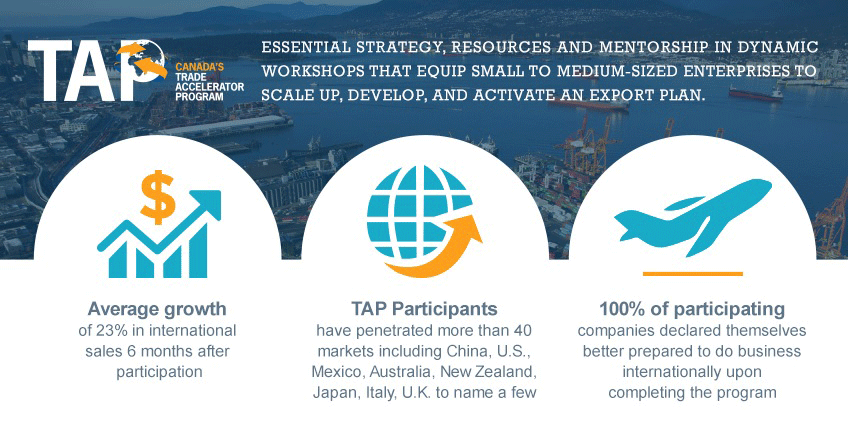 Upcoming Kelowna Workshop, starts

February 4, 2019
Application Deadline:
January 14, 2019
Schedule:
Registrations: 8:30-9:00am
Workshop program: 9:00am - 5:00pm
Location:
Downtown Kelowna
Participation Fee:

*

Full bursaries available for qualified BC wood products manufacturers. Inquire at BC Wood for details.
New trade agreements and a competitive Canadian dollar make it an ideal time to extend your company's reach through the export of goods and services.

World Trade Centre Vancouver has successfully delivered Canada's Trade Accelerator Program (TAP), in B.C. since 2017.

The Trade Accelerator Program is designed to help SMEs TAP into their full export potential. It has a proven track record helping participants get results.

UBC's B.Sc. Wood Products Processing program is now
accepting co-op postings
for the Summer 2019 term (May 2019 start). Attached you will find our program overview, a few examples of co-op positions for Wood Products Processing students and a job template in case you need one. Our students are available for 4 month (May to August) or 8 month (May to December).
There are still a few students available for a Winter 2019 term (January to April/August).
Students are qualified for positions related to marketing/sales, business process analyses/improvements, engineering processes, manufacturing, quality control, research, testing and technical analysis.
CAWP's Open House event is an opportunity for interested individuals to learn more about the education, training, research and industry assistance programs that go on in our building. In the afternoon we have a few short presentations on topics of interest to the wood products industry community. After presentations, visitors can walk around and view practical demonstrations and exhibits in our machine lab areas, as well as talk to some of our machinery, software and educational partners.
When:
Thursday, January 31st, 2019, 12:30pm to 5:00pm
Where:
UBC Forest Sciences Centre (2424 Main Mall, Vancouver) -Sign in at main Wood Science reception, CAWP 2900
Please note that the program for the day and further details will be available at a later date.
Japan Market Update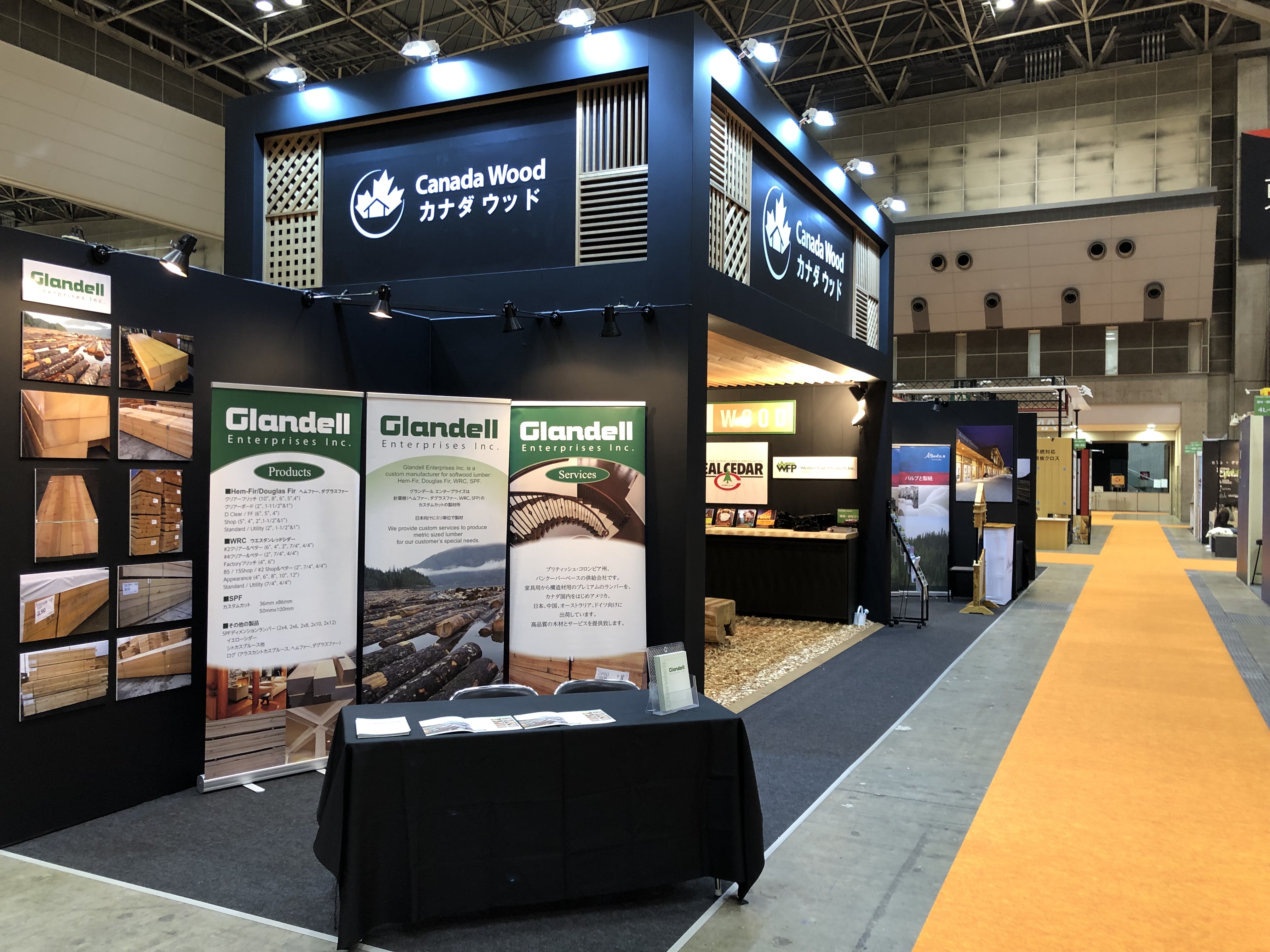 The Japan Home and Building Show is the most important show for BC Wood members, as well as other overseas firms doing business with the Japanese construction industry. This year was no exception, with large pavilions from various European and Asian countries. Canada was well represented as always, with the BC Wood organized 12 booth Canada Wood Pavilion promoting a wide cross-section of our industry. This year COFI also joined us at the show with full-scale demonstration home showcasing Canadian building technology including mid-ply wall systems.
The show was busy for all three days as Japanese clients were actively looking for products. Overall, the Japanese construction industry has been busy and that energy could be felt on the show floor. The growth in the Japanese hospitality sector over the past few years has led the show organizers to target commercial construction and architecture as well. The zones were set-up with this in mind and included an all new furniture area. The JH&BS organizers are working hard to have this event truly cover all of the different segments of the construction industry. This is also bringing in more and more visitors from various parts of Asia. The Japan Home and Building Show has become a significant international event, with many Japanese exhibitors now targeting these foreign attendees.
As Tokyo Big Sight will be used to host some of the 2020 Summer Olympics events, some of the halls will no longer be available for trade shows as of next spring. This has created a great deal of uncertainty about what the shows would do. Some will be temporarily moving to other facilities around Tokyo or even Osaka while others will simply take a break for two years. We were worried about the JH&BS so it was a great relief to hear that the organizer has secured Big Sight's West Halls for next year's show during its usual mid-November time frame. This will probably limit the total floorspace available, but at least we know that we can plan on offering this great opportunity to members next year as well.
USA Market Update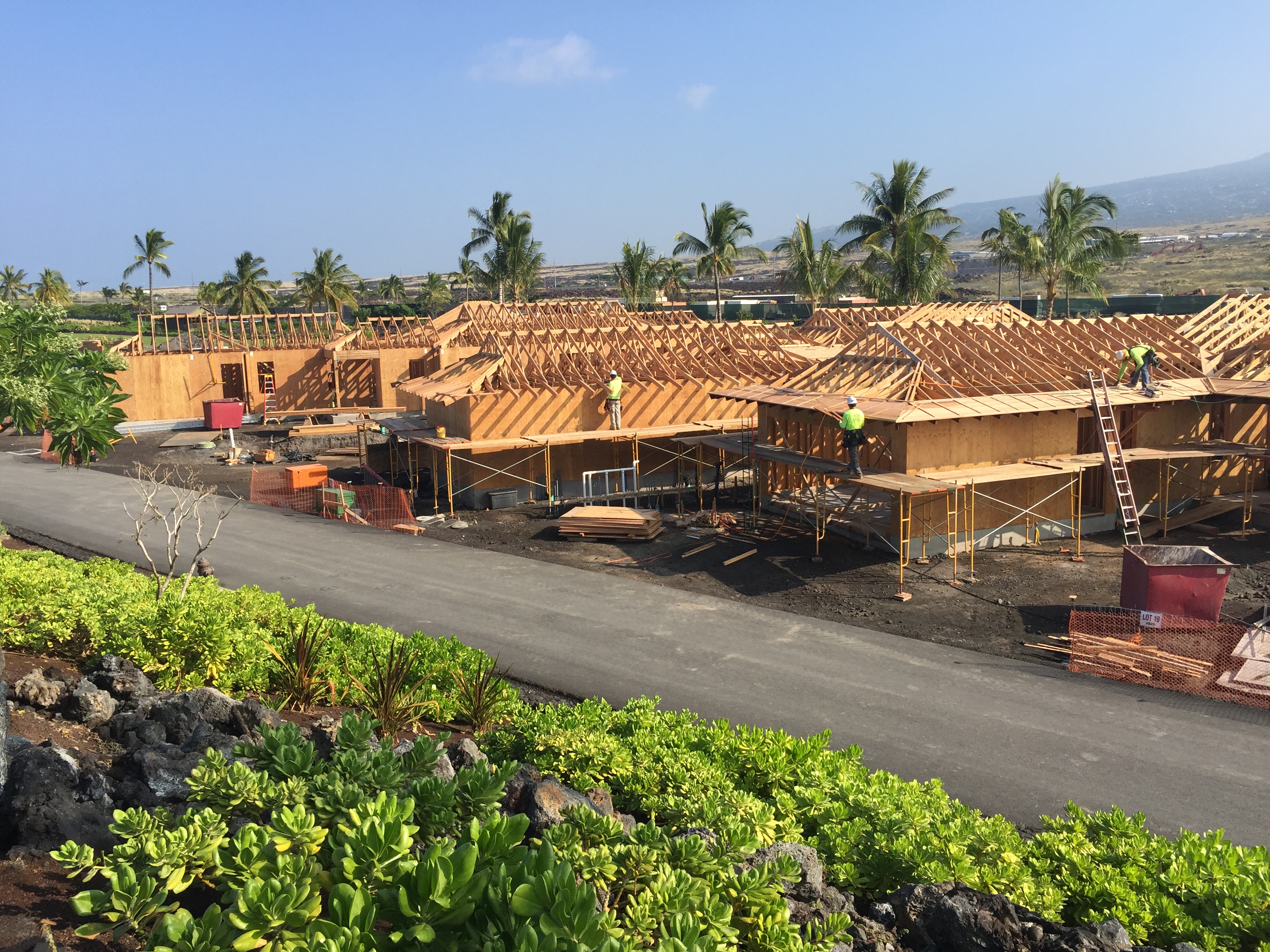 A few comments, suggestions,
and ideas...
As the year draws to a close and we all get ready for the holidays here are a couple of US trade events worth considering over the break.
In January, we have the annual BIA Hawaii trade event and mission Jan 23 - 30. Great opportunities for higher-end manufacturers of architectural and finished products.
BC Wood will participate February 19th - 24th at the International Builders' Show (IBS) in Las Vegas. We have a large presence at IBS and the show attracts an expected crowd of over 110,000 builders, architects and distributors from the residential construction sector.
In late March, BC Wood and Industry will participate in a multi-family event in Texas. If supplying the growing multi-family sector in the western United States is a target for company, this event provides a superb opportunity to meet directly with key buyers and decision makers in this sector.
Lots to think about over the break, but make sure to take some time to enjoy with your friends and family.
Season Greetings and have a Happy Holiday!

One spot left! Join the BC Wood Pavilion at Buildex!
BC Wood will once again be hosting a pavilion at Buildex Vancouver, from February 13-14, 2018.
BUILDEX Vancouver is Western Canada's largest tradeshow and conference for the Construction, Renovation, Architecture, Interior Design and Property Management industries. With over 600 exhibits, and more than 80 educational seminars, BUILDEX attracts over 14,000 attendees annually.
For a space in the popular BC Wood pavilion, please contact Ken Hori at 604-882-7100 or
khori@bcwood.com
.
Korea Market Update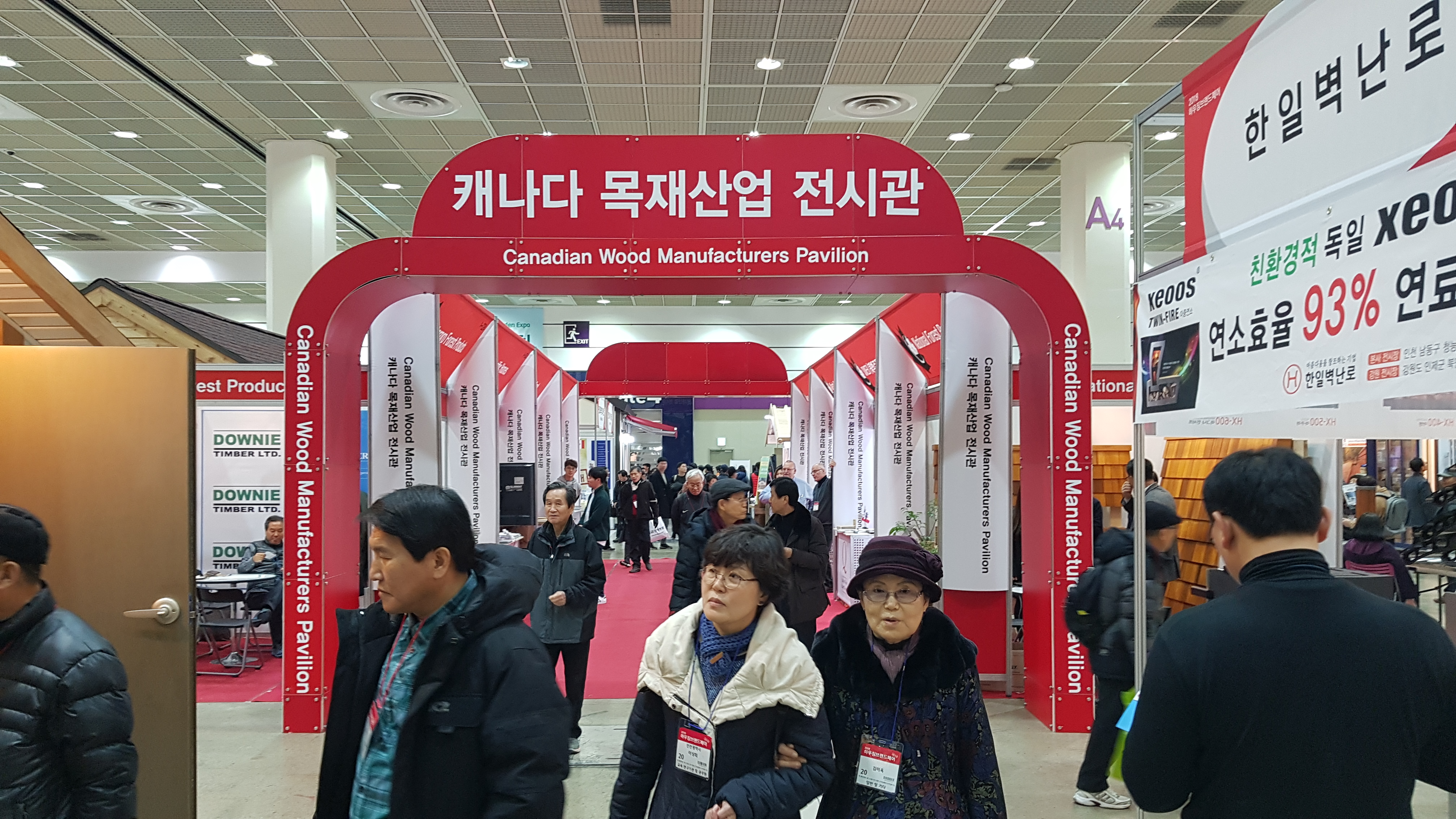 BC Wood will be organizing a pavilion for members at the next Housing Brand Fair to be held from February 14th to 17th at the very convenient COEX Exhibition Facility in Seoul's Gangnam district. The show's strong promotional backing and central location attracts most of the major players in Korea's wood and construction industries. A wide range of products are covered at the show including lumber, millwork, kitchens, furniture, and house packages. Therefore, this show is ideal for a large cross-section of BC Wood members interested in targeting professionals in the Korean construction industry.
On behalf of BC Wood members interested in attending the show, BC Wood's Korean Representative JC Lee has been negotiating with the
show
organizers
to cover some of our members' travel costs for the show. For more information on this and the show, please contact Jim Ivanoff at ivanoff@bcwood.jp.
Japan Market Update
BC Wood will once again be coordinating the Canadian Pavilion at the Nikkei Architectural and Construction Materials Show that will be held at Tokyo's Big Sight from March 5th through 8th, 2019. The Nikkei Show is already sold-out, but with BC Wood's longstanding participation in the show we have been able to secure a pavilion in a prime location on behalf of our members.
The Nikkei Show is the largest show of its kind in Japan and sees over 250,000 industry professionals over the show's four days. The show attracts a great number of architects, but is also well attended by importers, distributors, and both residential and commercial builders. Therefore, the show is a good fit for producers of cabinetry, millwork, house packages including log and timberframe, as well as lumber and remanufactured products. For more information, please e-mail me at
Ivanoff@bcwood.jp.
Canada Market Update
Spring Cottage Life Show, Toronto -

March 21 - 24, 2019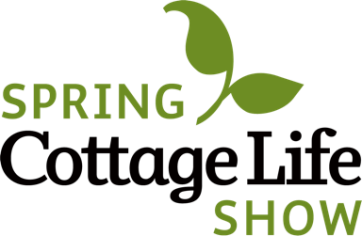 BC Wood will once again be hosting with a large BC wood presence at the Spring Cottage Life Show.
The Spring Cottage Life Show attracts 39,000 visitors from one of Canada's hottest recreational property markets. These hard-core cottagers arrive at the show with a plan to upgrade, improve, build new, or to buy property, boats, furniture, and accessories. Over 525 exhibitors come together for one great weekend to celebrate and prepare for all things cottage related. Exhibitors include builders, contractors, innovative building products, green solutions, décor and arts and crafts.
If you are interested in finding out more about this event, please contact Ken Hori at 604-882-7100 or
khori@bcwood.com.
Marketplace
If you would like to include a posting in our Marketplace section, please email me at
kcrowe@bcwood.com
or call 604-882-7100 and ask for Kit.
Upcoming Events
January 14 - 19, 2019:
BAU
, Munich, Germany

February 13 -14, 2019: Buildex, Vancouver, BC

February 14 -17, 2019: Housing Brand Fair, Seoul, South Korea

February 19 - 21, 2019: International Building Show (IBS), Las Vegas, USA



February 19 - 22, 2019:

Hotel-Res Expo, Tokyo, Japan

March 5-8, 2019: Nikkei Architectural & Construction Materials Show, Tokyo, Japan

March 21-24, 2019: Spring Cottage Life Show, Mississauga, ON

March 28-31, 2019: Interzum Guangzhou, Guangzhou, China

For a list of all trade and industry events, please visit
If you have any questions, comments, suggestions, or feedback, feel free to email me at

kcrowe@bcwood.com

.

Kit Crowe
BC Wood