SUBSCRIBE

Keep up-to-date
with BC Wood




Announcement
The BC Wood Staff (Brian, Randi, Brenda, Bonnie, Kit, Rumin, Ken, Dave, Jim, and JC) would like to wish you all a very Merry Christmas! We hope your holidays are filled with joy and the New Year brings you good cheer and great prosperity!

Industry News
Notification of Japan's Proposed Regulatory Amendments - Forest Products
Barry Ford | Canada Wood Group
On October 03, 2019, Japan's Ministry of Agriculture, Forestry and Fisheries (MAFF) issued a World Trade Organization (WTO) notification of a regulatory amendment under its Plant Protection Act to exempt certain plants and plant products from requiring phytosanitary certificates. At the same time, Japan is proposing to enforce its requirement for phytosanitary certificates for certain other plants and plant products, including lumber with bark and logs with bark, for which the requirement for phytosanitary certificates has not been enforced historically. MAFF will be implementing the requirement for phytosanitary certificates as of June 2020.
Processed wood products will not be subject to the requirement for a phytosanitary certificate. MAFF interprets "processed" wood as bark free, whether sawn or not, or whether treated or not. The CFIA seeks to clarify if bark free will allow a tolerance for bark and to seek alternatives to phytosanitary certificates (i.e., treatment marks, industry-issued certificates for those products that aren't bark free).
Japan is Canada's third largest market for the export of forest products and the Market Access Secretariat (MAS) under AAFC/CFIA and the CFIA have started consulting with CFIA operations and the forestry sector on the impact of Japan's proposed regulatory amendment.
Canada Wood is engaged in this process and is assisting in identifying potential impact to exporters and importers.
After a meeting with Canadian representatives and MAFF,
I am happy to advise that we now have further clarification on the matter and an official statement will be forthcoming - in the meantime:
LUMBER & TIMBERS SAWN ON 4 SIDES IS EXEMPT FROM REQUIRING A PHYTOSANITARY CERTIFICATE.
As further details become known we will advise further. Any questions on the matter should be directed to Barry Ford
ford@canadawood.org.
Industry News
Explore How BC Wood and Mass Timber Can Bring
Innovation to Your Building Design + Earn CEU's
UBC Bioenergy Research and Demonstration Facility
Fo
ur
Architectural Institute of British Columbia
recognized continuing education units (CEUs) are now available based on select chapter readings from the
Naturally Wood
book. Complete all four to receive two core learning units.
Available CEU topics:
Industry News
Wood is a Strong Performer in Pools and Ice Arenas


David Wylie | Construction Business
Wood is a natural choice for constructing indoor swimming pools and ice arenas.
An effective insulator with a warm aesthetic, wood is particularly well suited to the demanding atmospheres of swimming pools - as well as ice rinks in arenas. Wood tolerates high levels of humidity, offers acoustic and thermal benefits, and absorbs and releases water vapour without compromising its structural integrity.
Indoor pool design has evolved to include ample use of natural light and bold, innovative uses of B.C. wood from sustainably managed forests.
Darryl Condon and his firm HCMA Architecture + Design have been using wood prominently in aquatic facilities throughout B.C.
"We have long recognized the inherent benefits of utilizing wood in indoor swimming pools; wood is a great solution to the challenges of chlorine and humidity," he said. "It's been a material of choice for all our recent aquatic facilities."
Industry News
Little Pieces = Big Business


Darren Handschuh | Castanet


It's no secret the BC forest industry has fallen on hard times.
There are numerous reports of layoffs, closures and cutbacks, except at one plant in Spallumcheen.
Woodtone is not only keeping its employees working, it is hiring more staff.
Some 70 people are employed by the plant that has carved out a successful niche market while taking value-added to a whole new level.
The company takes small pieces of wood that were destined for the chipper or burner from area sawmills and turns them into large, valuable pieces of wood coveted for a variety of construction projects.
"We partner with a lot of the primary mills around the Okanagan particularly, and we buy a lot of the lengths and odds and ends they can't get rid of," said Chad Richmond, Woodtone territory manager and product manager.
Global Buyers Mission
Global Buyers Mission 2019 & WoodTALKS at the GBM 2019 Recap Videos!
Global Buyers Mission 2019
If the video above does not play, please click here.
2019 WoodTALKS at the GBM
If the video above does not play, please click here.
Industry News
CAWP Open House & WPP Co-op Presentation Night
CAWP Open House
CAWP's Open House event is an opportunity for interested individuals to learn more about the education, training, research and industry assistance programs that go on in our building. In the afternoon we have a few short presentations on topics of interest to the wood products industry community. After presentations, visitors can walk around and view practical demonstrations and exhibits in our machine lab areas, as well as talk to some of our machinery, software and educational partners.
When:
Thursday, January 30th, 2020, 12:30 pm to 5:00 pm
Where:
UBC Forest Sciences Centre (2424 Main Mall, Vancouver) - Sign in at main Wood Science reception, CAWP 2900
WPP Co-op Presentation Night
Intermediate and senior students in the B.Sc. Wood Products Processing degree program at the University of British Columbia will be delivering presentations on their most recent co-op work terms. The intermission will provide a valuable networking opportunity to meet our industry partners, UBC faculty members and students.
When:
Thursday, January 30th, 2020, 6:00 pm - 9:30 pm
Where:
UBC Forest Sciences Centre (2424 Main Mall, Vancouver) - Room 1005
Japan Market
Targeting Japan's Booming Resort Sector
Jim Ivanoff | ivanoff@bcwood.jp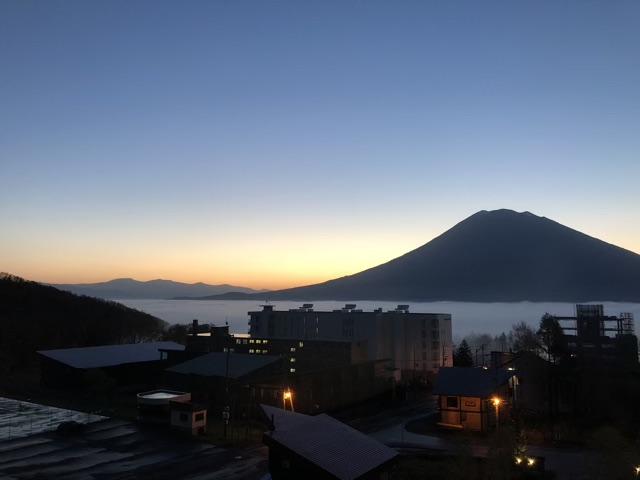 BC Wood has long been working in the Japanese resort sector, but the explosion in inbound tourists is driving new redevelopment projects across the country and revitalizing the entire market. It started with hardcore ski enthusiasts from Australia and then spread to foreign resort developers. Now the Japanese government has taken notice of the economic opportunities resulting from Europeans and North Americans spending more time and money in Japan's otherwise stagnant rural areas.
They have also realized that most facilities in Japan are not up to international standards. As a result, the government recently announced planning for new projects that will help fund the construction of 50 new luxury hotels and rebuild 10-15 run-down bubble economy-era ski resorts. The government's Tourism Ministry has also been helping to set-up 100 Destination Management/Marketing Organizations (DMOs) to bring the local hospitality industries and governments together to make plans for improving facilities that are targeting inbound tourists.
For fiscal 2019/20, BC Wood had already planned to increase our efforts in this market with new programs and it seems that based on these announcements, our timing is perfect. First, we will be exhibiting at February's HoteRes Show in Tokyo which targets the hospitality industry. We have exhibited there twice before and have been able to meet many owners and operators of hotel, hot spring, and other resort facilities. We are looking forward to developing more contacts in the sector on behalf of the Canadian industry.
In early March, BC Wood will once again be organizing the Canadian Pavilion for the Nikkei Architectural & Construction Materials Show at Tokyo Big Sight. This show attracts a very large number of architects and designers who work in the hospitality sector and thus Canadian exhibitors will be able to directly target this market. Immediately following the Nikkei Show, BC Wood will also hold a series of seminars in Sapporo, Nagano, and Tokyo, showcasing Canadian know-how in developing resorts.
Any members interested in our programs targeting the Japanese resort market should contact Jim Ivanoff (
ivanoff@bcwood.jp
) for more information.
China Market
Jim Ivanoff | ivanoff@bcwood.jp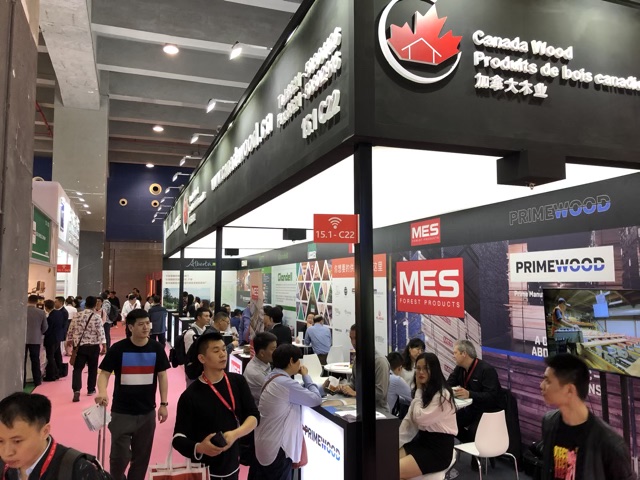 Once again, BC Wood will be exhibiting at Interzum Guangzhou from March 28th to 31st to give industry members the opportunity to build and expand their business in the large Chinese market. This annual event covers every facet of wood furniture and building products manufacturing, including both machinery and raw materials. It is said to be the largest woodworking show in Asia. Over 1,100 manufacturers and suppliers are expected to occupy the 130,000-square meter venue with 60,000 visitors expected.
Interzum has been attracting pavilions from Germany, the US, Italy, Turkey, Spain, Sweden, and more over the past ten years, covering a wide variety of both softwood and hardwood species. Due to the show's importance to the Chinese woodworking industry, buyers/ importers of all types of wood products visit. Therefore, this show will be of interest to members supplying a wide variety of softwood & hardwood lumber for uses in remanufacturing, concrete forming, as well as wood construction. For more information, please e-mail me at
Ivanoff@bcwood.jp.
Canada Market
BC Wood will be participating at the Spring Cottage Life Show in Toronto, March 26-29, 2020. This show features 600 exhibitors showing all things cottage related from building products to docks to power boats. With an average audience of 39,000, the Cottage Life Show attracts an elite consumer with a high household income, high net-worth and dual homeowners.
As the exhibit spaces sell out quickly, if you have an interest in exhibiting at this show or would like more information, please contact Ken Hori at
khori@bcwood.com
as soon as possible.
Korea Market Update
BC Wood will be organizing a pavilion for industry at the next Housing Brand Fair, held from February 20th to 23rd at the convenient COEX Exhibition Facility in Seoul's Gangnam district. The show's strong promotional backing and central location attracts most of the major players in Korea's wood and construction industries. A wide range of products are covered at the show including lumber, millwork, kitchens, furniture and house packages. This show is ideal for a large cross-section of BC Wood industry members interested in targeting professionals in the Korean construction industry.
On behalf of BC Wood, Korean Representative., Mr. JC Lee has been negotiating with the
show
organizers
to cover some of our industry members' travel costs to attend. For more information on this and the event itself, please contact Jim Ivanoff at ivanoff@bcwood.jp.
Japan Market Update
Nikkei Show 2020


Jim Ivanoff | ivanoff@bcwood.jp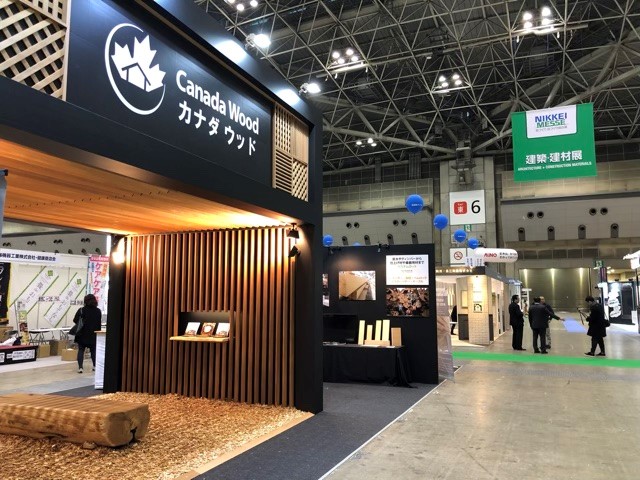 BC Wood will once again be coordinating the Canadian Pavilion at the Nikkei Architectural and Construction Materials Show that will be held at Tokyo's Big Sight from March 3rd through 6th, 2020. The Nikkei Show is the largest show of its kind in Japan and sees over 200,000 industry professionals over the show's four days.
The show attracts a great number of architects and designers, especially ones working on commercial and hospitality related projects, therefore, it is a great show to target Japan's booming inbound and resort sectors. It is also well attended by importers, distributors, and both residential and commercial builders. Overall, the show is a good fit for producers of cabinetry, millwork, house packages including log and timberframe, as well as lumber and WRC reman products. For more information, please e-mail me at
Ivanoff@bcwood.jp.
Upcoming Events
January 21-23, 2020:
International Building Show (IBS), Las Vegas, Nevada
February 12-13, 2020:

Buildex, Vancouver, BC
February 13-16, 2020:
Housing Brand Fair, Seoul, Korea
February 22-23, 2020: Hawaii Island Living & Design Expo, Kona, Hawaii
March 3-6, 2020:

Nikkei Architectural & Construction Materials Show, Tokyo, Japan
March 26-29, 2020: Spring Cottage Life Show,

Mississauga, ON
March 28-31, 2020: Interzum,

Guangzhou, China
For a list of all trade and industry events, please visit
If you have any questions, comments, suggestions, or feedback, feel free to email me at

kcrowe@bcwood.com

.

Kit Crowe
BC Wood