SUBSCRIBE

Follow us on Twitter



If you have not yet been featured in our Spotlight section and would like to be, please email me at
rmann@bcwood.com
or call 604-882-7100. You must be a value-added wood manufacturer in BC; however, you do not have to be a member of BC Wood, or any other association to participate - and it is free of charge!
If you are using Microsoft Outlook to view this email, you may not be able to see all of the images. In this case, you can view the webpage version of this email by clicking on the link at the top of this email "Having trouble viewing this email?
F
eel free to send me news stories that you think our readers would be interested in. You can email them to
rmann@bcwood.com

Discover New Resources for Building with Wood
B.C.'s wood products sector continues to experience rapid innovation as new, locally-developed products and building solutions have expanded the possibilities for wood in structural and finishing applications.
Highlighting the latest trends and topics,
Wood Innovates BC
is a new platform that
profiles and connects the latest B.C. expertise, wood design resources, networking events and workshops, to encourage exchange on technological developments, research, building and manufacturing efficiencies and design innovations.
Explore the platform and other
naturally:wood
resources brought to you by Forestry Innovation Investment, the Government of B.C.'s market development agency for forest products.
Labour Market Research Project: What's in it for your Business?
BC

Wood is leading a project, funded through the BC Sector Labour Market Partnership Program, to investigate the labour market challenges facing BC's value-added wood products sector. The labour market information (LMI) gathered through this project will help industry and employers understand and respond to changing labour market demands. Using the information, Industry and employers can make informed plans, choices, and decisions for a variety of purposes, including business investment decision-making, career planning and preparation, education and training offerings, job search opportunities, hiring, and public or private workforce investments.




How Can You Help?
To the meet the research objectives, it is critical that the project is informed by direct and broad-based input from Industry. To ensure information gathered is reflective of industry's experience, BC Wood will be calling on employers to respond to a short 10-minute on-line survey. An on-line employee survey will also be available for you to pass on to your workers that will gather information to get a snapshot of their experience. *Expect the survey to arrive in your in-box mid-March 2018.
Promote your Company in the BC Wood Japan Brochure and Showroom
In the New Year, BC Wood will redesign its Japanese language brochure that is used at all trade shows and events in Japan. It is also given out in response to all inquiries and during outreach visits. By being a part of the new brochure, your product samples can also be put on display in the Tokyo showroom for year-around exposure.
Even if you cannot take advantage of our trade show programs by participating directly, our brochure program will get your company in front of a wide cross-section of the Japanese building products industry. If you are interested, please contact Jim Ivanoff at
ivanoff@bcwood.jp
f
or more information.
Industry News
Carbon/ Life Cycle Analysis Workshop -

Approved for 6.5 AIBC Core LU's
Monday, March 5, 2018 - University of Victoria
Tuesday March 6, 2018 - University of British Columbia
As building performance and energy efficiency increases for new buildings, greater awareness is being paid to the life cycle impacts of the materials and systems which comprise the building structure. Life Cycle Analysis (LCA) has been recognized in most major green building rating systems as an important tool to evaluate and reduce the embodied impacts of construction, including transportation of materials.
In addition, global recognition of the impact of carbon emissions has led to global, national, provincial and regional regulations being enacted to measure, regulate and reduce both operational and embodied carbon emissions. Indeed, the City of Vancouver now requires embodied carbon impacts be reported for all rezoning and Vancouver Affordable Housing Authority projects.
Industry News
2018 Wood Design Awards in BC
Monday, February 26, 2018
-

Vancouver Convention Centre - West
Time: 4:30 pm Registration | 5:00 pm Reception | 6:30 pm Dinner & Awards
Registration: PURCHASE YOUR TICKETS NOW
**NOTE: nominees receive 2 complimentary tickets!**
T ickets : $149.
Tables: $1341.

Get your tickets early to this sell-out event and join us to celebrate the 2018 Wood Design Awards' nominees! This highly anticipated evening begins with a reception where you can mingle with innovators in wood building & design and BC's wood industry leaders. View the project story boards of all the nominees; visit with colleagues and enjoy the background music of a local jazz ensemble. Nominees and guests will then be seated for dinner and the 2018 Wood Design Awards ceremony.
Industry News
BC Log & Timber - 21st Annual Conference and AGM
February 22, 23, and 24th, 2018
- Quaaout Lodge, Chase B.C.
The BC Log & Timber Building Industry Association works closely with it's industry supporters and sponsors, introducing builders to new products and services provided by our conference and industry sponsors. We invite you to join our other dedicated and professional corporate sponsors who have generously supported our industry for many years by signing up to be a sponsor at our 2018 Conference. We have many sponsorship levels to choose from, all with with excellent benefits for you the sponsor while at the same time providing support to the BC Log and Timber Building Industry Association to continue our work on technical, educational and marketing initiatives that benefit the industry as a whole.
For any additional information you may require please do not hesitate to contact our Executive Director Patti LeFrancois, Direct Line 250-574-0562.
Industry News
oneTree Wild Workshop by Live Edge Design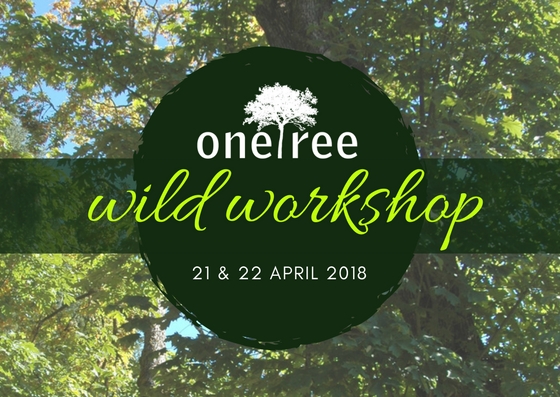 Join the Live Edge Design crew for a wild weekend workshop.
No experience necessary!
Participants choose a project (chair, planter box, trellis, or bench) and learn how to build it under the direction of an experienced woodworker over the course of 2 days.

Take your proud creation home with you!

Together we will demonstrate how much stuff can be made from one salvaged cedar tree.
Location: Live Edge Design, 5195 Mearns Road, Duncan BC, Canada

Time: Saturday April 21, 10 AM to 8 PM and Sunday April 22, 9 AM to 4 PM, 2018.

What to wear: working clothes, work boots (if you have them), rain jacket (may spend some time outside)

What to Bring: Lunch (or you can go out for lunch) Tools (if you have them) hammer, screw gun, tool belt, jig saw.

Where to stay: If you are coming from out of town, there are many B&Bs or close hotels are: the Ramada Duncan, the Ocean Front suites in Cowichan Bay, The Thunderbird Motel and the Best Western Cowichan Valley Inn.
Industry News

"Building Lasting Change Conference and Expo

" -
Toronto, ON - June 5-7, 2018
The Trade Commissioner Services will participate with a trade delegation in "Building Lasting Change Conference and Expo" in Toronto, June 5-7, 2018. Canadian companies attending this important event, will have the opportunity to meet with the Central American delegation and learn about opportunities in these markets.
For a list of participants and to schedule a B2B meeting, please contact Jennifer Chac

ó

n, Trade Commissioner in Guatemala
The #1 Way To Improve Trade Show Effectiveness
Skyline Exhibits and
Access Intelligence Research & Consulting
have produced two separate studies on
what is working best in event and exhibit marketing
. Of the exhibitor and event marketers surveyed, 47% worked for companies with under $10 million in gross revenue, a total of 33% had total sales between $10 and $100 million, and 19% worked for groups with over $100 million in revenue. A total of 90% of the survey respondents are either the primary event marketing budget decision-maker or they influence the process.
In both studies, exhibitors and event marketers were asked how they improved trade show results over the past two years. And in both surveys, the top answer was the same: Better pre-show marketing.
Princeton Wood Preservers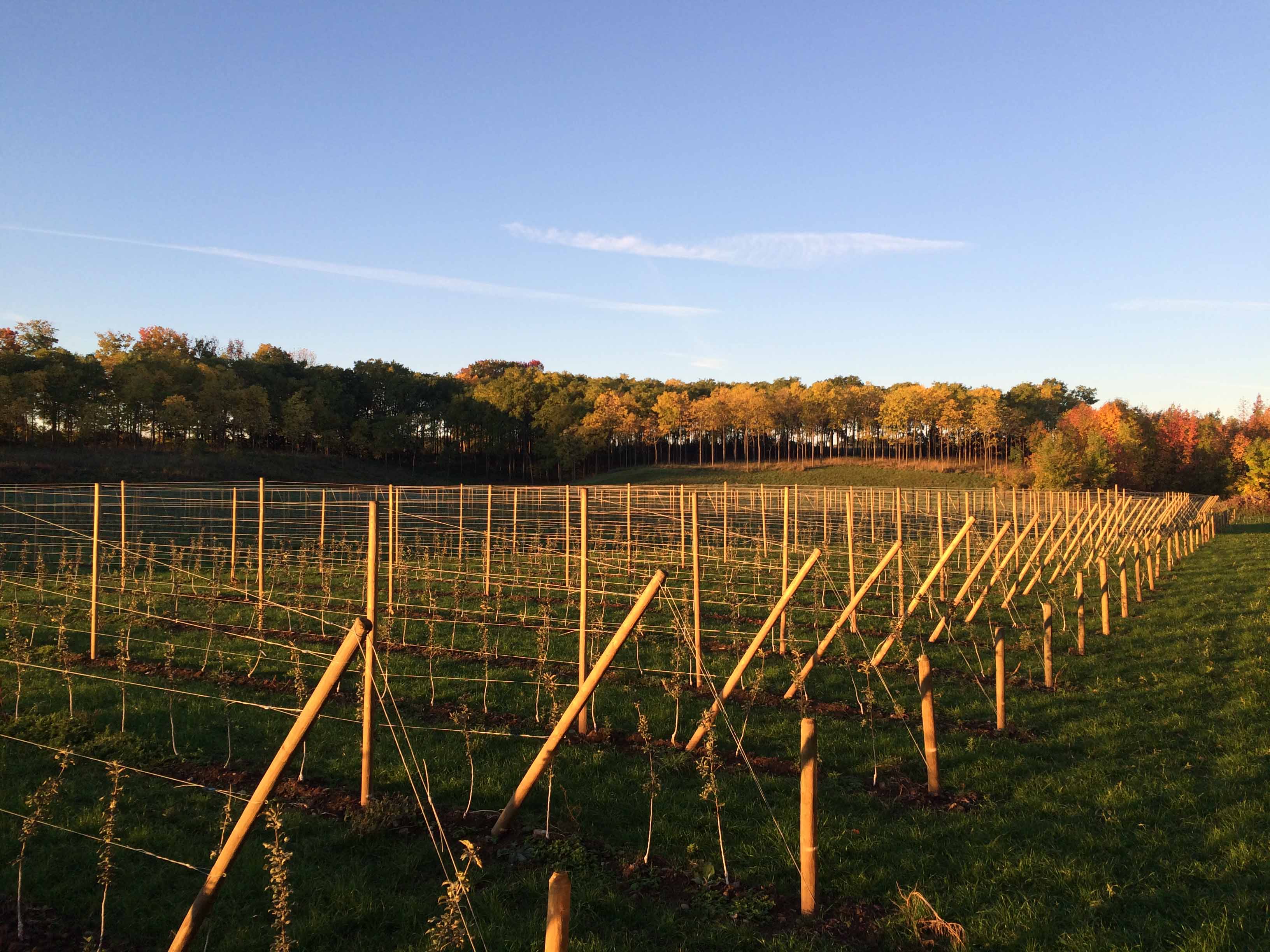 Founded in 1973, Princeton Wood Preservers, located in Princeton BC, is a family owned and operated company, with Elizabeth Marion as the President, and her son, Bill Everitt, as the general manager.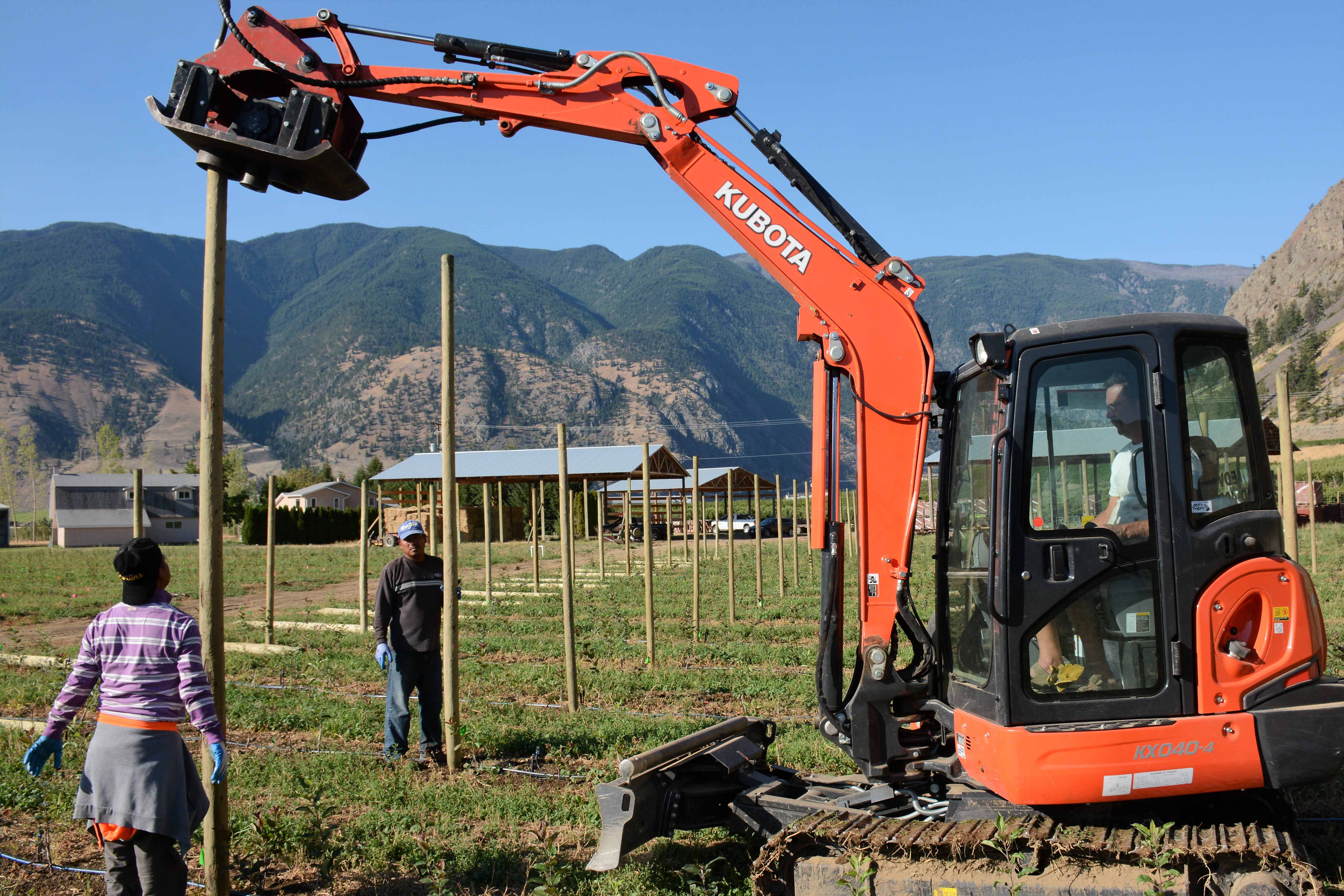 With 37 enthusiastic employees, the company produces a range of CCA Pressure Treated and untreated Round-Wood Post and Rail products, which are used for agriculture and wildlife exclusion. Their quality assurance is rooted in their strict adherence to pressure treating standards established by the American Wood Preservers Association (AWPA), the Canadian Standards Association (CSA) and the Canadian Wood Preservation Certificate Authority (CWPCA) for Environmental Plant Certification. If you're not familiar with the company, chances are you have unknowingly seen their products in a variety of places. Notably, their poles line the side of the Coquihalla, and they have other Roun
d Wood Products which can be spotted in movies such as Hot Tub Time Machine and Gunless.
Princeton Wood Preservers are the only CCA round wood product producer in BC with complete control of production from raw wood to finished product, all of which are CCA pressure treated and meet CSA standards for wood to ground contact, for which they no longer require 3rd party inspection. They are the premier supplier for the BC government, the BC Cattlemen's Association, and a variety of agriculture producers, such as growers of blueberries, hops, and vineyards throughout the province, Eastern Canada, and the United States.
For more details on the company, see their website at
www.pwppost.com
and give them a Like on Facebook
here
.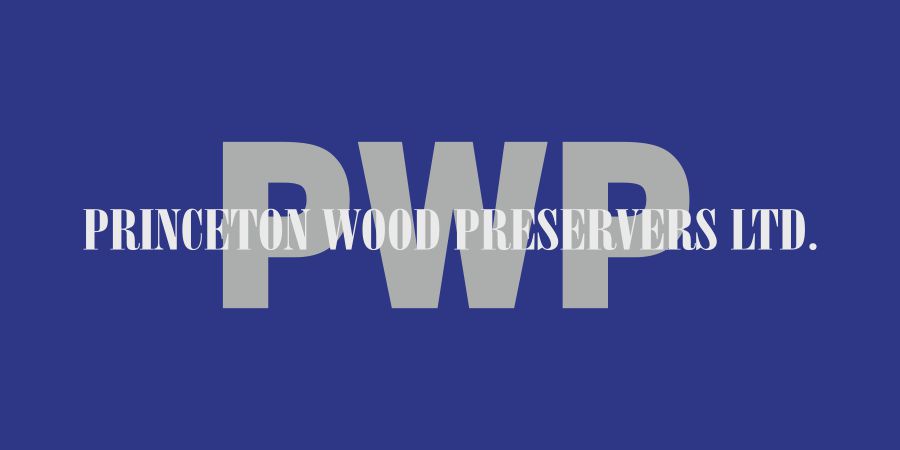 Activity continues to be brisk for the Specifiers Program as we enter the halfway mark of the first quarter of 2018.
While the majority of our activities are lunch & learn sessions, we also were involved in Buildex where BC Wood, joined by several companies from industry, exhibited. Aside from the trade show floor, Buildex also hosts many seminars. This year, for the first time, Buildex sponsored a PechaKucha seminar format where presenters
had 20 slides with 20 seconds per slide to speak to each slide. Yours truly moderated the program. Presenters were from Diamond Schmidt Architects, Michael Green Architecture, and Fast and Epp Engineers. This was a challenging format as none of the speakers, nor the moderator, ever participated in this format before. Having said that, the event went extremely well and was a lot of fun.
On February 26, BC Wood will be attending Wood Works Wood Design Awards dinner where we will host a number of prominent architects and industry at our table. We will also be presenting the BC Wood sponsored award for Interior Design.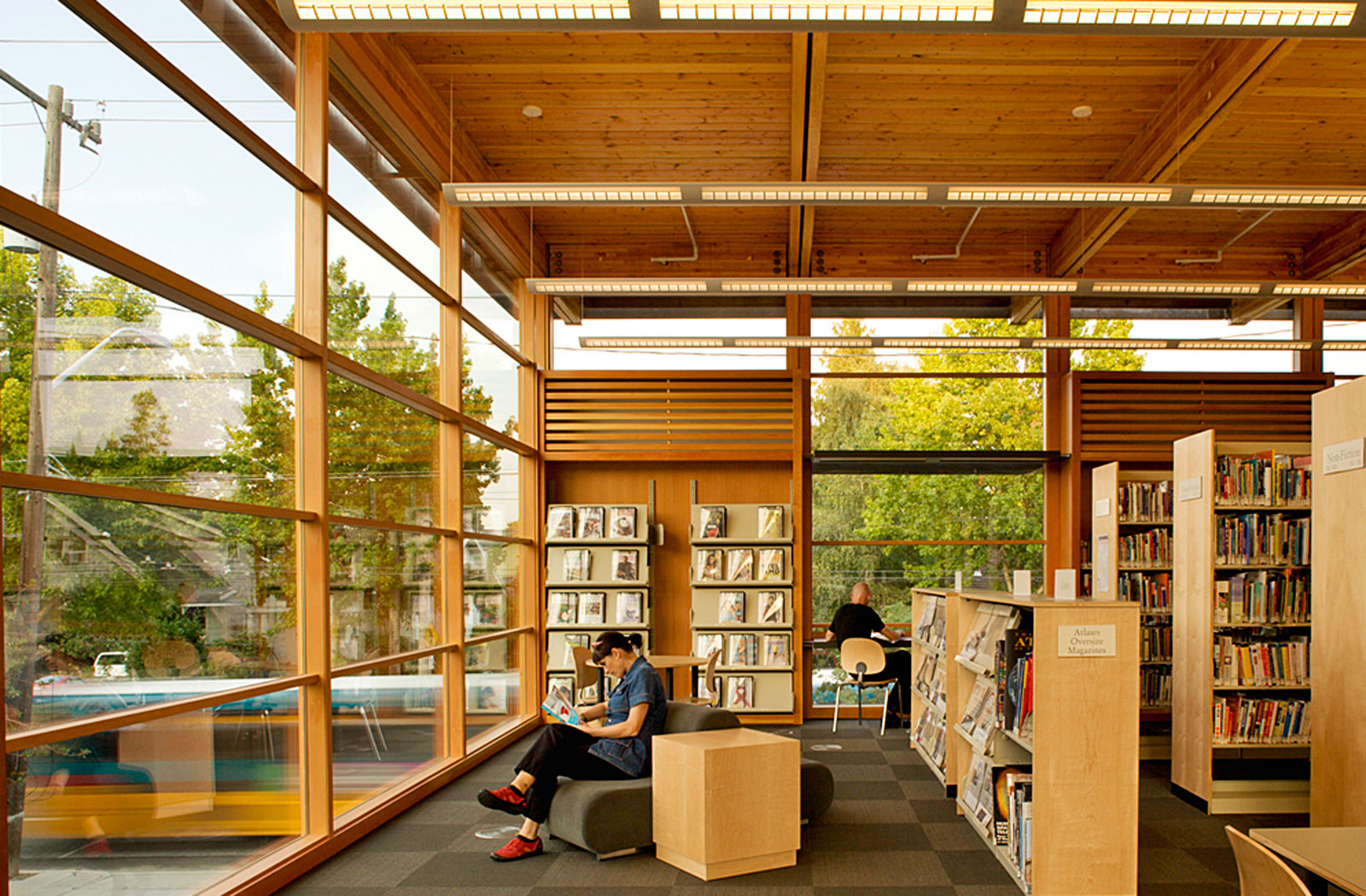 On March 1st, a key event, and one of our largest of the entire year, will be held at UBC and is titled "TIMBER, GLASS AND NAFS: ARCHITECTS GUIDE TO NAFS & CURTAIN WALL WINDOWS ON TIMBER FRAME BUILDINGS".

BC Wood is collaborating with CAWP on this event and it will be held in the CAWP facilities. The event features local experts who will explain and demonstrate creative solutions for integrating glass and timber into structures and provide insights into the regulations governing this work (NAFS). The program will then move to the lab floor for an interactive demonstration of heavy timber and curtain wall assembly including a live demonstration of an air and water test on an assembled unit to determine the Performance Grade measure. The response has been very strong as we received well over 60 responses in the first 24 hours so we are expecting a full house.
Former Olympic Venue to be the Next Development Champ?
With the Winter Olympics happening now in PyeongChang, it is a good time to think back to a former host, Nagano, Japan. Most Canadians may not want to remember those 1998 Games as they saw the first Canadian ice hockey "dream team" turn in a nightmare performance, missing the podium completely. However, it seems that the venue for the downhill ski events, Hakuba, left a lasting impression on Australian skiers.
Niseko in Hokkaido has become famous as the first successful international ski resort in Japan. In some ways, Niseko has become a victim of its own success with its Japan leading appreciation in real estate values now making would be investors look at other areas. Based on its Olympic heritage, Hakuba became an alternative several years ago, but it seems to have now become a major destination.
I had not been to the area in winter for many years, so on a recent trip I was surprised to find a once sleepy post-Olympic resort teeming with foreigners again. The vast majority seemed to be Australian, but there were also Europeans and North Americans as well as Southeast Asians and Chinese in the mix. Many of the workers on the slopes were also foreigners. Speaking with local business people, I was told that if it were not for the inbound tourists, the town would be dead.
Hakuba's biggest problem has always been access. There are many ski resorts with bullet train access from Tokyo, but the hike to Hakuba requires 4-5 hours with a combination of trains and/or buses. That is probably one of the main reasons why Japanese skiers have stayed away.
However, looking at it from a foreign traveler's perspective, I could see Hakuba's appeal. Located in the Japanese Alps, the area is blessed with snow and more significant mountains than other parts of the country. Also, there at least half a dozen ski hills in the Hakuba Valley so a visitor staying for week could easily ski a different resort each day. While Niseko is unquestionably the powder king, all of the slopes are on different faces of a single volcano.
From a development perspective, the valley also helps create boundaries of how the resort can develop which in the future could help drive land values. While completely under-developed, the area around the base of the main Olympic venue, Happo-one, already acts as a village centre with local restaurants and lodgings such as small hotels and B&Bs. Beyond this main village, there are many subdivisions full of cottages of various vintages.
While seeing and feeling the potential for development, it is also obvious that there is still a lot of work to be done before Hakuba could become a world-class resort. However, there are already foreigners developing resort homes and even condos. There is also talk of major foreign hotel chains looking for land in the area. In this and many other ways, it very much reminds me of Niseko when I first visited there about 10 years ago. There are many interesting areas around Japan that will see significant redevelopment in the next few years, but Hakuba is clearly one to be watched closely.
Please contact us for more information on how your company can get directly involved in this exciting time in Japan.
USA Market Update

A few comments, suggestions, and ideas....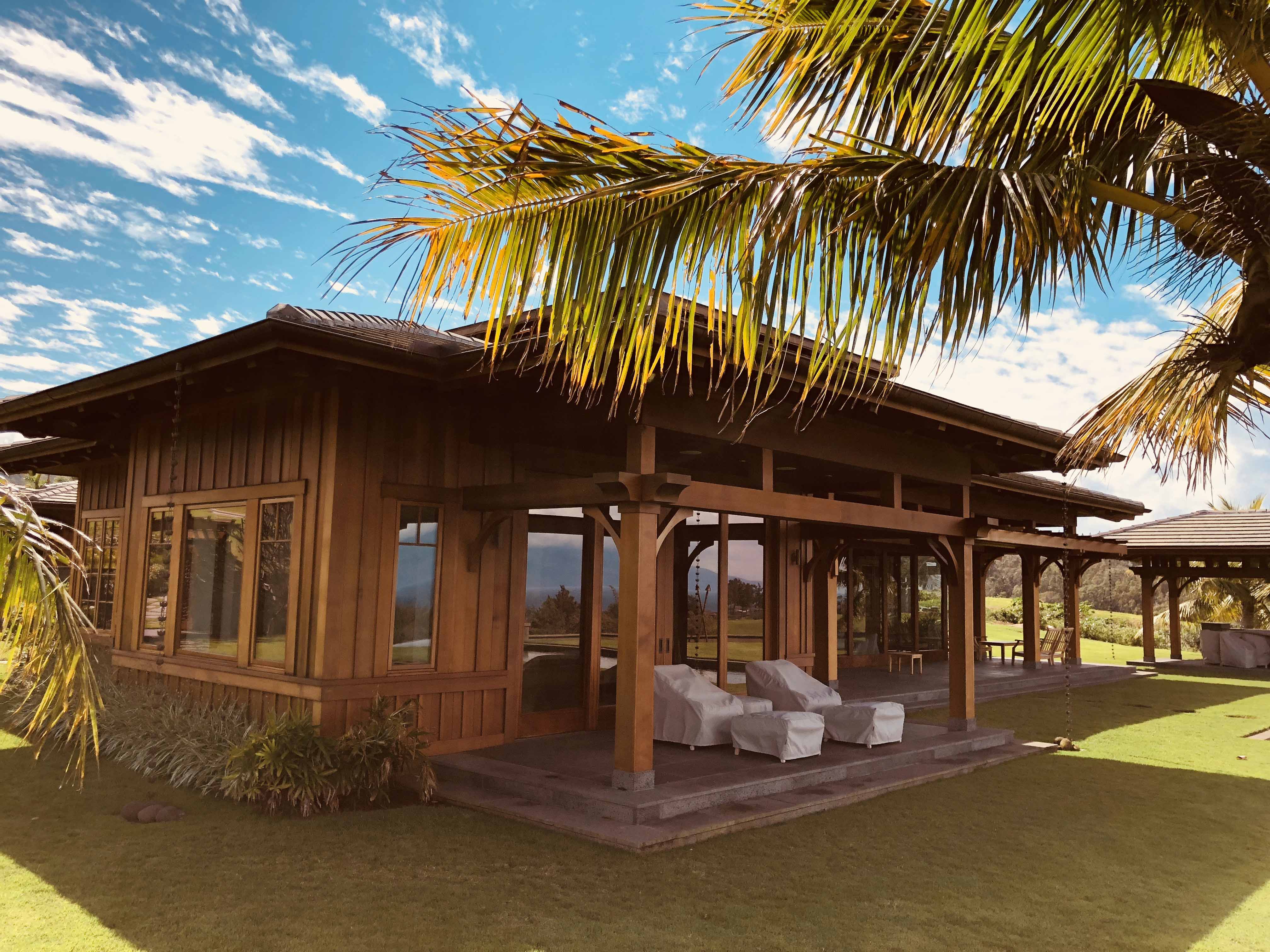 I just returned from our annual trade event and mission to the State of Hawaii. BC Wood, along with six member companies, participated in both the BIA Hawaii tradeshow in Honolulu and a five day market mission to the outer islands. The event was successful in increasing market intelligence and sales opportunities for participating companies. The BIA Hawaii event was strong this year, with a record attendance of over 12,000 folks participating over the 3 day event. One of the reasons for the increased attendance, other than the hot construction market, is the recent loss of the NFL Pro Bowl that moved from Honolulu to Florida. In past years, with the Pro Bowl in Honolulu, Sundays at BIA were painfully slow. However, this year, Sunday was busy right up to the 4 pm closing. Feedback from members was positive with good sales leads generated from the coordinated BC Wood products pavilion.
Immediately following the event, we traveled to the outer islands of Kauai, Maui, and the Big Island of Hawaii, meeting with a select group of builders and architects. The firms we visited target the high-end residential and resort vacation home markets on the Islands. The intelligence gathered from the mission suggests that the construction market remains strong across the State but not at the pace experienced over the last few years. Builders commented that the "pent up demand" that was driving construction activity since 2014 seems to have peaked and is now back to a normal pace. The market for softwood products from BC is good across the Islands with both Western Red Cedar and Yellow Cedar having a competitive advantage due to their resistance to the Formosan termite. It is expected that we will have a good contingent of Hawaii based builders attending the
Global Buyers Mission
this year, giving members further opportunity to meet potential buyers from this important market.
For more information on the Hawaii market or opportunities across the US please contact me at
dfarley@bcwood.com
.
Magna Expo Mueblera Industrial Trade Fair and Mission in Mexico City Show Report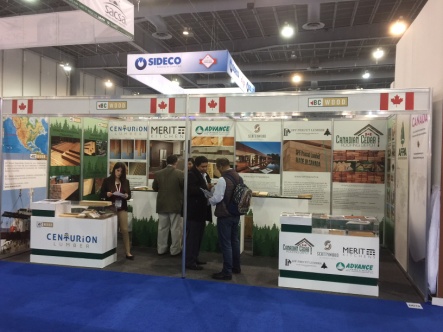 BC Wood and six member companies exhibited at MAGNA EXPO MUEBLERA INDUSTRIAL trade fair in Mexico City, January 17-20, 2018.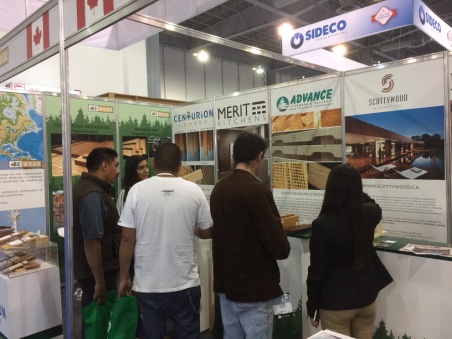 There were 186 exhibitors featuring technology, machinery and material supply for the forestry, woodworking, and furniture manufacturing industries. The trade fair was combined with the Furniture show MAGNA EXPO MOBILIARIO E INTERIORES . It was attended by 8,000 industry professionals, and visitors to the BCWood were mostly carpenters, designers, architects, and some distributors.
The purpose of the BC Wood exhibit was to continue profiling the presence of BC Wood members and their products in the Mexican market, and to expand business connections in the Mexico City region. A half day workshop was also conducted at the trade show by BCWood, The Canadian Consulate Mexico, and COMACO on the topic of "Design and Construction of Wood Structures". In conjunction with the trade fair, member participants were busy with a full week of business to business meetings with qualified cu
stomers in Mexico City, Guadalajara, and Monterrey.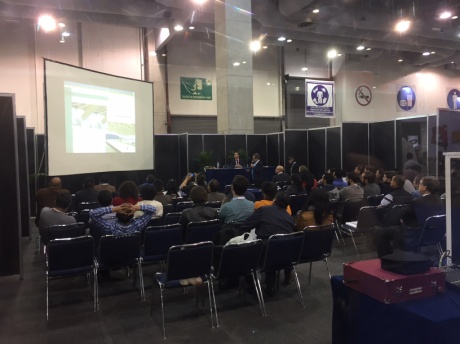 For more information and to reserve your space, please contact Ken Hori at 604-882-7100 or
khori@bcwood.com
Spring Cottage Life Show,
Mississauga
-
March 23-25, 2018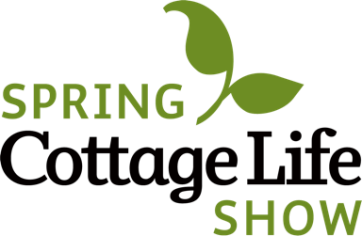 The Spring Cottage Life Show attracts 37,000 visitors and 86% of the attendees own a cottage. These hard-core cottagers arrive at the show with a plan to upgrade, improve, build new, or buy property, boats, furniture, and accessories. Over 525 exhibitors come together for one great weekend to celebrate and prepare for all things cottage related. Exhibitors include boats, docks, builders, contractors, innovative building products suppliers, green solutions and water toys.
For more information and to reserve your space, please contact Ken Hori at 604-882-7100 or
khori@bcwood.com

China Market Update

Interzum Guangzhou - March 28-31, 2018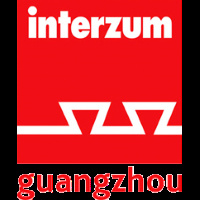 Once again, BC Wood will be exhibiting at Interzum Guangzhou from March 28th to 31st, to give members the opportunity to build and expand their business in the vast Chinese market. This annual event covers every facet of wood furniture and building products manufacturing including both machinery and raw materials. It is said to be the largest woodworking show in Asia. Over 1,100 manufacturers and suppliers are expected to occupy the 130,000-square meter venue with 60,000 visitors expected.
Interzum has been attracting pavilions from Germany, the US, Italy, Turkey, Spain, Sweden, etc over the past ten years, covering a wide variety of both softwood and hardwood species. Due to the show's importance to the Chinese woodworking industry, buyers/ importers of all types of wood products visit. Therefore, this show will be of interest to members supplying a wide variety of softwood & hardwood lumber for uses such as remanufacturing, concrete forming, as well as wood construction.
Marketplace
---
In this se

ction, you can post for free anything from job listings (for employees looking f

or work, and employers looking for new staff), to machinery for sale/wanted, to a request for a particular type of wood or service.

If you would like to include a posting in our Marketplace section, please email me at rmann@bcwood.com

or call 604-882-7100 and ask for Rumin.
Upcoming Events
March 6-9, 2018: Nikkei Architectural & Construction Materials Show, Tokyo, Japan
March 23-25, 2018: Spring Cottage Life Show, Mississauga, Canada
March 28-31, 2018: Interzum Guangzhou, China

For a list of all trade and industry events, please visit

Rumin Mann
BC Wood