SUBSCRIBE

Keep up-to-date
with BC Wood




Due to the current COVID-19 situation, the BC Wood office will be operating with limited access and personnel. Please call or email ahead of time, if you wish to schedule an appointment to see one of our staff. Thank-you for your understanding and cooperation at this time.
Announcement
BC Wood Goes Virtual with Business Development Activities and Services
COVID-19 is changing the way BC's value-added wood product companies pursue their marketing and sales objectives, and BC Wood is helping lead the way. For individual wood product companies, the virus-related travel and large-group restrictions means more video conferencing with existing clients, and a broad range of online and in-market strategies to secure leads and develop new customers. The latter includes online product brochures, video factory tours and participation at virtual tradeshows.
Given its mandate to assist value-added manufacturers prosper, BC Wood is going virtual with all of its business development support activities and services, including its market intelligence and in-market assistance, and efforts to connect wood sellers and buyers-such as the annual Global Buyers Mission. BC Wood is also introducing new programs to help companies adapt to the new business environment including workshops on "Business Development In Time Of Uncertainty " and "managing a workforce from home". These timely program changes are made possible thanks to the emergence of new digital tools developed as a result of the restrictions.
Announcement
Emergency Funding for COVID-19 Safety Measures in Forest Operations
Natural Resources Canada
Canada's forests provide a wide range of economic, social and environmental benefits for our country, including as an important source of employment for communities from coast to coast. A thriving forest sector is key to Canada's economic recovery from the COVID-19 pandemic and will create benefits for future generations.
Canada's Minister of Natural Resources, the Honourable Seamus O'Regan, today announced the federal government's
intent to provide
up to $30 million to offset additional costs associated with COVID-19 safety measures for small and medium enterprises in the forest sector, including tree-planting operations. Faced with the challenges of both maintaining the manufacturing of essential products and ensuring seedlings are planted on schedule amid COVID-19, federal, provincial and territorial governments, together with industry, worked collaboratively to quickly put in place measures to protect workers and communities. The government intends to work with the provinces and territories to deliver this funding, which will preserve jobs for forest sector workers, including approximately 7,000 tree planters this year.
Industry News
Upper Skeena Recreation Center / Hemsworth Architecture
ArchDaily
Sited between the Skeena river and the Roche de Boule mountain in the Canadian Province of British Columbia, the remote north-western community of
Hazelton
has long served as an important social centre for many of the surrounding First Nation communities.
With few social amenities, the recent closure of the town's arena that stood at the heart of the community for over four decades was a devastating blow to the region. The new Upper Skeena Recreation Centre is a testament to the heroic commitment undertaken by the entire community to strengthen the social fabric of the region that was put at risk by the decommissioning of the old arena.
Industry News
New! Fire Demonstration Video
Wood
Works!
Wood
WORKS!
BC would like to announce the release of a new educational video,
Fire Performance Demonstration Workshop 2.0 - Understanding fire design: applications
. Changes to the NBCC mean new considerations for fire, with Encapsulated Mass Timber Construction (EMTC) in tall buildings as a new construction type in the code. This video provides an overview of a Wood
WORKS!
BC workshop at the City of Surrey Fire Department Training Facility which demonstrates fire performance with a live burn of three large demonstration boxes, including one of mass timber, and summarizes the learning outcomes essential for understanding taller and larger wood building fire requirements.
Industry News
U.S. Department of Commerce Announces Immediate Lifting Of Tariffs On Canadian WRC Shake & Shingle

Forest Economic Advisors


After a two year long battle between the Canadian Shake & Shingle Alliance and the U.S. Department of Commerce, on whether Canadian Western Red Cedar Shake & Shingles were subject to U.S. Softwood Tariffs, on Friday, June 26th, 2020 the U.S. Department of Commerce published in the Federal Register a "Notice of Court Decision Not in Harmony With Final Scope Ruling and Notice of Amended Final Scope Ruling" in response to the court's decision in the shake and shingle litigation brought by the Shake and Shingle Alliance. The Notice states that "the petitioner never intended for cedar shakes and shingles to be covered by the Orders," and that Commerce now finds that "the scope of the Orders do not cover certain shakes and shingles exported by the SSA." Also on Friday, June 26, 2020, Commerce issued instructions to U.S. Customs and Border Protection (CBP) (1) to cease collection of cash deposits for certain shakes and shingles, and (2) to liquidate and refund cash deposits paid on past (unliquidated) entries of certain shakes and shingles. With regard to new shipments, companies may commence entries of cedar shakes and shingles immediately. With regard to refunds, CBP by statute has 6 months to comply with Commerce instructions.
Industry News
The WoodWorks Innovation Network (WIN) is a new online community that connects developers with design and construction professionals who have experience with mass timber. Created by WoodWorks, a nonprofit dedicated to supporting the design and construction of wood buildings in the U.S., WIN allows developers to engage with potential project team members while giving architects, engineers, contractors and others an opportunity to showcase their experience.
"WIN builds on what WoodWorks US has been doing for more than a decade," said
Jennifer Cover
, WoodWorks President and CEO. "Through our education and project support, we help people expand their knowledge of wood building design, review material options and resolve technical issues. WIN builds on those activities by creating a platform for developers to find skilled professionals through a searchable directory and interactive map of mass timber buildings. It also allows architects, engineers and construction professionals to showcase their unique experience through individual, company and project profiles. Finding the right people at the right time can make all the difference to a project's success."
Industry News
New Online Tool Aims to Boost Tall Timber Design
Don Wall | Construct Canada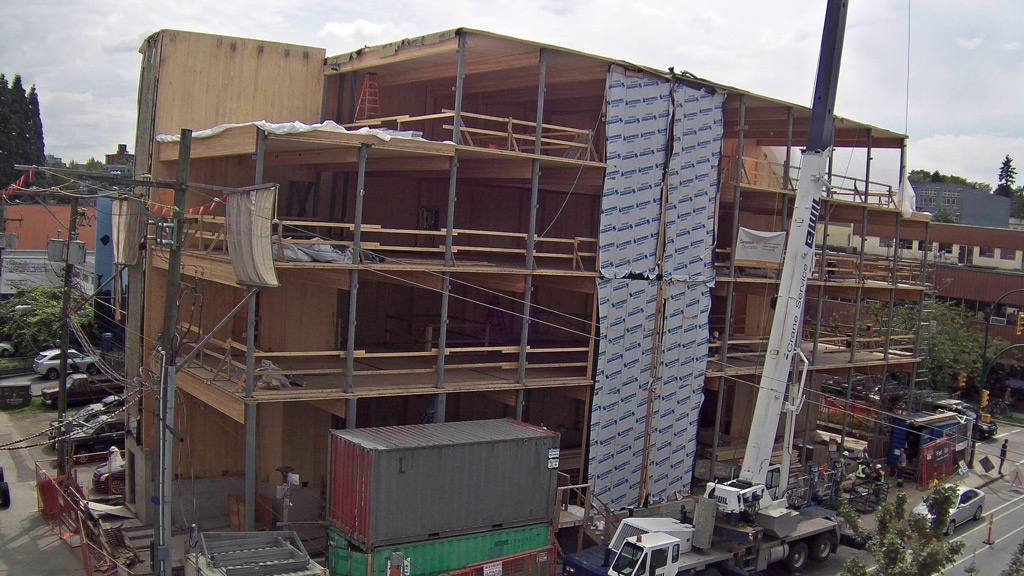 Vancouver-based Fast + Epp Structural Engineers has released a free online timber design tool that its in-house inventors say has the potential to save architects and developers countless hours in the early stages of project design.
Fast + Epp senior engineer Tobias Fast said in a recent interview the firm's new Timber Bay Design Tool has already been tested out by thousands of architects, designers and builders in its first few weeks online.
The app gives users instantaneous feedback on volumes and configurations of timber use in proposed projects by providing specific member sizes, volume outputs and a 3D visualization of mass timber grids being contemplated. Calculations based on user inputs are performed to size up the deck, purlins, girders and columns and displayed in 3D, and output tables display the results along with material takeoffs.
Industry News
Educational seminars and training workshops are two key tools used by the Forestry Innovation Investment (FII) team in India to inform local manufacturers, stockists, architects and other key stakeholders on the merits and applications of B.C. wood species. Through this approach, FII India is able to expand knowledge and build demand for B.C. forest products across strategic markets in India. In 2019-20, 26 educational events were held, generating 1,114 business leads.
In recent months, due to COVID-19 and required limitations on social gatherings, FII India has not been able to conduct these in-person training sessions. To adapt to this new environment and to continue connecting with local stakeholders, the team in India has substituted traditional seminars with a series of webinars.
Global Buyers Mission
Continue Your International Marketing Efforts Through BC Wood's
The Global Buyers Mission (GBM) continues to be the best business building event for Canadian wood products manufacturers interested in growing their export market opportunities - and developing new business relationships with architects, designers, developers, builders & contractors, wholesalers and distributors worldwide.
We will be delivering this year's event online, with a custom program developed just for BC Wood, using imagery and settings from the beautifully updated Whistler Conference Centre and Whistler Village. Join us in the Grand Foyer for your gateway into the GBM Exhibit Hall, the Rainbow Theatre for WoodTALKS Presentations, or the Roundhouse at the top of the Mountain for our Social/networking events!
Meet one-on-one with even more qualified buyers than ever from the United States, Japan, Korea, China, Taiwan, as well as 20+ other countries

More international buyers visiting GBM site since there will be no visa issues or travel costs

BC Wood will continue to verify every buyer's qualifications to ensure you are seeing the best of the best

Buyer/specifier access to tradeshow floor and company content two weeks prior to live launch plus two months post-live event, with anytime messaging feature

Reduce your GBM participation costs and get more of your staff involved
More time on the "show-floor" for longer, more productive discussions with buyers

Interactive booth with space for product brochures/information/product displays/videos and a link to your website, as well as "Live video meetings" direct from your booth space during show hours (can be pre-scheduled with interpreter, or drop-in style)
Live Socials/Networking with up to 12 tables/topics to jump in and out of. Visit with your peers and customers in either a topical or market-based conversation.

Get data on which buyers are looking at your products
STAY TUNED
for launch details and show dates!
If you have questions or want to make sure you are on the list to receive more details, contact gbm@bcwood.com.

Wood First
Business Development in Time of Uncertainty Workshop -
July 29, 9:30am-11:00am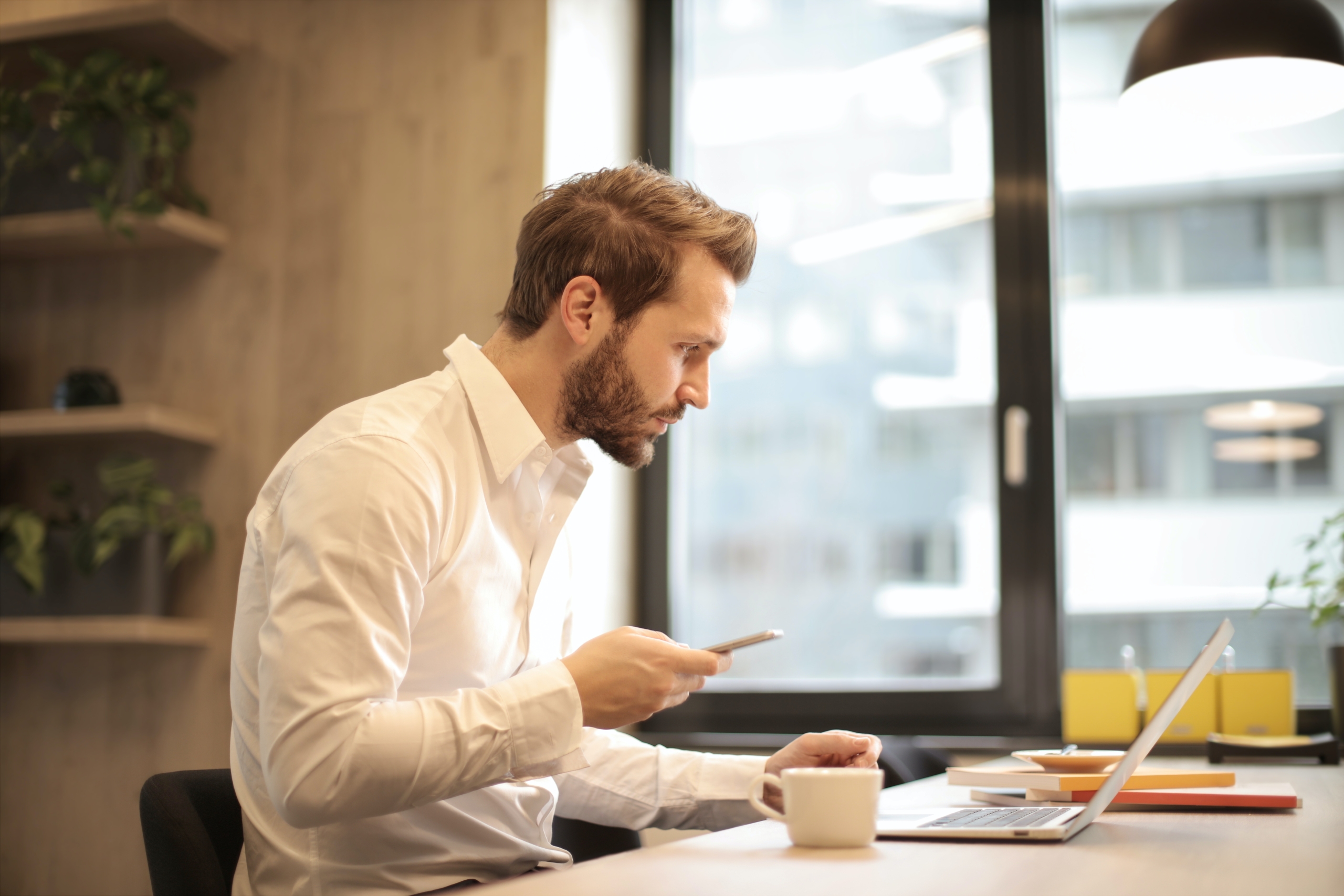 ►
Struggling to generate new business leads without the opportunity to do a face-to-face customer calls or tradeshows?
►
Concerned with remaining connected to current customers in these uncertain times?
►
Unsure of the "talk track" to prospect and gain new clients?
Join BC Wood for an upcoming webinar workshop series on Business Development During these Uncertain Times, presented by professionals Sandler Training. Traditional sales techniques, such as networking events, travel, tradeshows and lunch meetings have been put on pause, providing an opportunity to learn new behaviours to help you reach your performance goals.
Revising your behaviours to adapt to video conferencing, social selling, phone-calls, and online events

Creating key performance metrics to help measure your success

Developing your sales technique

Utilizing email and social media

Targeting your ideal client
Date:
Wednesday, July 29, 2020
Platform:
Zoom
Marketing & Sales Tips
Don't Let A Canceled Trade Show Cancel Your Marketing Goals
Briquelle Neyens | Skyline

Has a canceled or postponed trade show made you feel stuck and wondering when you'll be able to pick up where you left off? You don't have to wait until trade shows can resume to push toward the goals you had made prior to cancellations. Having a contingency plan can help keep you on track toward your trade show marketing goals, rather than letting your efforts fall stagnant.
CONTINUE WITH PLANNED MEETINGS
If you had plans to meet with prospective or current clients at your canceled trade show, don't let these important interactions slip through your fingers! It's essential that you reach out to these buyers right away once notified of your show cancellation. Put your sales representatives to work quickly by getting in touch and rescheduling meetings.
Industry News
Leadership in the New Normal Series - People+Purpose=Profit™




Ben Baker | ben@yourbrandmarketing.com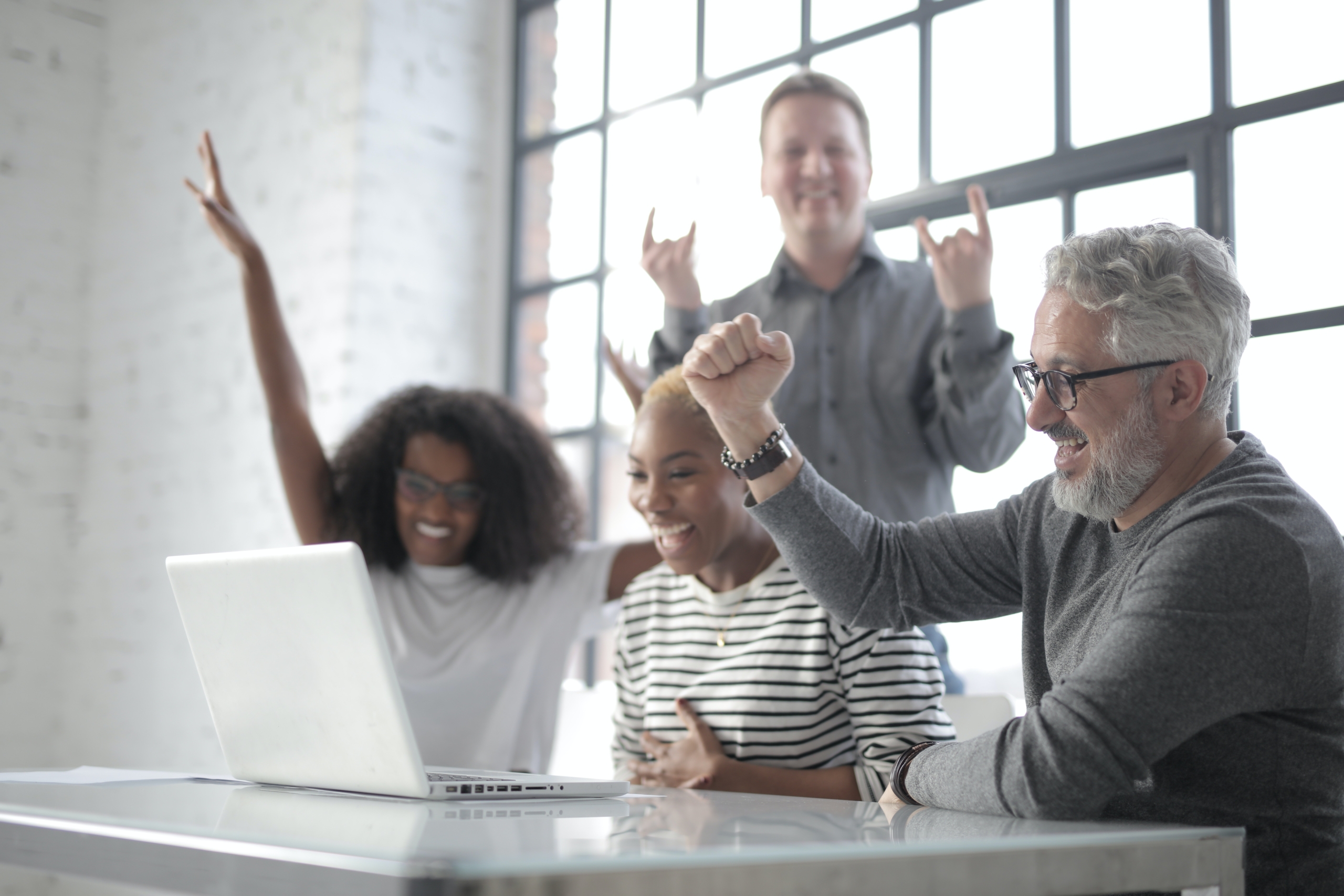 If your employees do not understand and believe in your corporate purpose, you are well on your way to becoming another low-cost, low-value commodity that is easily replaced and quickly forgotten.
People+Purpose=Profit™
It is a straightforward equation that is often misunderstood and ignored by companies large and small.
Companies, and their leaders, need to move beyond the trite statements of their mission, vision, and value documents. These documents, developed over a corporate retreat, framed, hung in a central location in the office are then ignored, do not become the vital part of company culture that they need to be.
If you are not living your purpose as a company and as leaders, are not making sure that decisions, people's development, and scope of work are based upon that purpose, then that purpose is a myth at best. It needs to be lived every day and by everyone within the company. It needs to be the anchor that all decisions are based upon and the foundation of all interactions with other employees, customers, and vendors.
When you are a company that lives its purpose, people notice.
Customers understand the actual value that you bring to them and how you make their lives better. This makes them more loyal and less price sensitive.
Employees who work for companies that live their purpose feel listened to, understood and valued. In return, they are more engaged, productive and contribute at a higher level. They also stay with companies longer and help recruit better employees into the company who are aligned in its purpose.
Vendors who understand your purpose can serve you more effectively. If they have a real understanding of what your objectives are and how you as a company wish to be viewed, they can, and will, work with you in more creative and connected ways to help you achieve those objectives.
What ties this all together?
LEADERSHIP!
Leaders who collaborate and are effective communicators, build trust and inspire teams.
Easy to say, much harder to do!
Are you prepared to take on the new normal?
.
WoodTALKS
WoodTALKS Update



The WoodTALKS Studio is excited to announce that our industry presentations have now been published and are available directly to Architects through the
AIBC Calendar
!
Last month, we announced our own BC Wood website
Calendar
listing all our WoodTALKS Studio and Wood First training programs. Now, those Studio listings have all been added to the AIBC Calendar of Events, giving our industry participants excellent exposure to this important audience, through educational programming.
This has opened our ability to introduce more products and new technology to the architectural community in BC.
We have also resumed our Lunch and Learn series, with industry participants presenting virtually to architects and builders, that have now started to return to their offices. We are seeing a significant increase in participation from Architects for both educational programming options.
If specifiers are an important audience for you and you would like to learn how you can get involved in the new WoodTALKS Studio program, please contact Program Manager Ken Hori at
khori@bcwood.com
or call 604-317-3161.
Korea Market

Korea Market Expands

Our Korea market representative Mr. JC Lee has been offered an opportunity to introduce our BC wood products manufacturers through a popular wood newspaper, for no charge. If you are interested in building your exposure in the Korean market, or testing the market for your product's suitability, this will be a great time to do so. JC will need some pictures and information about your company and product for the articles, but you are encouraged to contact JC directly to see if this promotion would be of benefit to you. Again, there will be no cost for BC Wood international members taking advantage of this new opportunity. This is part of the Korea Market Expansion project, which includes the new virtual meeting programs, the BC Wood Korea website, and BC Wood Facebook page, where your company information and images will also be posted.
For more information about this and other market development initiatives in Korea, please contact:
Mr. JC Lee

Program Manager, Korea

Mr. Jim Ivanoff

Director, Asia Pacific Region
Japan Market
The 2nd Import Housing Wave in Japan

Jim Ivanoff | ivanoff@bcwood.jp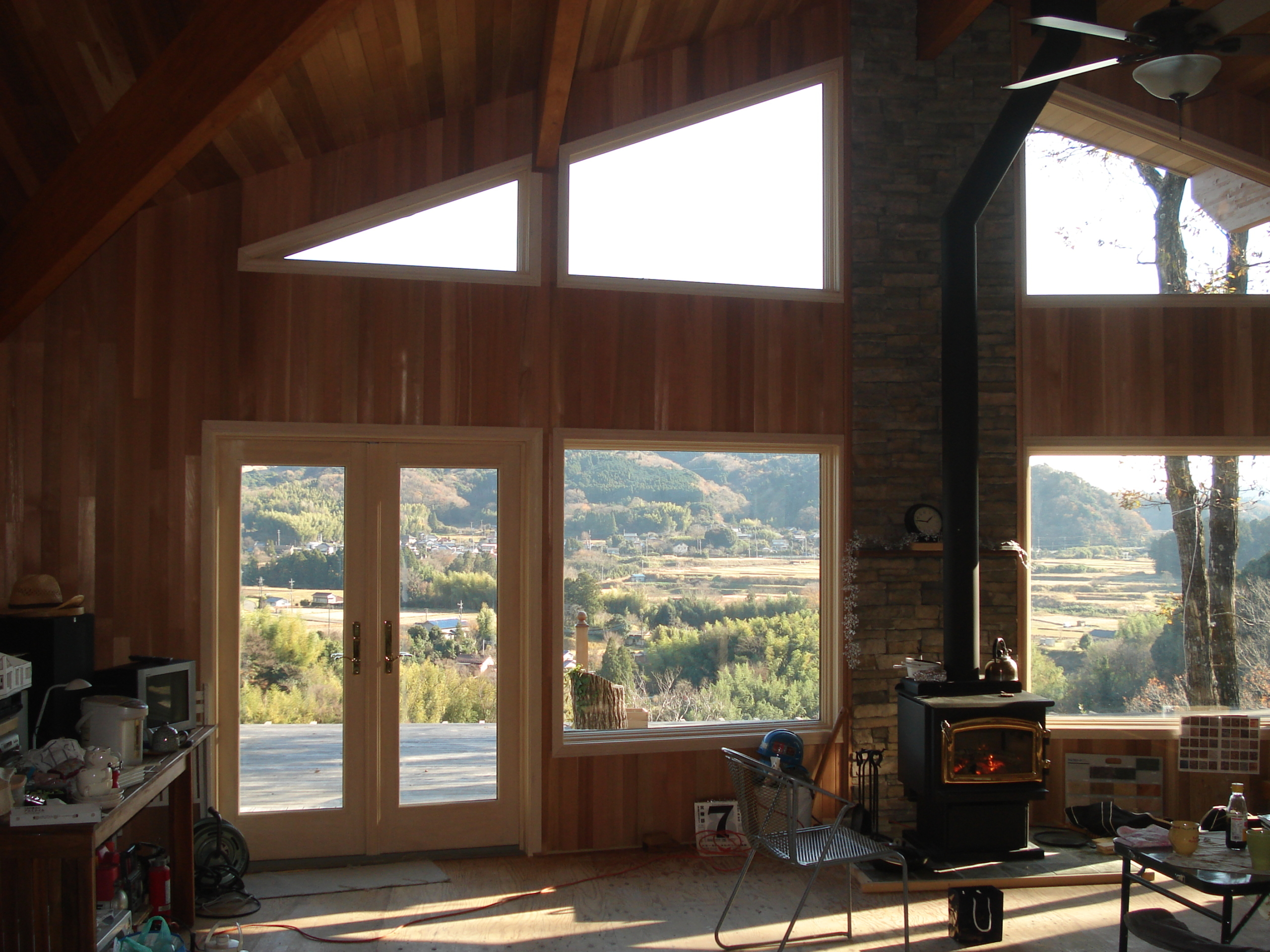 Everywhere you look these days, COVID-19 is forcing change. Japan is no exception and for this nation that long maintained a rigid work environment, the changes are dramatic.
Not many Japanese companies had until now, even considered "tele-work", but SMEs are already realizing that they can save a lot of money by reducing office costs. More importantly, offering tele-work options will make these companies look more attractive when they are recruiting staff. The Nikkei Newspaper reported that since younger staff had tasted the freedom of tele-work, they will not accept working for companies that try to push them back into a rigid office setting. Who can blame them? Who wants to spend up to 60-90 minutes commuting each way in packed trains that puts them at risk of viruses every day? Tele-working also gives them the chance to take control of their work/life balance. As a result, even old-school corporate titans like Fujitsu have announced that they will cut their office space needs in half.
So what does this shift to tele-work mean for housing in Japan? Looking at Canada, we see that the importance of the home office is greater than ever. In the past, it was probably used only part-time and by one person at a time. With both the wife and husband working full-time from home, more "work-space" is needed. Japanese homes and apartments rarely had the luxury of a dedicated home office, but going forward they will be seen as a necessity. Major home builders are already running ads on their home office options.
USA Market
USA Program Update
A few comments, suggestions, and ideas...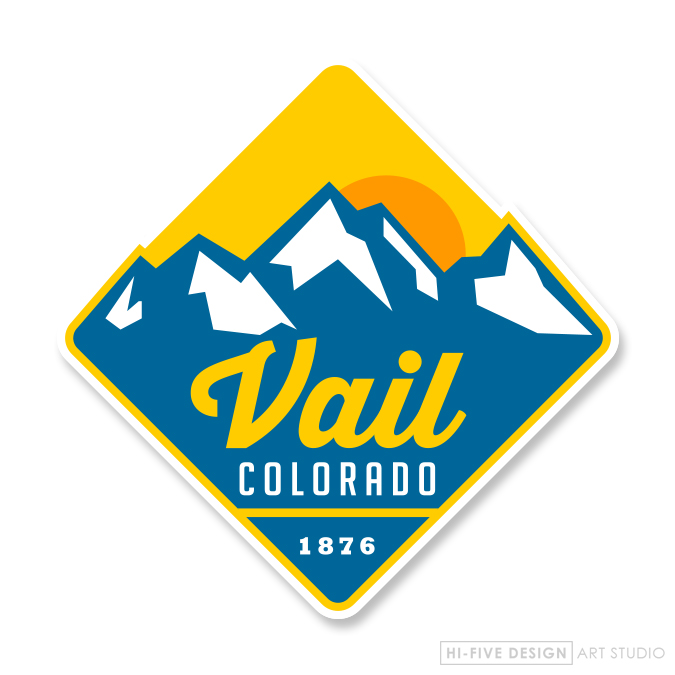 An update on our new approach to market development and generating sales opportunities for BC Industry in the US market.
As readers are aware, due to COVID, we had to quickly shift our programming and move our marketing activities to an online format. In short order, we organized and participated in a number of "online events" including: a virtual tradeshow, direct one-to-one meetings with builders and architects, and numerous Building Connections missions. While each of the events were not without a few issues and hiccups, folks on both sides seemed generally happy with the new format of online market development.
The "Building Connections Missions" in particular seem to have resonated with both BC Industry and US buyers.
The format of the Mission is relatively straightforward. BC Wood researches, organizes, moderates, and virtually takes a group of four to six complementary companies from the value-added sector to a targeted region in the US. The Mission connects BC Industry to qualified builders and architects where each participating company meets "live" via the Zoom platform and delivers a 15-minute PowerPoint presentation directly to the potential buyer or decision maker. Each mission consists of 4 or 5 meetings, lasting approximately 1 hour. We help our members build a succinct and engaging presentation to best show their products and services.
Last week we delivered a Mission to Coeur d'Alene and Sand Point Idaho, where we met with an excellent group of key builders and architects from that market. A few weeks prior to that, we organized and delivered a Mission to Lake Tahoe, California, with a focus on the Interior finishing sector.
The Building Connections Mission activity has so far proven successful in connecting BC Industry to pre-qualified buyers and decision makers in select markets across the US. Our next mission is to the mountain state of Colorado with a focus on Denver, Boulder and Vail regions.
We will be organizing a number of missions to key markets across the Western United States over the next few month, as we all learn new ways of marketing online. If your goal is to get in front of US architects and builders, the Building Connections Mission activities may be the best way to connect you and your company to this audience. If you are interested in more information, please contact me at
dfarley@bcwood.com
.
Upcoming Events
Please stay tuned for our listings of the 2020/21 program events.
If you have any questions, comments, suggestions, or feedback, feel free to email me at

kcrowe@bcwood.com

.

Kit Crowe
BC Wood