SUBSCRIBE

Keep up-to-date
with BC Wood




Due to the current COVID-19 situation, the BC Wood office will be operating with limited access and personnel. Please call or email ahead of time, if you wish to schedule an appointment to see one of our staff. Thank-you for your understanding and cooperation at this time.
Announcement
BC Wood Goes Virtual with Business Development Activities and Services
COVID-19 is changing the way BC's value-added wood product companies pursue their marketing and sales objectives, and BC Wood is helping lead the way. For individual wood product companies, the virus-related travel and large-group restrictions means more video conferencing with existing clients, and a broad range of online and in-market strategies to secure leads and develop new customers. The latter includes online product brochures, video factory tours and participation at virtual tradeshows.
Given its mandate to assist value-added manufacturers prosper, BC Wood is going virtual with all of its business development support activities and services, including its market intelligence and in-market assistance, and efforts to connect wood sellers and buyers-such as the annual Global Buyers Mission. BC Wood is also introducing new programs to help companies adapt to the new business environment such as workshops on "retooling sales and marketing in a post Covid-19 world" and "managing a workforce from home". These timely program changes are made possible thanks to the emergence of new digital tools developed as a result of the restrictions.
Industry News
Changes to Requirements for Export to South Korea
Natural Resources Canada, Canada Forest Service
Please note: BC Wood will supply a certificate/letter to any member company upon request.
South Korea has amended their documentation requirements for wood product imports from Canada. This revision affects Canadian companies who export lumber to South Korea without a third-party certification (FSC or PEFC).
South Korea's Act on Sustainable Use of Timber (see background below) requires Korean importers to submit documentation to demonstrate that imported wood products have been legally harvested and obtained. To date, for Canadian lumber exporters, third-party certification (FSC or PEFC) has been the only eligible piece of documentation officially accepted by Korea to meet legality requirements.
Effective immediately, where a Canadian lumber exporter cannot demonstrate third-party certification, they may now submit the following alternate set of three documents to their Korean importer:
Certificate/letter from a recognized Canadian forest or wood products association to which the exporter belongs


Exporter's business registration certificate/incorporation certificate

Document providing information on the supply chain, including a list of suppliers of the wood products. (Note that this can be a self-declaration by the exporter. A template is included as an example).
Documents must be provided to the importer with each shipment, but the same document may be used for repeated shipments. For example, an annual letter from an association identifying that the company is in good standing could be used throughout the year.
Please let us know if you have any questions.
Background
South Korea's Act on Sustainable Use of Timber was developed in 2017 in order to reduce the risk of illegal imports of wood and wood products into Korea. Under the Act, Korean importers of wood products are required to obtain documentation from their exporters to demonstrate proof of legality of timber harvesting. To date, for Canadian lumber exporters, third-party certification (FSC or PEFC) has been the only eligible piece of documentation officially accepted by Korea to meet legality requirements. Since the Act came into effect in October 2019, companies exporting without certification have been required to submit alternate documentation to the Korean importer on a case-by-case basis, based on negotiation between Canada and the Korea Forest Service.
Note that other eligible documentation, e.g., for log exports or certified forest products exports, remains the same:
·
Forest management certificate and forest product certificate (chain of custody, controlled wood, forest management certification) issued by the Forest Stewardship Council or the Programme for Endorsement of Forest Certification (PEFC)
This change is in accordance with Article 4.3(e) of South Korea's "Detailed Standards on Determining the Legality of Imported Timber".
Industry News
Upper Skeena Recreation Centre in Halzeton, BC: Building a community
"The main choice to build with wood was it's structural abilities. We worked with a glulam supplier here in British Columbia to fine-tune the wood so it was working at full capacity - really trying to get the most out of the material! The bonus is that it's more aesthetically pleasing, better acoustics, and more relatable to people. The acoustics and sense of comfort that people have in a wood building is significant compared to steel arenas." - John Hemsworth,

Hemsworth

Architecture
"It only makes sense to do projects like this in wood. There was absolutely no question because of the Wood First Act, the local supply of material, and using BC Wood to help us source the suppliers so we could do as much as possible with wood." - Robert Malczyk,

Equilibrium/ Katerra
"There was a lot of talk from the community about how the rec centre would be an essential point for the entire region and would be a place that people of all ages could come for fitness, social interaction, and fun. When we got to the rec centre, that is exactly what we saw." - Jayne Akizuki, Video Producer
Industry News
Surrey's San Group Bets on 'High-Value' Future with New Port Alberni Sawmill
Derrick Penner | Vancouver Sun
The B.C. lumber firm San Group on Friday rolled the first log through a brand new sawmill it has built at Port Alberni, a bright spot on a forest-sector landscape that has been otherwise dim.
The symbolic occasion caps off San Group's multi-year campaign to re-tool its corner of the industry into a fully integrated, high-value producer of specialty wood products that restores at least some jobs to a sector that has made more news in recent years with mill closures and permanent layoffs.
"What it means to us is we see a very bright future," said Kamal Sanghera, CEO of the Surrey-headquartered San Group. "We can see the light through the tunnel to how to survive."
And the company's strategy is in keeping with Premier John Horgan's theme of shifting forestry "from high-volume to the high-value economy."
Industry News
Wood High Rises Gain Support
Frank O'Brien | Western Investor
In a May 27 unanimous vote, Vancouver City council approved a staff recommendation to allow mass-timber construction up to 12 storeys for residential and commercial uses, doubling the current height limit of six floors.
The city joins 13 other B.C. municipalities that now endorse taller wood buildings more than a year after the B.C. building code was modified to allow the tall wood buildings.
The change meant a modification of the Vancouver Building By-Law.
"Accepting taller mass timber construction with the building bylaw will make it easier to build with low carbon materials, support future housing affordability and represents an important first step in reducing our carbon pollution from construction," says the city staff report, noting the manufacture, use and disposal of construction materials represent 11 per cent of global carbon pollution.
Industry News
Mass Timber Passive House Condo Building Proposed for West Vancouver
Kenneth Chan | Daily Hive
An innovative multi-family residential development has been proposed for West Vancouver's Ambleside area, just steps from the waterfront.
A preliminary development application submitted by Delta Land Development and designed by Perkins + Will Architects calls for the redevelopment of 2204 Bellevue Avenue - the southwest corner of the intersection of Bellevue Avenue and 22nd Street. It is immediately east of Villa Maris Apartments, also known as the
Pink Palace, which is set for redevelopment as well
.
Industry News
2020 North American Mass Timber State of Industry Report Released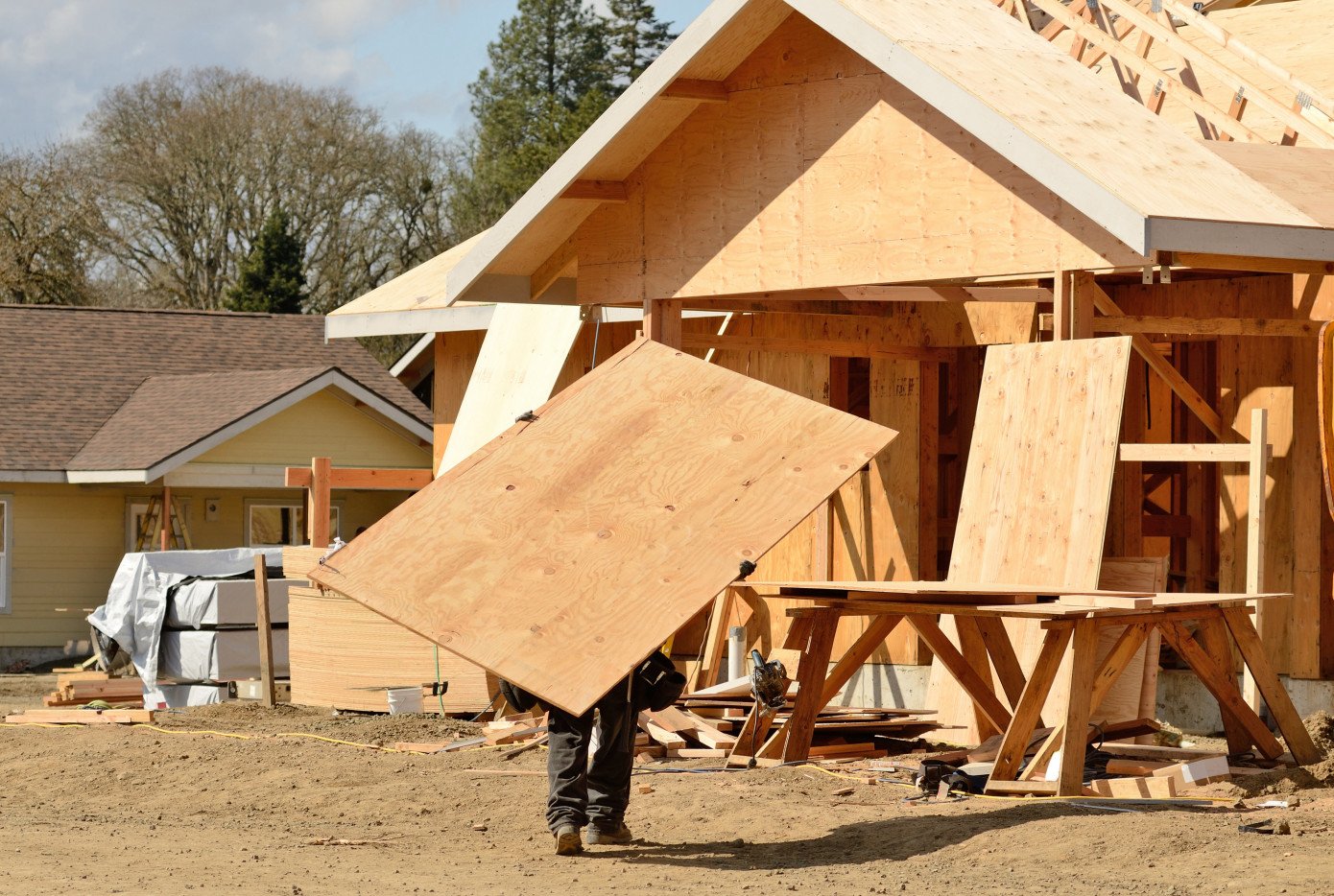 A team of leading experts has released the second annual North American Mass Timber Report. Due to the Corona Virus and postponement of the 2020 International Mass Timber Conference, an electronic PDF copy of the 2020 Mass Timber Report is being made available free of charge at
www.masstimberreport.com.
The North American Mass Timber Report is compiled by a team of forestry, forest product, and building design and construction experts. At almost 150 pages, 50% larger than the 2019 version, the 2020 report is a complete primer on the mass timber supply chain, from seedling to building. The book is a collaborative effort of
The Beck Group
, Forest Business Network, Kaiser+Path, Treesource, and Doug Fir Consulting, all key researchers in the emerging field of mass timber.
Wood First
Business Development in Time of Uncertainty - Workshop Series Starting June 25th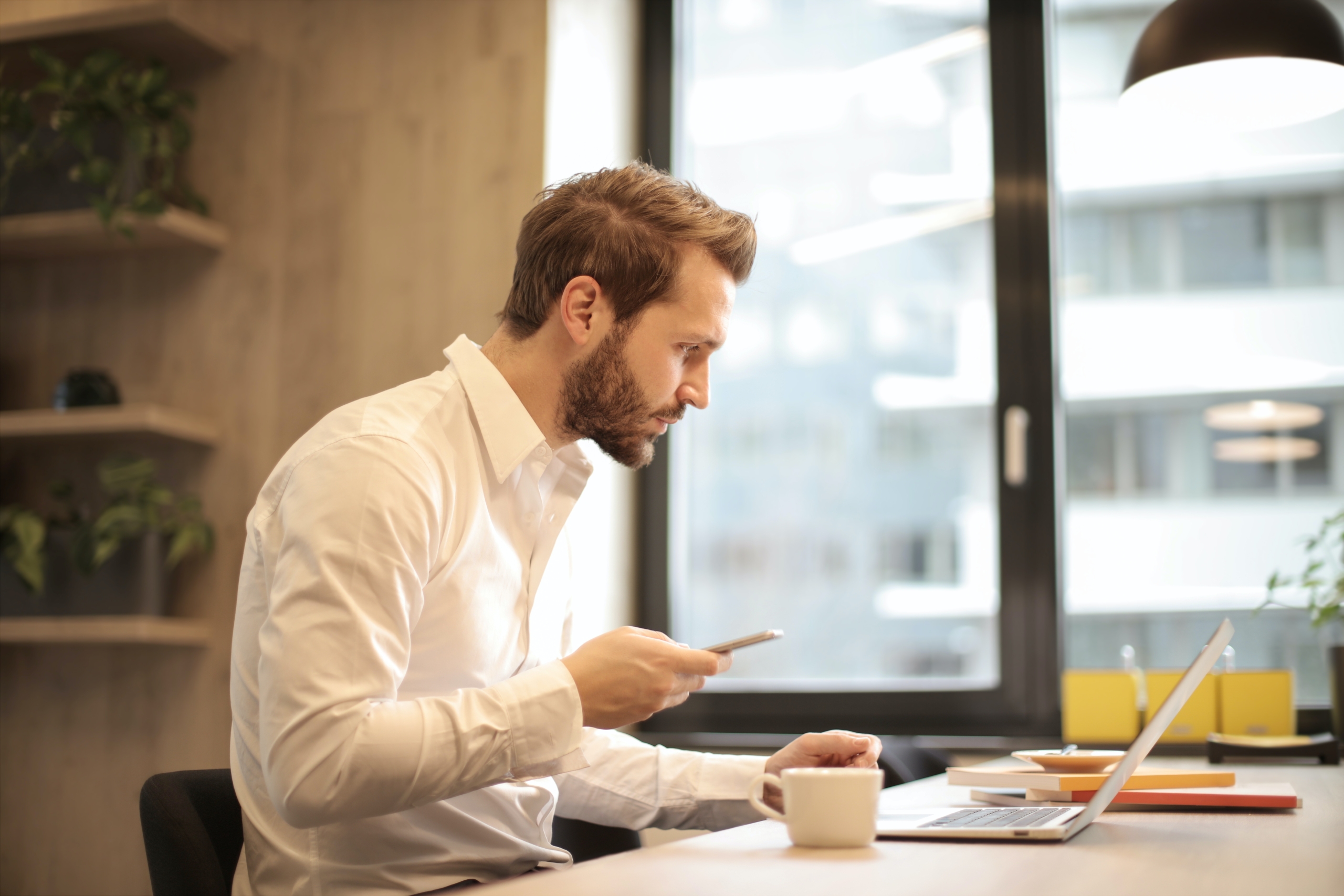 Join BC Wood for an upcoming webinar workshop series on Business Development During these Uncertain Times, presented by professionals Sandler Training. Traditional sales techniques, such as networking events, travel, and lunch meetings have been put on pause, providing an opportunity to learn new behaviours to help you reach your performance goals.
The first seminar will cover:
Revising your behaviours to adapt to video conferencing, social selling, phone-calls, and online events
Creating key performance metrics to help measure your success
Developing your sales technique
Utilizing email and social media
Targeting your ideal client
Cost: $70 per session
Date: June 25th, 2020
Time: 9:30am - 11:00am
Platform: Zoom
Workshops
WMC Management Skills Training Course
Jason Chiu | UBC - Centre for Advanced Wood Processing
UBC - Centre for Advanced Wood Processing is pleased to offer three courses starting on September 14
th
for the WMC Management Skills Training online courses.
| | |
| --- | --- |
| Date | Course |
| September 14 - November 9 | Production Planning |
| September 14 - October 26 | Quality Management and Control |
| September 14 - October 26 | Business Finance |
These affordably-priced online courses teach skills such as production planning, quality management, new product development, and equipment justification to workplace learners in the wood products industries. Each module requires about 5hrs of study per week for 6 or 8 weeks. The courses were designed specifically for the wood products industry and the content is based on case studies from the various sub-sectors. Our goal is to teach skills that can be immediately applied in the workforce related to production, purchasing, HR, QC, equipment evaluation and purchase, sales/marketing, and new product development. These are NOT academic courses, and the skills learned can be applied immediately in the workplace. Each course is led by a tutor with extensive industry experience. For more information on these courses please click the following link: Management Skills Training Program
For more information on the courses please contact Jason Chiu at 604 822-0082.
Industry News
Overcoming Adversity: Lessons Learned Across 11 Decades of Challenging Times
Christian Beck | BPD e-Weekly

Looking back over our 116+ years of business experience, we realize now more than ever how much we have seen, and how much the tough challenges we have faced along the way have helped us to learn through adversity.
We've managed to grow despite facing the tragedies of two World Wars, the Great Depression and the Great Recession, not to mention the global flu pandemic of 1918. These experiences, one at a time, have gradually helped us forge a spirit of confidence, knowing that we can improve and grow through the worst of times until the world finally rights itself. We've found that uncertainty certainly causes new problems to emerge and the rules and status quo to become upended. This can present opportunity though, creating a time for renewal and transformation like none other, a time to give thought to future-proofing your business for decades to come.
When Patrick contacted us to talk about our experience during this pandemic and the economic downturn, we thought it might be helpful to share just a bit of that knowledge in the hopes that something might inspire those who are struggling and could be feeling faint of heart.
Industry News
Leadership in the New Normal Series - R

e-Onboarding Employees is Key to Success Long-Term




Ben Baker | ben@yourbrandmarketing.com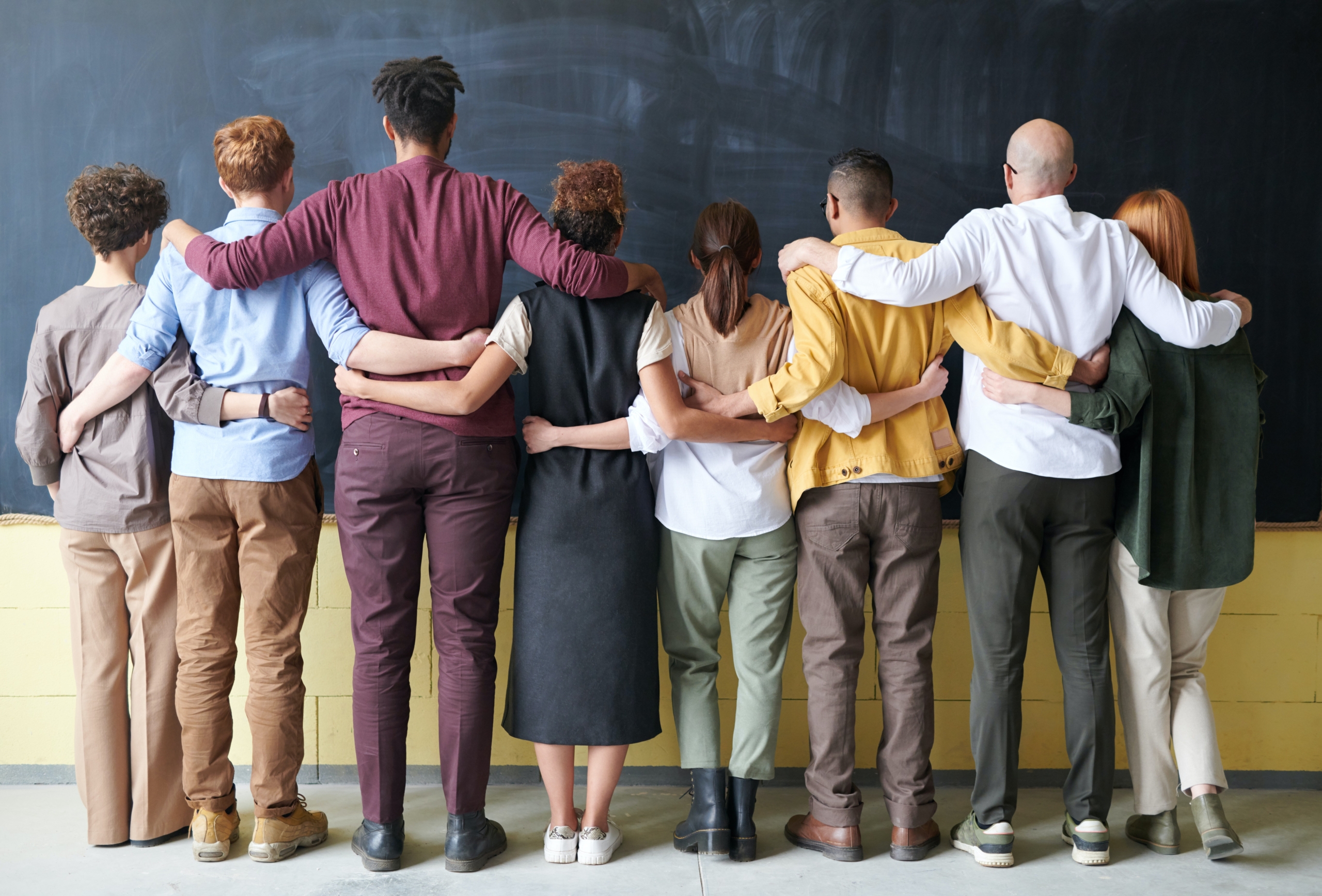 Never was there a more critical time to think about onboarding and re-onboarding employees.
Where your business was sixteen weeks ago could be vastly different from where it is today.
Policies and procedures could have changed

Mission, vision, and values could have changed

Methods of communication could have changed

Priorities could have changed

Leadership could have changed

Roles within the company could have changed
It is our role as leaders, to take stock of the changes that have occurred.
Some out of necessity and some to take advantage of new realities. Some may be small, some may be large, but all are significant.
We need to assess if those changes were done out of necessity through the crisis and no longer apply, or if they represent different ways of thinking moving forward.
Regardless of whether those changes are large or small, they all need to be communicated effectively to everyone within the company.
WHY?
If you do not, then there is no clear path forward. You are left without a common language and set of ideas and ideals as to what priorities should be, what and who are essential to the future success of the company, and what are not.
I implore every business to assess the changes, codify them, and communicate them effectively so that employees understand them and can effectively translate this into actions that better serve clients moving forward.
This is the path forward.
It will allow you to re-engage your workforce, set priorities, develop better working environments, create new opportunities, help build a better customer experience, and in the end, more loyal and less price-sensitive clients.
Wood First and WoodTALKS
Introducing the New Events Calendar!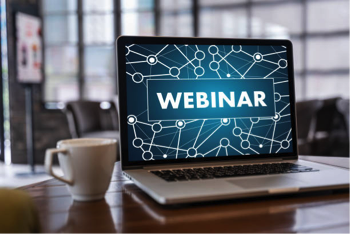 BC Wood is excited to introduce the new Events Calendar, now featuring the WoodTALKS™ educational series of Live Webinars - for Architects, Designers, Builders, and Specifiers.
Presented by industry professionals from BC's value-added wood industry, these sessions are free and accredited for education learning units with AIBC, AIA, AAA, and BC Housing.
For information on how you can participate in the program as an Industry Professional, contact Ken Hori at
khori@bcwood.com
.
The Events Calendar will also feature upcoming Wood First program activities for the BC wood products industry.

Korea Market

BC Wood Korean Website

BC Wood, in partnership with QWEB, are proud to announce our new Korean website
bcwoodkorea.com
. For Korean buyers interested in finding out more about wood products from Canada and how to source and order them, this will be a key website going forward. The timing is perfect, as so many businesses are taking greater advantage of online resources, during the Covid-19 challenge.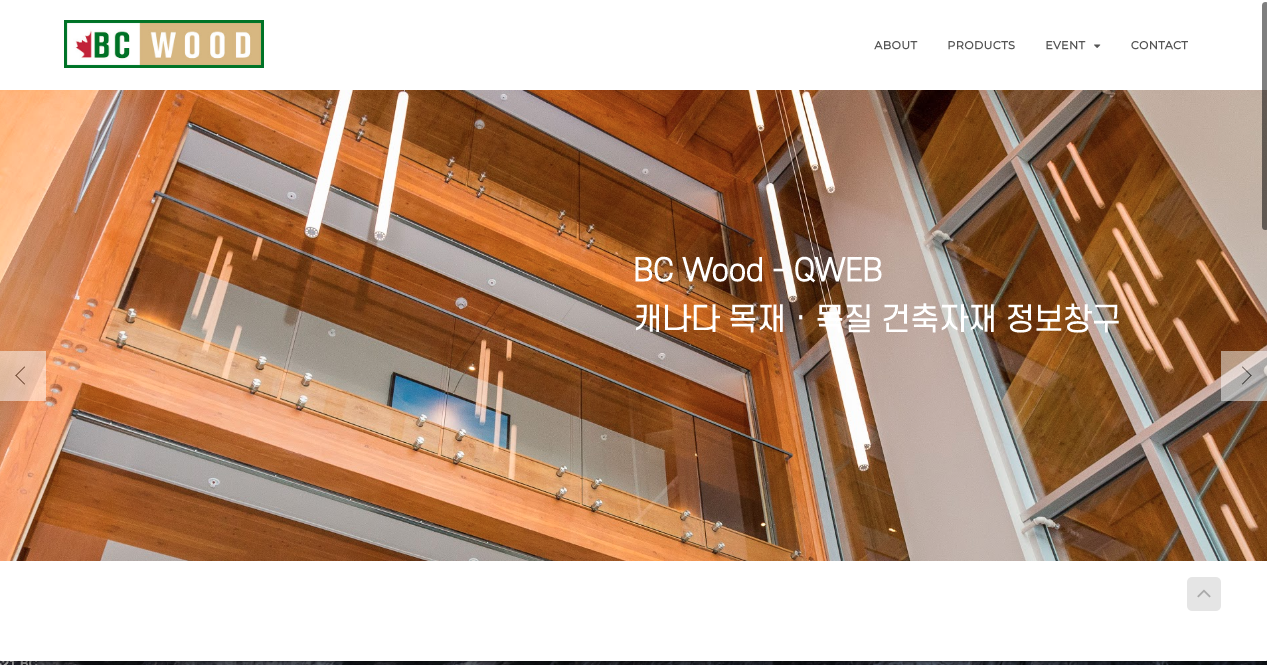 Japan Market
Japanese Economy Recovering Quickly

Jim Ivanoff | ivanoff@bcwood.jp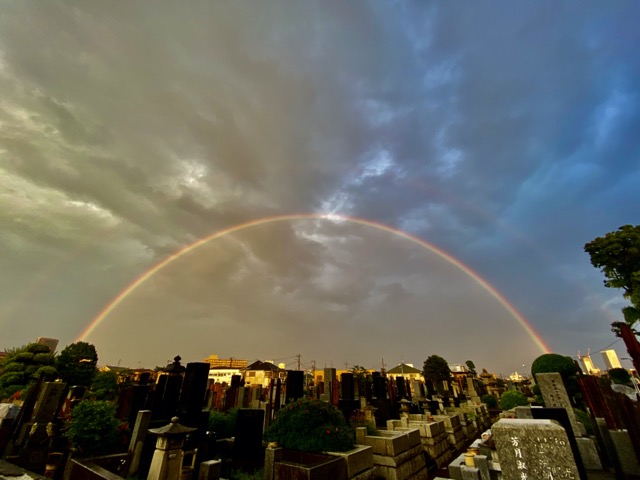 Being so close to China, Japan was one of the first countries to be hit by COVID-19. However, having a front-row seat on what was happening in Wuhan, also prompted Japan to act quicker than most countries. The tragedy aboard the Diamond Princess cruise ship in particular led to decisive actions such as closing schools early on. As a result, despite having densely populated urban areas, Japan has fared much better so far than most countries. This was illustrated recently when one of Japan's major telecoms tested all of its 44,000 employees for the virus' antibodies. Even though more than half of those employees are public facing, the tests showed that only 0.43% had been exposed to COVID-19.
From the beginning, the Japanese government was determined to minimize the effects on business and there was never a hard lockdown of the country. Instead, the government simply requested that business reduce operations and let people work remotely while asking citizens to stay home as much as possible. As a result, aside from the hospitality industries, most businesses kept operating at relatively normal levels. With almost all voluntary restrictions having been removed, Japan is very much back at work.
This recovery will be also aided by a variety of stimulus packages that have been introduced. In total, over US$2 trillion has been committed, representing a staggering 40% of GDP. More importantly corporate Japan was also much better prepared to deal with the COVID-19 induced downturn thanks to the US$6.5 trillion in cash it is holding. As a result, companies were less motivated to lay off staff, helping to keep the unemployment rate a very enviable 2.6% in April. All of this should help allay consumer fears and get them spending again.
While construction sites kept moving during the "stay home" campaign, the housing industry lost one of their best sales lead generation periods when the Golden Week holiday at the beginning of May was basically cancelled. However, with COVID-19 also unleashing the concept of "remote work" in Japan, strengthening consumer confidence may also usher in a new era of home building where cheaper, "inconvenient" rural land becomes sought after and allowing buyers to use their savings on the land to build larger, more comfortable homes that are equipped with home-office space. Such a shift will be game changing in the Japanese real estate industry.
Things could quickly take another turn for the worse with a 3rd wave, but with so many positive signs in Japan, BC Wood is working hard to help members take advantage of this recovery. The Japan Home & Building Show is going ahead as planned in November and BC Wood has also rolled out an all new virtual support program for members. For more information on these programs or on the market situation, please contact Jim Ivanoff (
ivanoff@bcwood.jp
).
USA Market
USA Program Update
A few comments, suggestions, and ideas...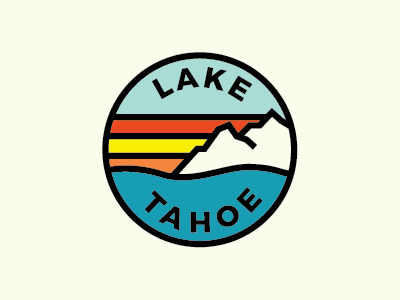 While we all transition to the new normal (whatever that is) at BC Wood
we

have been working hard to provide BC Industry with the market intelligence, programs, and services that you

've

come to expect, delivered

now

in a virtual format. While it has been a learning curve for all of us, we believe that our suite of "Building Connections" activities in the US market will create strong market intelligence and positive sales results moving forward.
| | |
| --- | --- |
| | |
| BC Industry Meeting with ZAK Architecture on Lake Tahoe Projects | |
As an example, over the past few weeks, our program has organized and delivered two Building Connections missions to the resort markets of Sun Valley
,
Idaho, and Lake Tahoe
,
California. These virtual missions provide
i
ndustry with an excellent opportunity to meet directly with US buyers, including: Architects, Builders and Interior Designers in a live meeting using the Zoom video platform. A small group of four manufacturers met directly with the
specifiers/
buyers, introducing their products and services while delivering a focused, visually appealing PowerPoint presentation. The two missions
each
included four meetings that targeted key influencers in both Lake Tahoe and Sun Valley. The Building Connections' missions
currently
take place over a two-day period.
| | |
| --- | --- |
| | |
| | John Lore of Live Edge Design doing PowerPoint Presentation to Dale Cox Architecture |
The missions were well received by both
parties

and

have already

resulted in manufacturers receiving plans to bid on upcoming residential and light commercial projects. The Building Connection missions provide an effective and cost efficient means for BC Industry to get directly in front of US buyers and influencers

,

while working from the safety of their homes.
We have a number of exciting Building Connections missions planned over the next few months. If these missions sound interesting to you and your company
, please feel free to contact me at dfarley@bcwood.com.
Upcoming Events
Please stay tuned for our listings of the 2020/21 program events.
If you have any questions, comments, suggestions, or feedback, feel free to email me at

kcrowe@bcwood.com

.

Kit Crowe
BC Wood