SUBSCRIBE

Keep up-to-date
with BC Wood




Industry News
BC Wood
is pleased to announce that we have
received confirmation of funding for our 201
9
-20
20
market development activities. Last
fall
, BC Wood's staff began the proces
s of
gather
ing
input on Industry's marketing priorities. BC Wood took this input and
developed
a comprehensive package of market development activities
for North America, Mexico and Asia
. The proposals that resulted were submitted in mid-December to both Federal and Provincial funders for review and
recently
approv
ed
.
Once again, t
he proposed activities focus on
growing
market share in Canada and the United States, while
solidify
ing
our
hard earned
presence in the Asian markets.
Recognizing the on-going need to continue our push into emerging markets, BC Wood has a
gain
scheduled a mission and participation in a trade show in Mexico in August, 201
9
. The Global Buyers Mission, celebrating our 1
6
th year, will be bigger and better than ever, with an anticipated 3
0
0+ buyers and specifiers coming to Whistler September
11th to 13th.
I would like to recognize and thank the staff of BC Wood for the extra effort they put towards writing these funding proposals, as well as the Industry representatives that provided their own input at the meetings and through our member survey. The result is that BC Wood has another strong program of approved trade events and activities for
the coming fiscal year
.
For those of you
interested in
the updated list of
proposed
trade show activities,
please
click here
.
If you have a
ny comments or questions regarding these planned activities
, they
can be directed to me at
bhawrysh@bcwood.com
or by calling our office at 604-882-7100.
Industry News
National Secondary Wood Product Manufacturing Survey: A Preview
Pacific Forestry Centre, Natural Resources Canada
A new nation-wide survey shows secondary wood products and wooden furniture manufacturing generate an estimated $20 billion in sales and 94,000 jobs across Canada.
In 2016/2017, these activities, hereafter referred to as secondary manufacturing, accounted for roughly 27% of total forest sector and furniture sales and 35% of employment; however, outside of Natural Resources Canada's National Secondary Wood Product Manufacturing Survey, comprehensive information on these activities is scarce. Moreover, as commodity forest product industries continue to be challenged by increasing competition, fibre supply shocks and changes in demand, developing secondary manufacturing industries is an important strategy for enriching the economies of forest-dependent communities. Credible, up-to-date information on secondary manufacturing helps to ensure effective policy responses and may aid communities and industry associations in creating viable approaches to support growth and diversification.
Industry News
2019 Canada-China Business Development Roadshow
CCBC will begin its 2019 Canada-China Business Development Roadshow in Wuhan on April 17 and in Nanjing on April 19. The Roadshow is designed to connect Canadian businesses with potential investors in second- and third-tier cities, where China's economic growth is being driven. These half-day seminars are presented in partnership with Canadian Embassy, regional Consulates General, trade offices, provincial representatives and Destination Canada. Travel and accommodation funding are available, up to 75%, through the Global Opportunities for Associations (GOA) for qualified companies*.
Canadian delegates will have an opportunity to meet with Chinese investors and companies to explore opportunities for collaboration, trade, and investment. The sessions will promote and present Canadian projects and market information to Chinese partners, and establish new business connections. CCBC will work with local Chinese governments and prominent industry associations to identify and secure pre-qualified Chinese investors and channel marketing companies.
*Travel and accommodation funding are available through the Global Opportunities for Associations (GOA) for qualified companies.
Canadian companies looking to attend these events to increase their product trade into China may qualify for funding from the GOA. Possible funding covers 75% of the cost of travel to and accommodation in China.

For more information and to find out if your company qualifies, contact Edward@ccbc.com.cn.
Industry News
Kalesnikoff Lumber Investing $35M in Mass Timber Facility
Ellen Cools |

Woodbusiness.ca
South Slocan, B.C. will soon be home to Kalesnikoff Lumber Company's new multi-species mass timber manufacturing facility.
Kalesnikoff is investing $35 million to construct the new 110,000 square foot facility and purchase processing equipment and technology from multiple companies, including Kallesoe Machinery and Conception RP. The companies says it will be the most advanced, fully integrated, multi-species mass timber manufacturing facility in North America.
"We see mass timber as a natural and exciting innovation and next step for our company and team," said Chris Kalesnikoff, COO of Kalesnikoff Lumber Company, in a statement. "We've done extensive research to ensure our new world-class equipment will create exceptionally high-quality cross-laminated timber and glulam beams. Our focus will be on full integration from the forest through cutting, drying and manufacturing to the final finished and delivered products."
Industry News
The supply of logs for coastal sawmills has been shrinking in more ways than one in recent decades.
Not only has the annual allowable cut on Crown land dwindled over the past 15 years by about five million cubic metres, partly through the creation of parks and conservation areas, but the size of logs has been shrinking too, as most of the large old-growth and second-growth trees get used up.
Retooling mills to process smaller-diameter logs is expensive, and so are logging costs on the coast, so there has been a lack of investment in new sawmills on the B.C. coast.
One recent exception is
San Group Inc.
, which is investing more than $70 million in a new mill in Port Alberni. It will not only provide new sawmill jobs, but also provide the nearby
Catalyst Paper Corp.
mill - which
Paper Excellence
is acquiring - with wood waste.
Industry News
Code Changes Create Jobs, Opportunities in B.C. Forest Communities
Forest communities will see more jobs and opportunity from B.C.'s proactive adoption of building code changes that allow the safe construction of taller wood buildings.
"Companies like Structurlam are leading the way with innovative engineered wood products that create jobs in the forest sector and opportunity for people in communities throughout B.C.," said Premier John Horgan. "Changes to the national building code that allow for taller wood buildings take effect next year, but we're not waiting to get started. Our government is ready to work with communities to build safe, secure and green tall wood buildings that will create jobs, grow B.C.'s value-added sector and realize our low-carbon future."
Industry News
2019 B.C. Wood Awards Showcase Timber Creations as they Trend Upwards
Warren Frey | Journal of Commerce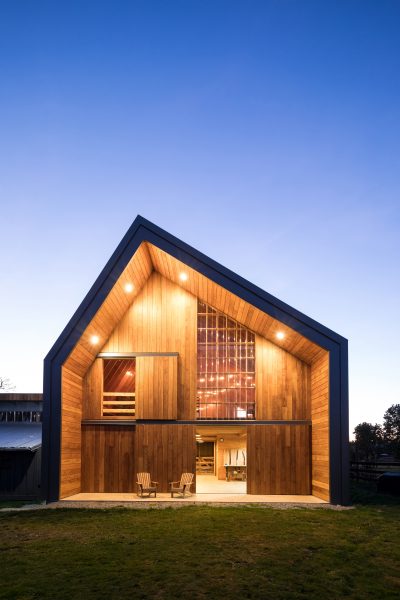 B.
C.'s wood architects, engineers and builders showed off a rich variety of nominated projects recently at the 15th Annual 2019 Wood Design Awards.
The awards, held at the Vancouver Convention Centre, welcomed more than 400 architects, engineers, developers and project teams as 103 nominated projects in 14 categories were celebrated.
"We had a brand-new building code implemented in December of last year and that will allow a greater variety of taller and bigger buildings in wood. Some designers have been working on those buildings and they'll be showcased," said Wood WORKS! BC executive director Lynn Embury-Williams.
Industry News
Langley Home of the Fraser Valley's First Ever Residential Mass Timber Development
La
ngley is set to become the home of the Fraser Valley's first ever residential mass timber development.
Legacy on Park Avenue is the first six storey mid-rise project in the Fraser Valley that uses mass timber in the form of Cross Laminated Timber (CLT). The Canadian Wood Council has confirmed this is also the very first application in Canada for a CLT Firewall.
The project at 204 St. and Park Avenue includes 69 two and three-bedroom condominiums. Construction is underway with completion slated for July 2020.
Built by MDM Construction, the project showcases a unique architectural design made possible by the CLT panels used in its construction. The project's curved balconies were a key element of the design that could only be brought to fruition with the use of CLT panels.
Industry News
WMC Management Skill Training Program
UBC - Online Management Skill Training Courses
UBC - Centre for Advanced Wood Processing (CAWP) will be offering two "online" courses; Quality Management and Control, and Sales and Marketing. Both these courses will run for 8 weeks starting April 1st to May 13th, 2019. These wood products industry specific courses are designed for owners, manager, supervisors or management tracked employees. These are not academic courses and the skills learned can be applied immediately to the work place. Each part-time course is led by a tutor with extensive industry experience.
For more information on the courses, please click on the following link:
Management Skill Training or call Jason Chiu at 604 822-0082.
Industry News
UBC Wood Co-op Students Available

Looking for help with special projects, marketing, quality control, business process improvements, engineering processes, manufacturing, research, testing or technical analysis? The UBC Wood Products Processing co-op students can help! UBC Wood Co-op students are available to work full-time from May to August or May to December.
To recruit a co-op student, please follow these easy steps:
SUBMIT A JOB POSTING


S

end your

job description

to

sanya.sivic@ubc.ca

.

REVIEW AND INTERVIEW
Review the applications. Select the Co-op students

you wish to interview

. We coordinate the interviews for you.

HIRE A CO-OP STUDENT
Select and hire your Co-op student.
Marketing & Sales Tips
How to 'Take Control' During the Sales Process
Reality check - has this happened to you?
Have you ever had a prospective customer call you, full of enthusiasm about the possibility of working with you. Then had a great meeting with them - where everything just clicked. Then spent hours thinking, researching and preparing a proposal or quote (certain that the sale was yours). Then sent the quote by email. Then called to follow up - and - never got a call back?
Sure you have. And so have I. But it doesn't have to happen - if you are prepared to stop wondering what happened (and perhaps even blaming the prospect) - and instead take total responsibility for controlling your part of the sales process.
Japan Market Update
Nikkei Architectural and Construction Materials Show 2019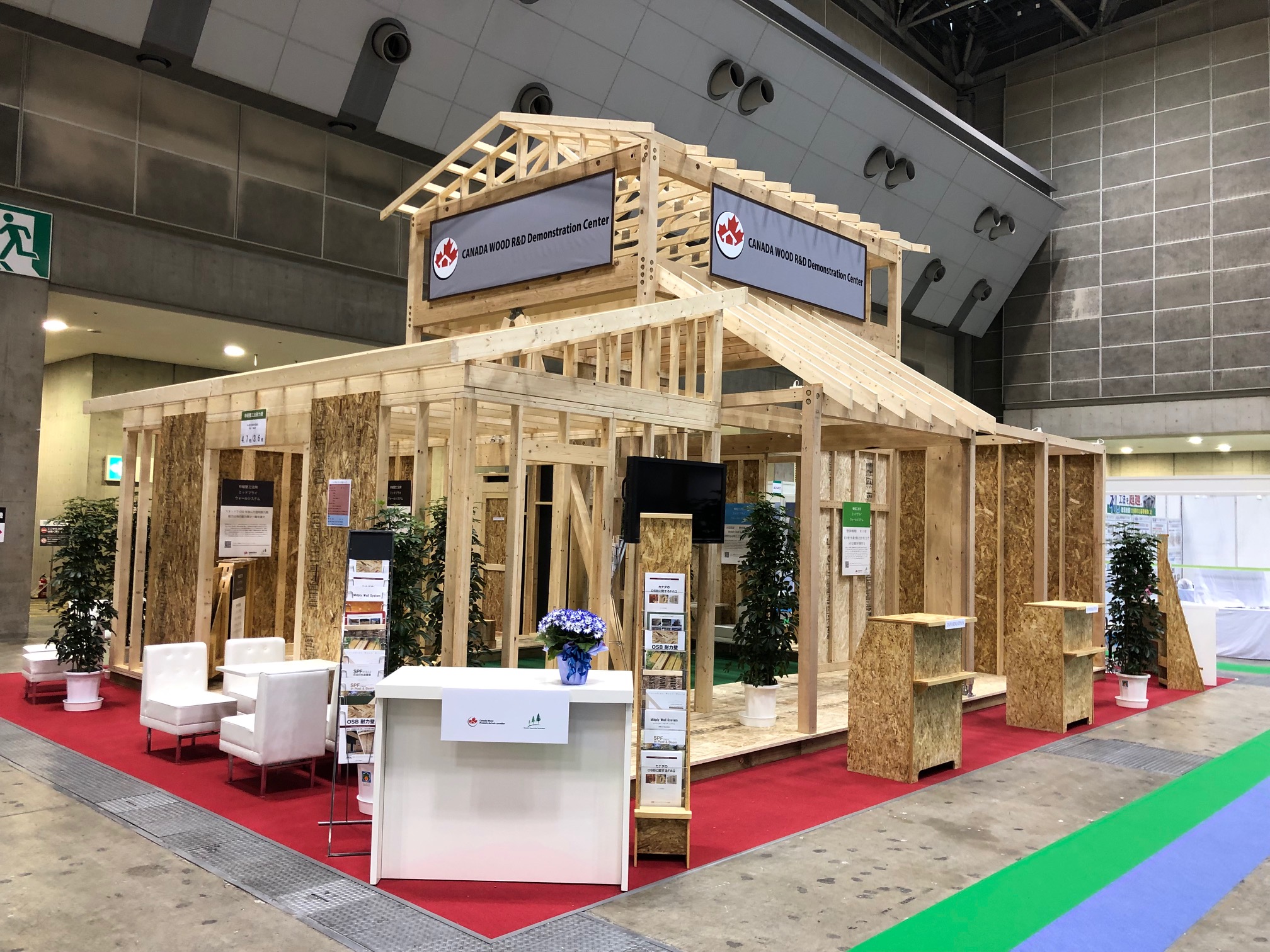 BC Wood once again organized the Canadian presence for Nikkei Messe at Tokyo Big Sight, held March 5th through 8th. This is the largest gathering of construction industry professionals in Japan. Just over 200,000 visitors came during the four days of the show, which was a 2.9% increase in attendance over 2018. As a result, the show was busy and we had steady traffic around the eight booth BC Wood Pavilion, home to a total of ten members and related organizations. This year we were also joined by the Ontario Government for whom we arranged a four booth space next to us, thus completing our Canadian island right in front of the Architectural & Construction Materials main entrance. As with the last Japan Home Show, BC Wood also arranged a second pavilion for COFI who exhibited with a full-scale demonstration home showcasing Canadian building technologies, such as mid-ply wall systems.
This show has a strong focus on commercial projects, especially in the hospitality industry. With the growth on inbound visitors and resulting hotel construction rush, we saw a large number of architectural design firms looking for a wide variety of wood products they could use in non-residential projects. As a result, members showing finishing materials were very busy fielding questions.
Canada Market Update
Spring Cottage Life Show 2019
Ken Hori | khori@bcwood.com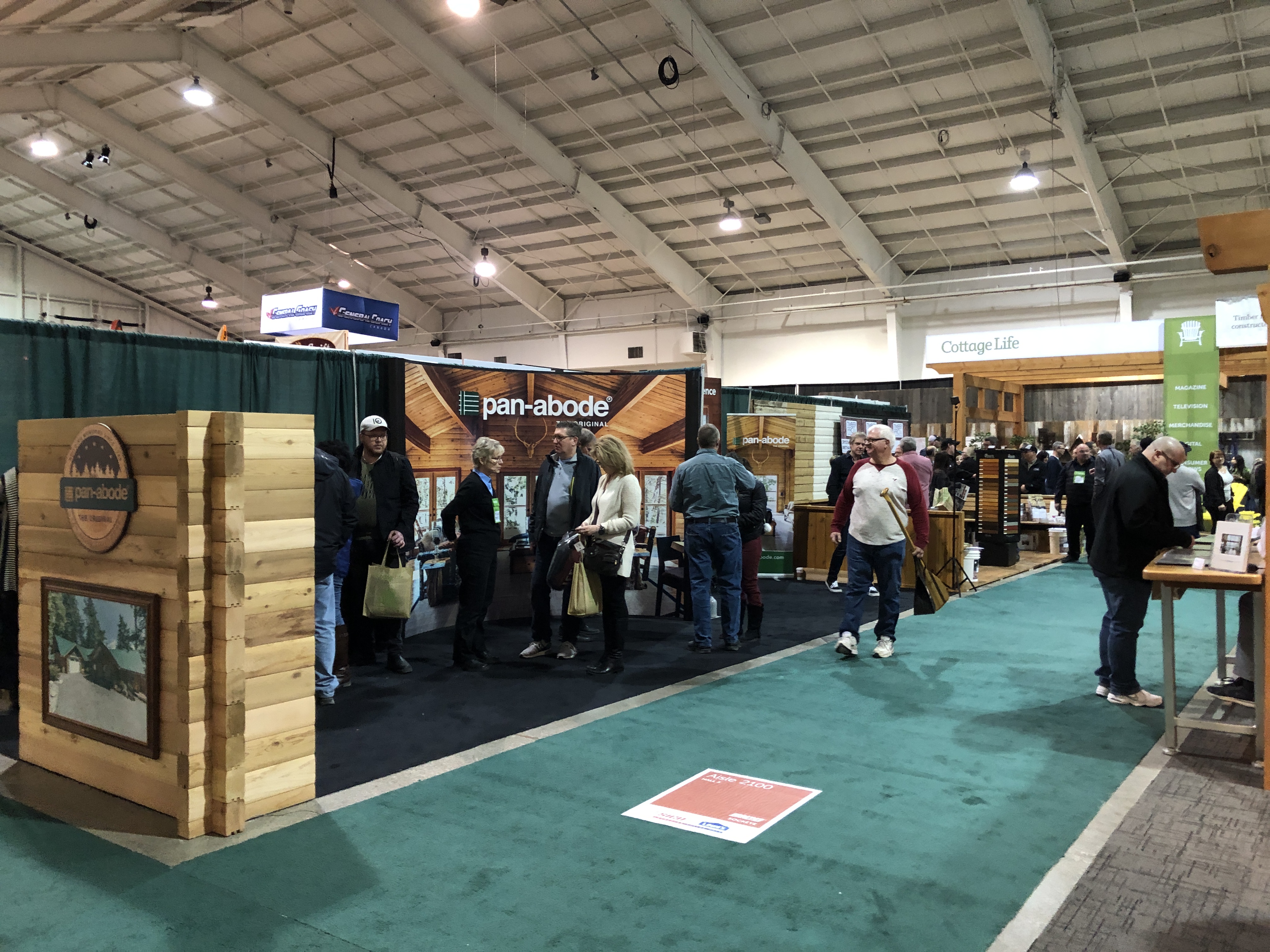 BC Wood and industry members just completed participation at the Spring Cottage Life Show in Toronto, March 21st - 24th. After a long winter and with spring finally approaching, cottage owners flocked to International Centre, which featured 600 exhibitors showing boats, docks, builders, contractors, innovative building products, green solutions, decor and style, and more. It was a busy show and our industry members returned with many leads and order expectations.
Marketplace
If you would like to include a posting in our Marketplace section, please email me at
kcrowe@bcwood.com
or call 604-882-7100 and ask for Kit.
Upcoming Events
March 28-31, 2019: Interzum Guangzhou, Guangzhou, China


May 28-29, 2019: PCBC, San Francisco, California


June 6-8, 2019: AIA National Conference on Architecture, Las Vegas, Nevada
For a list of all trade and industry events, please visit
If you have any questions, comments, suggestions, or feedback, feel free to email me at

kcrowe@bcwood.com

.

Kit Crowe
BC Wood