SUBSCRIBE

Keep up-to-date
with BC Wood




Industry News
Market Development Activities for 2019-20

BC Wood is pleased to announce that we have received confirmation of funding for our 2019-20 20 market development activities. Last fall, BC Wood's staff began the process of gathering input on Industry's marketing priorities. BC Wood took this input and developed a comprehensive package of market development activities for North America, Mexico and Asia. The proposals that resulted were submitted in mid-December to both Federal and Provincial funders for review and recently approved.
Once again, the proposed activities focus on growing market share in Canada and the United States, while solidifying our hard earned presence in the Asian markets.
Recognizing the on-going need to continue our push into emerging markets, BC Wood has a gain scheduled a mission and participation in a trade show in Mexico in August, 201 9. The Global Buyers Mission, celebrating our 1 6th year, will be bigger and better than ever, with an anticipated 3 00+ buyers and specifiers coming to Whistler September 11th to 13th.
I would like to recognize and thank the staff of BC Wood for the extra effort they put towards writing these funding proposals, as well as the Industry representatives that provided their own input at the meetings and through our member survey. The result is that BC Wood has another strong program of approved trade events and activities for the coming fiscal year.
For those of you interested in the updated list of proposed trade show activities, please
click here
.
If you have any comments or questions regarding these planned activities , they can be directed to me at
bhawrysh@bcwood.com
or by calling our office at 604-882-7100.
Seminars
Connecting Wood Manufacturers with Government Grants
Join BC Wood for a half-day workshop that will help you: find government grants and funding to grow your business; learn about the pertinent trade agreements and how they could affect your access to new markets; find out how to financially secure your orders and leverage your money - risk free; how you can harness the federal government services to not only find new market opportunities, but help you cover your marketing costs; and more!
When:

June 18th, 2019



Time:
Registration starts at 8:30am,


Presentations 9:00 - 2:00pm




Where:



Surrey City Hall, 13450 104 Ave, Surrey, BC V3T 1V8
*Free parking for the first two hours


Cost:




$99 for 1 company attendee

$149 for 2 attendees (max attendees 2 per company)
WoodTALKS
WoodTALKS Program - 2019/20

Ken Hori | khori@bcwood.com

The WoodTALKS programming provides BC value-added wood
manufacturers the opportunity to educate and promote products or
services to BC Specifiers (architects, designers, engineers, developers,
builders, and contractors). Participants in the program receive the added
benefit of establishing themselves as trusted industry leaders and building their client bases. The ultimate goal is to create more customers/markets for your products and services.
Educational program includes:

Opportunity for you to present your products or services directly to the Specifier Community in a variety of formats including:

Lunch & Learn seminars
Group seminars
Factory tours

Assistance as required to develop effective AIA, AAA and AIBC certified presentations or programs

Assistance as required to maximize your delivery effectiveness

Working with each participating company to develop a target list of specifiers.

Promotion of presenter sessions to specifiers through direct contact, on our website and at events

Organizing and arranging up to six sessions (lunch & learn seminars, group seminars, and factory tours)
Industry News
Up to 40 floors: World's tallest wood tower proposed for Vancouver (RENDERINGS)
Kenneth Chan | Daily Hive
If this mass timber tower is built as originally envisioned, the tallest of its kind in the world, it could set an extraordinary precedent and benchmark for not only green building construction but also the future of development along Vancouver's Central Broadway corridor.
In an interview with Daily Hive on Wednesday, Bruce Langereis, the president of Delta Land Development, unravelled his company's proposal to transform a 1.3-acre lot at 1745 West 8th Avenue - the northwest corner of the intersection of West 8th Avenue and Pine Street, just one block away from Burrard Street and West Broadway.
Industry News



What is the key to a successful business acquisition? To answer this question, BDC conducted a survey of more than 1,000 Canadian entrepreneurs.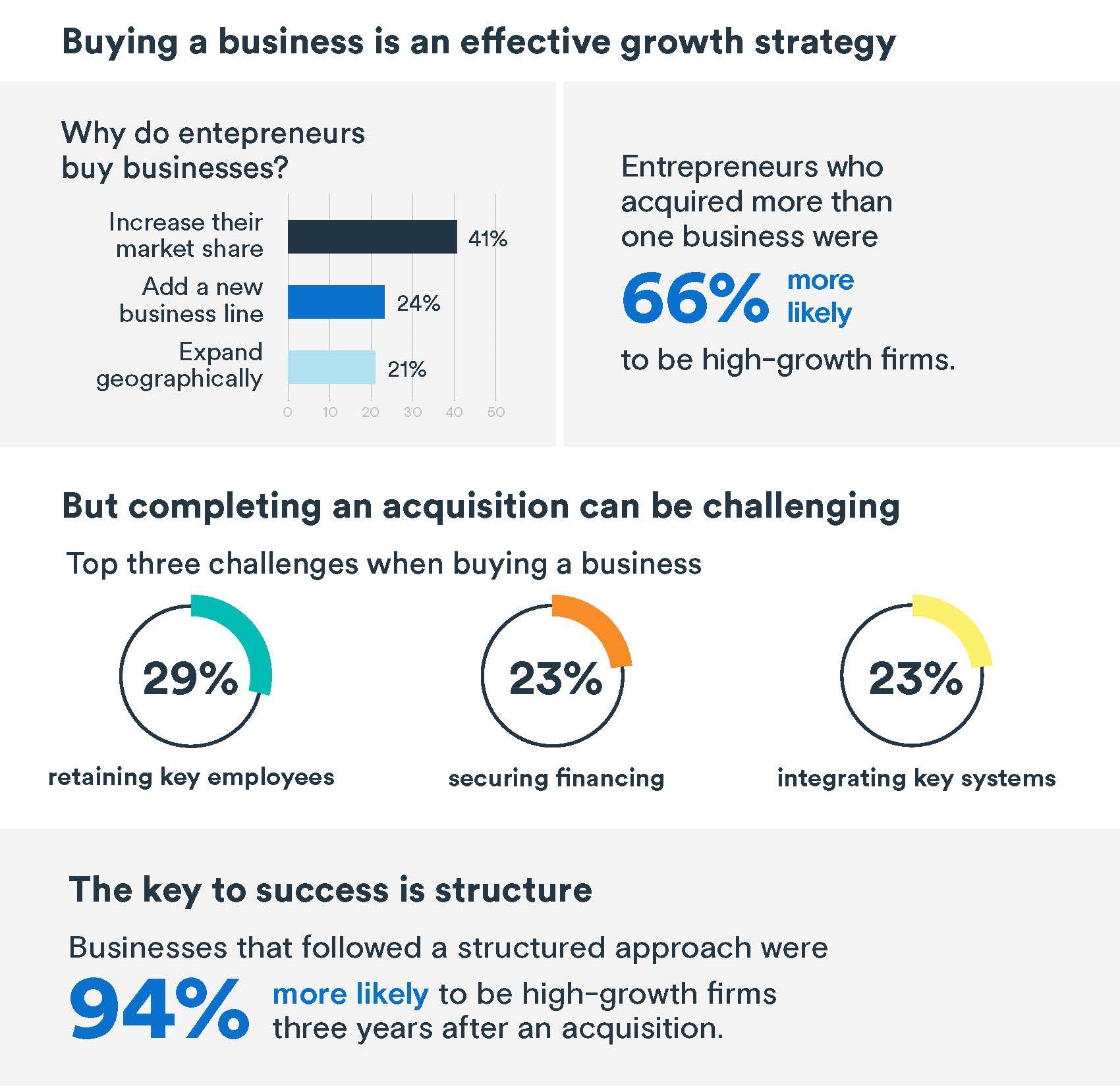 Read the full study at bdc.ca/acquisitionstudy.

Our experts can support your acquisition goals with long-term financing solutions tailored to your needs.
Industry News
The Building Show 2019 Toronto
The Buildings Show provides
an unforgettable experience as North America's largest event for products, services, educational programming and professional networking. We are proud to host this spectacular event for the design, architecture, construction and real estate communities for the past 30 years.
Make face-to-face contact with builders, developers, contractors, engineers, architects, specifiers, building owners and property managers.
59% of marketing executives said the unique value of exhibitions is access to a large number of prospects and customers over a very short time. *Statistic from the Changing Environment of Exhibitions Study
Generate highly-targeted leads with qualified and serious buyers and decision-makers to help increase sales.
Build a more established and qualified brand.
Discover your next new partnership or business opportunity.
Launch new products and unveil new marketing strategies through engaging exhibits, in-booth demonstrations and expert-led seminars.
Renew personal contact with existing and former clients.
Secure a prime location in the newly energized floor plan.
Industry News
International Log Building Conference
-

September 20th to 22nd

The International Log Builders Association* (ILBA) is hosting its first
Conference
ever to be held outside North America. Meeting
September 20th to 22nd
, it will be preceded by three pre-conference hands-on workshops.
The Conference is being held in the charming and historic village of Bad Wildbad in the Black Forest (Schwarzwälder) region in southwestern Germany - an area well-worth exploring.
Conference sessions include log crafting, rigging, on-the-job safety, design, engineering, robotics and log building. Current research findings on performance testing for massive wood construction will also be presented.
Corporate Spotlight
Bowen Island Herb Salts is owned and operated by former Forestry Innovation Investment manager and friend of the Industry, Bernd Florin, along with his
wife Lisa Rainbird
. The company recently released a new product that adds new meaning to the words "value-added wood": Cedar Wood Smoked Salt. Similar to the rest of their herb salts, which they've been making for almost 5 years, Bowen Island Herb Salts finds all their value-added resources within the footprint of their own property, in keeping with
Lisa's and Bernd's natural and sustainable growing philosophy.
The concept of the Cedar Wood Smoked Salt came from wanting to harness the flavour you can get from a cedar plank on a BBQ. They have succeeded and bottled it as a salt, allowing cooks to extend this flavour to other meals and dishes that are not well-suited for the barbeque. Examples of this include soups/stews, pasta dishes, and the Florin's family-favourite, popcorn.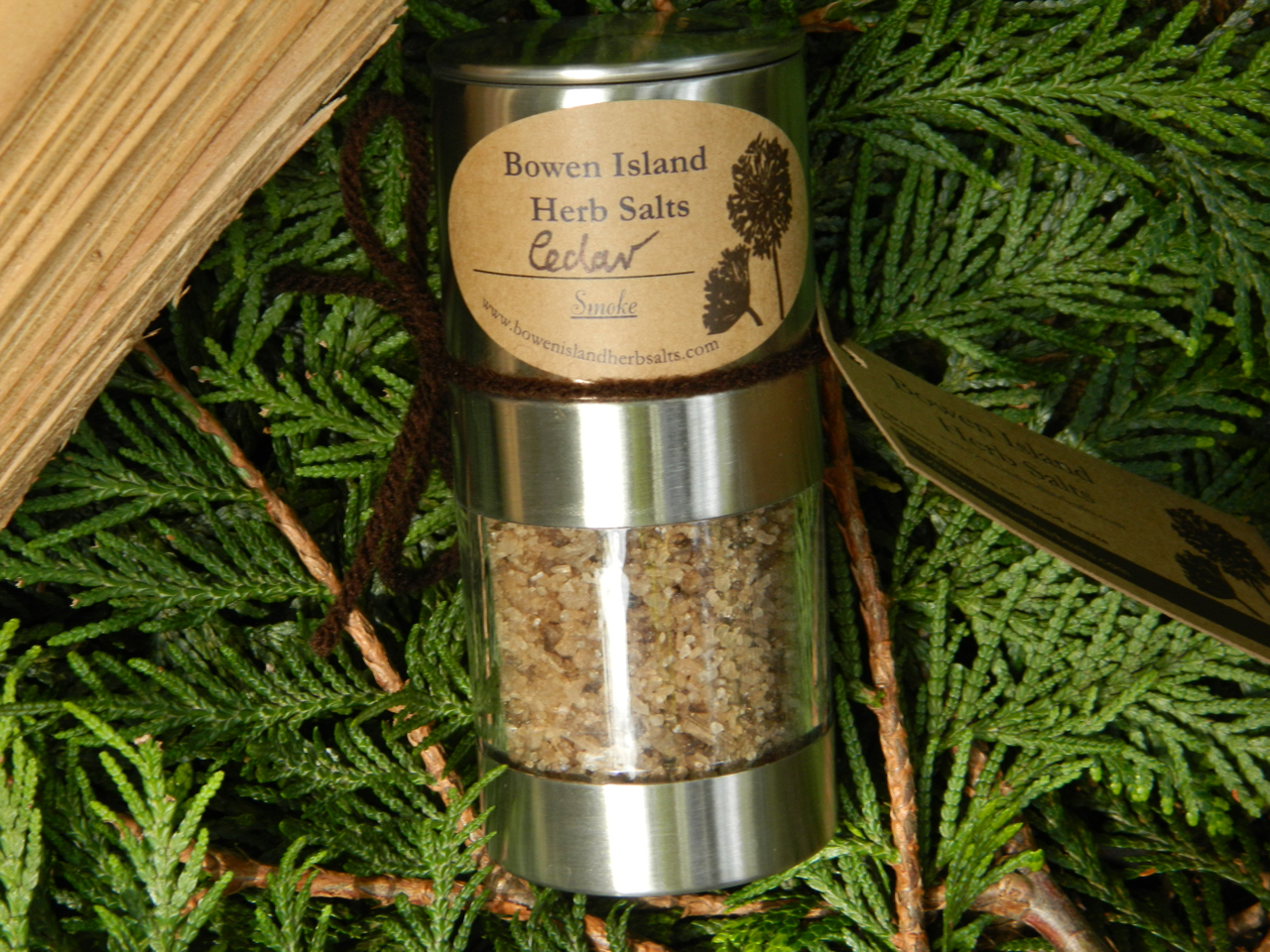 The Cedar Smoked Salt brings new meaning to value-added non-timber forest products. BC Wood thinks the Cedar Wood Smoked Salt would make an excellent corporate gift, particularly for producers of Western Red Cedar in British Columbia. You can find their full array of products by visiting their website at
www.bowenislandherbsalts.com
. You can also fine them year-round at a variety of local farmers markets, special neighbourhood events, and the Vancouver Christmas Market. To keep up with their activities, you can follow them on Instagram
@bownislandherb
.
Marketing & Sales Tips
Effective Post-Show Staff Follow-Up
Danny Pace | Skyline
Within a few days of returning from a trade show, it's important to get together with your team to review the event's successes and failures. Your booth staff will have fresh memories of what went well or wrong, and those staff who didn't attend the event will likely have early impressions of any resultant sales or leads. To ensure you capture this feedback in a way that can guide next year's exhibit, we'd like to offer up the following list of staff questions.
PRE-SHOW MARKETING
Did attendees mention any of your pre-show communications?
Which advertising and marketing channels seemed to reach this show's attendees?
How did the actual attendees match up with your pre-show demographic targeting?
What type of website traffic were you able to obtain prior to event?
Did you receive any social media engagement from attendees?
Global Buyers Mission

The 16th Annual Global Buyers Mission™ (GBM) planning is officially underway and already we have almost sold out the floorspace with returning wood products manufacturers and suppliers from across Canada.
If you are interested in being a new exhibitor at the GBM in Whistler, you will be joining over 800 delegates including pre-qualified international Buyers and Specifiers. Last year, it was estimated that over $35 million in new business was developed from this event.
Pre-qualified Buyers are expected from Australia, Belgium, Chile, China, France, Germany, India, Indonesia, Japan, Jordan, Korea, Malaysia, Mexico, Netherlands, Nigeria, Pakistan, the Philippines, Switzerland, Taiwan, Thailand, the UK, United States, and Vietnam.
Proposed Program Schedule
Wednesday - September 11th
BC Wood AGM; Exhibitor set-up

Evening Welcome Reception at the spectacular Roundhouse Lodge at the Peak of Whistler Mountain for all participants
Thursday - September 12th
Breakfast with Opening Ceremony and Morning Networking/Tradeshow/Meetings

Afternoon GBM/Hoo Hoo Golf Tournament; Specifiers in-booth presentations; Market updates and meetings or Whistler free time

Evening Networking Dinner/Reception at the beautiful Audain Art Museum
Exhibit space is already VERY limited and will be available on a first-come / first-served basis. If you haven't already registered but would like to get on the shortlist, call Randi at 604-882-7100 or email gbm@bcwood.com.
Mexico Market Update
Trade Mission & Expo Mueble Internacional
Ken Hori | khori@bcwood.com
Tecno Mueble Internacional, August 14th to 17th is celebrating 31 years of being the biggest fair of machinery, raw materials and accessories for the furniture and woodworking

industry

in Mexico. The four-day event at Expo Guadalajara gathers exhibitors and buyers from Mexico, Estados Unidos, Canada, Brazil, Colombia, Italy, Spain, Turkey, China, France, Chile and Austria; including furniture manufacturers, architects, interior

and industrial

designers, wood distributors and contractors.
BC

Wood will have a joint booth at the show with the Consulate of Canada from Guadalajara. We will have your company/product information and samples in the booth, staffed full time to handle questions and collect business inquiries. When not in pre-set trade mission meetings, you will have a number of opportunities to meet visitors at the booth.
BC Wood's goal is to connect you with qualified buyers in Mexico throughout the week August 11th to 17th. The trade mission component focuses on business-to-business meetings, usually at the buyer's office/facilities. Customized, pre-qualified meetings will be made to target the best potential customers for your products in Guadalajara. A driver and interpreter will be arranged for all your on-site meetings.
For more information, please contact Ken Hori at 604-882-7100 or khori@bcwood.com.
Canada Market Update
IDS Vancouver - Sept. 26-29, 2019
Ken Hori | khori@bcwood.com
2 Spaces Available!
IDS Vancouver attracts 38,500+ attendees over 3.5 days at the Vancouver Convention Centre West. This includes 7,050 guests to the Party on Opening Night; 7,500 designers, architects, buyers, builders/developers and other industry professionals during Trade Day; and an additional 24,000 consumers interested in design, on the weekend.
7,

500 designers, architects, buyers/developers and other industry professionals attend Trade Day for free. 24,000 avid design enthusiasts visit IDS Vancouver to source design products and services.
I

DS Vancouver is a high-profile event that sells out quickly. With only limited space available, BC Wood's organizational efforts need to start now. BC Wood has booked an island booth and invite member companies to join us.
For more on rates and information, please contact Ken Hori at 604-882-7100 or khori@bcwood.com.
Canada Market Update
Buildex Vancouver - February 12-13, 2020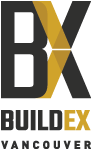 BUILDEX is the voice of the building industry today, and the vision of its future. This exciting event - the largest in Western Canada - brings together talent from across industry to interact, learn and discover the newest innovations of a market in constant transformation. 600 + Exhibitors showcase their latest products at the trade show, together with 90 + Tailored Seminars.
Over 14,000 industry professionals attend the 2 day event which includes
professional development seminars, networking opportunities, and the chance to discover hundreds of products and services.
To reserve booth space in the BC Wood Pavilion, please contact Ken Hori at khori@bcwood.com or 604-882-7100.
USA Market Update
A few comments, suggestions, and ideas...
Upcoming on the market development front, we have the PCBC Builders show in San Francisco and AIA National in Las Vegas, both taking place in the next three weeks. BC Wood and value-added companies will be participating in our coordinated wood products pavilion at both these events. If you find yourself at either event, please stop by the pavilion to say hello.
For manufacturers in the re-manufactured, pre-built housing and finished products sector, BC Wood will once again participate in the annual Circle of Trade event as part of Assembly of First Nations (AFN) - Circle of Trade Conference. After a successful event in Vancouver, the 2019 event moves right across the country to the Maritimes, landing in Fredericton, New Brunswick at the end of July. Circle of Trade provides a good opportunity to meet directly with community leaders and decision makers from Indigenous and First Nations Communities from across the country. From past experience at these events, opportunities develop on both the procurement of fibre side, and on the supply of much needed pre-built housing. If this is of interest, I would be happy to provide further details.
In other news, I had the pleasure of touring the new C&C Wood Products plant in Cranbrook this week and wow, was it impressive. Not so much in the world class automation, equipment and plant layout that is all there and skillfully thought out, but rather impressive for what it produces. The Cranbrook plant is essentially taking waste wood, end-cuts and fibre that would normally be destined for the chipper, and producing amazing exterior trim and siding products for the residential and light commercial construction sector. I won't go into all the details here, but keep an eye out for these products as they enter the market in the next while. Kudos to Ted Dergousoff, Mike McInnes and the team at C&C for putting in all the hard work ,and having the fortitude to see their vision become a reality.
As always feel free to reach out to me at
darley@bcwood.com
for more information on the US market development program and the opportunities that are available.
Asia Market Update
With our new programs approved by our funders, BC Wood is ready to start delivering an enhanced Asia Program on behalf of members. The GBM is our first major activity of the year and we have already begun recruiting buyers in Japan, Korea, and China. We have started these promotions earlier than in past years and the response has been strong already. We expect to have another great group of buyers at the GBM from our main Asian markets.
Our in-market programs will start in Japan in late October with the Living & Design Show in Osaka, which has been our main program for targeting the Japanese design community. This show is being expanded for 2019 at a much larger venue that is expected to accommodate double the amount of exhibitors and a 50% increase in visitors. This show will be quickly followed by the Japan Home and Building Show, which is always the main launching point for companies initially entering the Japanese market. This show will be held in the brand-new South Halls at Tokyo's Big Sight in mid-November. In February, BC Wood will be back at the HoteRes Show in Tokyo to develop new contacts in the booming hospitality market, that is planning to accommodate the millions of new inbound visitors coming to Japan each year. We will also, of course, be back at the massive Nikkei Architectural & Construction Materials Show at the beginning of March, which will also be held at Tokyo Big Sight.
As we have been targeting new opportunities in Japan's resort and hospitality sector, BC Wood also received funding for some exciting new programs that will both help us educate the Japanese industry with Canadian resort development know-how, as well as develop new contacts. We plan to produce some print materials that will allow members to cost-effectively reach developers, architects, and designers working in these resort markets. While we have been targeting the resort sector in Japan for several years, this year we will begin this work in Korea as well, with this brand-new technical training program.
BC Wood will of course be back at the Housing Brand Fair which is held in February at Seoul's COEX facility. Our in-market staff will be supporting more members to develop new business in Korea and the HBF will be the focal point of these efforts. Our last activity for the year will once again be the Interzum Show in Guangzhou, China. It is always great to end the fiscal year with the biggest and most international woodworking show in Asia!
If you have any questions about BC Wood's Asian Program for 2019-20, please feel free to contact Jim Ivanoff (
ivanoff@bcwood.jp
) for more information.
Upcoming Events
May 28-29, 2019: PCBC, San Francisco, California

June 6-8, 2019: AIA National Conference on Architecture, Las Vegas, Nevada
July 23-25, 2019: AFN - Circle of Trade, Fredericton, NB
August 14-17, 2019: Tecno Mueble, Guadalajara, Mexico
September 11-13, 2019: Global Buyers Mission (GBM), Whistler, BC
For a list of all trade and industry events, please visit
If you have any questions, comments, suggestions, or feedback, feel free to email me at

kcrowe@bcwood.com

.

Kit Crowe
BC Wood