SUBSCRIBE

Keep up-to-date
with BC Wood




Due to the current COVID-19 situation, the BC Wood office will be operating with limited access and personnel. Please call or email ahead of time, if you wish to schedule an appointment to see one of our staff. Thank-you for your understanding and cooperation at this time.
Announcements
USA and Asia New Virtual Market Development Programs 2020-21
Brian Hawrysh |
bhawrysh@bcwood.com
The world has changed in a very short period. We are all adapting to a new way of working and conducting business activities. BC Wood's market development programs are changing as well. Our goal is to provide BC Industry with a new set of virtual activities that will help drive sales and increase market share during this unprecedented time.
The current economic uncertainties in North America caused by COVID-19 mean you need offshore customers more than ever, but you can not travel even if you wanted to. The large and lucrative US and Asian markets are very attractive to BC value-added wood product producers, but, the lack of qualified market contacts, different business practices, time zone differences and in some cases, language barriers mean it can also be overwhelming for SMEs with limited time and resources. BC Wood's virtual market development program is designed to help our members breakthrough these barriers to find and develop new clients, all without the need of traveling to the market.
BC Wood is targeting both the US and Asian markets of Japan and Korea, where our in-market staff have great influence and can deliver the most effective, growth-oriented opportunities. In-market activities will shift to a virtual format, using Zoom media as the main delivery platform. We understand that the industry's needs are different for the USA and Asia and believe that these programs will help meet the marketing needs of our Industry over the short and medium term.
VIRTUAL MARKET PROGRAMS

BC Wood's in-market representatives in the US, Japan and Korea will work with members to develop a virtual market strategy for your specific products, research and then find qualified clients for you, host and translate online meetings with the clients, and most importantly, stick-handle the follow-up to help you seal the deal.
Virtual Trade Events: We will partner with trade event specialists to facilitate the organization and cost-share of member participation in virtual trade events and assist in connecting buyers to participating companies.
Virtual Trade Missions: BC Wood will organize and host virtual trade missions to select target markets. Participating member companies develop new contacts and leads as well as gain valuable market intelligence on select regions. Target buyers include Builders, Architects, Construction Specifiers and Building Product Distributors and Wholesalers.
Virtual One-to-One Meetings: BC Wood identifies a specific need from a buyer/specifier, or a special request from industry member, and sets up a one-to-one meeting between buyer and supplier. If required, we will also facilitate/translate online meetings with clients.
Other offerings will include Product/Corporate Webinar development assistance, Promotional Campaigns and help with Marketing Collateral Development.
For more details and costs on USA programming, please contact Mr. Dave Farley at 604-728-8786 or email dfarley@bcwood.com. For more details and costs on Asia programming, please contact Mr. Jim Ivanoff at ivanoff@bcwood.jp.
Global Buyers Mission
These are unprecedented times and we have made the decision to postpone our gathering on top of Whistler Mountain for the annual Global Buyers Mission (GBM). As most of you are aware, gatherings the size and international scope of the GBM have been sidelined for the foreseeable future and we are officially announcing the postponement of the GBM until September 9th to 11th, 2021.
However, this does not mean that we will not have an opportunity to engage the industry and invite international buyers to meet our Canadian suppliers to develop new business opportunities. The GBM will go virtual for 2020, with exhibits, networking activities, business meetings and educational opportunities. In this digital age, there are numerous opportunities and means to not just stay in touch but expand your business options and diversify your markets.
We are in this together, not just here in BC or Canada or North America, but across the globe. Let's make this virtual opportunity one that exceeds our expectations for making new connections worldwide. With no travel concerns over costs and visas, we anticipate a significant increase in the number of international buyers looking to source wood products from Canada. The 2020 virtual GBM will invite the world to meet our industry suppliers! I hope you will join us in welcoming them.
Stay tuned for more details as we finalize our strategy for 2020.
Industry News
Government Takes Action to Help Forest Sector Keep Doors Open


Ministry of Forests, Lands, Natural Resource Operations and Rural Development |

Government of British Columbia



The B.C. government is deferring one of the fees it charges to help people, communities and forest companies navigate through the COVID-19 crisis.
Stumpage, the fee operators pay the Province to harvest, buy or sell trees from Crown land, is being deferred for three months.
"As government, we had already taken a number of steps to help forest communities and the industry because they were facing tough times even before the COVID-19 crisis came along," said Premier John Horgan. "Now, we're deferring stumpage fees so companies can maintain their financial liquidity, which will not only benefit them, but ideally, forest workers and communities as well."
Industry News
COVID-19 and Canada's International Trade
Trade Commissioner Service
In today's interconnected global business climate, the novel coronavirus (COVID-19) is affecting the way Canadian companies operate. Efforts to control and mitigate the spread of the virus include temporary restrictions on travel and at borders. These efforts could have further implications on international business development activities.
Now more than ever, Canada is committed to supporting Canadian exporters and the free flow of essential goods and services across international borders. A new dedicated web page contains the following information related to
COVID-19 and Canada's international trade
:
Keeping supply and trade links open

Financial support and services for exporters

International business travel and events

Customs and borders

Canada's food supply
Industry News
Robot Made: Large-Scale Robotic Timber Fabrication in Architecture
UBC Centre for Advanced Wood Processing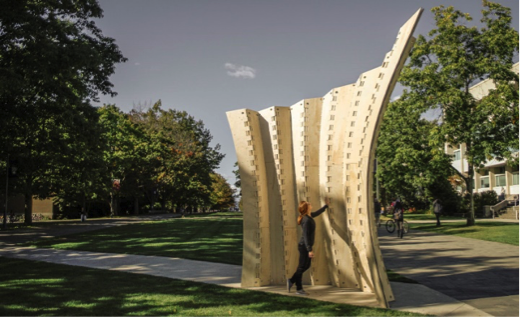 Date: October 3 -7, 2020
Price:
$595 -
Student pricing and pricing for companies offering sponsorship will be offered.
Using a state of the art seven axis industrial robot configuration, the workshop will guide participants through the unique technical and conceptual foundations that underpin robotic milling in wood through the development of a full-scale fabrication project.

The Workshop:
The workshop is structured as a five day intensive with an in class session on Saturday with robot orientation, followed by a parametric design and fabrication session on Sunday and then hands-on fabrication session the following three days.

Industry News
Jay Treaty Information Session
Export Navigator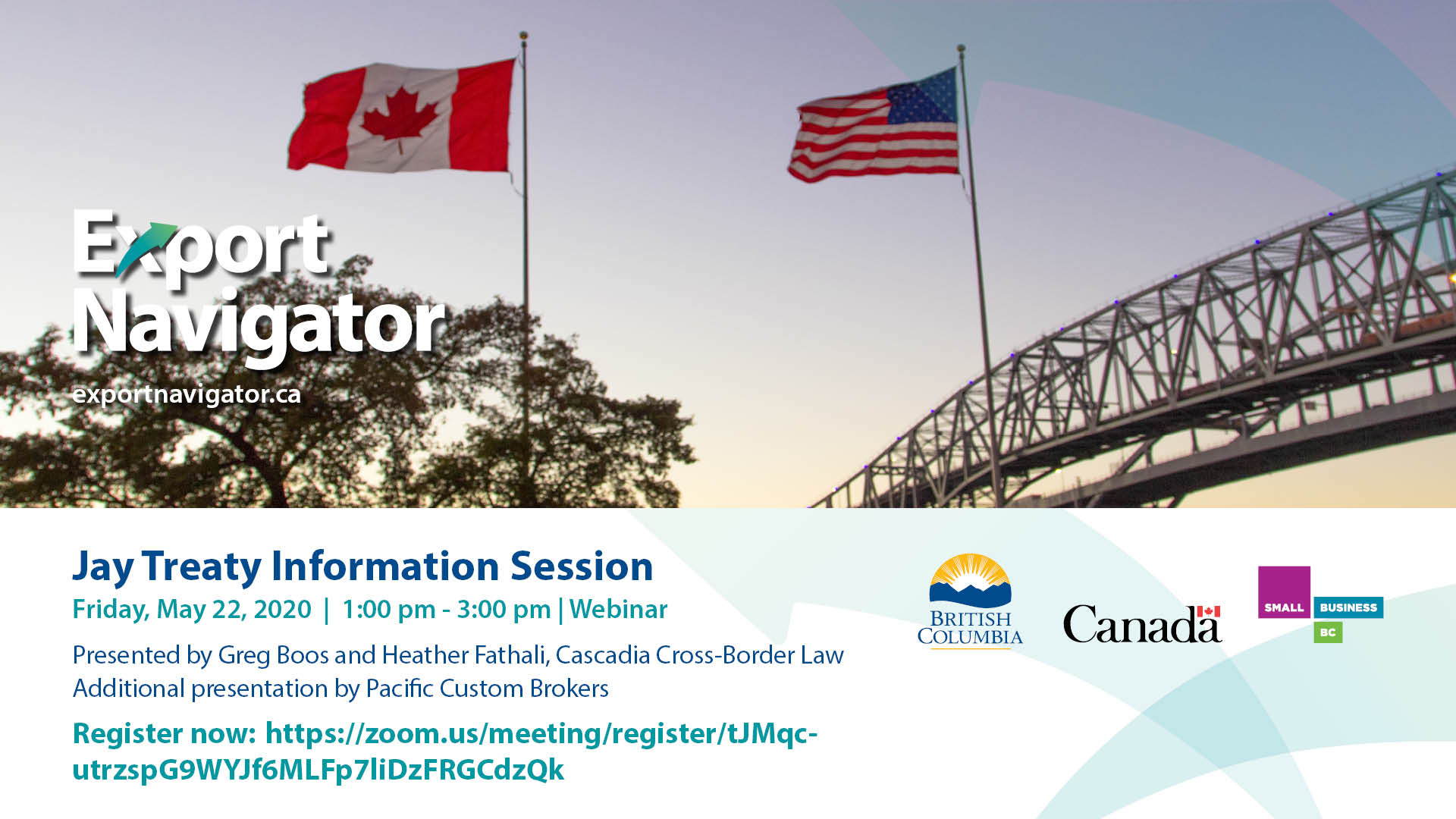 Friday, May 22, 2020 | 1:00 pm - 3:00 pm | Webinar
Join us for an interactive webinar on how Indigenous Canadians can access their right to work and do business through the Jay Treaty. Hear from Cascadia Law, Pacific Customs Brokers, and ask border-law expert Greg Boos questions about the impact the Jay Treaty has on the flow of indigenous peoples and businesses across the Canadian-US border.

This free seminar will provide information on:
The foundation of today's Jay Treaty rights: history and legal bias
Who qualifies under the Jay Treaty: who is eligible and how to document
The scope of today's Jay Treaty rights: people vs. goods
Industry News
Export Beyond B.C. With E-Commerce
Allison Boulton | Export Navigator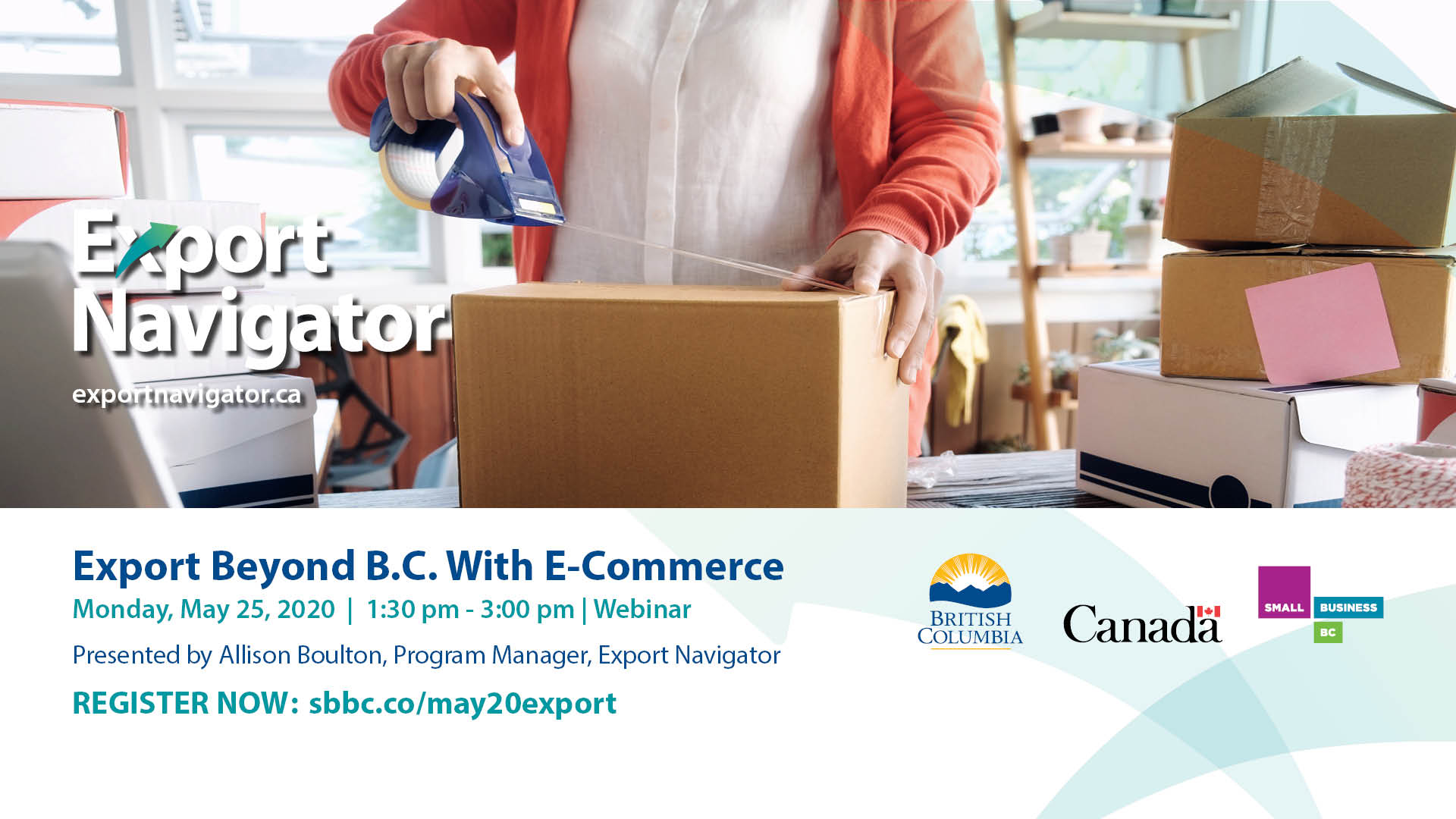 Monday, May 25, 2020 | 1:30 pm - 3:00 pm | Webinar

If your business has an online store, join us at our free webinar to learn how you can sell to other provinces and countries. Featuring information on finding markets with potential and utilizing Canada's free trade agreements, this is a fantastic opportunity to strengthen and diversify your business through e-commerce. This webinar features guest speakers from Innovation, Science and Economic Development Canada, and PlusROI.

Key Takeaways:
How to market your online store
How to find government funding to increase your online presence
How to understand the regulations of new markets
Learn about cyber security best practices to meet your business needs
Industry News
Grow Your Sales With Free Trade Agreements
Export Navigator
Date: Wednesday, June 10th, 2020 | 9:30 am - 11:00 am | Webinar
Businesses that consider free trade agreements in their growth plans can export more cost-effectively and be more competitive in the international market. Canada's 14 trade agreements may mean you can enter international markets with 0% or reduced import duties. Exporters of services may also make significant gains. In this interactive webinar, you will begin to learn about how to meet market regulations to achieve exporting success.
Industry News
Innovation with Engineered Wood Products and Building Systems


Wood Works! BC


Thursday, May 28, 2020
9am - 11:30am
FREE of charge with advance registration
Learning credits from the comfort of your office or home

Increase your proficiency and knowledge of EWPs in this engaging and informative event

Expert speakers on EWPs from three leading companies, each with a 1/2 hour presentation, followed by Q+A
Speakers include:
Scott Lyons, Boise Cascade Engineered Wood Products

Michael Iallonardo, Boise Cascade Engineered Wood Products

Tony Carter, Weyerhaeuser Trus Joist

Andy Teasel, Weyerhaeuser Trus Joist

Jason Hatter, LP Building Products
Industry News
Save the Date for Upcoming Wood Works! Seminars
Exploring Mass Timber's Potential in Multi-Family and Large Scale Projects
Fire Safety in Mass Timber and LWF: 2020 Code Updates, Considerations and Requirements
Industry News
COVID-19: Manage Your Cash Flow and Ramp Up for Business
EDC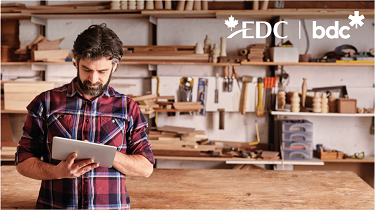 Cash-flow management is a key business success factor at any time, but it's especially important during an economic crisis. Our new webinar, COVID-19: Manage your cash flow and ramp up for business will show you the cash-flow strategies that will help your company weather the pandemic, as well as get ready for recovery and growth in the post-COVID-19 economy.
Join us live on Thursday, May 28 from 1 to 2 p.m. ET to learn about:
To access a recording of this webinar after the seminar, please go to
EDC's webinar page
. A MyEDC account must be made to view past webinars.
Industry News
Why and How to Start a 'Lead Machine' - Now




Neil Godin | Neil Godin International Inc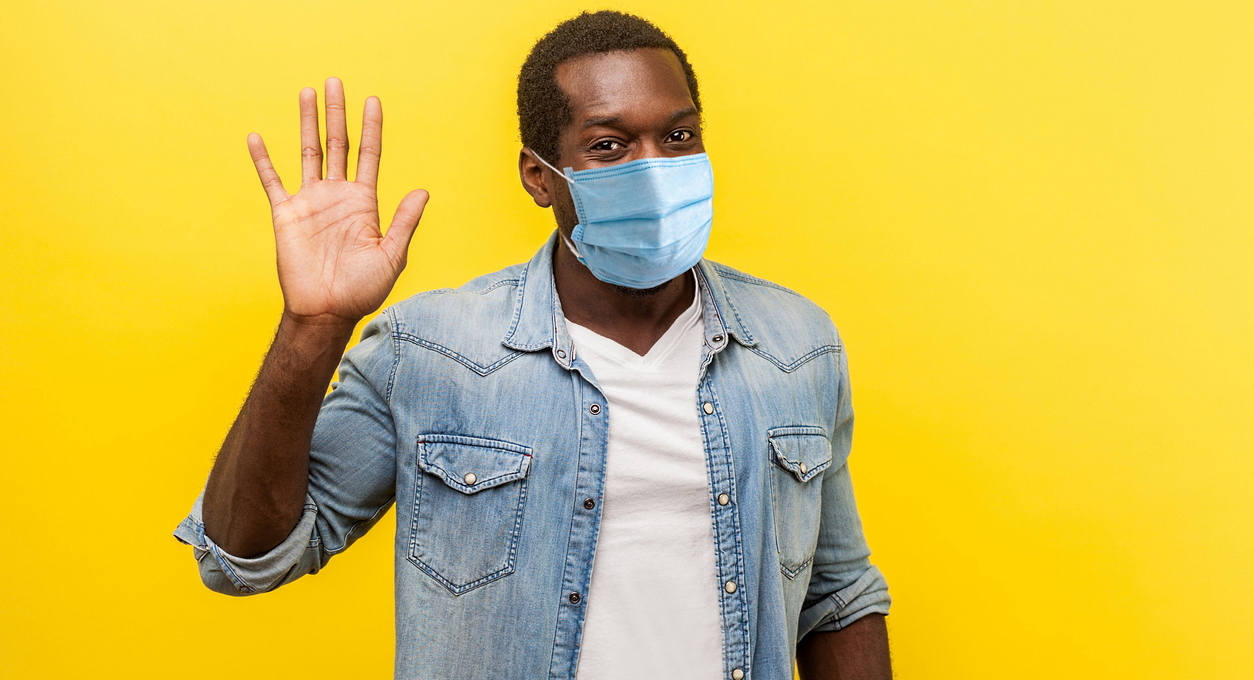 Finding it awkward or uncomfortable to make sales calls during the pandemic? Here is a better way.
If you're finding it difficult, awkward or just not very productive to make sales calls during this pandemic, you are certainly not alone. But there are other ways to generate sales, so this month
let's explore the very best alternative in my toolkit - starting and running a 'lead machine.'
A lead machine is a small networking group that you form composed of other trades and vendors who serve the same customers that you do. The purpose of the group is to look for opportunities to introduce each other to clients you're working with who need other home finishing or reno services.
Here is an example of a lead machine in action:
Say you're a kitchen contractor, and your client tells you that they're planning to lay new hardwood floors. You ask if they have settled on a vendor
Wood First
Video Production Workshop starting on
June 9th!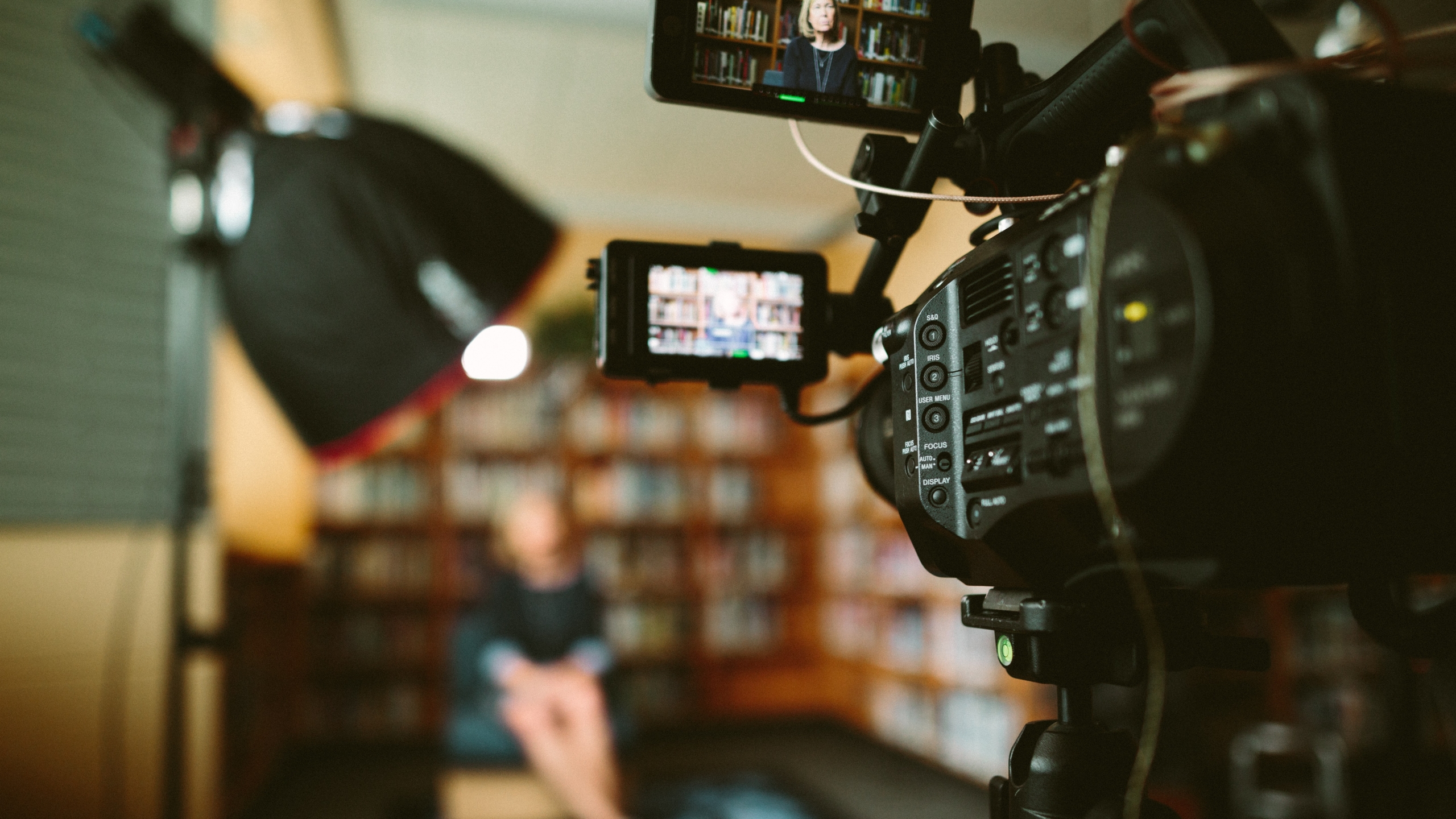 Join BC Wood for a six-week online course via Zoom platform to learn basic information, tips, and tricks to help you create more effective communications videos that connect with your audience(s).
We will cover:
The Why, What and How of Communications Videos;
Different types of internal/external communications videos, and when to choose video over other communications methods;
The power of storytelling;
Points to consider when getting started on a video, including the three keys to increasing chances of successful production;
Filming 101- basics of camera angles, framing, lighting, sequences, pacing and timing;
Audio 101 - why it's just as important as the visuals, what types of microphone to use in different situations;
Interviewing 101- helpful hints for both the interviewee and the interviewer; and
Editing 101 - learn the basics in this hands-on workshop
The speakers:
Jayne Akizuki - freelance video producer/director/writer
John Collins - filmmaker and senior post-production producer for Metro Vancouver's Multimedia Division
Nathan Torok -documentary filmmaker and editor
Date: June 9, 2020 to July 14, 2020 (every Tuesday)
Time: 12:00 pm to 1:00 pm
Cost: For full six-week program $300
The timing for upgrading your digital skills could not be better! To register or for more information, please contact Rumin Mann at
rmann@bcwood.com
.
Wood First
Leadership in the New Normal Series - Where Do We Begin?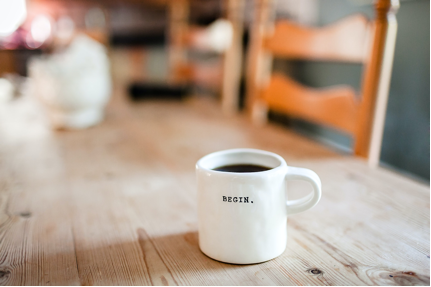 Over the next six months, Ben Baker, President of Your Brand Marketing, will be creating a roadmap of how you can successfully bring employees back to the office. To show you how to re-engage them, provide them with purpose and vision, and enable your company to move towards the new normal successfully.
The world has changed AGAIN!
For most of us in business today, this is not our first look at adversity; however, this time is different. The factors that have caused these changes have not been localized and affect everyone, most in ways that they will not realize for months and possibly years to come.
Now is the time for leadership.
Leadership is a MINDSET and not a job title!™
It is the time for businesses to go back to their core values, their purpose, and what makes them valuable and assess if what was true four months ago, is still true today.
WoodTALKS
Introducing the new WoodTALKS Studio

BC WOOD's WoodTALKS PROGRAM has revamped and now provides BC value-added wood manufacturers the opportunity to provide accredited educational LIVE WEBINARS directly to the Specifier Community including architects, designers, engineers, developers, builders, and contractors in B.C., Canada, and USA. Participants in the program receive the added benefit of establishing themselves as trusted industry leaders, presenting their company and products of expertise, and building their client bases.
When regular face-to-face business resumes, participants in this program will have additional opportunities to deliver both in-person or hybrid educational lunch and learn sessions.
BC Wood is a Recognized Educational Provider with AIBC (Architectural Institute of BC), AIA (American Institute of Architects)
,
BC Housing Continuing Professional Development, AAA (Alberta Association of Architects)
, and
IDCEC (Interior Designer Continuing Educational Council).
For more information on how you can participate, or if you have any questions contact:
Ken Hori at BC Wood Specialties Group C: 604-317-3161,
khori@bcwood.com.
Japan Market
New Member Support Programs for Asian Markets

Jim Ivanoff | ivanoff@bcwood.jp


With the world changing around us so quickly, BC Wood is also making changes so that we can better serve our members during these difficult times. For our Asian markets, this has meant rethinking our trade show based promotional strategy. At this moment, South Korea and Japan are in better shape than other countries and trade shows are still being planned for the fall. However, things can change quickly and we do not have any indication of when international travel will be allowed again. Therefore, while we are hoping to have shows to offer members, we are not counting on them and are instead designing all new programs to help members develop new business in Asia.
Over the last month, we have spent a lot of time talking to both clients about market conditions and to members about their situations and needs. Based on this input, we will be rolling out our new Virtual Programs for Japan and South Korea. The Virtual Programs will give members from all sectors access to a variety of custom-tailored client development support by our in-market offices. Whether a new market-entrant or an established exporter looking for new business, BC Wood can, on a company specific basis, research their market/new client potential, conduct test marketing with targeted clients, and then set-up and translate initial online meetings with buyers. Another option will be based on a similar work-flow concept, but, rather than being a time-limited project, will offer start-to-finish business development support to the member for the full fiscal year. We will also enable members to carry out online promotions and webinars. With all of our new programs, BC Wood aims to help members get new business in Japan and Korea, even if they physically cannot get to the market in the near future.
For more information on these new programs, please contact Jim Ivanoff (
ivanoff@bcwood.jp
).
USA Market
USA Program Update
A few comments, suggestions, and ideas...
For most of us, our day to day activities and the way we conduct business has changed

dramatically

. We too, have changed the way we approach market development and our lead generation activities.
By moving to a Zoom virtual platform ,our goal is to still directly connect you to key buyers and decision makers from across the Western United States. This is as close to the face-to-face introductions we can currently achieve, and that has proven successful for our Industry to grow market share in the US.
The good news is that US construction activity is still strong and our key group of influencers; architects, builders and distributors are all very busy, albeit like most of us, currently working from home. Our slate of virtual activities will help BC industry in "Building Connections" to the all important US market and help grow market share over the short and medium term. We have begun rolling out these activities, and please feel free to contact me at dfarley@bcwood.com to discuss how your company can become involved.
Upcoming Events
Please stay tuned for our listings of the 2020/21 program events.
If you have any questions, comments, suggestions, or feedback, feel free to email me at

kcrowe@bcwood.com

.

Kit Crowe
BC Wood