SUBSCRIBE

Follow us on Twitter



BC Wood staff wish you a safe and happy Halloween next week!
If you have not yet been featured in our Spotlight section and would like to be, please email me at
rmann@bcwood.com
or call 604-882-7100. You must be a value-added wood manufacturer in BC; however, you do not have to be a member of BC Wood, or any other association to participate - and it is free of charge!
If you are using Microsoft Outlook to view this email, you may not be able to see all of the images. In this case, you can view the webpage version of this email by clicking on the link at the top of this email "Having trouble viewing this email?
F
eel free to send me news stories that you think our readers would be interested in. You can email them to
rmann@bcwood.com
Industry News

You are Invited to Attend BC Wood's Annual Sector Advisory Meeting
s on Nov 2nd & 3rd
Randi Walker | rwalker@bcwood.com
Contribute your suggestions and ideas for BC Wood's upcoming program year!
We are preparing our programs for Canadian and International markets and once again request input and recommendations from industry to help us set the program activities for the upcoming fiscal year, April 1, 2018 - March 31, 2019.
Trade activities and events will be proposed to our federal and provincial funding partners, based on industries needs and interests. As usual, we must have a minimum number of industry members to participate in any trade event, whether they be in Canada, the US or off-shore markets. Your participation and feedback in these Sector Advisory Meetings will guide the funding proposals requests by country, and will help us determine where you feel your best opportunities for growth are in the world market. This is your chance to have a say in the cost-shared program offerings by BC Wood, supported by funding from Forestry Innovation Investment (provincial) and Natural Resources Canada (federal).



Engineered Wood Products, Remanufacturing, Log Home & Timber Frame, and Pre-built Housing Sectors:

Where:

BC Wood Office, Suite 200 - 9292 - 200th St.,
Langley, BC


When:

Friday, November 2nd, 12:00 Noon (lunch included)





Cabinet, Millwork & Furniture Sectors:

Where:

BC Wood Office, Suite 200 - 9292 - 200th St.,
Langley, BC


When:

Friday, November 3rd, 12:00 Noon (lunch included)


Please confirm by
Tuesday, October 31st, 4:00pm
by emailing
rwalker@bcwood.com
or calling 604-882-7100.
Please bring your ideas and suggestions to the meeting for discussion. BC Wood will present a list of Activities for review and whatever else you propose! All suggestions will be considered.
If you have any questions regarding participation, cost-share, BC Wood membership or program delivery, please don't hesitate to contact me direct at 604-882-7100.
Randi Walker
Director, Marketing and Communication
Industry News

3 month Marketing and Sales Boot Camp for Business Owners
Stay tuned for an innovative program designed for business owners who want a substantial - and rapid - boost in sales. It will be presented by Neil Godin, Canada's specialist in value-added wood products marketing and sales. The bootcamp will include a group meeting, webinars, and one-on-one coaching sessions. Registration will be limited to a maximum of 10 companies. To get on the list, please email rmann@bcwood.com or call Rumin at 604-882-7100
Industry News

Sales Training Workshop with Randy Hnatko in Kelowna on Nov 15!
Fundamentals of Selling Extended Workshop
This one-day workshop has been designed and tailored toward arming sales professionals with the techniques, knowledge and skills necessary to succeed in their environment, helping them to overcome any barriers they may encounter along the way.
Topics include:
Using DISC
Advanced Pain Techniques
Body Language and Bonding & Building Rapport with Prospects
Overcoming Call Reluctance and Making the Call
Advanced Questioning Techniques
Negative Reverse Selling
Trainwest Management & Consulting Inc. CEO & World-Renowned Sandler Trainer, Randy Hnatko, will teach proven strategies and tactics to navigate today's competitive sales climate. Attendees will walk away with tools and skills for real-world success that they can apply for immediate results Investment.
Location:
Delta Grand Okanagan Resort, Kelowna, BC
Date & Time: November 15, 2017
Cost: $95 per person, $85 per additional person from the same company (coffee and lunch is provided)
Industry News

Canadian Forest Service Survey
The Canadian Forest Service in collaboration with the BC Wood Specialties Group survey is conducting a survey to better understand the secondary wood manufacturing sector's challenges and contributions. Participation will contribute to an accurate information base on the structure, performance, and needs of the secondary manufacturing sector. Also, it will assist decision-making on timber supply and access, and investments in marketing, technology transfer, product development, and worker training.
We ask for detailed information on production, employment, wood use, markets, marketing, and constraints to expansion. This information is being collected for the 2016 production year. Our past studies have quantified the sector's importance in producing jobs and value per unit of fibre used and allow us to analyse sector trends since 1990.
Trends in British Columbia secondary manufacturing
If you wish, you can request an electronic fillable survey by contacting us by email at
nrcan.bcsurvey@canada.ca
. The information collected in the survey will remain strictly confidential and no individual firm information will be shared or reported on.
Industry News

BC Local Governments Recognized For Leadership In Wood Design And Building At 2017 Union Of BC Municipalities Convention
Six local governments were recognized at the Union of BC Municipalities (UBCM) Convention today in

Vancouver

for their leadership in the use of wood, both architecturally and structurally in their community projects. Wood

WORKS!

BC Community Recognition Awards are presented annually to communities that have been exemplary advocates for building with wood. This may be demonstrated through the specification of wood in a community project and/or through visionary initiatives that work toward building a community culture of wood.
Industry News
The 14th annual Global Buyers Mission™ (GBM) and WoodTALKS took place in Whistler, September 7th to 9th, 2017. Over 850 delegates from around the world came together to participate in this three-day, invitation only networking/tradeshow event. The GBM brings together qualified international buyers of wood products, with Canadian manufacturers of that include finished materials, building supplies and remanufacturing products. In conjunction with the GBM, WoodTALKS is full of opportunities for architects, designers, contractors, developers, public officials and other wood products specifiers to earn Learning Units, see first-hand what is new in BC's wood products industry, network and catch up with colleagues.
Industry News
From Forest to Port: Linking Canada's Forest Products to the World
The Port of Prince Rupert connects industries across Canada with international markets. Watch how we work with BC's forest companies and communities to provide economic benefits to thousands of Canadians.
Industry News

Coast Fraser Enterprises Ltd. Ranks No. 213 on the 2017 PROFIT 500
Canadian Business and PROFIT today ranked Coast Fraser Enterprises Ltd. No. 213 on the 29th annual PROFIT 500, the definitive ranking of Canada's Fastest-Growing Companies. Published in the October issue of Maclean's magazine and at CanadianBusiness.com, the PROFIT 500 ranks Canadian businesses by their five-year revenue growth.
Coast Fraser Enterprises Ltd. made the 2017 PROFIT 500 list with a five-year revenue growth of 300%.
"It is never easy to earn a spot on the PROFIT 500, but this year's applicant pool was the most competitive yet," says Deborah Aarts, PROFIT 500 program manager. "This year's winners demonstrate the resilience, innovation and sheer management smarts it takes to build a thriving business today. Canada-and the world-needs more entrepreneurial success stories like these."
Industry News
UBC - Online Managements Skill Training Courses Starting in November
UBC - Centre for Advanced Wood Processing (CAWP) will be offering two "online" courses; Quality Management & Control (6 weeks), and Production Planning (8 weeks) courses starting November 6, 2017.
These wood products industry specific courses are designed for owners, manager, supervisors or management tracked employees. These are not academic courses and the skills learned can be applied immediately to the work place. Each part time course is led by a tutor with extensive industry experience.
For more information on the courses, please click on the following link:
Management Skill Training
or call Jason Chiu at 604 822-0082.
Industry News
HPO Group A Credits Approved!!
"Holzbau 2017" Timber Building Technical Tour and Conference -
Austria and Germany
HPO CPD Credits (17 Group A)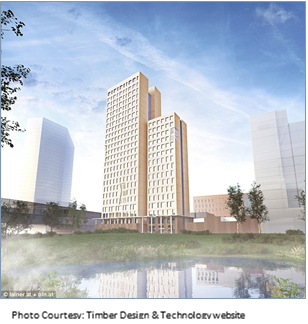 Date:
December 3rd - 9th, 2017
Locations: Austria and Germany
The Centre for Advanced Wood Processing (CAWP) at the University of British Columbia (UBC) in collaboration with the University of Northern British Columbia (UNBC) is pleased to announce that they will lead a technical tour to Austria in December 2017. The tour will start in Vienna with a visit to the construction site of the world's next tallest wood building, the 24 story Ho Ho Tower, as well as other significant sites in Aspern Seestadt, one of the largest city development projects in Europe. The next three days will be spent travelling through Austria visiting manufacturers of prefabricated energy efficient homes, modular building systems fabricators, and innovative mass-timber components manufacturers. The tour will culminating at the 23rd Holzbau Forum, the world's largest international conference on wood building and design, in Garmisch Partenkirchen
(Holzbau Conference Program)
.
The aim of the tour is to give participants the chance to see modern timber structures, state-of-the-art prefabricated home and modular home manufacturing facilities, as well as innovative mass-timber component manufacturers. These products are important in modern timber construction, demonstrating innovative use of advanced energy efficient materials, and mass-timber products for single family, multi-family, and non-residential construction
AIBC core learning credits (30 credits)
HPO CPD credits (17 Group A)
More information on the tour and itinerary can be found on the following link:
Holzbau Information
Industry News
UBC - Part-Time Online Industrial Wood Finishing Certificate Course
January 2 to April 7, 2018
North America's most comprehensive wood finishing certificate program which includes p

art-time online training program with a one week hands-on practical session.
The certificate program provides participants with a broad understanding of the field of wood finishing. It's designed for individuals who have some general experience in wood finishing and would like to expand their knowledge. Once completed, learners will have knowledge and experience to do the following:
Understand why finish is applied to wood and how wood properties affect finishing

To be able to identify the best finishing system based on the end use

Trouble-shoot wood finishing problems

Design a safe and efficient finishing facility
This course will provide you with the knowledge and tools to start a finishing business or to improve an existing one.
Starts January 2 to April 7, 2018
One week intensive practical - April 2-6, 2018
Space is Limited, Register Now!
Tel: 604 822-0082
BC Wood is working with Live Edge Design in Duncan, BC on a special event scheduled for December 1st, The One Tree Exhibit. This is the second of what may become a series of One Tree events. Two years ago, our initial session featured a 100 year old Broad Leaf Maple which was salvaged from a residence on Vancouver Island. Over 40 artisans each produced a unique product from this one tree.
This year, the focus is on a single Walnut tree salvaged from another residence on Vancouver Island. Once again, different artisans are using various parts of this one tree to create and produce furniture, cabinetry, sculptures and artwork.
The OneTree Exhibit event will be held at the Robert Bateman Centre in Victoria from November 16th to January 31st. Our special event, with interior designers and architects invited, will be held Friday, December 1st.. As with all BC Wood events for specifier community, this one has received approval for educational credits. We anticipate 40 - 50 to attend.
So should you wish additional information on any of the foregoing, please contact me at
rmanion@bcwood.com
or call me at the office: (604) 882-7100.
The Wood Solutions Conference

- Nov 14, 2017
The Wood Solutions Conference
is dedicated to design and construction with wood products and systems, including mass timber. This one-day educational event will showcase wood uses in commercial, institutional, industrial and multi-unit residential construction through specifically designed seminar streams, new and current topics and an interactive trade show. A keynote lunchtime speaker and an evening networking reception provide exciting networking opportunities with industry leaders and peers.
Date:
Tuesday, November 14, 2017 (one-day)
Location:
Vancouver Convention Centre EAST, 999 Canada Place
For more information and to register to attend the conference, go to
www.woodworks.ca/bc
A few comments, suggestions, and ideas...
We are well into the fall and winter trade event schedule for the US program. We have some interesting events coming up that attract a diverse group of potential customers.
As discussed in the last Wood Connections, the
International Builders Show (IBS 2018)
takes place in Orlando, Florida from January 9-11. This event will draw an estimated 115,000 builders, architects and specifiers from across North America, Europe, and the Caribbean. It is the largest construction event of its kind and as such, has the biggest reach in terms of sheer numbers.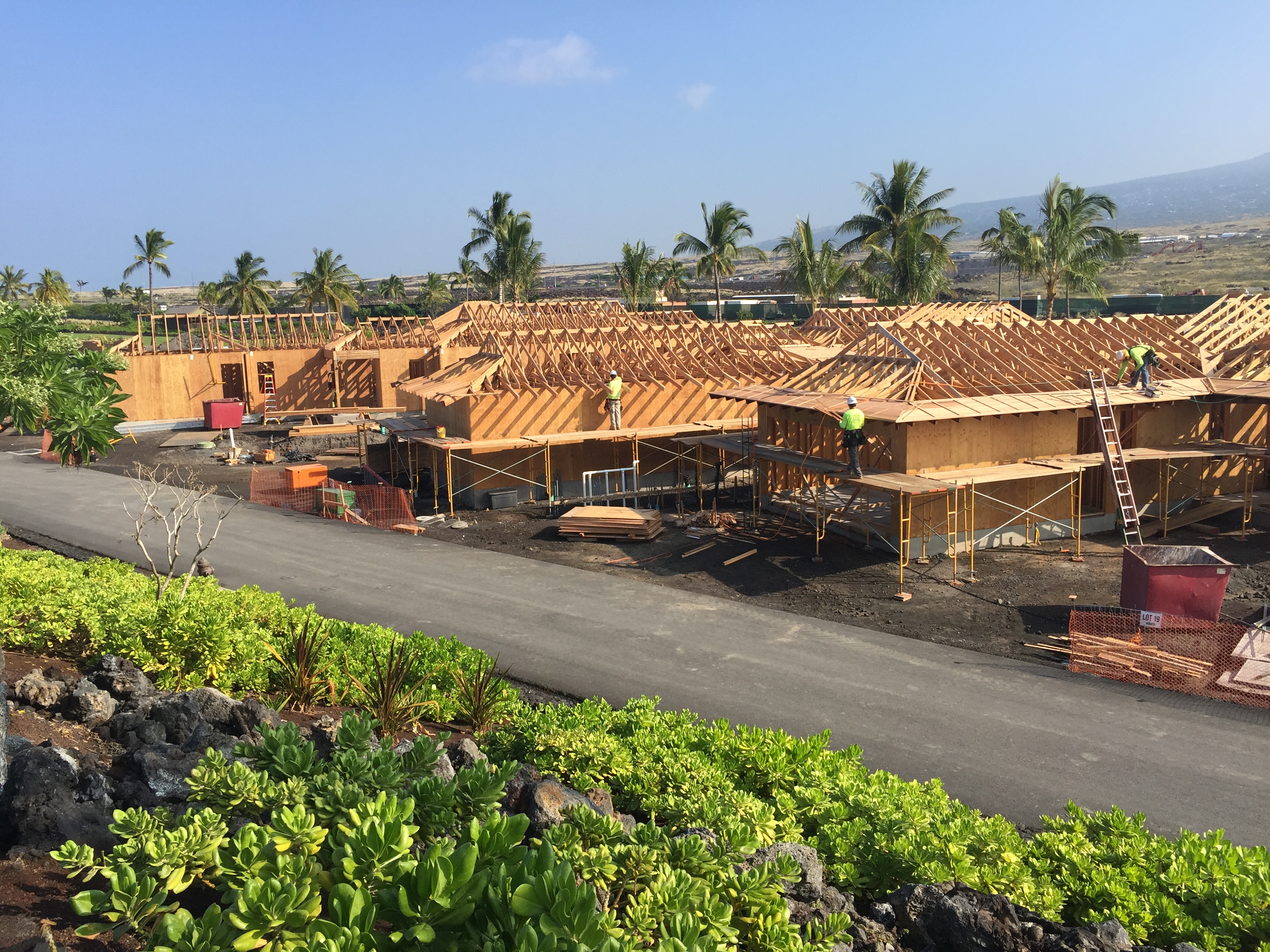 On the other end of the spectrum is the
Building Industry Association of Hawaii (BIA Hawaii 2018)
trade event from January 25-28 in Honolulu, Hawaii. This small regional show draws 7500 attendees and is an important event for the isolated State of Hawaii. At BIA, exhibitors meet with not only builders and architects, but also with the average Joe as the show is open to both the trade and general public. BC Wood adds further value to the BIA Hawaii by adding a trade mission component to the event where we meet with a select group of builders, architects, and designers on the outer islands. The mission component has been very successful in connecting BC Industry to key decision makers from the State of Hawaii.
If you want a huge "shotgun" style of marketing for your company, then IBS is the best event. On the other hand, if you want a focused "rifle approach", then BIA Hawaii is worth considering. Either way, both of these events should be on your radar.
BC Wood Mexico Trade Mission & Trade Show - January 14th - 20th, 2018
BC Wood is inviting members to join us in our January 2018 trade mission to Mexico for one-on-one meetings and trade show participation in Mexico City, and one-on-one meetings in Guadalajara or Monterrey.
After 23 years of evolution, Magna Expo Mueblera Industrial is the leading trade fair in Mexico for wood processing, woodworking and furniture manufacturing. The four day event takes place at Centro Citibanamex, the largest exhibition centre in Mexico City. This event is combined with Magna Expo Mobiliaro which is the leading trade fair for furnishings, decoration, appliances and flooring. The majority of the 8000 visitors attending Magna Expo Mueblera will be industry professionals, while the Mobiliaro side will attract some public.
www.hfmexico.mx
Schedule:
Sunday January 14th: Travel to Mexico

Monday January 15th: Meetings in Guadalajara or Monterrey

Tuesday January 16th: Meetings in Guadalajara or Monterrey

Wednesday January 17th: Magna Expo Mueblera Industrial & Meetings in Mexico City

Thursday January 18th to Saturday January 20th: Magna Expo Mueblera Industrial & Meetings in Mexico City

Saturday January 20th: Travel home

Optional:

January 19th-20th Trade Commissioner Service and COMACO are organizing with the College of Architects a two day seminar in Puerto Vallarta on Wood Construction. BC Wood members who are interested in the architectural audience and the Puerto Vallarta region can make a presentation at the seminar and meet the attending architects.
For more information:
Korea Market Update

BC Wood will be organizing a pavilion for members at the next Housing Brand Fair from January 18th to 21st at the very convenient COEX Exhibition Facility in Seoul's Gangnam district. The show's strong promotional backing and central location attracts most of the major players in Korea's wood and construction industries. A wide range of products are covered at the show including lumber, millwork, kitchens, furniture, and house packages. Therefore, this show is ideal for a large cross-section of BC Wood members interested in targeting professionals in the Korean construction industry.
On behalf of BC Wood members interested in attending the show, BC Wood's Korean Representative, Mr. JC Lee, has been negotiating with the
show
organizers
to cover some of our members' travel costs for the show.
For more information on this and the show, please contact Jim Ivanoff at ivanoff@bcwood.jp.
BUILDEX Vancouver - Feb 14 & 15, 2018

BUILDEX Vancouver is Western Canada's largest tradeshow and conference for the construction, renovation, architecture, interior design, and property management industries. With over 600 exhibits and more than 80 educational seminars, BUILDEX attracts over 14,000 attendees annually.
Join the BC Wood Pavilion. More details will be advised soon.

For more information, please contact Ken Hori at 604-882-7100 or
khori@bcwood.com
.
Japan Market Update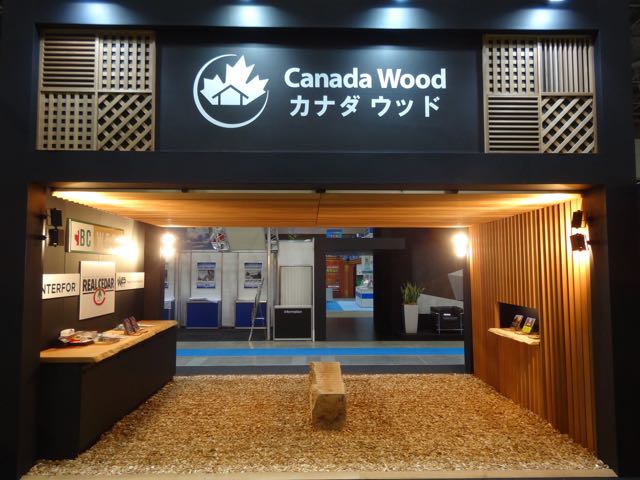 BC Wood will once again be coordinating the Canadian Pavilion at the Nikkei Architectural and Construction Materials Show at Tokyo's Big Sight from March 6th through 9th, 2018. The Nikkei Show is already sold-out, but with BC Wood's longstanding participation in the show, we have been able to secure a pavilion in a prime location on behalf of our members.
The Nikkei Show is the largest show of its kind in Japan and sees over 250,000 industry professionals over the show's four days. The show attracts a great number of architects, but is also well attended by importers, distributors, and both residential and commercial builders. Therefore, the show is a good fit for producers of cabinetry, millwork, house packages including log and timberframe, as well as lumber and reman products.
Spring Cottage Life Show, Toronto -

Mar 23-25, 2018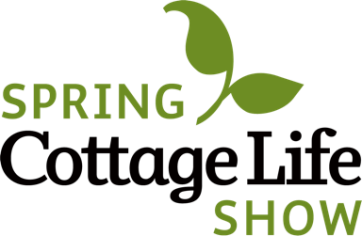 The Spring Cottage Life Show attracts 37,000 visitors and 86% of the attendees own a cottage. These hard-core cottagers arrive at the show with a plan to upgrade, improve, build new, or to buy property, boats, furniture, and accessories. Over 525 exhibitors come together for one great weekend to celebrate and prepare for all things cottage related. Exhibitors include boats, docks, builders, contractors, innovative building products, green solutions, décor, arts and crafts, food and entertainment, and water toys.
BC Wood will be booking 6 booth spaces. For more information and to reserve your space, please contact Ken Hori at 604-882-7100 or
khori@bcwood.com
China Market Update

Once again, BC Wood will be exhibiting at Interzum Guangzhou from March 28th to 31st to give members the opportunity to build and expand their businesses in the large Chinese market. This annual event covers every facet of wood furniture and building products manufacturing including both machinery and raw materials. It is said to be the largest woodworking show in Asia. Over 1,100 manufacturers and suppliers are expected to occupy the 130,000-square meter venue with 60,000 visitors expected.
Interzum has been attracting pavilions from Germany, the US, Italy, Turkey, Spain, Sweden, etc over the past ten years covering a wide variety of both softwood and hardwood species. Due to the show's importance to the Chinese woodworking industry, buyers/ importers of all types of wood products visit. Therefore, this show will be of interest to members supplying a wide variety of softwood & hardwood lumber including for uses such as remanufacturing, concrete forming, as well as wood construction.
Marketplace
---
In this se

ction, you can post for free anything from job listings (for employees looking f

or work, and employers looking for new staff), to machinery for sale/wanted, to a request for a particular type of wood or service.

If you would like to include a posting in our Marketplace section, please email me at rmann@bcwood.com

or call 604-882-7100 and ask for Rumin.
Upcoming Events
November 14, 2017: Wood Solutions Conference, Vancouver, Canada
January 2018: BIA Hawaii, Honolulu, USA
January 2018: Housing Brand Fair, Seoul, Korea
January 9-11, 2018: International Builders Show, Orlando, USA
January 14-20, 2018: Expo CIHAC, Mexico City, Mexico
February 14-15, 2018: Buildex Vancouver, Canada
March 2018: Nikkei Architectural & Construction Materials Show, Tokyo, Japan
March 23-25, 2018: Spring Cottage Life Show, Mississauga, Canada
March 28-31, 2018: Interzum Guangzhou, China

For a list of all trade and industry events, please visit

Rumin Mann
BC Wood