SUBSCRIBE

Keep up-to-date
with BC Wood




If you have not yet been featured in our Spotlight section and would like to be, please email me at kcrowe@bcwood.com
or call 604-882-7100. You must be a value-added wood manufacturer in BC; however, you do not have to be a member of BC Wood, or any other association to participate - and it is free of charge!
If you are using Microsoft Outlook to view this email, you may not be able to see all of the images. In this case, you can view the webpage version of this email by clicking on the link at the top of this email "Having trouble viewing this email?
F
eel free to send me news stories that you think our readers would be interested in. You can email them to kcrowe@bcwood.com.
September 6th, 800 buyers, sellers and specifiers of value-added wood products gathered in Whistler for the Global Buyers Mission (GBM), Canada's largest show of its kind. And on day one, WoodTALKS-a wood design and construction education event held in conjunction with the GBM-was front and centre.
First to the podium was architect Bo Helliwell of Blue Sky Architecture, renowned for his distinctive and stunning West Coast timber architecture. Helliwell spoke of the principles that inform his firm's design approach and that are integrated into every project they undertake. This includes a focus on the building site for early guidance, optimizing natural light, staying organic with shapes, providing structure and shelter space, celebrating local weather, using natural materials and colour, ensuring craftsmanship, using natural energy and seizing opportunities where they arise. In addition to his generous use of Western Red Cedar and Douglas-fir, Helliwell spoke of the importance of contractor familiarity with timber design.
Six-Storey Wood Condo Builders Fuelling Prefab Use In B.C.
Six-storey wood buildings are fuelling the growth of prefabricated wood components and one B.C. company is riding the crest with a 21 per cent upswing in annual volume.
Pro-Fit Structures (2007) is planning a new manufacturing plant that will increase its daily volume to 150 per cent, with 2,500 linear feet - almost the length of eight city blocks.
"We are cherry-picking jobs right now," said James Dowdeswell, president and owner of Pro-Fit Structures, as the current plant attempts to pace surging demand for wall units from the wood multi-unit residential buildings (MURBS) sector until the new plant opens in early summer 2019.
Strategic Customer Care - October 15, 2018
Is there a greater challenge within any business than working on the
frontlines of an organization and dealing one-on-one with customers daily? This one-day workshop breaks down these challenges, providing you with in-depth techniques to ensure an exceptional customer experience for your clients.
BC Wood is working with T
rainwest Management & Consulting Inc. CEO & World-Renowned Sandler Trainer,
Randy Hnatko
, who will teach proven strategies and tactics for today's competitive sales climate. Attendees will walk away with tools and skills for real-world success that they can apply for immediate results.
Topics covered:
Effective Communication
Understanding Customers
Questioning Techniques
Up-Selling & Cross-Selling
Telephone & Email Communication
Dealing With Difficult People
Client Development Through Sales
When: October 15, 2018
Time: 8:30 am - 4:30 pm
Where: KPMG Building - 3rd floor, 8506 200 Street, Langley
Cost:
$110 per person;
$95 per each additional person from the same company (light breakfast & luncheon included)
Understanding fire design: applications
Date: Tuesday, October 16, 2018
Time
: 8:00 am - 5:00 pm
Location
: Surrey Fire Department Training Facility, 14923 64 Avenue, Surrey, BC, V3S 1X8
Registration
:
CLICK HERE TO REGISTER
Description: This educational, entertaining and interactive one-day event will include formal classroom lectures and roll-up-your-sleeves interactive sessions. The day will conclude with a live burn of several demonstration boxes that will be built to code and will include a Course of Construction mass timber box along with a mass timber combustible vs a steel stud non-combustible box.
PROUD SPONSORS:

Robot Made: Large-Scale Robotic Timber Fabrication in Architecture
Part I & Part II - Regular: $595
Contact: Jorn Dettmer,
Oliver David Krieg, Director of Technology at LWPAC, David Correa, Assistant Professor at the University of Waterloo, and AnnaLisa Meyboom, Associate Professor at UBC will hold a workshop on robotic fabrication at the
Centre for Advanced Wood Processing of the University of British Columbia, Vancouver.
Using a state of the art seven axis industrial robot configuration, the workshop will guide participants through the unique technical and conceptual foundations that underpin robotic milling in wood through the development of a full-scale fabrication project.
The Workshop: The workshop is structured as a one full-day intensive in class session on Saturday with robot orientation, followed by a parametric design and fabrication session on Sunday and then hands-on fabrication session the following three days. Participants can opt for the full program or the shortened program.

Part I: Robotic Fabrication Seminar and Robot Training (October 13, 2018) (one-day program) - AIBC = 7 LUs
T
he one-day training session will cover an overview of state-of-the-art robotic fabrication in timber, introduction to the computational design tools used during the workshop, and introduction to robot operation.
Part II: Fabrication / Prototyping (October 14 - 17, 2018) (five-day program) - AIBC = 21 LUs
Participants will directly engage in the design and fabrication process by starting with a base geometry during the design phase, generating a buildable structure using computational design tools in feedback to the machine's constraints. Participants will take control of the robot and assist in the prefabrication of an architectural prototype made from large timber elements. The prototype will then be assembled and set up on campus.
UBC - Online Certificate in Industrial Wood Finishing
A Unique Industry Training Program
Part-time online training program with a one-week hands-on practical session - t
his is North America's most comprehensive wood finishing certificate program.
The certificate program provides participants with a broad understanding of the field of wood finishing. It's designed for individuals who have some general experience in wood finishing and would like to expand their knowledge.
Once completed, learners will have the knowledge and experience to do the following:
Understand why finish is applied to wood and how wood properties affect finishing
To be able to identify the best finishing system based on the end use
Trouble-shoot wood finishing problems
Design a safe and efficient finishing facility
This course will provide you with the knowledge and tools to start a finishing business or to improve an existing one.
Starts January 7, 2019 - April 5, 2019
One week intensive practical - April 1-5, 2019
Space is Limited, Register Now!
Tel: 604 822-0082
"Holzbau 2018" Prefabrication and Timber Construction Technical Tour and Conference - Germany
December 2nd - 9th, 2018
AIBC Credits (

30 core and 3 non-core LU's

)
HPO CPD Credits (total TBC)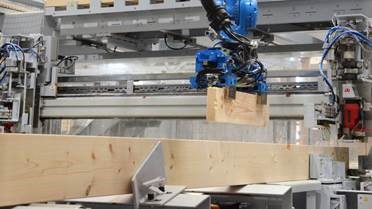 The Centre for Advanced Wood Processing (CAWP) at the University of British Columbia (UBC), in collaboration with the University of Northern British Columbia (UNBC), is pleased to announce that we will lead a technical tour to Germany in December 2018. The tour commences on Sunday, December 2 in Frankfurt where we will spend three days travelling through Germany to visit manufacturers of prefabricated energy efficient homes, innovative mass-timber components manufacturers, and a state-of-the-art machine fabricator for the prefabricated building industry. The tour will culminate at the 24th International Holzbau Forum, the world's largest international conference on wood building and design, in Garmisch Partenkirchen (Holzbau Conference Program)

.

Following the conference, the tour group will travel to Munich to visit Bavaria's largest prefab homes exhibition - AT Bauzentrum Poing.
AIBC core learning credits available for this tour (30 + 3 non-core)
HPO CPD credits (total TBC)
More information on the tour and itinerary can be found on the following link
Holzbau Information
If you have not yet responded, there is still time to participate in the Canadian Forest Service Survey.
The Canadian Forest Service in Victoria, in collaboration with the BC Wood Specialties Group, is conducting an important survey to better understand BC's value-added wood products sector's challenges and contributions. Your participation will add to an accurate information base on the structure, performance, and needs of the secondary manufacturing sector. The survey results will also assist decision-making on timber supply and access, and investments in marketing, technology transfer, product development, and worker training.
We are looking for additional responses from the secondary wood manufacturing sector, particularly from the furniture and log and timber frame home manufacturers, to ensure the survey results are as robust as possible. The survey asks for information on production, employment, wood use, markets, marketing, and constraints to expansion. Our past studies have quantified the sector's importance in producing jobs and value per unit of fibre used and allowed us to analyse sector trends since 1990.
Trends in British Columbia secondary manufacturing:
| | | | | | | |
| --- | --- | --- | --- | --- | --- | --- |
| | 1990 | 1994 | 1997 | 1999 | 2006 | 2012 |
| Firms | 565 | 525 | 683 | 703 | 660 | 547 |
| Sales ($ billions) | 1.54 | 1.93 | 2.69 | 2.9 | 3.15 | 2.8 |
| Employment | 11,660 | 14,010 | 14,457 | 14,410 | 14,800 | 12,417 |
I would be grateful if you could take a few minutes to complete the survey. Your efforts will add immensely to our understanding of BC's value-added wood products sector.
An electronic version of the survey is available by contacting the Canadian Forest Service by email at
nrcan.bcsurvey@canada.ca
. The information collected in the survey will remain strictly confidential and no individual firm information will be shared or reported on.
Canadian Export Development Inc., in co-operation with the High Commission of Canada in Barbados, (responsible for
Antigua and Barbuda
,
Dominica
,
Grenada
,
Saint Kitts and Nevis
,
Saint Lucia
,
St. Vincent and the Grenadines
,
Anguilla
,
British Virgin Islands
,
Montserrat
Guadeloupe
,
Martinique
, and Sint Maarten)invites you to participate in a Canadian Solo Canadian Construction and Building Products Showcase in Bridgetown, Barbados March 11-12, 2019.
Canadian companies will display their products and/or services under one umbrella as they pursue business opportunities in the Caribbean markets. The High Commission of Canada will invite the key decision-makers, to visit the showcase. This is an excellent opportunity to introduce your company to important emerging markets and develop new business relationships with Caribbean partners.
There will be a value-added business program around the event to ensure the success of Canadian companies. The final program will be tailored to meet your needs and will include the following services; market information, guest speakers, one-on-one meetings, hospitality event with potential clients, and construction site-tours.
Overall opportunities for Canadian building products exports exist for the provision of niche technologically innovative high-grade building products and materials. Some of the products in demand include insulation materials, energy-efficient and environmentally friendly building products, wood-based building products and Do-It-Yourself home improvement components. The Caribbean is also an ideal place for Canadian companies to do business due to the similarities in Canadian and local business practices. These factors also make Barbados an excellent vantage point from which to expand sales to the Caribbean region. Invitations to visit the Canadian Showcase will also be sent to the neighboring Eastern Caribbean Islands.
Spotlight
Spotlight: Sticks and Stones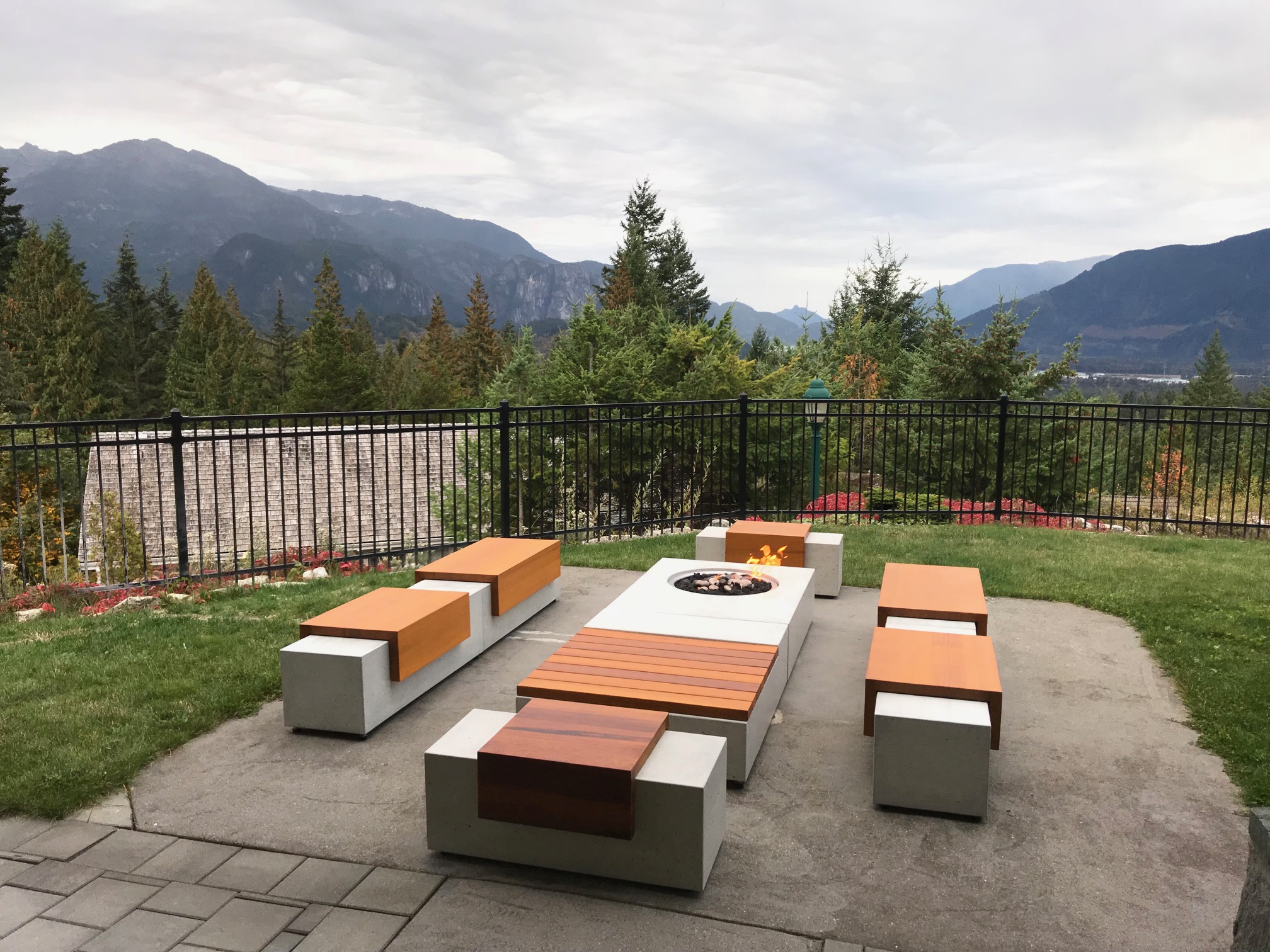 Sticks and Stones are a custom, contemporary concrete and wood furniture manufacturer based in Squamish, BC. Over the years, Sticks and Stones have established a reputation for producing innovative, unique, and high-quality designs, by integrating a combination of wood and concrete. The company's distinctive production is in part due to their strong belief in local sourcing of talent and materials, which are predominantly drawn from British Columbia. Their products span from signature firepits and outdoor living products, to wine cellars.
In January, Sticks and Stones began a new chapter under the direction of Ciaran Donnelly. Donnelly, recently hailing from Ireland, has a background in civil engineering and spent years operating companies in the concrete industry. Upon moving to Canada, Donnelly had no intention of acquiring a business; however, after having purchased a table from the previous owner, an opportunity for involvement presented itself. Upon conducting more in-depth research, Donnelly realized that Sticks and Stones is a company that has excellent potential for growth, in part due to their profound commitment to using local sourced materials, as well as their one-of-a-kind designs. Donnelly also cited that the operations backdrop of the picturesque Squamish, BC, did not hurt his assessment.
Donnelly appreciates that Sticks and Stones' competitive advantage is their unrelenting motivation to innovate and create unique products. The organization has backed up their proclamation for improvement by investing in workshop facilities and production techniques. They have also recently fortified their technical abilities with the investment in Fusion 360, a 3D software tool that streamlines the entire product development process. If you would like to see a variety of Sticks and Stones' innovative products for yourself, you can do so in their showroom located in downtown Squamish, and open to the public Mo
nday through Friday.

Trade Show Social Media Checklist
Chad Erickson | Skyline Trade Show Tips
Effective social media marketing means taking the proper steps before, during, and after the show. To ensure you cross everything off your social to-do list, refer to the following checklist:
Create a calendar for event marketing.
Work with your designer to conceptualize any infographics, Twitter cards, Pinterest Pins, social display ads or other visuals for your campaign.
Add your event to your email signature.
Create an event page on LinkedIn, Facebook, and/or Eventbrite, as well as on your own website.
USA Market Update
A few comments, suggestions, and ideas...
Lots of news coming out our neighbor to the South with the continued Softwood Lumber dispute, the new NAFTA 2.0 agreement and the drama surrounding the Supreme Court nominee Brett Kavanaugh. One thing that the Americans can never be accused of is being boring! On that note, I thought it would be interesting to take a more mellow approach and look at a couple of key markets in California to see how the residential and light commercial construction sector is doing.
Lake Tahoe; Lake Tahoe is a resort market that straddles the states of California and Nevada high up in the Sierra Nevada mountains. It is home to world class skiing, golfing, boating and other resort activities. Best of all, it's a short 2.5-hour drive from the population centers of San Francisco and Silicon Valley. It is home to a booming economy in the high-end residential and vacation home sector. In speaking with builders in this market, they continue to be extremely busy as they have been so for the last 3 to 4 years. Many are waiting for a slowdown so that they can "catch their breath", but it hasn't happened yet. The top residential developments in the Tahoe market include, Martis Camp, Lahontan, Schaffer's Mill and Incline Village.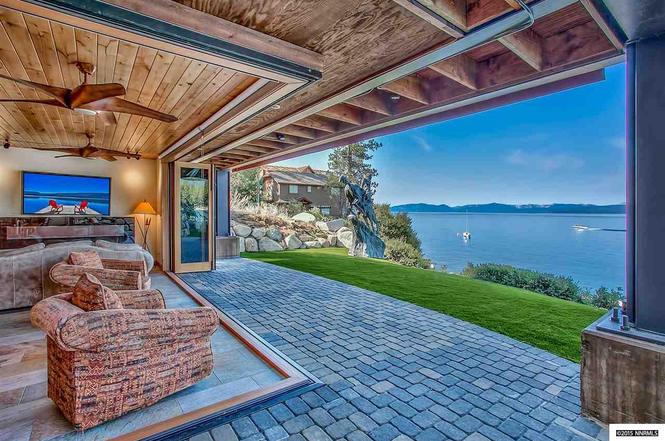 The market is driven by the strength in the tech industry as Tahoe is viewed as a great place to own vacation property for people in this sector. It's also a great market for BC Industry due to its close geographic proximity. Also, with the popularity of the "Modern Mountain" Design aesthetic, wood is a prominent feature in both the structural and appearance applications. There is a number of influencers in the Tahoe market including key builders, architects, and distributors. For a list of these companies please feel free to contact me at
dfarley@bcwood.com
.
In the next Wood Connections, we will give a review of opportunities a little further south down the I-80 corridor, with a review for the Napa/ Sonoma and St Helena markets. A hint would be that there is a lot more to this market than just great wine.
Japan Market Update
Japan Home & Building Show 2018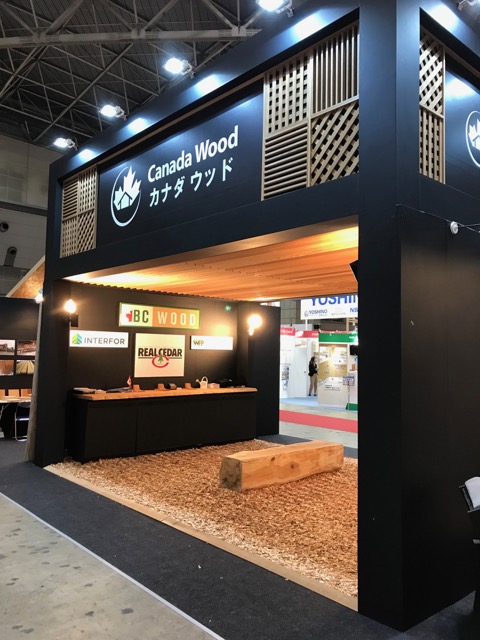 BC Wood is once again organizing the Canadian Pavilion at the Japan Home & Building Show on behalf of the wood industry. This show is held at Tokyo Big Sight and this year it will run from November 20th to 22nd. We are expecting to have the largest Canadian pavilion at the show in over 10 years. This is still the best show for companies looking to enter the Japanese market.
For the past few years, the organizers of the Japan Home Show have been targeting the hospitality industry with a new zone for interior fixtures. This is of course because of the rush to build and refurbish hotels and resorts to accommodate the growing number of inbound travelers. Last year almost 30 million people visited Japan and this number is expected to grow to 40 million annual visitors by the 2020 Tokyo Olympics, so there is a great need to expand Japan
'
s tourism infrastructure.
Those interested in learning more about the show should contact Jim Ivanoff at ivanoff@bcwood.jp.
Marketplace



I

n this se

ction, you can post for free anything from job listings (for employees looking f

or work, and employers looking for new staff), to machinery for sale/wanted, to a request for a particular type of wood or service.


If you would like to include a posting in our Marketplace section, please email me at rmann@bcwood.com

or call 604-882-7100 and ask for Rumin.
Upcoming Events

October 10 - 12, 2018: Osaka Living and Design Show, Osaka, Japan

October 11 - 14, 2018: Bond Custom Home, Palm Beach, USA

November 6, 2018: Wood Solutions Conference, Vancouver, BC

November 20 - 22, 2018: Japan Home and Building Show, Tokyo, Japan



January 14 - 19, 2019:

BAU, Munich, Germany

February 13 -14, 2019: Buildex, Vancouver, BC

February 14 -17, 2019: Housing Brand Fair, Seoul, South Korea

February 19 - 21, 2019: International Building Show (IBS), Las Vegas, USA



February 19 - 22, 2019:

Hotel-Res Expo, Tokyo, Japan





For a list of all trade and industry events, please visit
If you have any questions, comments, suggestions, or feedback, feel free to email me at

kcrowe@bcwood.com

.

Kit Crowe
BC Wood