SUBSCRIBE

Follow us on Twitter



Missed previous Wood Connections issues?
Our archive gives you access to any issue at any time.


If you have not yet been featured in our Spotlight section and would like to be, please email me at
rmann@bcwood.com
or call 604-882-7100. You must be a value-added wood manufacturer in BC; however, you do not have to be a member of BC Wood, or any other association to participate - and it is free of charge!
If you are using Microsoft Outlook to view this email, you may not be able to see all of the images. In this case, you can view the webpage version of this email by clicking on the link at the top of this email "Having trouble viewing this email?
F
eel free to send me news stories that you think our readers would be interested in. You can email them to
rmann@bcwood.com
Industry News
BC Wood's Fall and Winter Market Development Programs Gear Up!
Brian Hawrysh |
bhawrysh@bcwood.com
With the GBM almost behind us, BC Wood's fall/winter market development programs begin to gear up. The next four months are always BC Wood's busiest time for trade shows. This year is no different with six different trade show programs late September through January. The fall and early winter schedule includes the following events;
| | | |
| --- | --- | --- |
| | | |
| | | |
| | | |
| International Builders Show | | |
| | | |
| | | |
These trade shows are an opportunity for BC companies to get their products and services in front of potential customers from all over North America and Asia. Cost saving and just as importantly in-market support are available to BC companies. For more information regarding these events and those schedule for February through March, 2018 see "Trade Events" under the "Programs and Services" icon on BC Wood's website at www.bcwood.com or contact me directly at bhawrysh@bcwood.com.
Industry News

Sales Training Workshop with Randy Hnatko in Kelowna on Nov 15!
Fundamentals of Selling Extended Workshop
This one-day workshop has been designed and tailored toward arming sales professionals with the techniques, knowledge and skills necessary to succeed in their environment, helping them to overcome any barriers they may encounter along the way.
Topics include:
Using DISC
Advanced Pain Techniques
Body Language and Bonding & Building Rapport with Prospects
Overcoming Call Reluctance and Making the Call
Advanced Questioning Techniques
Negative Reverse Selling
Trainwest Management & Consulting Inc. CEO & World-Renowned Sandler Trainer, Randy Hnatko, will teach proven strategies and tactics to navigate today's competitive sales climate. Attendees will walk away with tools and skills for real-world success that they can apply for immediate results Investment.
Location:
Delta Grand Okanagan Resort, Kelowna, BC
Date & Time: November 15, 2017
Cost: $95 per person, $85 per additional person from the same company (coffee and lunch is provided)
Research, Promotional Material, and Educational Resources
FII has developed a variety of research, promotional materials and educational resources. All of the content produced is designed to strengthen the B.C. forest sector, which can be found here at bcfii.ca.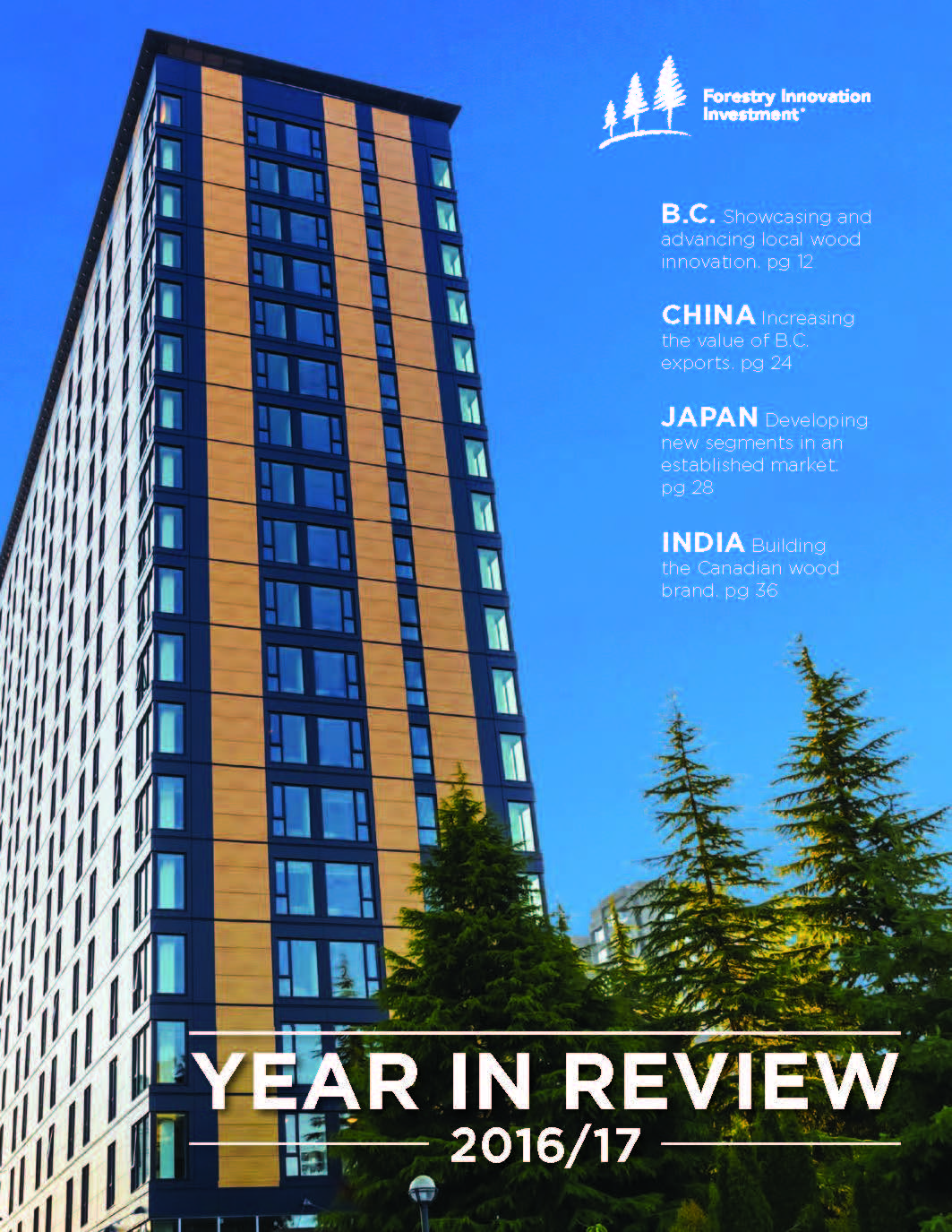 Industry News
"Holzbau 2017" Timber Building Technical Tour and Conference -
Austria and Germany
23rd Holzbau Forum 3 Day Program Announced!
Registration ends:
Friday, October 20th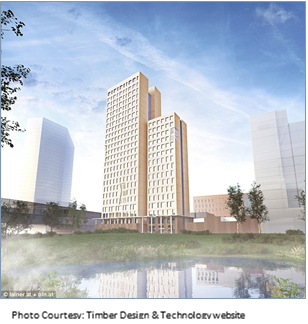 Date:
December 2nd -9th, 2017
Locations: Austria and Germany
CAWP is pleased to announce that it will lead a technical tour for architect, builders, manufacturers, public sector officials, and policy makers interested in advanced timber construction, energy efficient pre-fabricated manufacturing, and building component manufacturing.
The tour will start on Saturday, December 2nd and end on Saturday, December 9th, including three days at the International Holzbau Forum in Garmisch, Germany.
The group size will be limited to 20 people. More information, click here: Tour Information
or contact:
Jason

604 822-0082

or

Jorn

604 822-6131
Industry News
Largest-ever Global Buyers Mission attracts 380 buyers from 18 countries
Kelly McCloskey
Tim Sheldan, Deputy Minister (Forests and Lands) opened the 14th annual Global Buyers Mission to a standing room crowd of more than 800 delegates, the largest ever. Mr. Sheldan welcomed more than 380 international buyers from 18 countries, emphasizing the importance of the event, their attendance and the business being done.
The multi-day trade event also involved more than 300 wood manufacturers as well as dozens of government and industry stakeholders. On behalf of industry, Rob Mitchell, BC Wood's Chairman, thanked Mr. Sheldan, his government and the federal government for their support for the GBM while also emphasizing the importance of the recently created Wood Secretariat. The Wood Secretariat will focus on the key factors that affect the value-added sector's competitiveness, including market access, fiber procurement, innovation, skills training and market promotion.
Industry News

Embodied Carbon of Buildings and Infrastructure - International Policy Review
Addressing greenhouse gas (GHG) emissions from buildings and infrastructure is a key component of the global fight against climate change. In addition to the current focus on operational GHG emissions, this increasingly involves considering embodied GHG emissions (commonly referred to as "embodied carbon"). Embodied carbon in construction refers to the GHG emissions associated with the manufacturing, maintenance, and decommissioning of a structure.
Commissioned by B.C.'s Forestry Innovation Investment Ltd., the findings and recommendations in this report are based on a review of policies and programs that are intended to reduce embodied GHG emissions of buildings and infrastructure projects over their life cycle. Jurisdictions reviewed:
Belgium,
France,
Germany,
The Netherlands,
Sweden,
Switzerland, and
the United Kingdom.
Industry News
Sustainable Forest Management in B.C.
B.C. is recognized as a global leader in sustainable forest management, meeting the environmental, social and economic needs of current and future generations. Stringent forest laws, skilled forestry professionals, comprehensive monitoring and enforcement support our renewable resource. This is further reinforced by Canada being the international leader in forest certification, with B.C. contributing more than any other province. The forest sector plays an important role in the B.C. economy providing jobs for people and revenue for hospitals, schools and other public institutions. In B.C. there are over 5,300 skilled forest professions ensuring B.C. forests are here for generations to come.
Industry News
UBC - Part-Time Online Industrial Wood Finishing Certificate Course
North America's most comprehensive wood finishing certificate program which includes p

art-time online training program with a one week hands-on practical session.
The certificate program provides participants with a broad understanding of the field of wood finishing. It's designed for individuals who have some general experience in wood finishing and would like to expand their knowledge. Once completed, learners will have knowledge and experience to do the following:
Understand why finish is applied to wood and how wood properties affect finishing

To be able to identify the best finishing system based on the end use

Trouble-shoot wood finishing problems

Design a safe and efficient finishing facility
This course will provide you with the knowledge and tools to start a finishing business or to improve an existing one.
Starts January 2 to April 7, 2018
One week intensive practical - April 2-6, 2018
Space is Limited, Register Now!
Tel: 604 822-0082
Industry News

WoodTALKS for Aquatic and Passive House Design
Kelly McCloskey
| | |
| --- | --- |
| | |
| | |
"Design is the driver at Bing Thom Architects" according to BTA Principal, Shinobu Homma, and given the corrosive environment of an aquatic centre, wood was the material of choice for the Guildford Recreation Centre expansion project. Wood was also the choice for Scott Kennedy of Cornerstone Architecture for the Heights Passive House, Canada's largest Passive House building. The Vancouver mid-rise building will use 10% of the energy of a typical building. Messrs, Homma, and Kennedy were keynote speakers at WoodTALKS, BC Wood's design and construction education event held in conjunction with the Global Buyers Mission (GBM) in Whistler.
Global Buyers Mission
2017 Global Buyers Mission™ (GBM) Review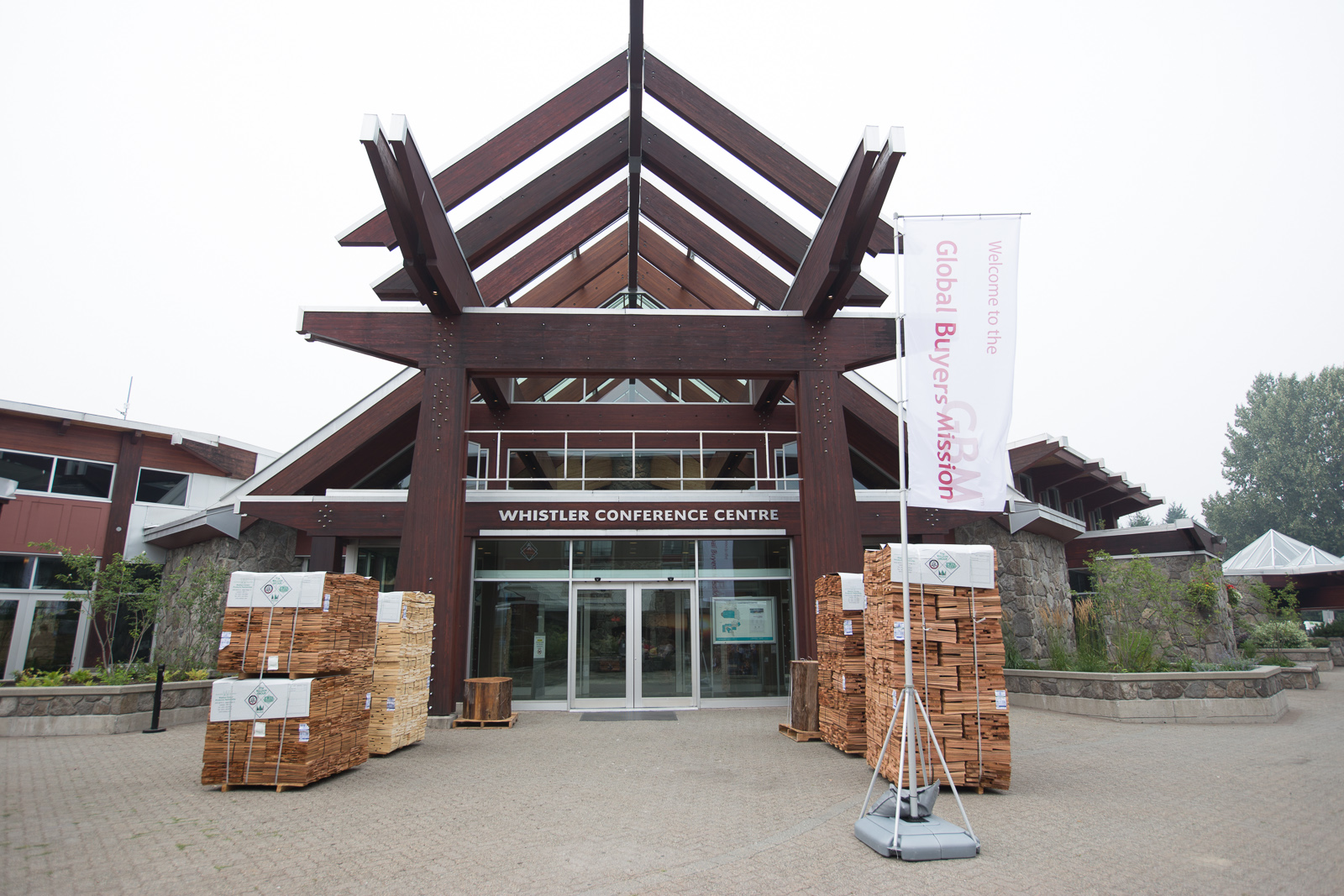 The 14th Annual Global Buyers Mission held September 7th to 9th, 2017 welcomed over 850 delegates from all over the world to Whistler, B.C. Canada again this year.
Many thanks must go to our funding Partners who without their continued support, we would not be able to deliver this world class event:
Natural Resources Canada Expanding Market Opportunities Program (EMO), Forestry Innovation Investment Ltd. (FII), and Global Affairs Canada (GAC). Our main Corporate Sponsors this year included The Waldun Group, San Group Ltd., Interfor, Helijet International, BMO Nesbitt Burns, Glandell Enterprises, Sinclar Group Forest Products Ltd., BFL Insurance, and Kuehne + Nagel Canada.
CEO, Brian Hawrysh, and Board Chairman, Robert Mitchell, welcomed our Opening Ceremony guest speaker, the Deputy Minister of Forests, Lands, Natural Resource Operations, and Rural Development, Mr. Tim Sheldan, who then officially opened our 14th Annual GBM.
This year, we registered more international buyers than ever before. They came from as far away as Belgium, Chile, China, France, Germany, India, Indonesia, Japan, Jordan, Korea, Malaysia, Mexico, Pakistan, the Philippines, Switzerland, Taiwan, Thailand, the United States, and Vietnam
. Again, many thanks must go to the Trade Commissioner Service from a number of international markets that greatly assisted with getting the word out and organizing the buyer recruiting again this year. With their help and dedication, many of the buyers were new to the GBM this year, opening opportunities for Canadian manufacturers to build new business opportunities.
New sales are estimated to be in excess of $35,000,000 from the GBM this year.
We also hosted North American architects, designers, contractors, developers, engineers and specifiers this year, to participate in our WoodTALKS program held from September 7th to 9th, which included a mini-seminar series on the tradeshow floor Friday afternoon. This activity was again well received by both the architect community and participating exhibitors. The extensive program included successful lunch and learns and presentations by renowned local architects and speakers Oberto Oberti, Shinobu Homma, and Scott Kennedy.
Products on display from across Canada included timber frame structures, engineered wood products, treated lumber, reclaimed wood, windows and doors, building systems, Western Red Cedar products, and a variety of other value-added wood building products.
For the past thirteen years, BC Wood has organized extended mission programs for incoming delegates including site visits and factory tours around the province. This year, pre-qualified buyers toured production facilities and new project sites in the lower mainland, Vancouver Island, and the Okanagan to meet participating manufacturers. Besides helping buyers immediately source high quality, innovative, and competitively priced wood products, the tours helped build future business relationships by familiarizing potential customers with Western Canada's wood species. We thank the many local companies that made the effort to open their mills and plants for these informative and productive tours.
Held at the Whistler Conference Centre, the GBM continues to be Canada's largest event dedicated to promoting value-added wood producers.
Global Buyers Mission
GBM 2017 Extended Missions
The 2017 Global Buyers Mission once again drew in buyers from around the world to meet with Canadian suppliers in Whistler. As in the past, BC Wood organized themed missions as many of the buyers also wanted to see production facilities or learn about Canadian innovations in wood construction and forest management during their trips. This year, the three missions were organized around SPF, coastal species, and mass timber.
The SPF mission delegates came from Taiwan, Mexico, and Japan. The group traveled to the Okanagan to see dimension lumber and plywood mills before spending a day around Vancouver visiting SPF, reman, and reload facilities.
A large group of Chinese, Koreans, Japanese, and Mexicans made up our coastal tour. They also had a busy schedule with a long day-trip to Vancouver Island where they saw WRC and hemlock production. The second day around Vancouver allowed them to see more coastal species mills as well as custom cutting operations.
The Japanese construction industry has a great interest in BC's mass timber movement so unsurprisingly, we had another large Japanese contingent on the mass timber mission. The Japanese were also joined by buyers from Taiwan and Chile. The group was able to experience first-hand the warmth of a mass timber building by staying in the newly opened Lakeside Resort Hotel in Penticton which was built with a combination of CLT and glulam. After learning about the construction of that building, the group was able to visit glulam and CLT production facilities. They then spent a long day at UBC to see all of the great mass timber structures on campus. In one of these buildings, the buyers learned about a BC made innovative new interior door design.
Every year, the buyers are grateful for having the opportunity to visit such facilities as a part of their GBM experience. However, this year, one of the Japanese buyers summed it up best by telling me that the GBM Extended Missions are truly unique amongst industry tours as the participants not only get to see interesting innovations, but they also get to learn first hand from the people who worked on the projects, see where and how the wood products are made, and then get to spend invaluable time in Whistler talking to a wide variety of Canadian producers whose products they can then specify into future projects. For him, it was the Whistler portion that was key to turning what he learned during the tours into actual future business opportunity. We look forward to again being able to offer such "holistic approach tours" with the support of our industry for next year's GBM.
The Wood Solutions Conference

- Nov 14, 2017
The Wood Solutions Conference
is dedicated to design and construction with wood products and systems, including mass timber. This one-day educational event will showcase wood uses in commercial, institutional, industrial and multi-unit residential construction through specifically designed seminar streams, new and current topics and an interactive trade show. A keynote lunchtime speaker and an evening networking reception provide exciting networking opportunities with industry leaders and peers.
Date:
Tuesday, November 14, 2017 (one-day)
Location:
Vancouver Convention Centre EAST, 999 Canada Place
For more information, please contact Ken Hori at 604-882-7100 or khori@bcwood.com.
BUILDEX Vancouver - Feb 14 & 15, 2018

BUILDEX Vancouver is Western Canada's largest tradeshow and conference for the construction, renovation, architecture, interior design, and property management industries. With over 600 exhibits and more than 80 educational seminars, BUILDEX attracts over 14,000 attendees annually.
Join the BC Wood Pavilion. More details will be advised soon.

For more information, please contact Ken Hori at 604-882-7100 or
khori@bcwood.com
.
Spring Cottage Life Show, Toronto -

Mar 23-25, 2018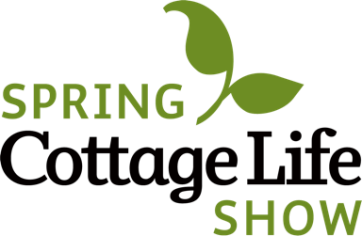 The Spring Cottage Life Show attracts 37,000 visitors and 86% of the attendees own a cottage. These hard-core cottagers arrive at the show with a plan to upgrade, improve, build new, or to buy property, boats, furniture, and accessories. Over 525 exhibitors come together for one great weekend to celebrate and prepare for all things cottage related. Exhibitors include boats, docks, builders, contractors, innovative building products, green solutions, décor, arts and crafts, food and entertainment, and water toys.
BC Wood will be booking 6 booth spaces. For more information and to reserve your space, please contact Ken Hori at 604-882-7100 or
khori@bcwood.com
Marketplace
---
In this se

ction, you can post for free anything from job listings (for employees looking f

or work, and employers looking for new staff), to machinery for sale/wanted, to a request for a particular type of wood or service.

If you would like to include a posting in our Marketplace section, please email me at rmann@bcwood.com

or call 604-882-7100 and ask for Rumin.
Upcoming Events
September 28-Oct 1, 2017: IDS Vancouver, Canada

October 12-15, 2017: Bond Custom Home, San Diego, USA

October 14-17, 2017: Osaka Living and Design Show, Japan
November 14, 2017: Wood Solutions Conference, Vancouver, Canada

January 2018: BIA Hawaii, Honolulu, USA
January 2018: Housing Brand Fair, Seoul, Korea
January 9-11, 2018: International Builders Show, Orlando, USA

For a list of all trade and industry events, please visit

Rumin Mann
BC Wood