SUBSCRIBE

Follow us on Twitter



Missed previous Wood Connections issues?
Our archive gives you access to any issue at any time.


If you have not yet been featured in our Spotlight section and would like to be, please email me at
rmann@bcwood.com
or call 604-882-7100. You must be a value-added wood manufacturer in BC; however, you do not have to be a member of BC Wood, or any other association to participate - and it is free of charge!
If you are using Microsoft Outlook to view this email, you may not be able to see all of the images. In this case, you can view the webpage version of this email by clicking on the link at the top of this email "Having trouble viewing this email?
F
eel free to send me news stories that you think our readers would be interested in. You can email them to
rmann@bcwood.com
Industry News
Notice of BC Wood's Annual General Meeting
BC Wood Specialties Group 2017 Annual General Meeting
9:30 - 10:15 AM, Thursday, September 7th, 2017

Whistler Conference Centre
BC Wood will be holding its' 2017 Annual General Meeting on Thursday, September 7th, 9:30 AM at the Whistler Conference Centre in Whistler, British Columbia. All BC Wood members are encouraged to attend.


To register or for more information, please contact me directly at bhawrysh@bcwood.com or by phone at 604-882-7100 (toll free 1-877-422-9663). We look forward to seeing you in scenic Whistler, BC for BC Wood's Annual General Meeting on September 7th, 2017.
Industry News
Learn how to make beautiful rustic garden furniture and structures while collaborating in a project to see how many things can be made from a single cedar tree that blew down in our community forest.


Industry News
UBC Wesbrook Village condo reaches key milestone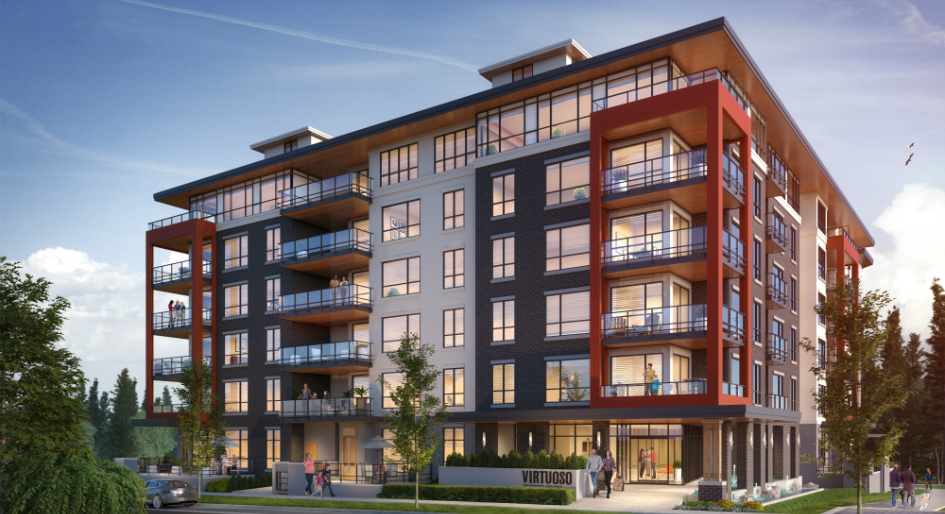 The final mass timber panel has been installed at Adera Development Group's Virtuoso project in UBC's Wesbrook Village, marking a key milestone in its construction. The historic development is the first market condominium project built using mass timber, specifically CrossLam Cross-Laminated Timber (CLT) panels supplied by Structurlam Products Ltd.
Industry News
6 wooden 'plyscrapers' around the world that push sustainability boundaries

The developers at PortLiving are billing Pritzker Prize winner Shigeru Ban's first Canadian project as the tallest hybrid timber structure in the world. Currently, this title is held by the University of British Columbia's Brock Commons student residence; the first mass wood, steel, and concrete hybrid project in the world to have reached 18 storeys in height.
Although, not much information about the size and height of Ban's project has been released, renders show a sloping roof building towering over Coal Harbour in Vancouver. The upper levels of the structure will feature an engineered timber frame supported by a concrete and steel core. The wood will be sourced exclusively from British Columbia.
Industry News - Workshops
Robot Made: Large-Scale Robotic Timber Fabrication in Architecture
Date:
September 9th - 11th, 2017 (plus optional 2 days September 12th & 13th)
Location:
Centre for Advanced Wood Processing, Vancouver, BC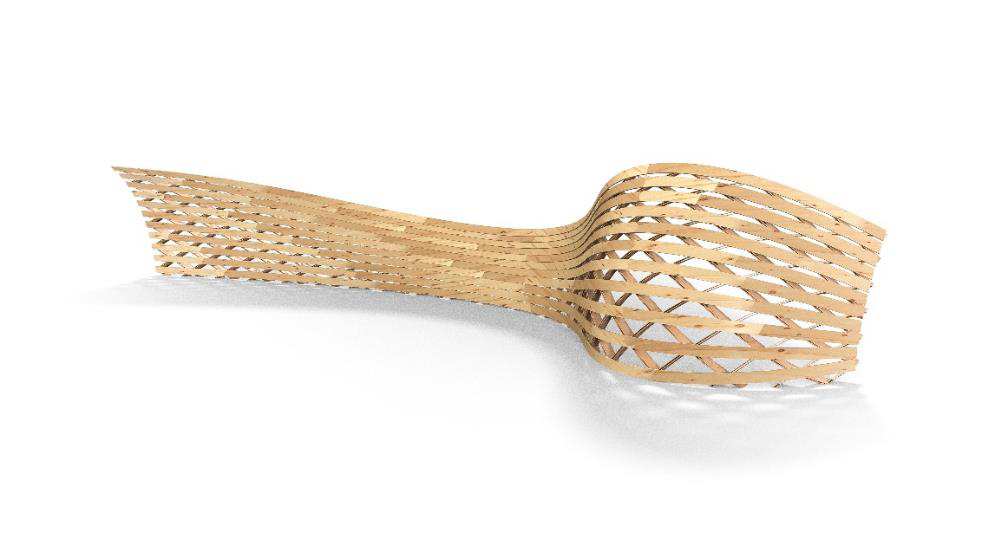 Research Associates, David Correa and Oliver David Krieg, of the Institute for Computational Design (ICD) will hold a technical workshop on robotic fabrication at the Centre for Advanced Wood Processing (CAWP) at UBC Vancouver. While many industries have made leaps and bounds in adopting highly flexible and fully automated fabrication workflows using robotics, the construction and design industry are only just starting to open the door to these technologies. Recent developments in robotics combined with more accessible design-to-fabrication tools can now offer architects, designers and fabricators unprecedented access to a new design paradigm.
The Workshop: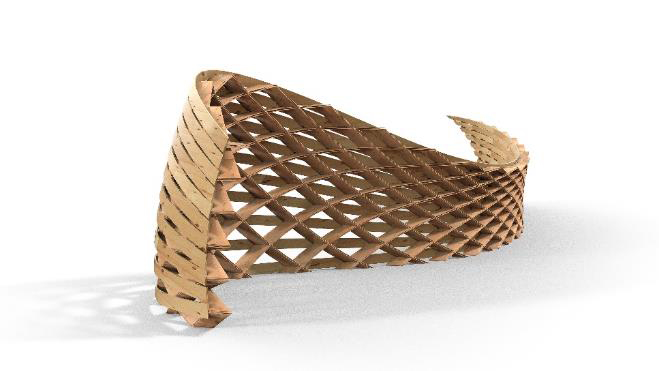 ICD at the University of Stuttgart is world-renowned for its leading research expertise in robot-assisted design
and fabrication. CAWP and the School of Architecture and Landscape Architecture at UBC is pleased to bring ICD to Canada to offer this one-of-a-kind opportunity to participate in a hands-on workshop on Robotic Fabrication. Using a state-of-the-art eight-axis industrial robot configuration, the workshop will guide participants through the unique technical and conceptual foundations that underpin robotic milling in wood through the development and construction of a full-scale fabrication project.
The workshop is structured as two full days of intensive training with the robot, followed by a hands-on fabrication session the following week:
Robot Training (2 days): The two full-day training sessions will cover an introduction to the computational tools, robot operation and safety procedures.

Fabrication/Prototyping (1 core day, with optional attendance on two subsequent days): Participants will take control of the robot and assist in the making of an architectural prototype made from large timber elements. Participants will directly engage in the fabrication process by starting with a base geometry, generating a buildable structure using computational design tools and the machine's constraints.
The Prototype:
By using advanced timber fabrication techniques and taking full advantage of the extended fabrication range of the multi-axis set up, large sections of plywood will be custom milled and assembled into a unique one-to-one scale architectural prototype. The prototype will showcase distinctive wood fabrication possibilities that integrate computational design, material characteristics, and digital fabrication in a direct design to production paradigm.
Industry News - Workshop

Kiln Drying Training Program - Essentials of Wood Drying (5 days)
Date:
October 16-20, 2017
Location:
Centre for Advanced Wood Processing, Vancouver, BC
A comprehensive, hands-on introduction to drying technology taught from a practical, real-life perspective and backed with solid explanations into the scientific background of drying.
This highly-regarded workshop discusses the key processes and concepts involved in drying wood. Beginning with wood properties and moisture movement, students become familiar with kiln design considerations, drying schedules and kiln loading considerations. Other topics include drying with air, drying degrade, lumber storage and handling, control systems and power plants.
Please click on the following link for more information and registration: 2017 Agenda.
Specifiers Program Update

Lunch & Learn Sessions
As we come to a close on the first term (April 1 - July 31) of our fiscal year (April 1 - March 31), we are completing one of our busiest times ever for the Specifiers Program, as interest from both industry and the specifier community has been nothing short of remarkable. Even July, which historically is a quiet month for architectural activity, will see its share of Lunch & Learn sessions.
Having said that, the program will definitely slowdown from now through to late September when we expect activity will once again be brisk.
WoodTALKS 2017 at the GBM
As stated in our last Wood Connections, while the activity in our Specifier Program slows significantly during summer, this is the time of year when preparations for the entire GBM, including our WoodTALKS program, kicks into high gear.


Since our last Wood Connections, I am pleased to report that we have finalized a full complement of speakers for WoodTALKS 2017! The line up includes an additional 3 speakers, back by popular demand, as we are returning to a full schedule of seminars on Thursday, Sept 7th.
Thomas Robinson of Lever Architects in Portland, the architect for the world's tallest all wood building (Brock Commons has a concrete core),

Oberto Oberti, one of Vancouver's most iconic architects

Speakers from Perkins + Will, Patkau, Bing Thom and Cornerstone Architects
Also, for the first time, we are having a speaker from a steel prefabricating company who will be discussing Timber & Steel - Working Together - and will provide insight from a steel fabricators perspective.
We will now focus on what has become the very popular Exhibitor Mini-Seminar Program, where we currently have all but 2 exhibitor spots filled for those companies who want to present their products to the specifying community. If you would like more information on any of the above, please contact me at rmanion@bcwood.com
Global Buyers Mission Update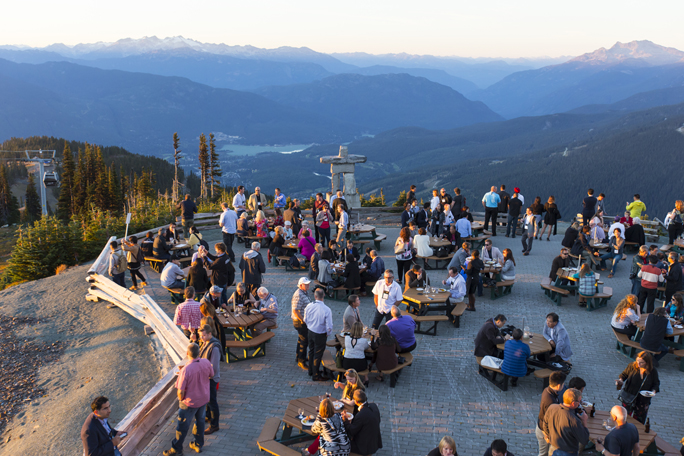 If you haven't experienced the GBM, or had to miss it this past year, you should be aware that this is the greatest opportunity of the year to showcase your products to over 300 pre-qualified international buyers and North American Architects, Designers, Builders, Contractors, Developers & Engineers.

One returning exhibitor said:
"This event continues to be the best trade show that we attend as a company and continues to get excellent reviews from our attending clients. The size of the venue and intimate feel of the event always leaves an impression with new and veteran attendees alike. The social evening at the art gallery was a real stand out this year - good work!!"
Last year, over $34 million in new business was developed at this event alone. Click here for a list of those who have signed up to exhibit already.

One WoodTALKS participant expressed that:
"This is an excellent program which has introduced me to many new products and companies that can provide services that I can use in my designs. I think that the tours are exceptional - providing a great deal of information in such a live method...Thank you for all your efforts to educate us and show us the great creativity of the Canadians. Also I would like to note that Roy Manion is a great host, makes us feel very welcome."
Meet the local industry stars in a short video from last year's event:

Pre-qualified Buyers will come from the US, Australia, Western Europe, China, Vietnam, Japan, Korea, India, Mexico, Pakistan, Taiwan and some newer markets like Malaysia. One buyer had to say,
"We enjoy GBM a lot. For us there's always a busy schedule meeting with suppliers and discussing contracts, but we like the face to face opportunities and travelling with Taiwan fellow buyers. We purchased about 100,000m2 lumber during the visit and I am sure there will be more business coming up between us and BC Suppliers."
GBM Program Schedule
Thursday - September 7th

BC Wood AGM; Exhibitor set-up
Evening Welcome Reception at the spectacular Roundhouse Lodge at the Peak of Whistler Mountain for all participants

Friday - September 8th

Breakfast with Opening Ceremony and Morning Networking/Tradeshow/Meetings
Afternoon Sponsored Golf Tournament; Architects (WoodTALKS) in-booth presentations; or Whistler free time
Evening Networking Dinner/Reception & Private Showing at the Audain Art Museum

Saturday - September 9th

Breakfast and Morning Networking/Tradeshow/Meetings
Exhibitor lunch and teardown

Exhibitor Fees
BC Wood, WRCLA, CSSB or other BC Based Wood Products Association Member:
10 x 10 booth space - $1,629.00
Outside BC Canadian Wood Products
Association Member:
10 x 10 booth space - $ 2,199.00
Non-member:
10 x 10 booth space - $ 2,729.00
Each company booth personnel $425
Spousal Program $125 for each Evening event

Exhibit Registration Includes:
Basic electrical, pipe & drape, covered table & 2 chairs, carpet & Wi-Fi
All meals during the event including the Thursday night Welcome Event at the Roundhouse Lodge & Friday evening Networking Dinner Event
Full access to Thursday Association Programs
Complete multi-lingual full page company listing in the Mission Program Guide
Exhibit space is now VERY limited and will be available on a first-come / first-served basis. If you haven't already registered, contact us for your online registration link at
gbm@bcwood.com
or call Randi at 604-882-7100.
Click here for additional information
News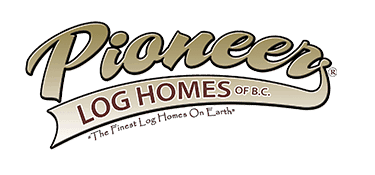 A few comments, suggestions, and ideas...
I am sorry to hear about the devastating fires happening in the BC Interior and the impact they are having on people's lives. In particular, our friends at Pioneer log Homes in Williams Lake, who lost one of their manufacturing yards and a number of Log Homes under construction to the fire that tore through their site.
Pioneer has become famous over the last number of years in part due to the popular HGTV show Timber Kings which showcases the manufacturing of the multi-million dollar log homes they create. I met with the owner, Brian Reid Sr., a while back at their Williams Lake head office to discuss the show and how it helped establish their company as leaders in Log Home construction. Brian mentioned that the show is viewed in 105 countries and has truly given them a world-wide audience. As of our meeting, they were entering into their 5th and final season of the show, but were expecting Timber Kings to be picked up on syndication.
Brian Sr. is proud of his company and how it has helped to showcase the world class fiber and manufacturing capabilities we have here in British Columbia. I'm certain that they will bounce back and come back stronger than ever.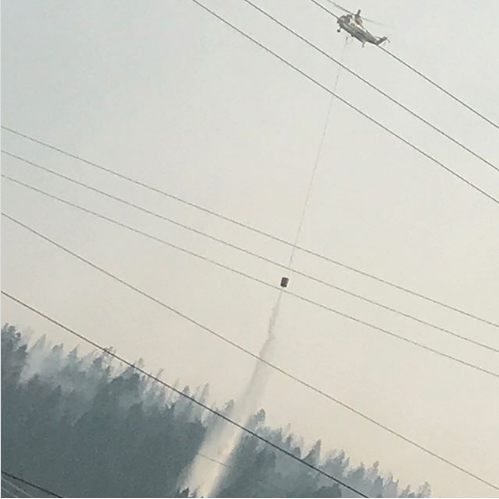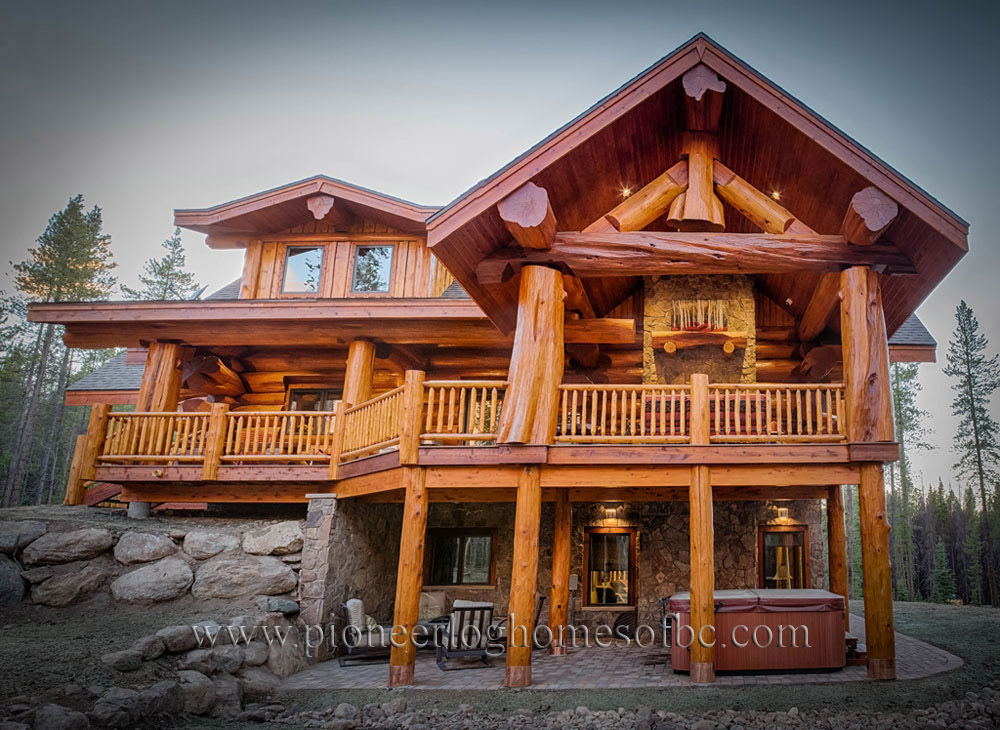 Mexico & Latin America Market Update

BC Wood Mexico Trade Mission & Trade Show, Guadalajara - August 13-19, 2017


This trade mission will take BC Wood members to two of the main wood import regions of Mexico,
Nuevo Leon (Monterrey)
and
Jalisco (Guadalajara)
to meet with pre-qualified importers and distributors. Meetings will be a combination of group and one-on-one meetings, and include drivers and interpreters.


The trade show participation will be at
TECNO MUEBLE International
at Expo Guadalajara. This is the biggest trade fair of machinery, raw materials and accessories for the furniture industry and woodworking industry in Mexico. The four day event features 200 exhibitors from Mexico, U.S., Spain, Brazil, Canada, Central America and more than 5,000 professional buyers. Many of the major lumber importers from the Jalisco region in Mexico exhibit at Tecno Mueble. BC Wood members will each get a kiosk counter within the group booth, and be supported by BC Wood staff and interpreters.
Schedule:


Monterrey & Guadalajara

Trade Show + 4 Meetings Monterrey +6 Meetings Guadalajara

Travel: YVR>MEX> Monterrey

Welcome & Orientation at Hotel

AM/PM: Group Visits to 3 companies in Monterrey


(some one-on-one meeting time will be scheduled into each visit)

AM: Group Visit to 1 company in Monterrey


(some one-on-one meeting time will be scheduled into each visit)

PM: Travel Monterrey>Guadalajara

* work the trade show booth

* 2 One-on-one Company Visits scheduled into the day

* work the trade show booth

* 2 One-on-one Company Visits scheduled into the day

* work the trade show booth

* 2 One-on-one Company Visits scheduled into the day

PM: Travel Home Guadalajara>MEX>YVR
For more information, please contact Ken Hori at 604-882-7100 or
khori@bcwood.com
.
IDS Vancouver
- Sept 28-Oct 1, 2017


95% of the show exhibit space is sold out!
Join BC Wood in our 20'x20' island- 1 info-booth spot left!
"IDS Vancouver is the Pacific platform for all things design". Individual designers, artists, makers, and design-centric brands come together in Vancouver to showcase their current works, concepts, and products. In addition to exhibits, there are opportunities to hear from some of the design world's most notable and talented personalities.
IDS Vancouver attracts 36,000 + attendees over 4 days. This includes 5,500 guests to The Party on Opening Night, 7,000 designers, architects, buyers, builders/developers, and other industry professionals during trade day, and an additional 24,000 consumers interested in design. Participation at IDS Vancouver is open to manufacturers, distributors, importers, retailers, makers, designers, and others interested in marketing, selling, and promoting products and services for residential design
.
For more information, please contact Ken Hori at 604-882-7100 or
khori@bcwood.com
.
European Market Update

Brian Hawrysh

BC Wood's returns to the United Kingdom in October 10-12, 2017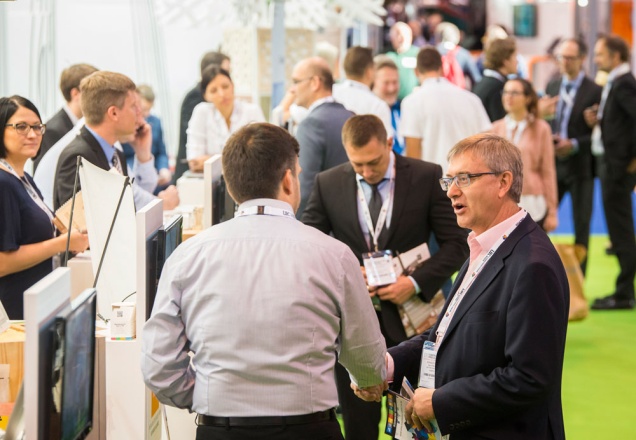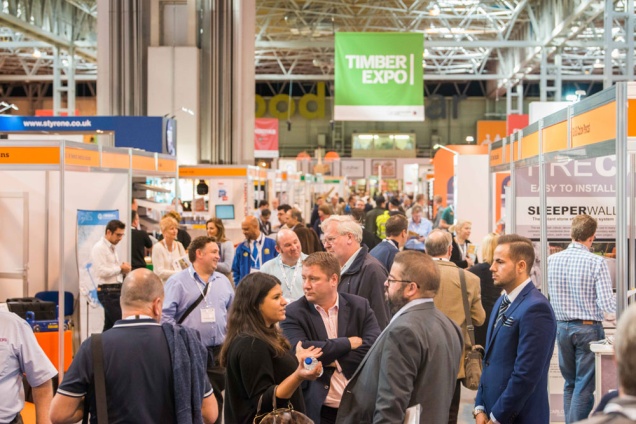 BC Wood will return to the UK market place with its' participation in the Timber Expo - October 10th-12th in Birmingham. The Timber Expo is part of the UK Construction Week, the largest event of its kind in the UK, attracting 30,276 industry professionals. It is the only show that covers every facet of the construction industry.
Participating in the Timber Expo with BC Wood will allow companies to:
position their brands at this high profile event;
raise brand awareness;
meet new clients;
and close business deals.
The Timber Expo allows attendees to explore the emerging possibilities in the timber business and brings together exhibitors and potential consumers under one roof.
Historically, Western European markets, particularly the UK, have demonstrated a preference for the high-value species coming from BC and the value-added products made from these species. There remains a significant opportunity in the UK to grow sales, specifically in high-grade specialty Western Red Cedar, Douglas Fir, and Hemlock lumber, veneers and finished building materials, log and timber frame homes and potentially 2x4/6 pre-fabricated homes.
BC Wood plans to organize a group pavilion at the Timber Expo for industry representatives and other Canadian forest products associations. For more information regarding the Timber Expo, BC Wood's participation, and costs, please contact Brian Hawrysh at 604-882-7100 or directly at
bhawrysh@bcwood.com
.
Japan Market Update

Japan Home & Building Show 2017
BC Wood is once again organizing the Canadian Pavilion at the Japan Home & Building Show on behalf of the wood industry. This show is held at Tokyo Big Sight and this year it will run from November 15th to 17th.
Since last year, the organizers of the Japan Home Show have been targeting the hospitality industry with a new zone for interior fixtures. This is of course because of the rush to build and refurbish hotels and resorts to accommodate the growing number of inbound travelers. Last year, 24 million people visited Japan and this number is expected to grow to 40 million annual visitors by the 2020 Tokyo Olympics; therefore, there is a great need to expand Japan's tourism infrastructure.
Also, continuing from last year will be the dedicated kitchen and bath zone. It has always been strange that Japan did not have a kitchen and bath show so it is hoped that the Japan Home Show will build this section into the main annual event for the industry.
BUILDEX Vancouver - Feb 14 & 15, 2018

BUILDEX Vancouver is Western Canada's largest tradeshow and conference for the construction, renovation, architecture, interior design, and property management industries. With over 600 exhibits and more than 80 educational seminars, BUILDEX attracts over 14,000 attendees annually.
Join the BC Wood Pavilion. More details will be advised soon.

For more information, please contact Ken Hori at 604-882-7100 or
khori@bcwood.com
.
Spring Cottage Life Show, Toronto -
Mar 30-Apr 1, 2018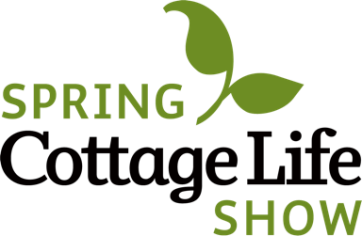 The Spring Cottage Life Show attracts 37,000 visitors and 86% of the attendees own a cottage. These hard-core cottagers arrive at the show with a plan to upgrade, improve, build new, or to buy property, boats, furniture, and accessories. Over 525 exhibitors come together for one great weekend to celebrate and prepare for all things cottage related. Exhibitors include boats, docks, builders, contractors, innovative building products, green solutions, décor, arts and crafts, food and entertainment, and water toys.
BC Wood will be booking 6 booth spaces. For more information and to reserve your space, please contact Ken Hori at 604-882-7100 or
khori@bcwood.com
---
In this section, you can post for free anything from job listings (for employees looking for work, and employers looking for new staff), to machinery for sale/wanted, to a request for a particular type of wood or service.
If you would like to include a posting in our Marketplace section, please email me at
rmann@bcwood.com
or call 604-882-7100 and ask for Rumin.
Upcoming Events
July 25-27, 2017: AFN - Circle of Trade, Manitoba, Canada
August 16-19, 2017: Techno Mueble Expo, Guadalajara, Mexico
September 7-9, 2017: Global Buyers Mission, Whistler, Canada
September 24-27, 2017: Multi-Family Exchange, Scottsdale, USA
September 28-Oct 1, 2017: IDS Vancouver, Canada
October 10-12, 2017: UK Construction Week, Birmingham, UK
October 12-14, 2017: CIEHI, Beijing, China
October 12-15, 2017: Bond Custom Home, San Diego, USA
October 14-17, 2017: Osaka Living and Design Show, Japan
October 17-21, 2017: Expo CIHAC, Mexico City, Mexico
For a list of all trade and industry events, please visit our

Rumin Mann
BC Wood