SUBSCRIBE

Follow us on Twitter



Missed previous Wood Connections issues?
Our archive gives you access to any issue at any time.


If you have not yet been featured in our Spotlight section and would like to be, please email me at
rmann@bcwood.com
or call 604-882-7100. You must be a value-added wood manufacturer in BC; however, you do not have to be a member of BC Wood, or any other association to participate - and it is free of charge!
If you are using Microsoft Outlook to view this email, you may not be able to see all of the images. In this case, you can view the webpage version of this email by clicking on the link at the top of this email "Having trouble viewing this email?
F
eel free to send me news stories that you think our readers would be interested in. You can email them to
rmann@bcwood.com
Industry News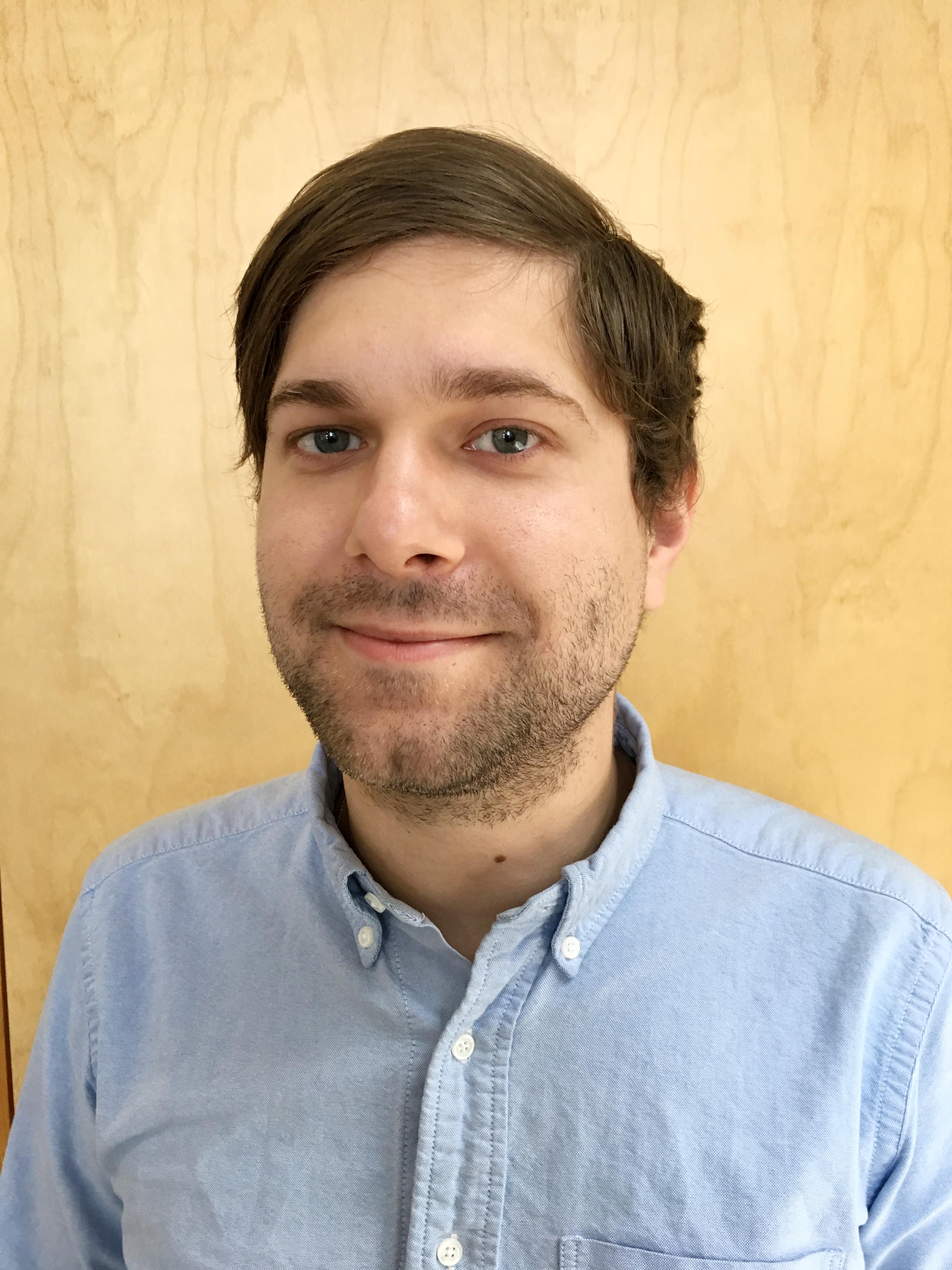 Meet
Kit Crowe
, the newest member of the BC Wood team!
Kit is a recent graduate from Simon Fraser University, where he earned a Bachelor of Arts in Communication with Distinction. Acting as our Administration and Communications Assistant, his role here includes an array of tasks, such as developing marketing and communication material, ensuring the website and database are up-to-date, and growing our social media presence (if you haven't yet, be sure to like us on Facebook:
https://www.facebook.com/bcwoodspecialtiesgroup/
).
If you have any questions
for Kit
, please contact him at
kcrowe@bcwood.com
or
call him at
(604) 882-7100.
Industry News
B.C. government announces Wood Secretariat

BC Government News - April 7, 2017


Acting on commitments under Strong Past, Bright Future: A Competitiveness Agenda for B.C.'s Forest Sector and the Value-added Sector Action Plan, a Wood Secretariat has been formed, Forests, Lands and Natural Resource Operations Minister Steve Thomson announced today.



Growing the value-added sector is a key component of B.C.'s Forest Sector Competitiveness Agenda and a critical component in meeting the B.C. government's strategic goal of maximizing value derived from the province's forest resources and enhancing employment. The products and business structure of the value-added sector help develop a more innovative and diversified industry and they currently employ over 12,000 workers across 589 value-added businesses.



The value-added sector has significant economic presence in small communities with 153 manufacturers located in 85 communities with populations less than 10,000 residents and 55 manufacturers located in towns with populations between 10,000 and 50,000, generating 2,300 full-time jobs in these communities.



The Wood Secretariat is co-chaired by a representative from government and a representative from industry. Ken Kalesnikoff, president and CEO of Kalesnikoff Lumber Co. Ltd., a specialty value-added facility located in Thrums, was selected as industry's co-lead by the value-added specialty wood manufacturing associations.

Click here to read the entire article

Industry News - BC Wood Workshop

Transition Planning Workshop







Please join our small group of business owners in the value-added wood industry for a roundtable discussion with industry experts regarding topics affecting you, your family, and your business



Topics:
Tax Considerations
Do you have a written retirement and/or business transition plan?
How will you be exiting your business? (Three choices: sale to a 3rd party, transition to a family member, and closing the business down)
Have you evaluated all the potential tax strategies to withdrawing funds from your company?
Does your business qualify for the $800,000 SMALL BUSINESS CAPITAL GAINS EXEMPTION? Are you aware of how you can magnify this exemption?
What will you do as a retired owner?
Are you aware of the current value of tax owed on the shares of your company if they were sold?
How much of your retirement will be funded through your business?
What do you plan to do with the proceeds of your business's sale? Will you be seeking capital protection, income, growth or a combination of all three?
Date: Thursday, May 18, 2017
Time: 12:30pm - 2:30pm
Location: KPMG Building - 3rd floor, 8506 200 Street, Langley, BC
Cost: $19.05 + GST (includes lunch and coffee)
Please click here for more information and to register

Industry News
reThink Wood Research Library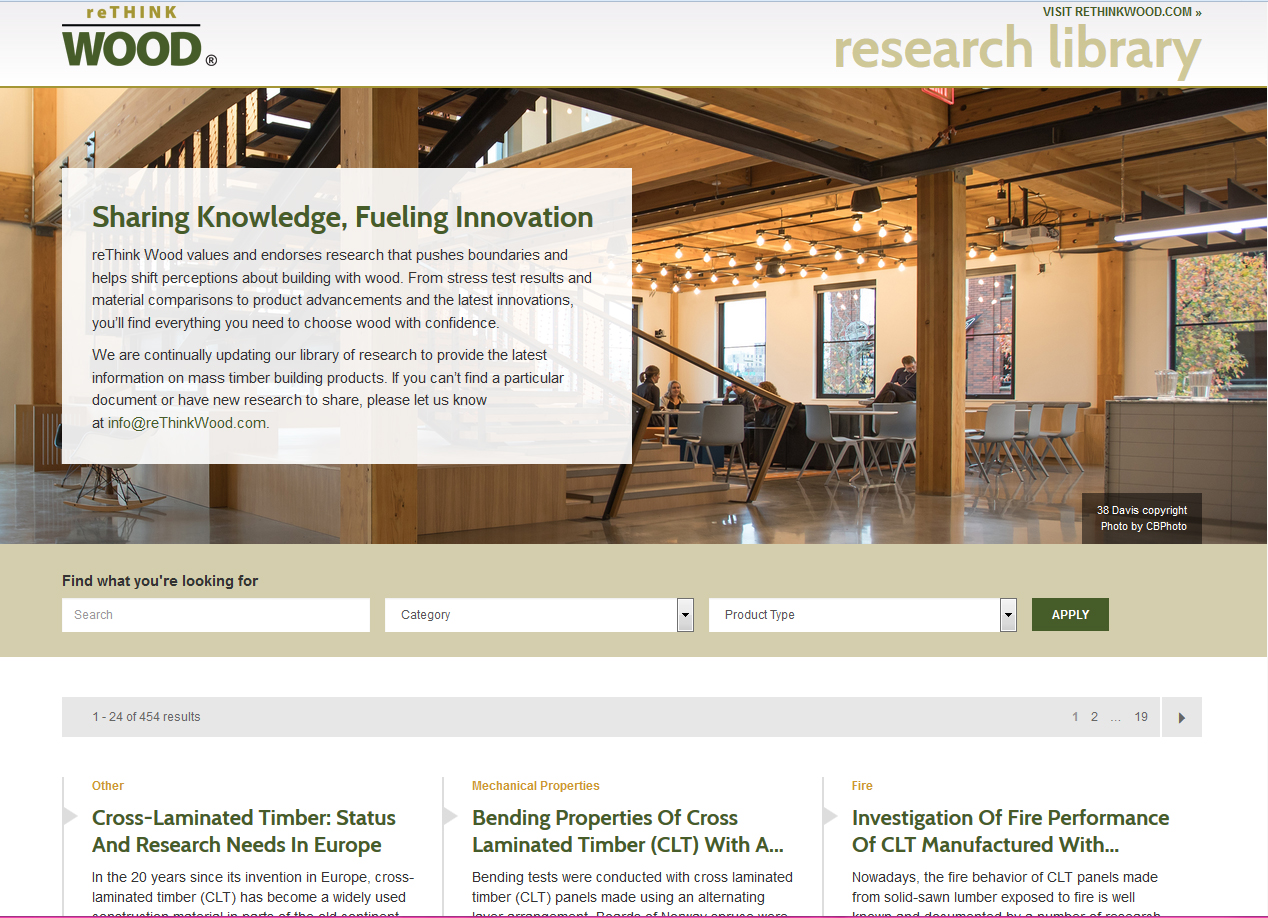 To help inform architects, engineers, developers, industry professionals, researchers, students and interested parties, reThink Wood has launched the reThink Wood Research Library to serve as the go-to industry resource for those seeking information on the latest advancements in wood's performance and advantages in the built environment.
The Research Library is a collection of over 500 pieces of research on tall wood and mass timber over the past three years from around the world. The content is available on a range of topics including fire, durability, mechanical properties, seismic, acoustics and much more.
We have over 1,000 additional research documents to be added to the library over the coming weeks.
If you have new research you would like to share via our library or if you see something that needs to be corrected, please contact Christian Huot at christian.huot@rethinkwood.com
Industry News
Which way is the global economy heading? Can Canada expect more restrictive trade with the critical U.S. market?

Last year, voters registered their frustration with economic and political mismanagement. What is EDC's forecast? Do we believe U.S. policy will shift away from openness and free trade?

Register today and join Peter Hall, EDC's Vice-President and Chief Economist to get his insight on a range of global economic trends.

Date: Friday May 5, 2017
Time: 7:30 to 10 a.m. (PT)

Location:
The Westin Bayshore
1601 Bayshore Dr,
Vancouver, British Columbia

Cost: $80 (includes breakfast and lunch)

You'll also learn about:
The key risks facing British Columbia exporters

Important markets for your business to go, grow and succeed
Specifiers Program Update

Roy Manion



As this is our first Wood Connections of BC Wood's Fiscal New Year, I would like to take the opportunity to reflect back on the Program's activities over the previous year and then we will touch on plans for our current fiscal year.

In all, the Specifiers Program was actively involved with well over 50 activities from April 1, 2016 to March 31, 2017.
Lunch & Learn sessions

Group Seminar

Factory tours

Trade Shows, including:

Buildex

IDS West

Wood Design & Construction Solutions Conference

AIBC Annual Conference

Royal Architectural Institute of Canada (RAIC) Annual Conference

US Specifiers Outreach Workshop in Seattle, Tacoma, and Portland

Wood Week

WoodTALKS at the GBM

BCIT's Architectural Faculty
Rather than going into detail on these activities, if you wish to know more about them, please feel free to contact me at rmanion@bcwood.com.
Without question, the primary activity for the last fiscal continued to be Lunch & Learn sessions (and I doubt this will change, ever!).
What was particularly gratifying was industry's involvement in all of these activities. For example, all but one Lunch & Learn session was presented by industry representatives. Secondly, while some presenters have been doing this for a while and are quite good at it, over the past year, many presenters grew significantly in the effectiveness of their presentations.
All in all, it was a busy and very productive year with some wonderful inroads made by many of those in the program. For details on how to register for this year's program, please email or call me at 604-882-7100.
Global Buyers Mission Update

Late last week we opened the online registration for our 2016 participating exhibitors to have the first opportunity to guarantee their space at the 2017 GBM. Response has been fantastic!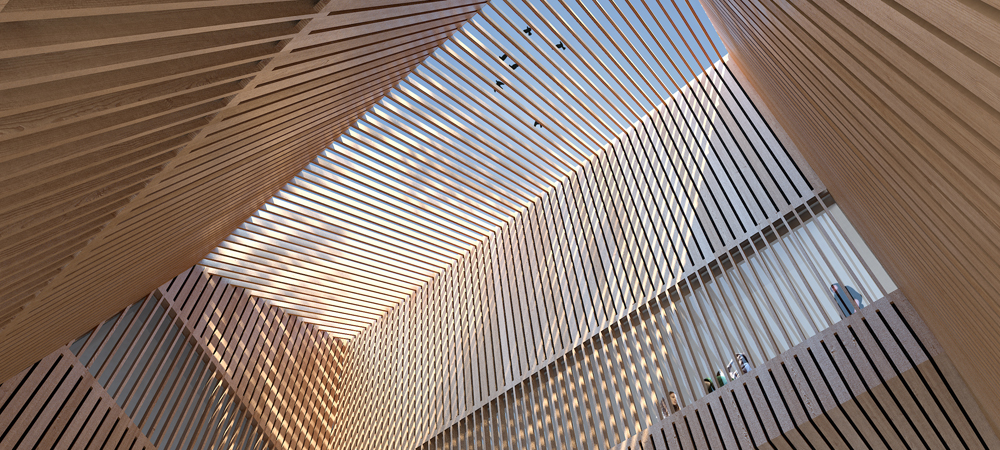 If you haven't experienced the GBM, or had to miss it this past year, you should be aware that this is the greatest opportunity of the year to showcase your products to over 300 pre-qualified international buyers and North American Architects, Designers, Builders, Contractors, Developers & Engineers.
We will be opening the registration for new exhibitors on May 1st and I have started a short-list of interested companies that will receive the invitation in a priority sequence. If you would like to be added to this list, please contact me at
gbm@bcwood.com
or call me at 604-882-7100.
Here is a link to a short video from last year's event you may find interesting

2016 Global Buyers Mission
Last year, over $30 million in new business was developed at this event alone. A few returning exhibitors had this to say:
"The BC Wood GBM is the number one event for BC exporters to participate in. There is no other event that brings in such a deep variety of export/offshore customers and local suppliers. We look forward to participating every year. Job well done BC Wood!!" Trans Pacific Trading
"This event continues to be the best trade show that we attend as a company and continues to get excellent reviews from our attending clients. The size of the venue and intimate feel of the event always leaves an impression with new and veteran attendees alike. The social evening at the art gallery was a real stand out this year - good work!!" Teal Jones Group
We anticipate pre-qualified Buyers from the US, Australia, Western Europe, China, Vietnam, Japan, Korea, India, Mexico, Pakistan, Taiwan and some newer markets like Malaysia. One buyer had to say,
"We enjoy GBM a lot. For us there's always a busy schedule meeting with suppliers and discussing contracts, but we like the face to face opportunities and travelling with Taiwan fellow buyers. We purchased about 100,000m2 lumber during the visit and I am sure there will be more business coming up between us and BC Suppliers". Amy Chao, VP of Jung Dih Enterprise
Click here for show cost and schedule
Mexico & Latin America Market Update

Ken Hori

BC WOOD MEXICO TRADE MISSION & TRADE SHOW AUGUST 13-19, 2017


This trade mission will take BC Wood members to two of the main wood import regions of Mexico,
Nuevo Leon (Monterrey)
and
Jalisco (Guadalajara)
to meet with pre-qualified importers and distributors. Meetings will be a combination of group and one-on-one meetings, and include drivers and interpreters.


The trade show participation will be at
TECNO MUEBLE International
at Expo Guadalajara. This is the biggest trade fair of machinery, raw materials and accessories for the furniture industry and woodworking industry in Mexico. The four day event features 200 exhibitors from Mexico, U.S., Spain, Brazil, Canada, Central America and more than 5,000 professional buyers. Many of the major lumber importers from the Jalisco region in Mexico exhibit at Tecno Mueble. BC Wood members will each get a kiosk counter within the group booth, and be supported by BC Wood staff and interpreters.
Schedule:


Monterrey & Guadalajara

Trade Show + 4 Meetings Monterrey +6 Meetings Guadalajara

Travel: YVR>MEX> Monterrey

Welcome & Orientation at Hotel

AM/PM: Group Visits to 3 companies in Monterrey


(some one-on-one meeting time will be scheduled into each visit)

AM: Group Visit to 1 company in Monterrey


(some one-on-one meeting time will be scheduled into each visit)

PM: Travel Monterrey>Guadalajara

* work the trade show booth

* 2 One-on-one Company Visits scheduled into the day

* work the trade show booth

* 2 One-on-one Company Visits scheduled into the day

* work the trade show booth

* 2 One-on-one Company Visits scheduled into the day

PM: Travel Home Guadalajara>MEX>YVR
For more information, please contact Ken Hori at 604-882-7100 or
khori@bcwood.com
.
European Market Update

Brian Hawrysh

BC Wood's returns to the United Kingdom in October 10-12, 2017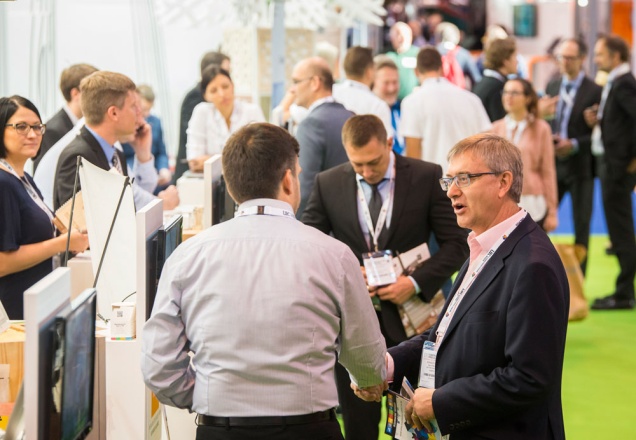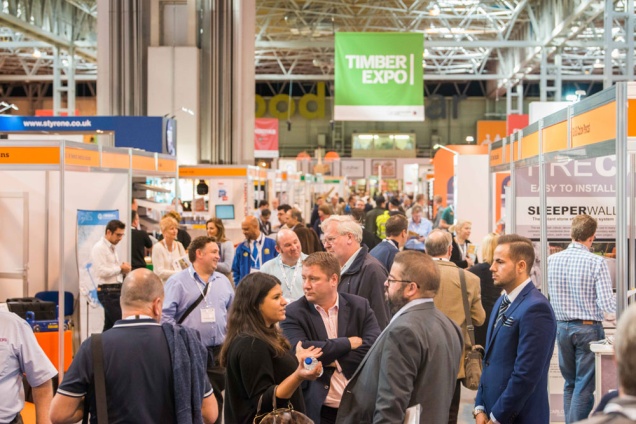 BC Wood will return to the UK market place with its' participation in the Timber Expo - October 10-12th in Birmingham. The Timber Expo is part of the UK Construction Week, the largest event of its kind in the UK, attracting 30,276 industry professionals. It is the only show that covers every facet of the construction industry.
Participating in the Timber Expo with BC Wood will allow companies to:
position their brands at this high profile event;
raise brand awareness;
meet new clients;
and close business deals.
The Timber Expo allows attendees to explore the emerging possibilities in the timber business and brings together exhibitors and potential consumers under one roof.
Historically, Western European markets, particularly the UK, have demonstrated a preference for the high-value species coming from BC and the value-added products made from these species. There remains a significant opportunity in the UK to grow sales, specifically in high-grade specialty Western Red Cedar, Douglas Fir, and Hemlock lumber, veneers and finished building materials, log and timber frame homes and potentially 2x4/6 pre-fabricated homes.
BC Wood plans to organize a group pavilion at the Timber Expo for industry representatives and other Canadian forest products associations. For more information regarding the Timber Expo, BC Wood's participation, and costs, please contact Brian Hawrysh at 604-882-7100 or directly at
bhawrysh@bcwood.com
.
China Market Update
Jim Ivanoff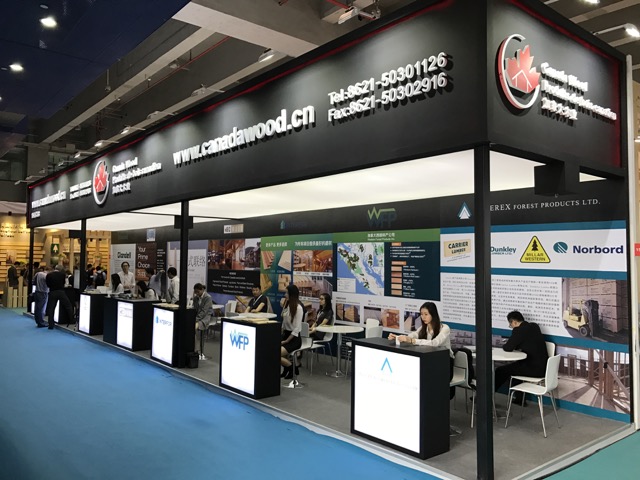 BC Wood once again returned to the Interzum Show in Guangzhou, China from March 28th to 31st based on industry feedback. This is the largest wood working show in Asia and is an excellent entry point for members targeting China's reman industry as well as the construction lumber market. At this show, visitors have access to all the different parts and materials needed for producing furniture and interior finishing materials.
Interzum is a very international show in terms of both visitors and exhibitors. Once again, the United States had a large presence anchored by the American Hardwood Export Council, but also including softwood producers. Sweden Wood was also back again along with pavilions from Germany, Chile, and Turkey, as well as smaller booths from countries such as France and Italy.
We were able to secure the same prime location as in previous years for the visually impressive Canadian Pavilion so that clients would easily find us. The open concept of the Canada Wood Pavilion not only maintains a professional appearance, but also maximizes the small footprint. Our participating members enjoyed this layout as they could feel like a big team working together.
Interzum continues to be an extremely important trade show for BC Wood in promoting Canadian softwood to the Chinese reman industry and we plan on participating again next year.
---
In this section, you can post for free anything from job listings (for employees looking for work, and employers looking for new staff), to machinery for sale/wanted, to a request for a particular type of wood or service.
If you would like to include a posting in our Marketplace section, please email me at
rmann@bcwood.com
or call 604-882-7100 and ask for Rumin.
Upcoming Events
May 21-24, 2017: International Contemporary Furniture Fair, New York, US
July 2017: AFN - Circle of Trade, Manitoba, Canada
July 2017: Reform & Renovation Expo, Tokyo, 2017
August 16-19, 2017: Techno Mueble Expo, Guadalajara, Mexico
September 7-9, 2017: Global Buyers Mission, Whistler, Canada
For a list of all trade and industry events, please visit our

Rumin Mann
BC Wood